Pecan Sandies with Praline Filling
Pecan Sandies with Praline Filling | BUTTERY…CRUNCHY…A MELT IN YOUR MOUTH COOKIE TOPPED WITH PRALINE CANDY!  These melt in your mouth Pecan Sandies with Praline Filling are the perfect way to end a great evening with friends!  These wonderful buttery cookies are plain on their own but add a dollop of praline candy to the center you have a great balance between butter and sweetness.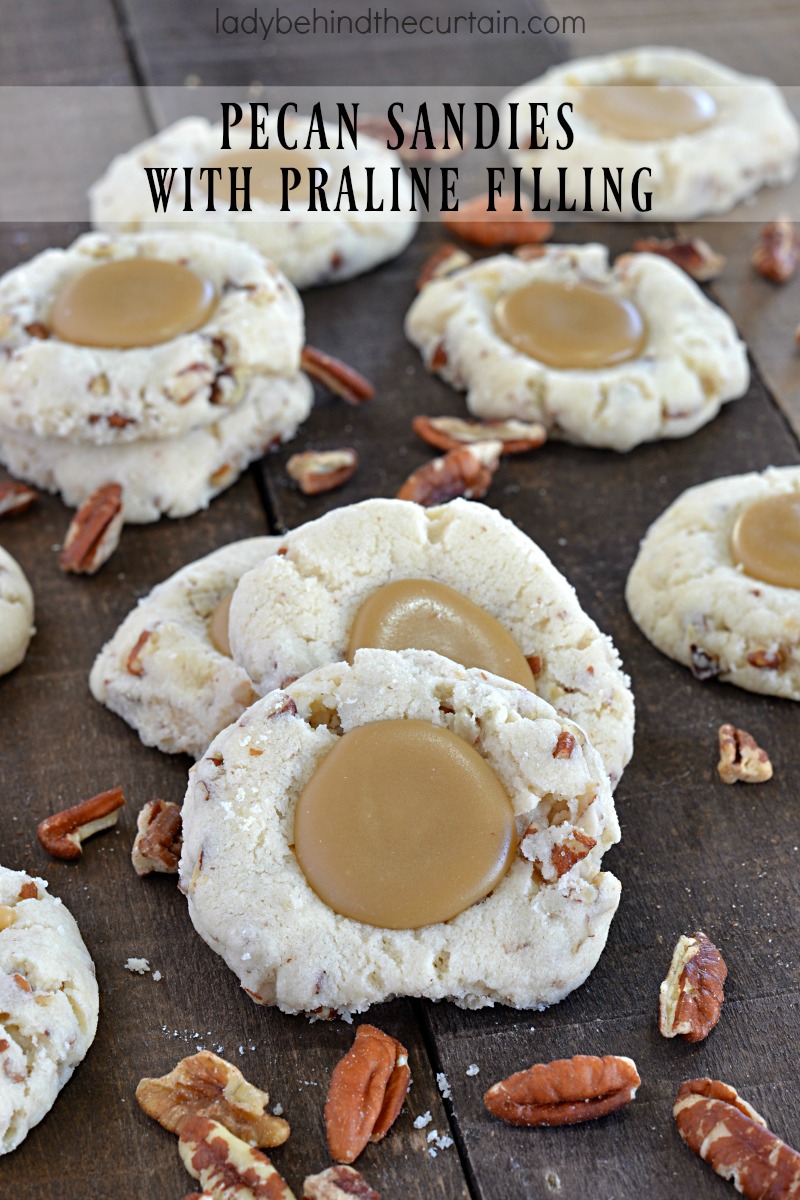 Not only are these cookies delicious after dinner but I would highly recommend adding them to your holiday cookie tray.  Don't forget about the yearly bake sale.  I promise you will create return customers!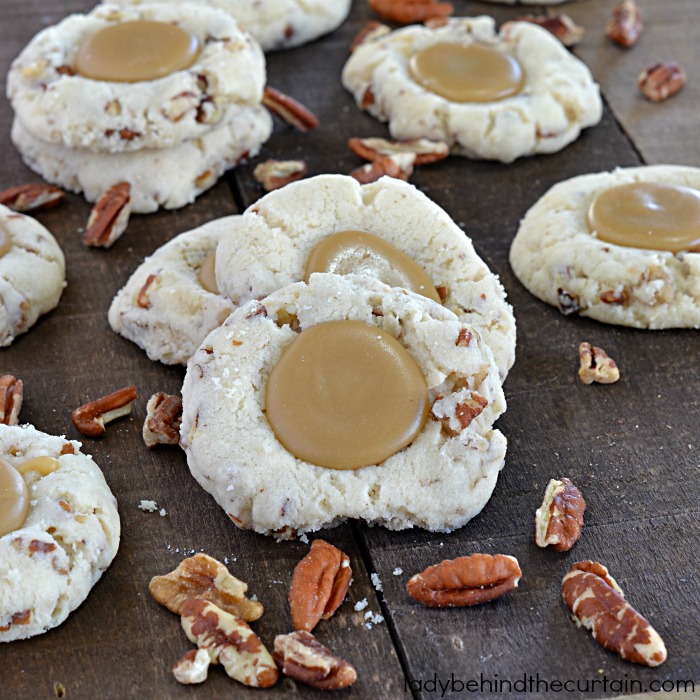 Something wonderful about the candy center.  It never gets hard or crunchy.  It does form a protective skin so the cookies can lay on top of each other.  No….the crunchiness comes from the buttery cookie!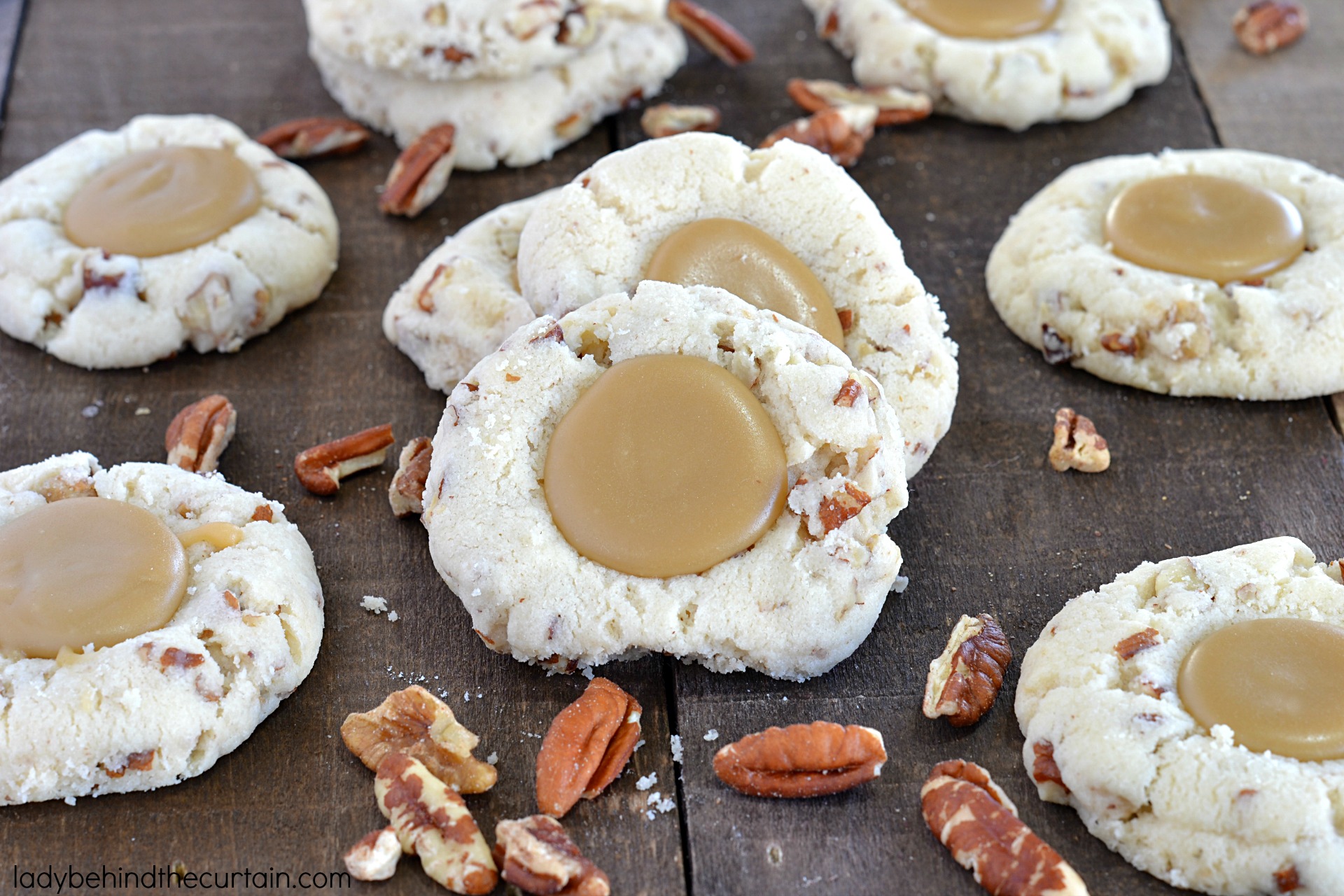 Do you see what's missing?  There's NO candy thermometer!  Isn't that awesome!  Just a little boiling time and that's ALL!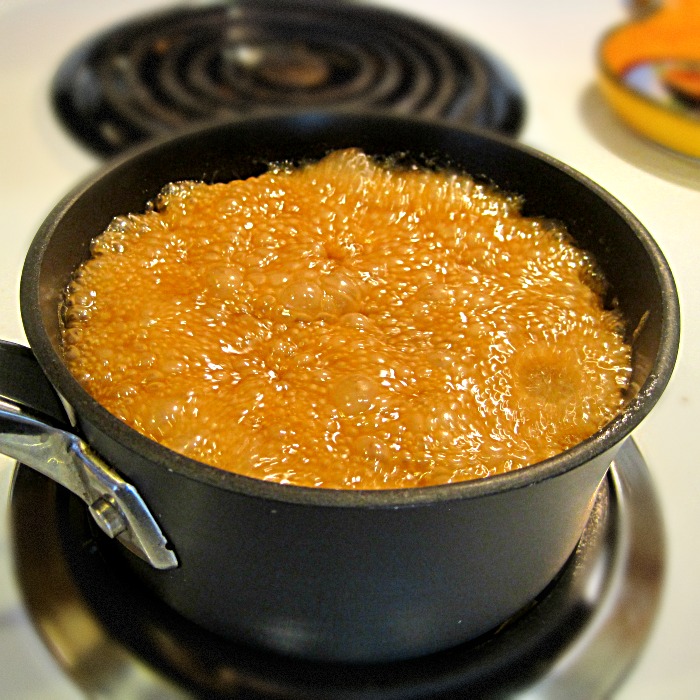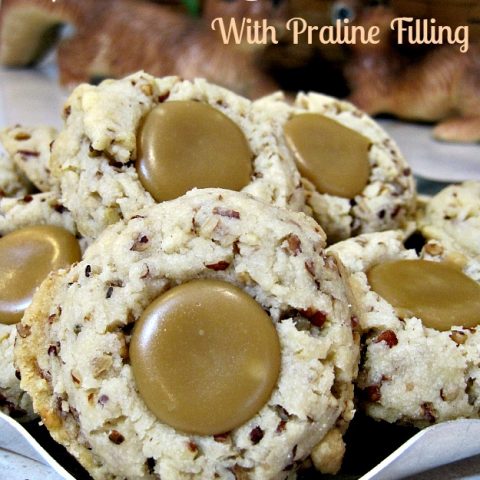 Pecan Sandies with Praline Filling
Add these cookies to your holiday cookie tray.
Ingredients
For the Pecan Sandies:
1 cup butter
1/2 cup sugar
2 teaspoons vanilla extract
2 cups all-purpose flour
1 cup finely chopped pecans
For the Praline Filling:
1 cup brown sugar, packed
1/3 cup whipping cream
1/4 cup butter
1 cup powdered sugar
1 teaspoon vanilla extract
Instructions
For the Pecan Sandies:
Cream butter, sugar and vanilla.
Add flour until well blended.
Stir in pecans; mix well.
Chill for 30 minutes.
Roll into 1-inch balls; place on a greased baking sheet.
Lightly press and slightly flatten.
Bake at 350 degrees for 15-18 minutes or until bottom edges are golden brown.
TIP: After 10 minutes of baking take cookies out and with the bottom portion of a teaspoon measuring spoon make a dent in the cookie.
Return to the oven to complete baking.
Cool on wire rack.
For Praline Filling:
Bring the brown sugar, whipping cream and butter to a boil in a 1-qt. pan over medium heat, stirring often.
Boil, stirring occasionally, 1 minute; remove from heat.
Gradually whisk in powdered sugar and vanilla until smooth.
Let stand 5 minutes, whisking occasionally.
Using a teaspoon measuring spoon pour into indention on cookie.
HINT: This recipe makes more then you will need for the cookie recipe either make more cookies or freeze it for some other time like for more cookies or for maple bars.
Notes
The cookie recipe from tasteofhome.com
The praline filling recipe is from SL Best Fall Baking 2012

MORE COOKIE RECIPES

CINNAMON ROLL COOKIES  2. EGGNOG COOKIES  3. PERSIMMON COOKIES
NEVER MISS A POST!
Sign up for my newsletter and receive my recipes in your inbox. Easy to see anytime and saved for safe keeping. Click Here and sign up today! —->>>>CURTAIN CALL NEWSLETTER