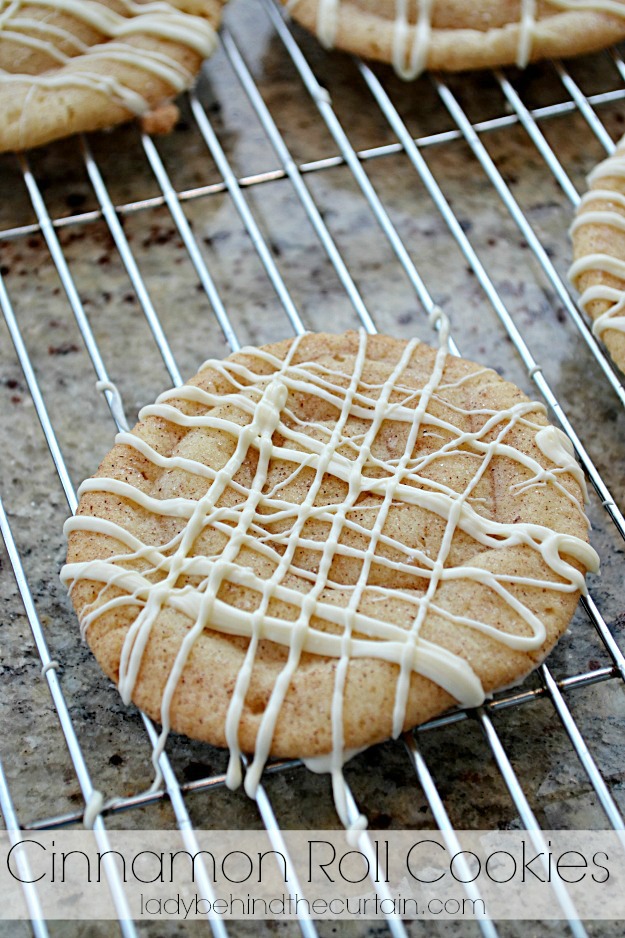 These cinnamon roll cookies are soft and chewy.  A NEW way to make snickerdoodles.  Make extra to give out as a hostess gift or teachers gift and don't forget about the bake sale.  Always have some of these cinnamon roll cookies on hand.  They freeze beautifully!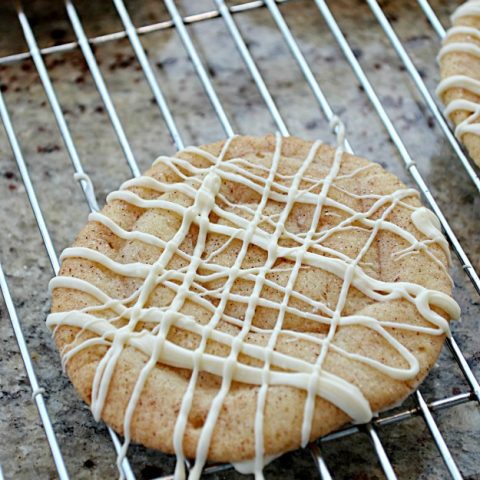 Cinnamon Roll Cookies
Yield:
Makes 2-1/2 dozen Cookies
Ingredients
1 cup butter, softened
1-3/4 cups granulated sugar, divided
3 egg yolks
1 tablespoon plus 1 teaspoon honey, divided
1 teaspoon vanilla extract
2-1/2 cups all-purpose flour
1 teaspoon baking powder
1/2 teaspoon salt
1/2 teaspoon cream of tartar
1 tablespoon ground cinnamon
4 ounces white baking chocolate, chopped
Instructions
Preheat oven to 350 degrees.
In a large bowl, cream butter and 1-1/4 cups sugar until light and fluffy.
Beat in egg yolks, 1 tablespoon honey and vanilla.
Combine the flour, baking powder, salt and cream of tartar; gradually add to creamed mixture and mix well.
Shape a heaping tablespoonful of dough into a 6-inch log.
In a shallow bowl, combine cinnamon and remaining sugar; roll log in cinnamon-sugar.
Loosely coil log into a spiral shape.
Place on a greased baking sheet.
Repeat, placing cookies 1-in. apart.
Sprinkle with remaining cinnamon-sugar.
Bake for 8-10 minutes or until set.
Remove to wire racks to cool completely.
In a small bowl, melt baking chocolate with remaining honey; stir until smooth.
Drizzle over cookies.
Notes
This recipe was adapted from the Taste Of Home October/November 2010 magazine.
This recipe is from Lady Behind The Curtain