Grandma B's Persimmon Cookies
Grandma B's Persimmon Cookies | This cookie recipe has a whole cup of persimmon pulp (scroll down to see how to pulp persimmons) and all the warm spices of the holiday season.  These thick moist cookies are more like a slice of quick bread then your typical cookie.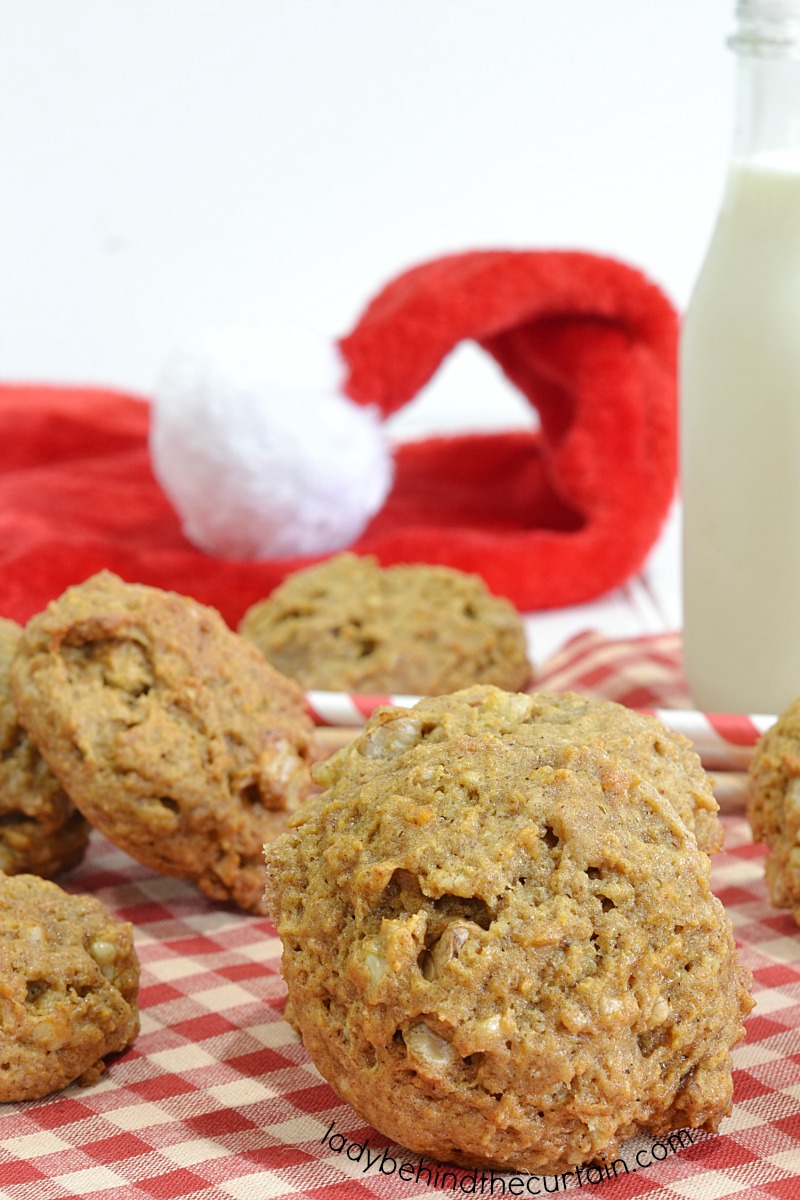 Do you have a recipe you cherish?  A recipe that your Grandma used to make and now you have taken over the responsibility of continuing to make it and pass it on to your children?  These persimmon cookies were made by my husbands Grandma and HE is the one who grew up eating these persimmon cookies.  I proudly pass this recipe on to you for your family to enjoy.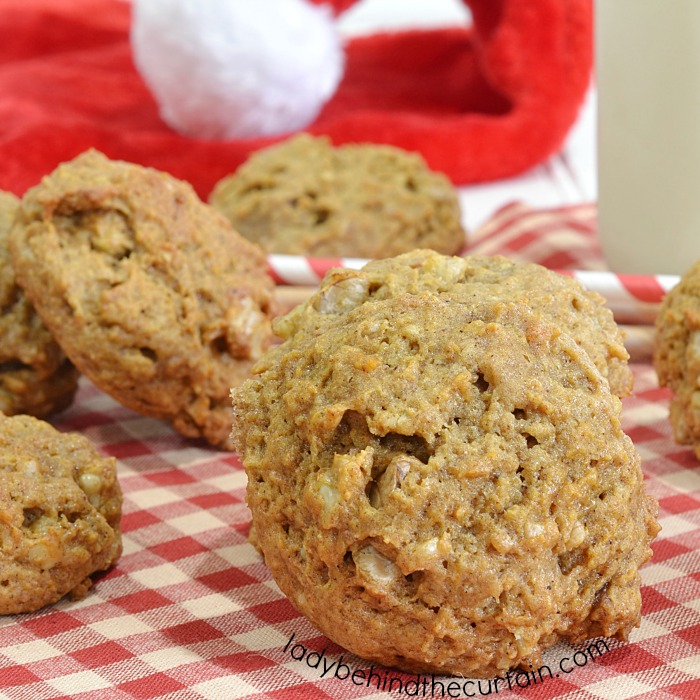 If you have a persimmon tree or know of someone who does then you are one lucky dog!  I used to have family that lived in California and if they were coming this way during the winter months they would bring me a big bag of persimmons.  Things have changed…no more persimmons from California.  I did find some at Sprouts that weren't too expensive.  I never just make one recipe of these Grandma B's Persimmon Cookies.  They are so popular with my family and friends that I always double the recipe.  That means about three large persimmons should do the trick.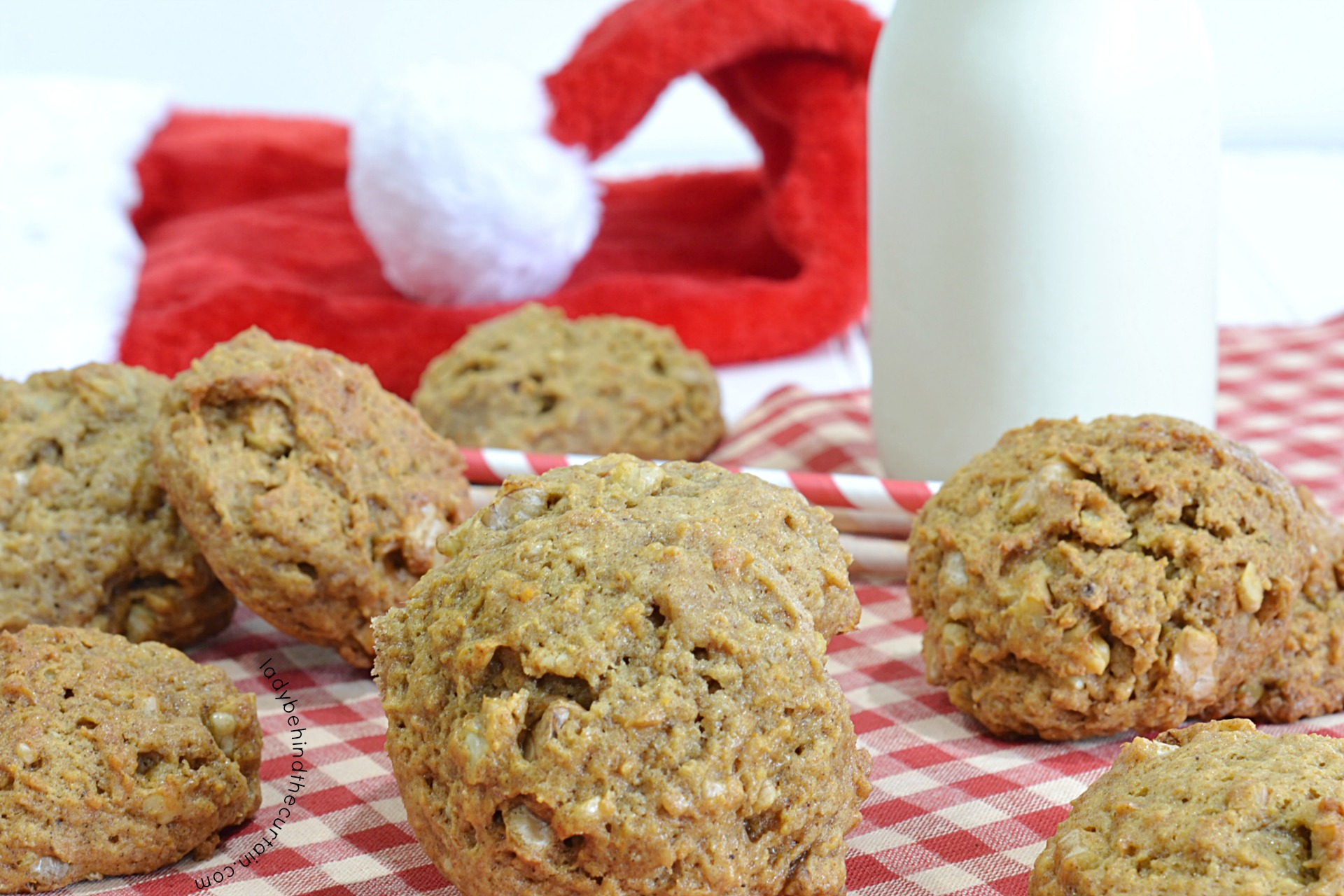 Here's how to pulp persimmons:
The first step is super easy….Place the persimmons in the freezer.  Yep, the whole thing.  Once the persimmons have frozen, take them out of the freezer to thaw.  When persimmons freeze and then thaw they become soft and easy to pulp.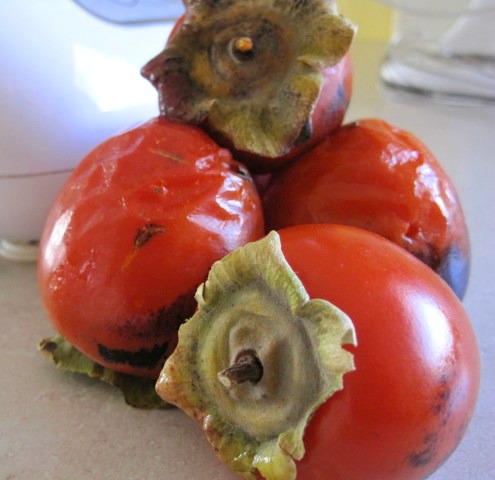 Peel off the orange flesh by running your thumb around the inner edge and releasing the pulp.  Add all the peeled persimmon to a food processor and pulse until smooth.  That's it.  You are now ready to use your pulp for any persimmon recipe. Or…pour the pulp into a freezer safe container ( I usually store 2 cups of pulp per container), label it and freeze for another day!  The pulp will stay good for up to a year in the freezer.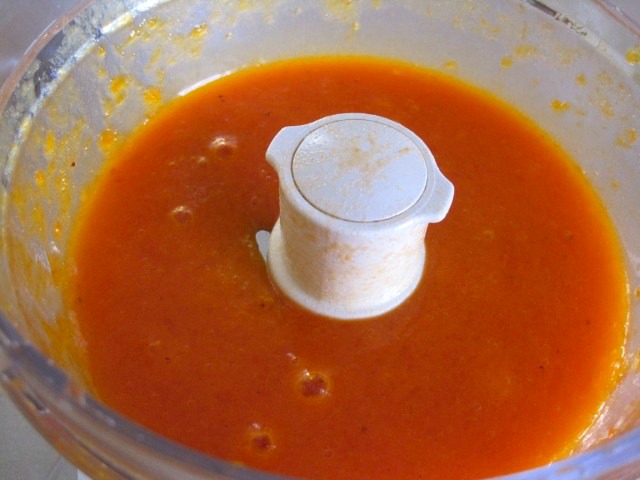 Are you creating a cookie tray this year for Christmas?  Here are some of my favorite cookies I put on my Christmas Cookie Tray.  PECAN SANDIES WITH PRALINE FILLING, BROWN BUTTER GLAZED PECAN CRESENT COOKIES, COFFEE SHOP BROWNIE MIX BISCOTTI, CLASSIC SUGAR COOKIE RECIPE, and LOADED CHOCOLATE CHIP PRETZEL COOKIES.  DON'T SEE WHAT YOU WANT?  Click here for over 90 RECIPES—->>>>COOKIE RECIPES.
Add these to your holiday cookie tray!
Ingredients
2 cups all-purpose flour
1/2 teaspoon cinnamon
1/2 teaspoon cloves
1/2 teaspoon nutmeg
1/2 teaspoon baking soda
1/2 cup shortening
1 c granulated sugar
1 egg
1 cup persimmon pulp
1 cup nuts, chopped
Instructions
Preheat oven to 350 degrees.
In a large bowl combine the flour, cinnamon, cloves, nutmeg, baking soda and whisk together.
In a mixing bowl cream together the shortening, sugar, egg and persimmon pulp until fluffy.
Add the flour mixture and mix until well combined.
Fold in nuts.
Using a ice cream scoop place cookie mounds on a cookie sheet and press the tops down a little. Bake 20 to 25 minutes or until center are baked through.
Notes
https://www.ladybehindthecurtain.com/persimmon-cookies/
MORE RECIPES WITH PERSIMMONS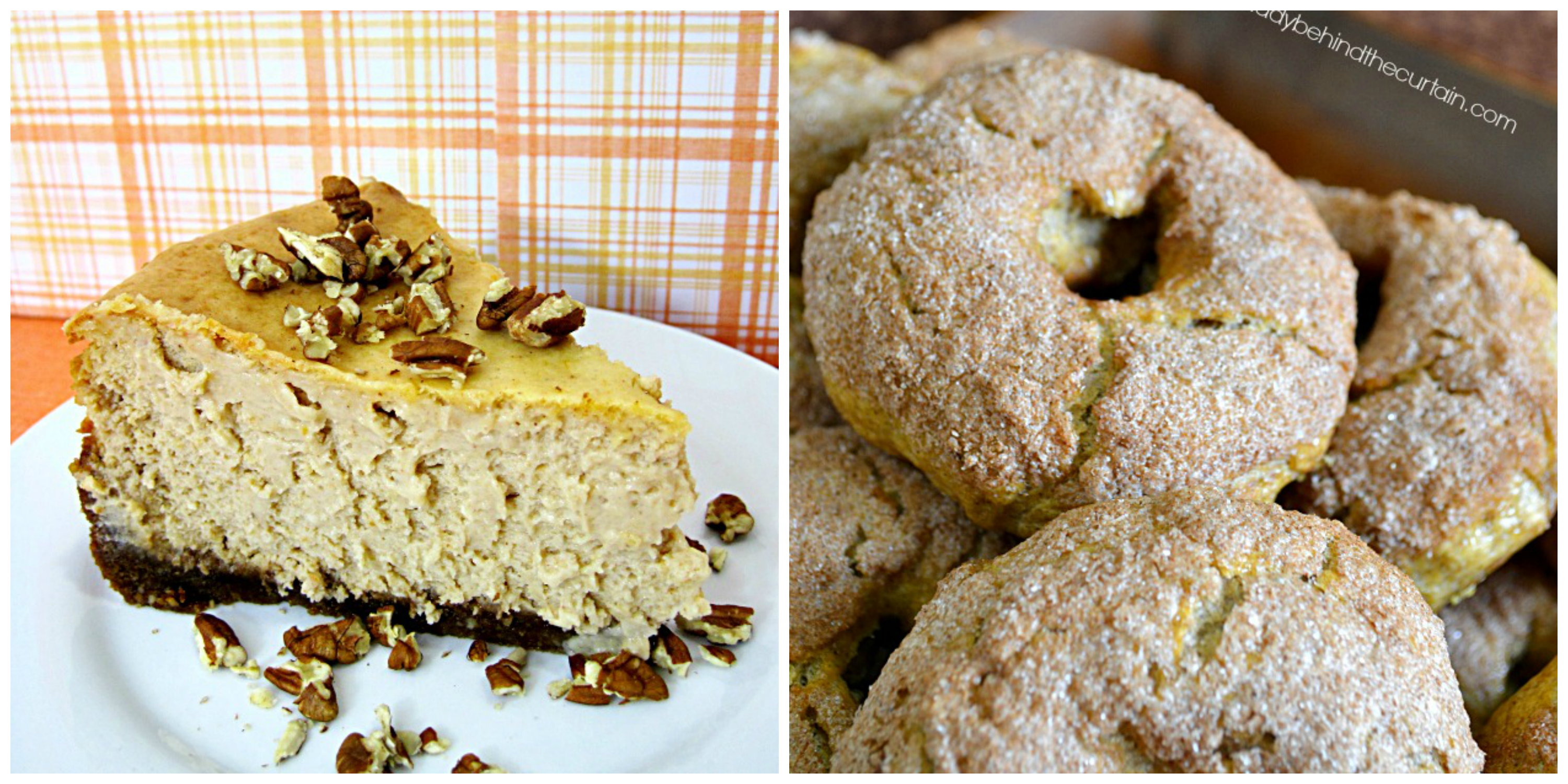 NEVER MISS A POST!
Sign up for my newsletter and receive my recipes in your inbox. Easy to see anytime and saved for safe keeping. Click Here and sign up today! —->>>>CURTAIN CALL NEWSLETTER
More persimmon recipes you might like. PERSIMMON JAM and PERSIMMON BREAD.