Giant Cinnamon Rolls | I make these cinnamon rolls every Christmas morning and for birthdays!  These nice large rolls are not too sweet and are perfect for those rainy mornings.  Take some to work and become the "popular kid" in the office!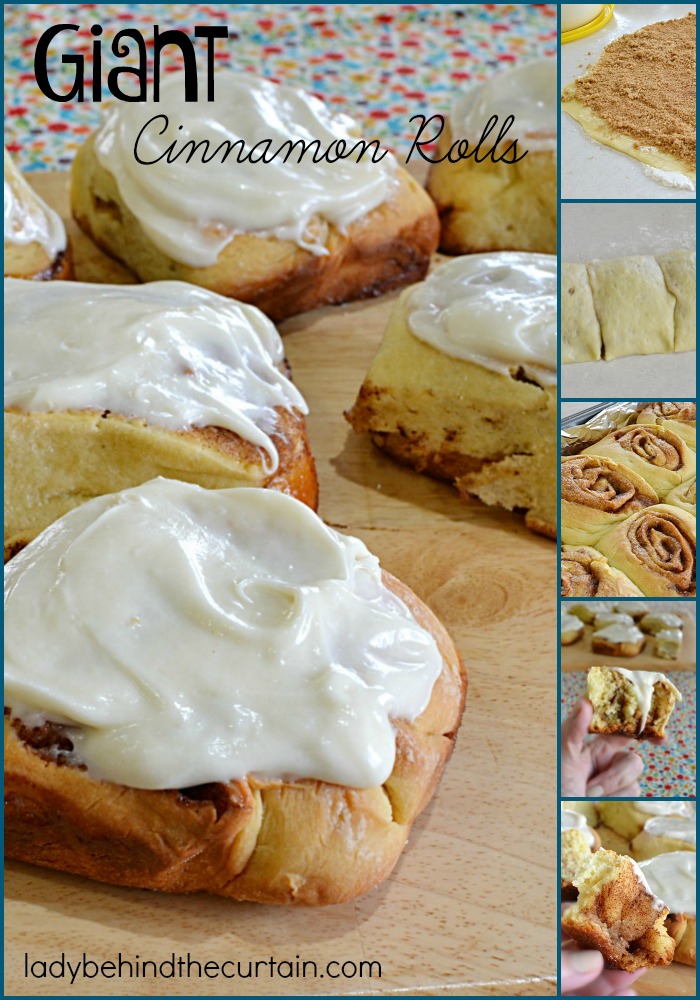 Move over Cinnabon!  There's a new kid in town and he's even more delicious than you are!  This bun is just as big, just as gooey and topped with an amazing cream cheese frosting!  I'll even throw in a way to make these babies a day ahead so you can bake them the next morning.  Your family or out of town guests are going to feel VERY special when they are awakened by the smell of fresh hot cinnamon buns.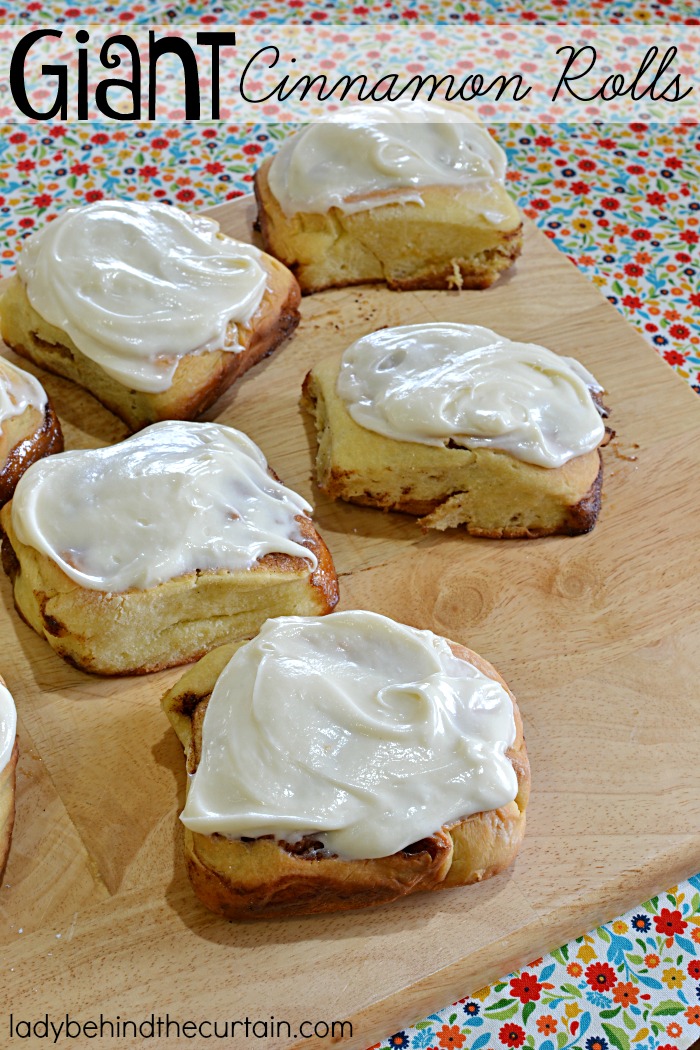 Start by warming the milk and adding the yeast.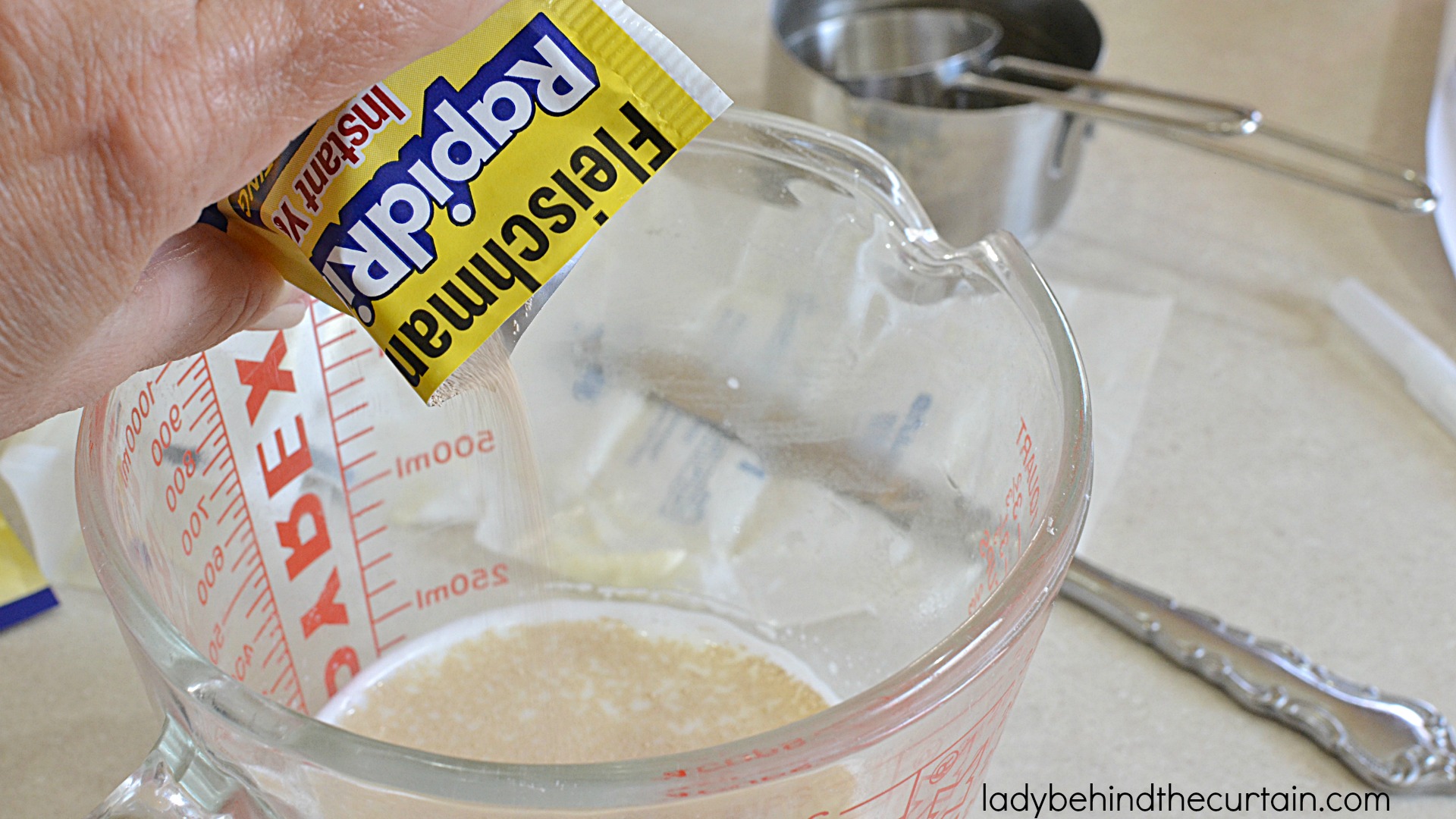 Whisk until combined.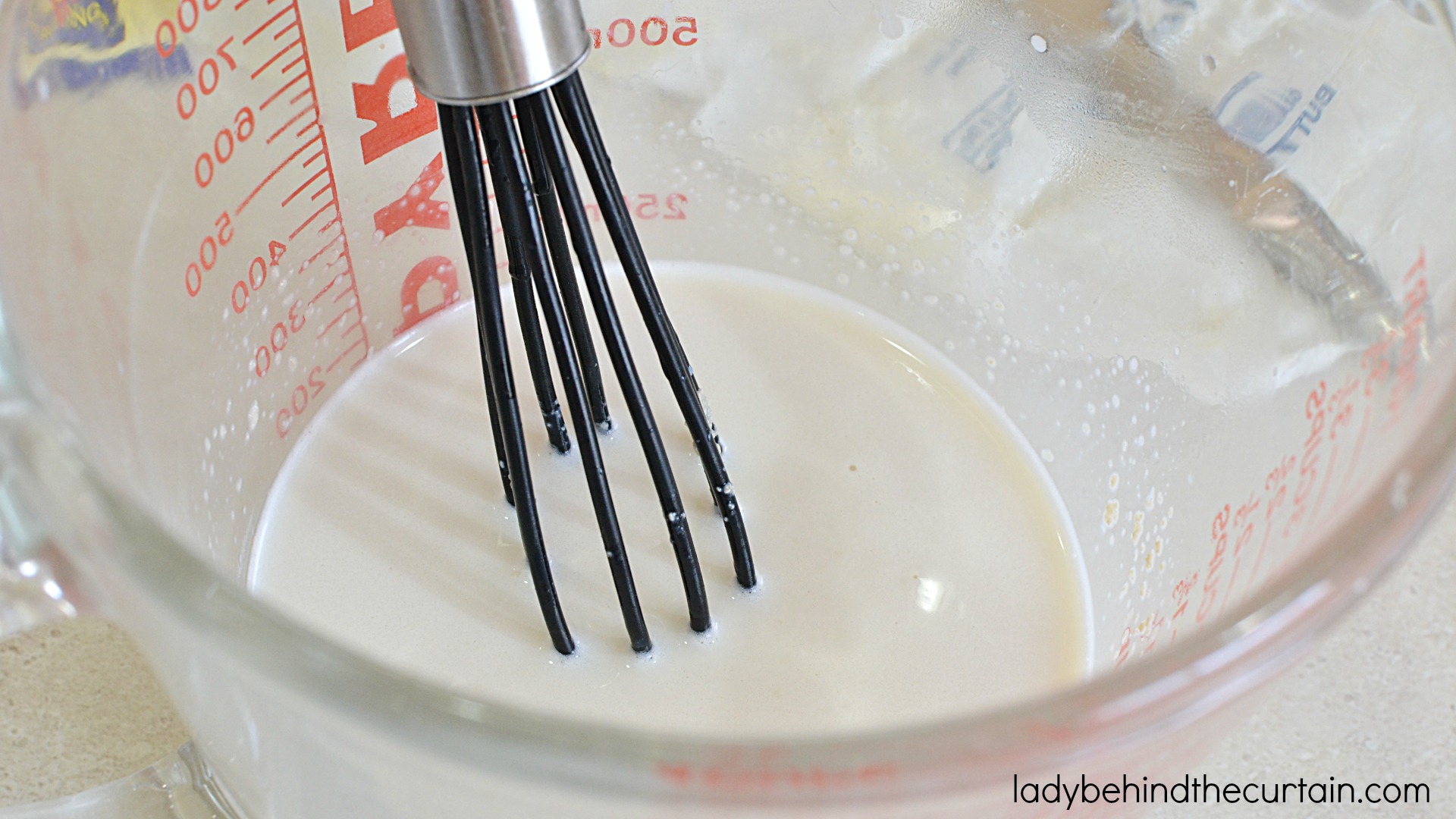 With a hook attachment; mix until the dough comes off the sides of the bowl.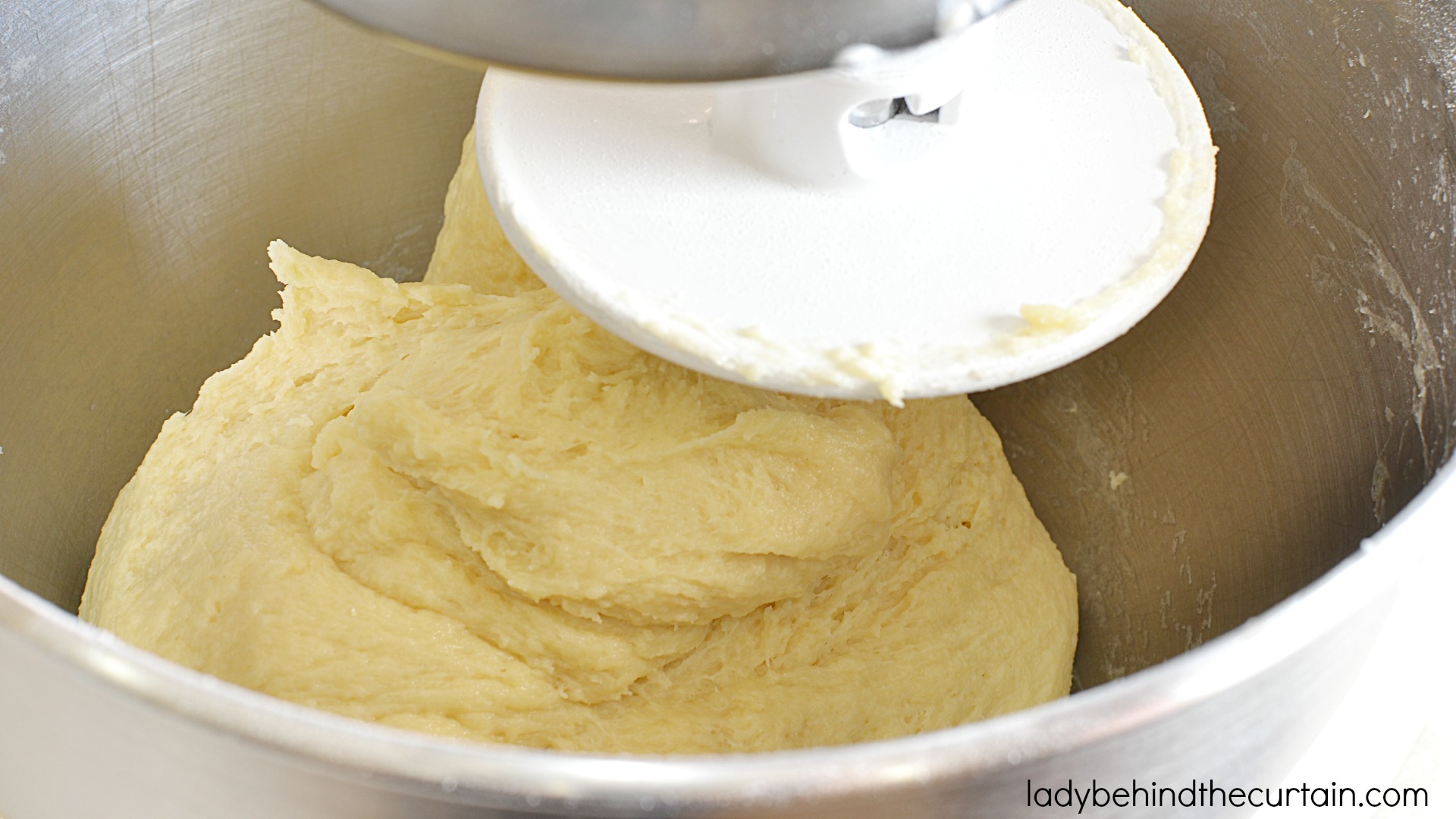 Place in a prepared bowl to rise for 2 hours.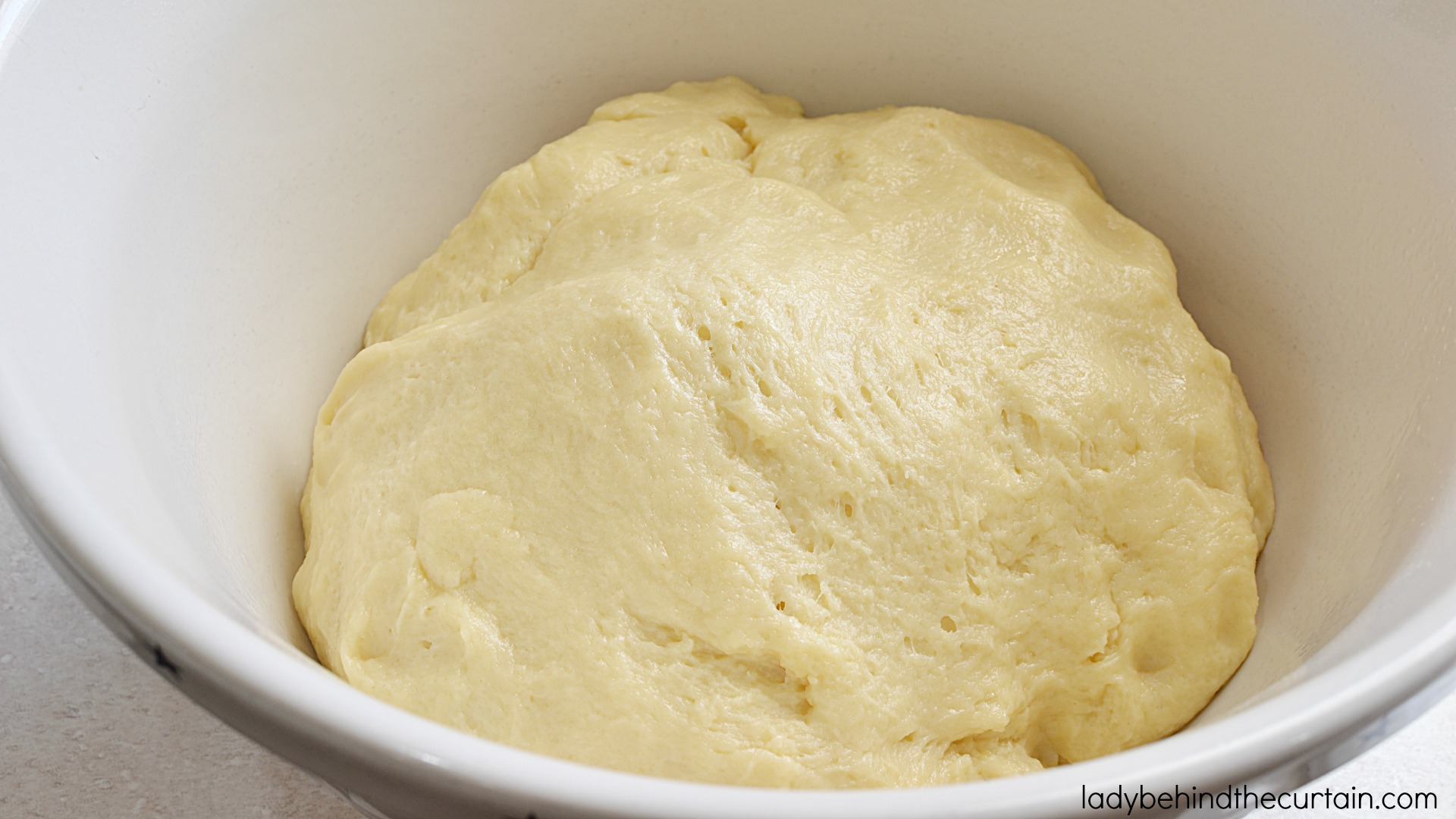 Ready to Roll!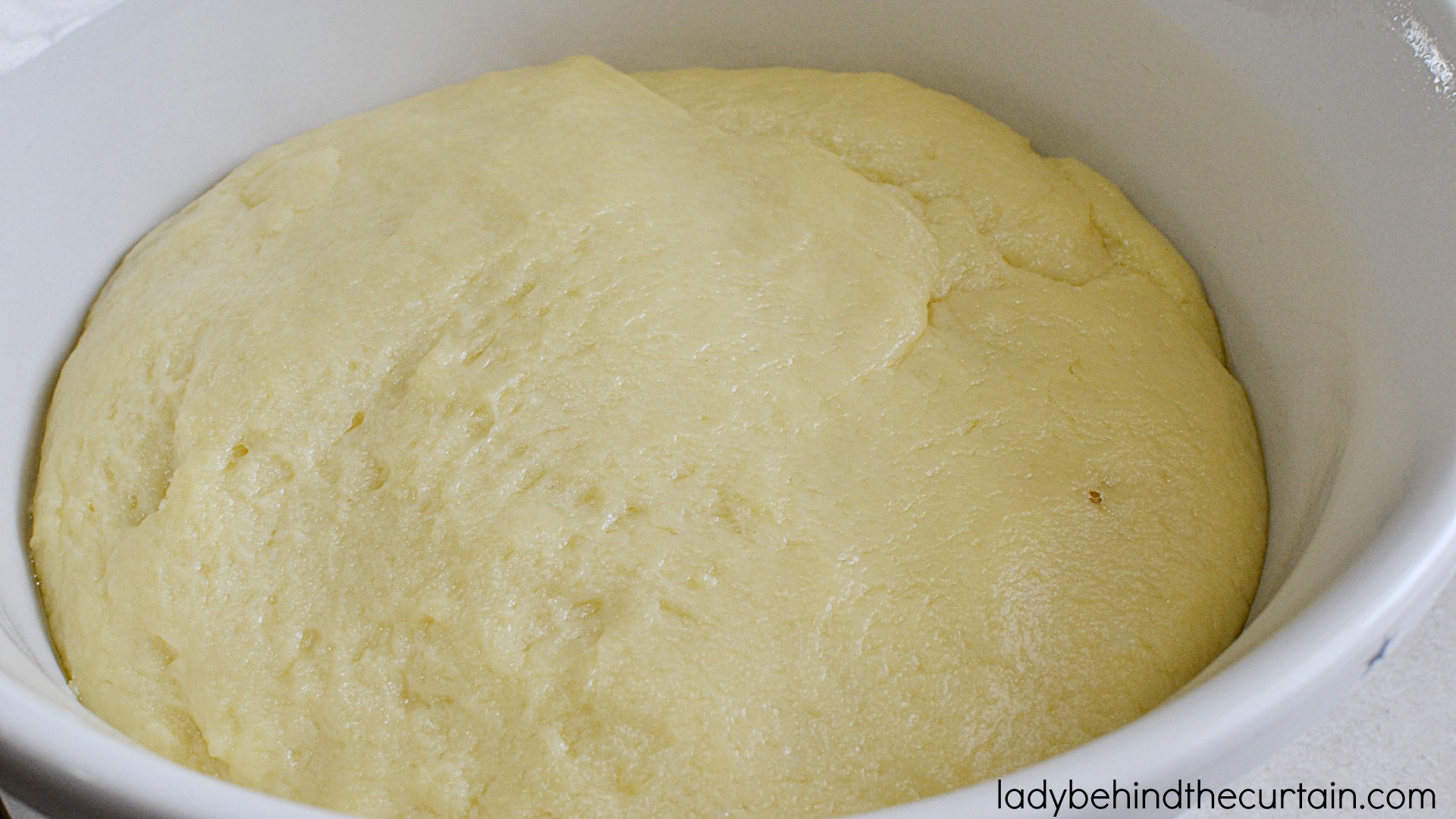 Roll dough to an 18-inch square; add filling.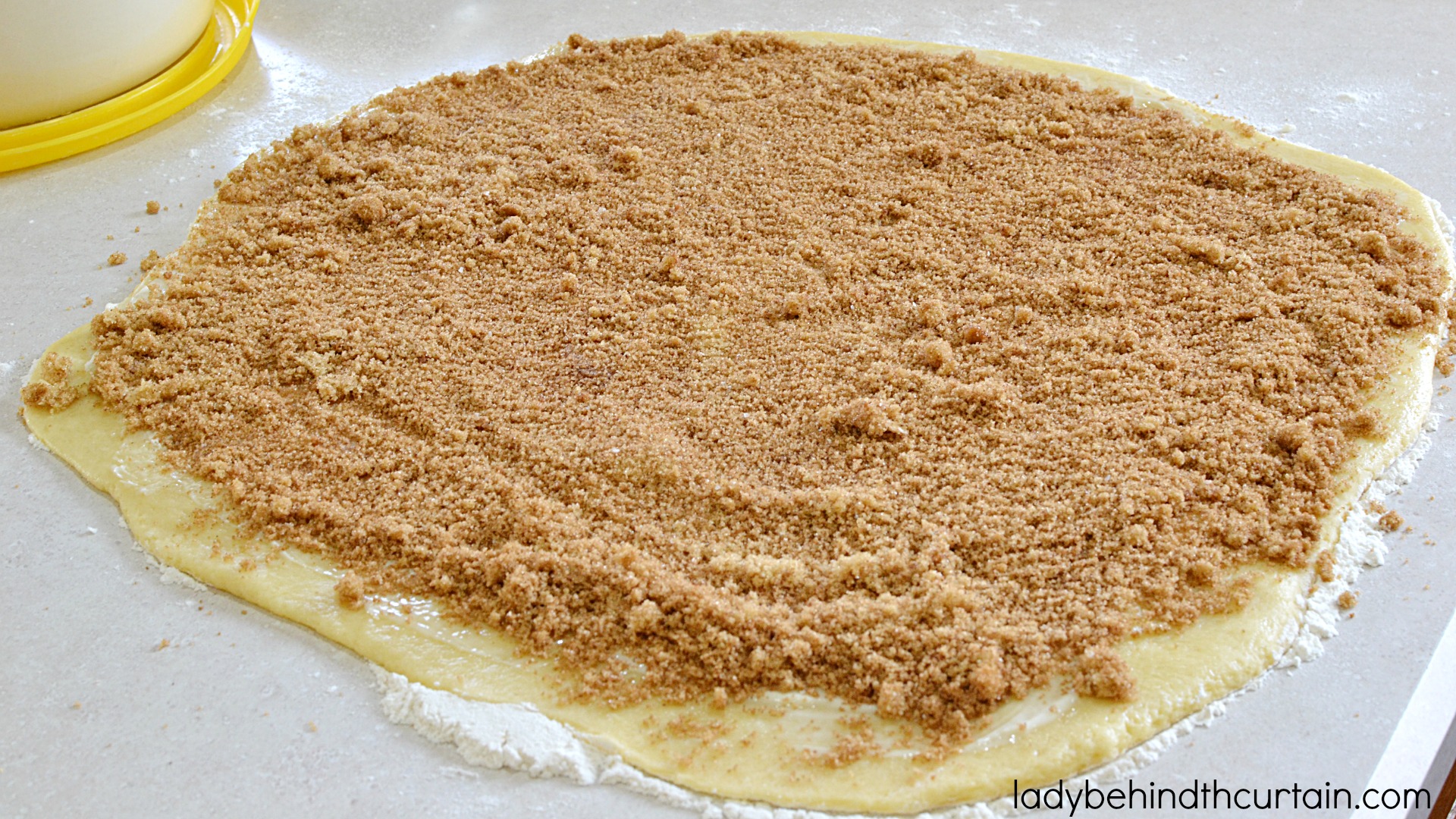 Tightly roll and slice into 8 equal pieces.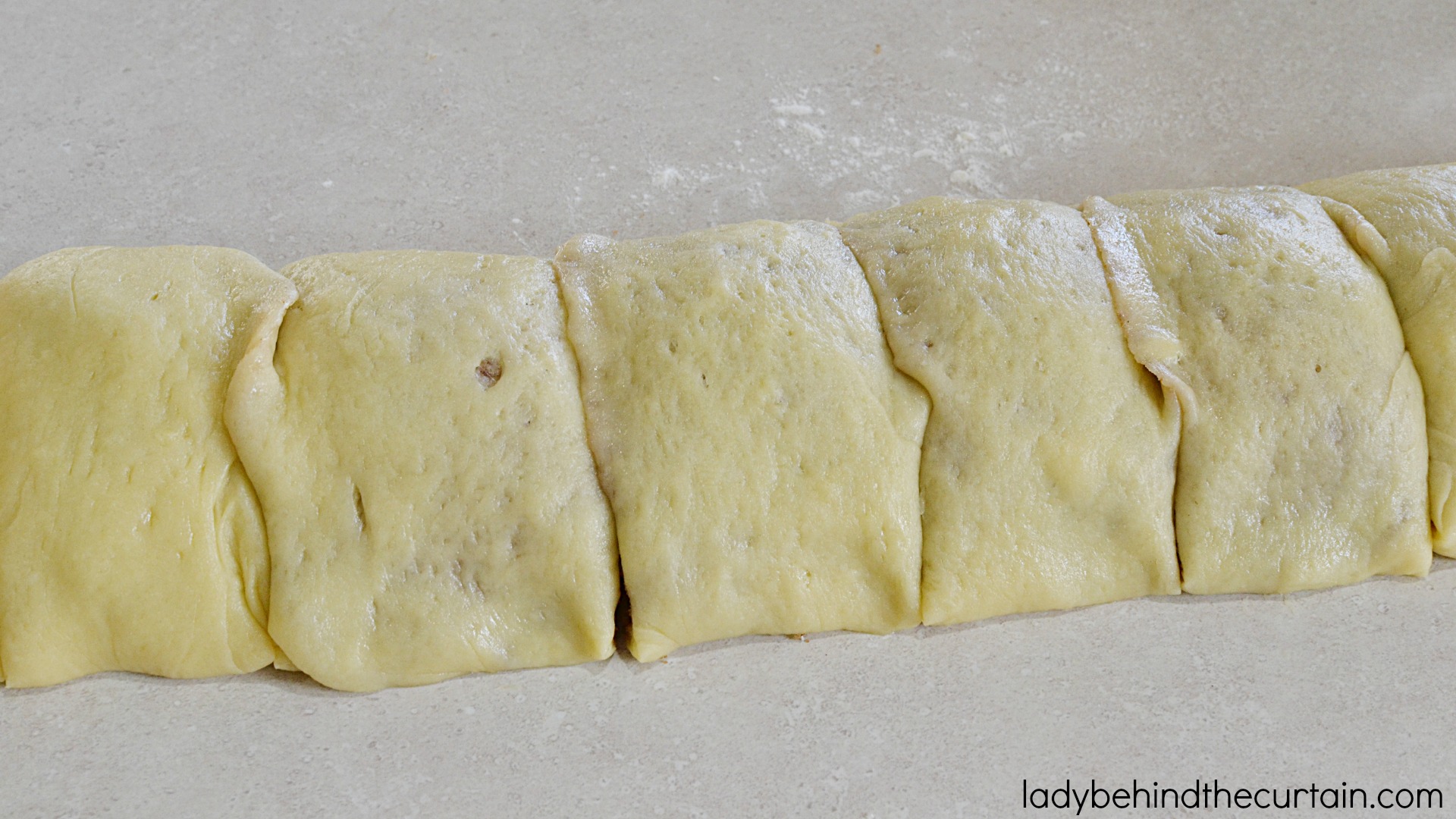 Place in prepared pan to rise (about 1 hour).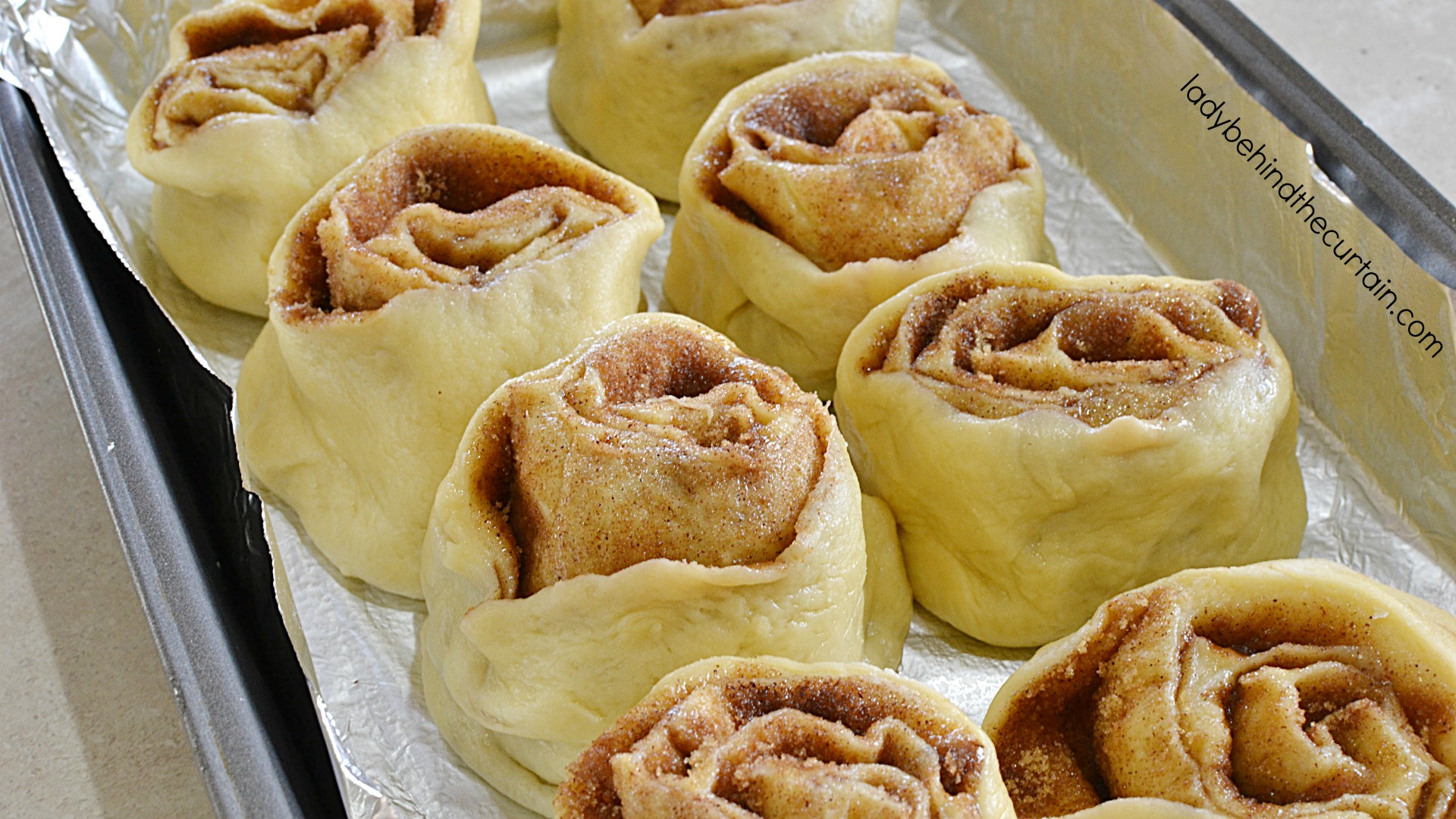 Ready to Bake!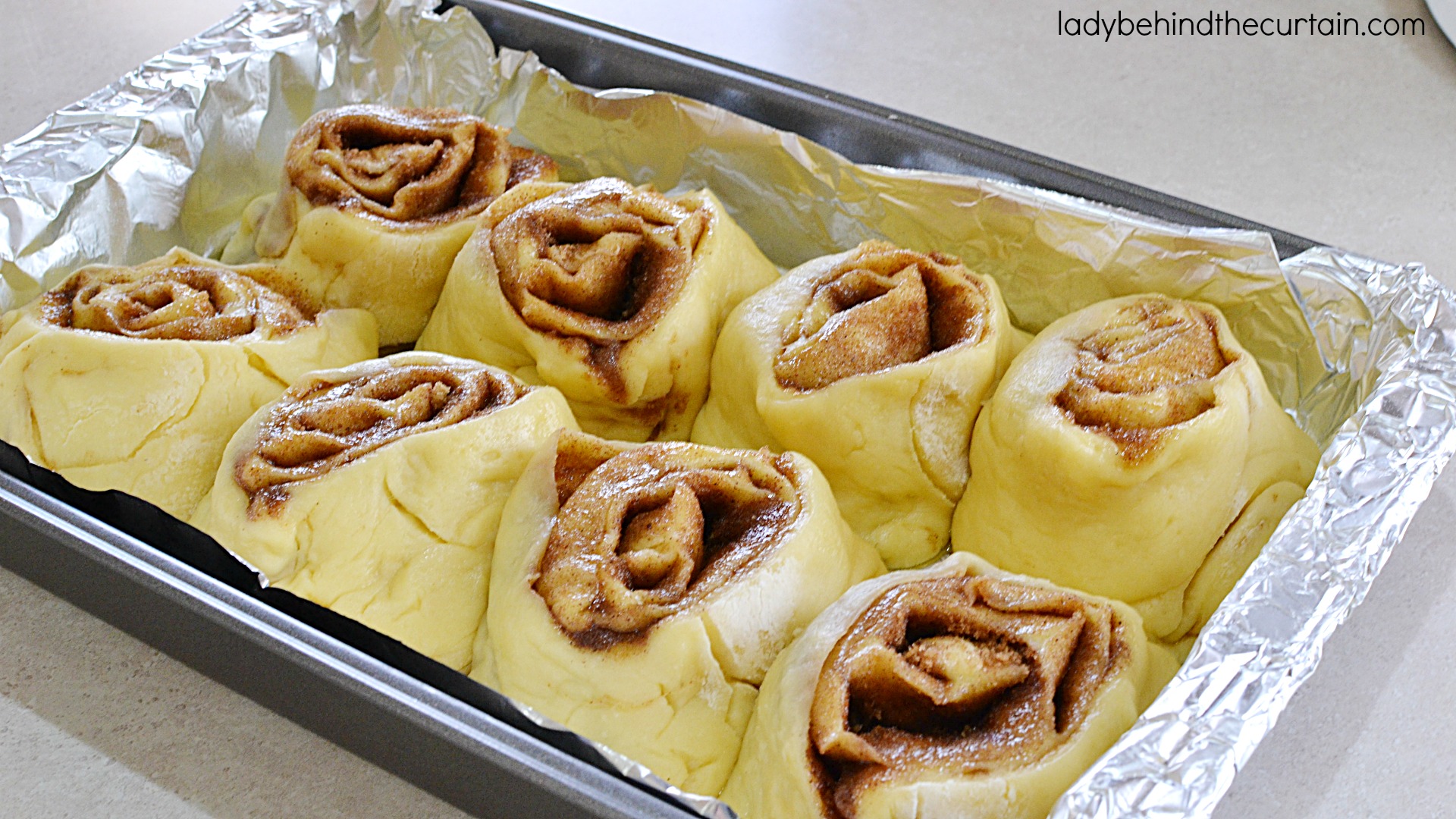 Baked and ready for glaze!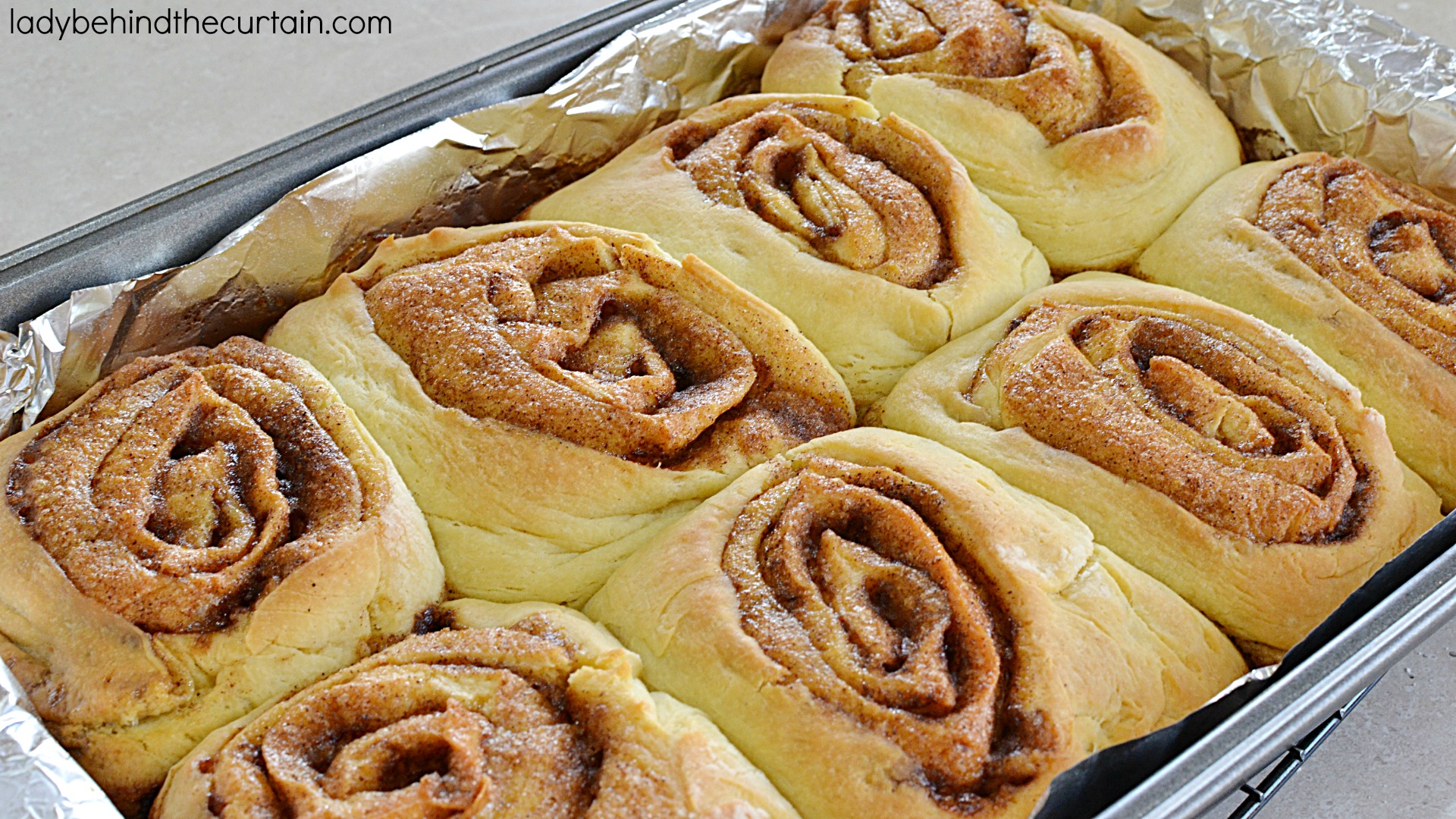 Make Ahead:  After transferring cut pieces to prepared pan, buns can be covered tightly with plastic wrap and refrigerated for up to 24 hours.  When ready to bake, let pan sit at room temperature for 1 hour.  Remove plastic wrap and continue with recipe  where the baking starts.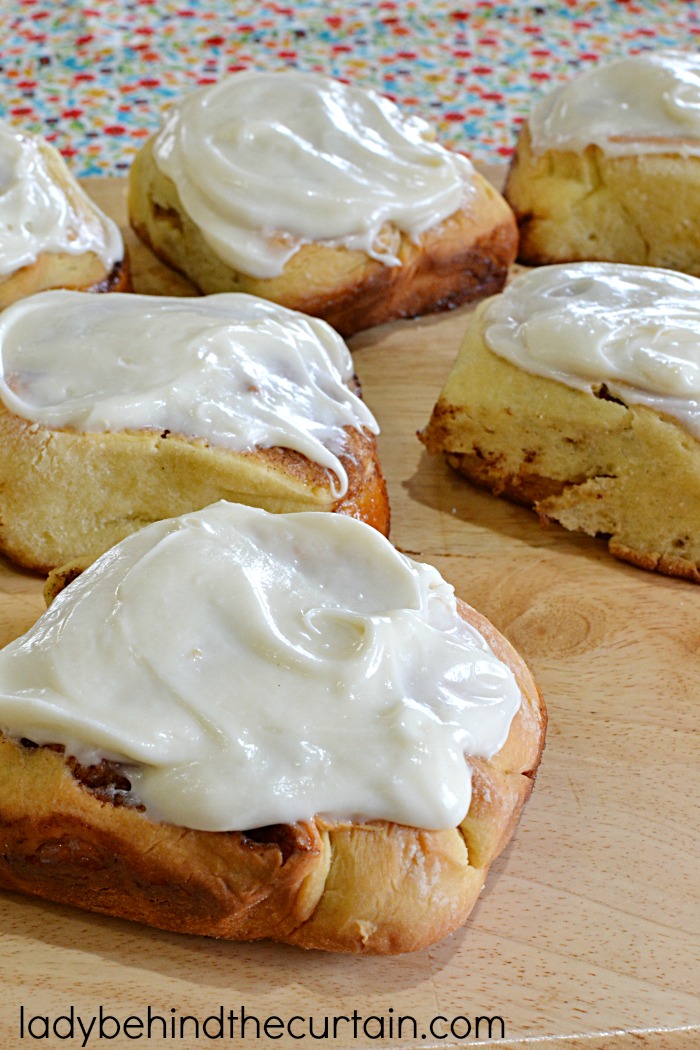 MORE CINNAMON ROLL RECIPES

GRANDMA'S GOOEY CINNAMON ROLLS  2. CARAMEL PUMPKIN CINNAMON ROLLS  3. BROWN BUTTER CINNAMON ROLLS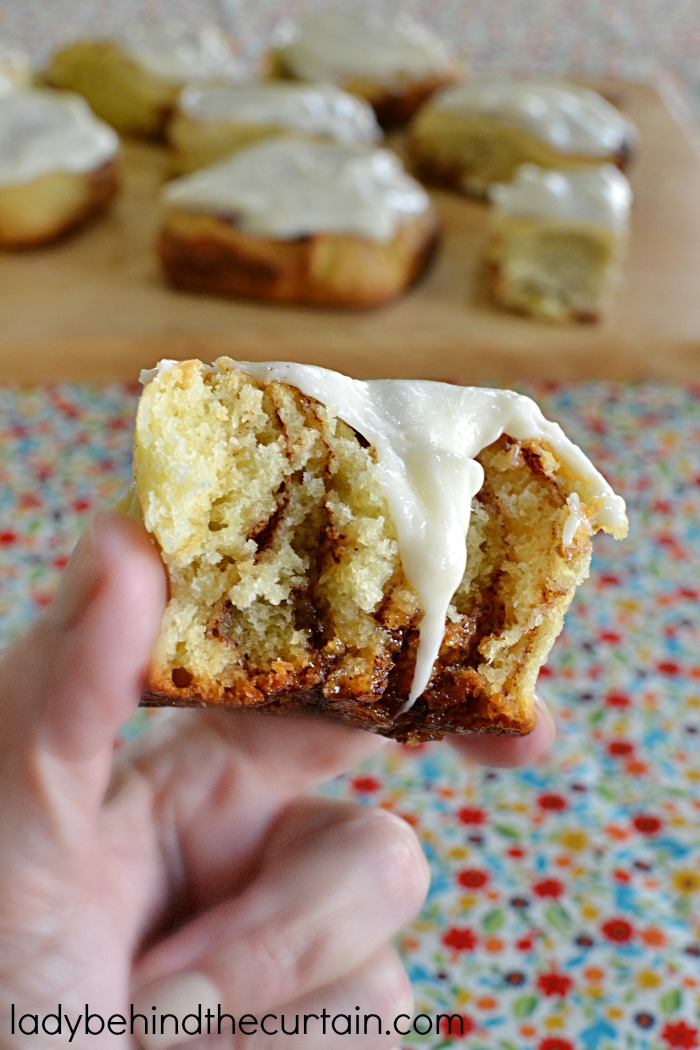 Giant Cinnamon Buns
Yield:
Makes 8 Large Cinnamon Rolls
Ingredients
For the Dough:
3/4 cup whole milk, heated to 110 degrees
1 envelope (2-1/4 teaspoons) rapid-rise or instant yeast
3 large eggs, room temperature
4-1/4 cups all-purpose flour
1/2 cup cornstarch
1/2 cup granulated sugar
1-1/2 teaspoon salt
12 tablespoons (1-1/2 sticks) unsalted butter, cut into 12 pieces and softened
For the Filling:
1-1/2 cups packed light brown sugar
1-1/2 tablespoons ground cinnamon
1/4 teaspoon salt
4 tablespoons unsalted butter, softened
For the Glaze:
4 ounces cream cheese, softened
1 tablespoon whole milk
1 teaspoon vanilla extract
1-1/2 cups confectioners' sugar
Instructions
For the Dough:
Adjust oven rack to middle position and heat oven to 200 degrees. When oven reaches 200 degrees, shut off. Line 13-in. x 9-in. baking pan with foil, allowing excess foil to hang over pan edges. Grease (I used cooking spray) foil and medium bowl.
Whisk heated milk (microwave 1 minute to heat) and yeast in liquid measuring cup until yeast dissolves.
In a separate bowl beat eggs, temper the eggs by adding the warm milk and yeast mixture in a slow stream while whisking.
In bowl of stand mixer fitted with dough hook, mix flour, cornstarch, sugar, and salt until combined.
With mixer on low, add warm milk mixture in steady stream and mix until dough comes together, about 1 minute.
Increase speed to medium and add butter, one piece at a time, until incorporated; continue to mix until dough is smooth and comes away from sides of bowl (about 5 minutes).
Transfer dough to prepared bowl, cover with plastic wrap, and place in warm oven; let rise until doubled in size (about 2 hours).
For the Filing:
Combine brown sugar, cinnamon, and salt in small bowl. Turn dough out onto lightly floured surface; roll dough into 18-inch square, spread with butter, and sprinkle evenly with filling.
Staring with the edge nearest you, roll dough into tight cylinder, pinch lightly to seal seam, and cut into 8 pieces.
Transfer pieces, cut-side up, to prepared pan; cover with plastic wrap or clean towel and let rise in warm spot until doubled in size, about 1 hour.
For the Glaze:
Heat oven to 350°, mix cream cheese, milk, vanilla, and confectioners' sugar in medium bowl until smooth.
Remove plastic wrap or towel and bake buns until deep golden brown and filling is melted, 35 to 40 minutes.
Transfer to wire rack and top buns with 1/2 cup glaze; cool 30 minutes.
Using foil overhang, lift buns from pan and top with remaining glaze.