This Pineapple Bread Pudding is a little piece of Hawaiian sunshine.  This moist bread pudding is filled with chunks of fresh pineapple and drizzled with my Easy Caramel Sauce.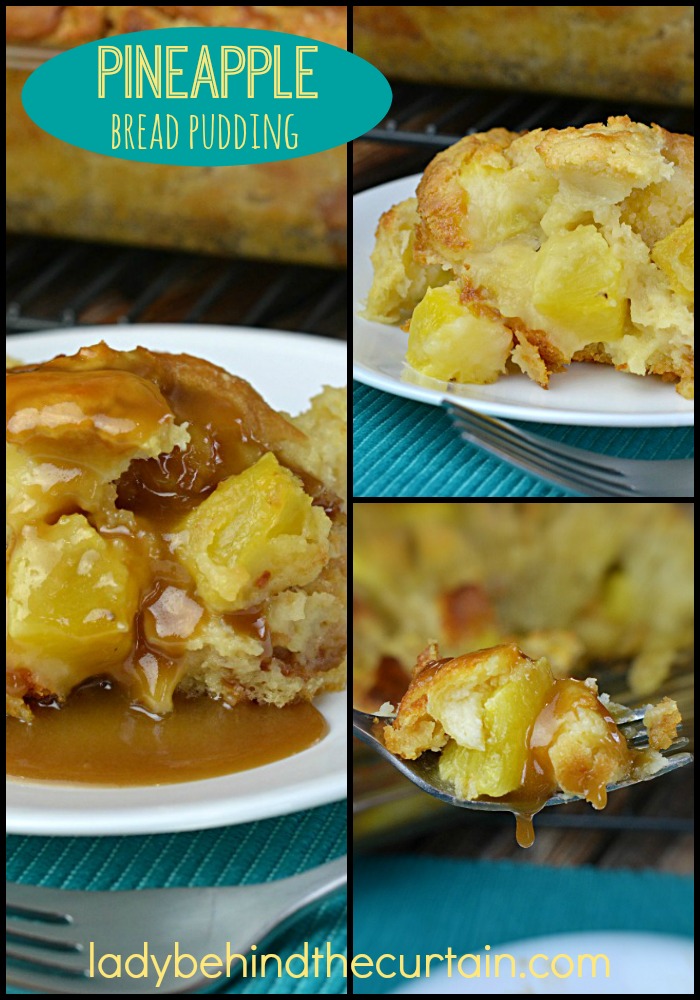 When visiting Custer South Dakota this summer we went to a local burger place Black Hills Burger and Bun Co. The burgers were delicious but my favorite part was what I had for dessert.  Pineapple bread pudding.  As soon as I tasted it I knew it was something I wanted to recreate.  And that's exactly what I did.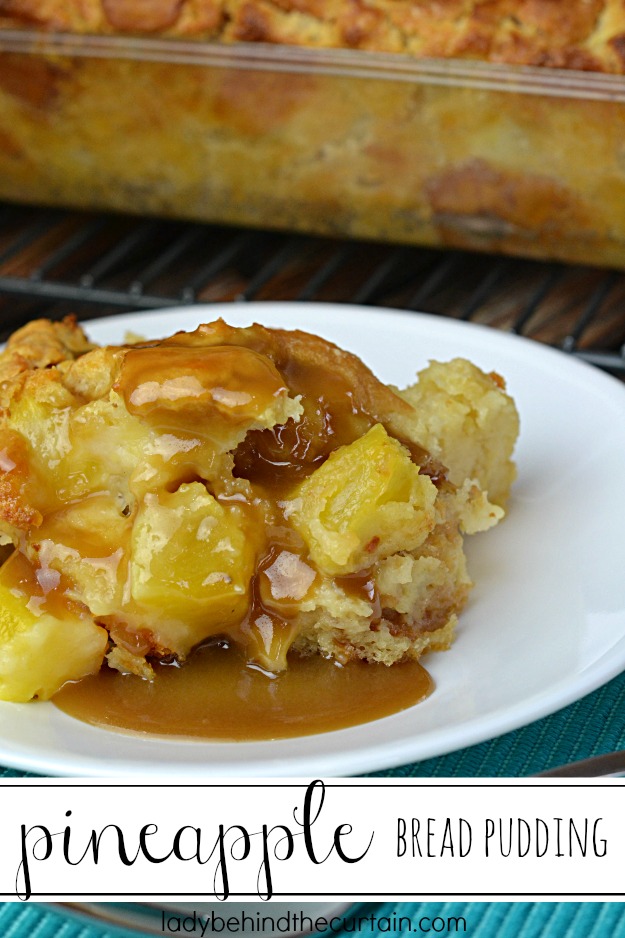 I have often described fresh pineapple as candy so it makes total sense that it would make the perfect dessert.  I've always thought of bread pudding as something you only have for breakfast.  Now don't get me wrong I had this for dessert AND breakfast.  HA!  The first time I tried bread pudding was at a breakfast buffet in Hawaii.  I was immediately hooked and have been making different variations ever since.  Where were you the first time you tried bread pudding?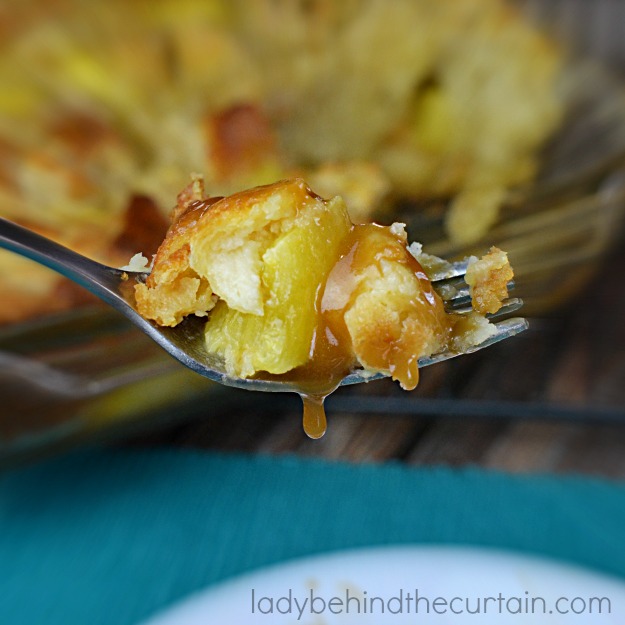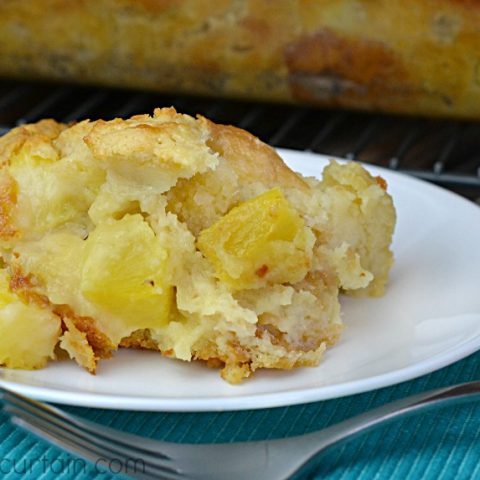 Pineapple Bread Pudding
Cook Time:
1 hour
10 minutes
Total Time:
1 hour
40 minutes
Ingredients
14 cups or 1 large loaf of Challah bread cubes, cut into bite sized pieces
2 cups milk
2 cups half & half or light cream
8 large eggs, lightly beaten
1 1/3 cups granulated sugar
4 teaspoons vanilla extract
12 tablespoons unsalted butter, melted and cooled
2/3 cup all purpose flour
1 tablespoon baking powder
1 teaspoon salt
1 teaspoon ground cinnamon
3 cups fresh pineapple, chunks
1 recipe Easy Caramel Sauce
Instructions
Preheat oven to 350 degrees.
Place rack in the middle of the oven.
Spray a 9x13-inch baking dish with non stick cooking spray.
Place the bread cubes in a large mixing bowl and add the cream and milk.
Let stand for five minutes.
Then stir in the beaten eggs, sugar, vanilla, and melted and cooled butter.
In a separate bowl, combine the flour, baking powder, salt and ground cinnamon.
Stir this mixture into the bread cube mixture and then fold in the pineapple chunks.
Pour into prepared baking dish.
Bake covered with foil for 30 minutes, uncover and bake an additional 40 minutes or until fluffy and golden brown.
Place on a wire rack to slightly cool.
Drizzle with the Easy Caramel Sauce.
Serve warm.
Notes
If you make this the night before; place the cold baking dish in a cold oven. Heat to 350, bake covered 1 hour. Remove the foil and bake an additional 1 hour. * NOTE: This is only if you are baking the bread pudding ice cold from the refrigerator.*
MORE BREAD PUDDING RECIPES


1. CHRISTMAS BREAD PUDDING  2. SLOW COOKER SAVORY WAFFLE BREAD PUDDING  3. CINNAMON ROLL BREAD PUDDING