This Pineapple Bread Pudding is a little piece of Hawaiian sunshine.  This moist bread pudding is filled with chunks of fresh pineapple and drizzled with my Easy Caramel Sauce.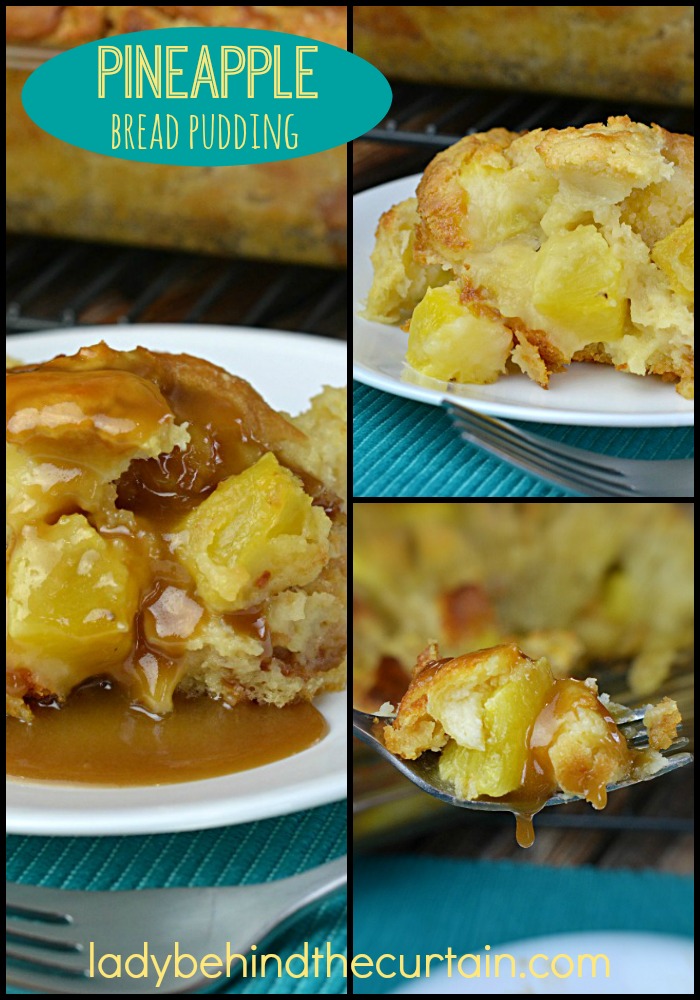 When visiting Custer South Dakota this summer we went to a local burger place Black Hills Burger and Bun Co. The burgers were delicious but my favorite part was what I had for dessert.  Pineapple bread pudding.  As soon as I tasted it I knew it was something I wanted to recreate.  And that's exactly what I did.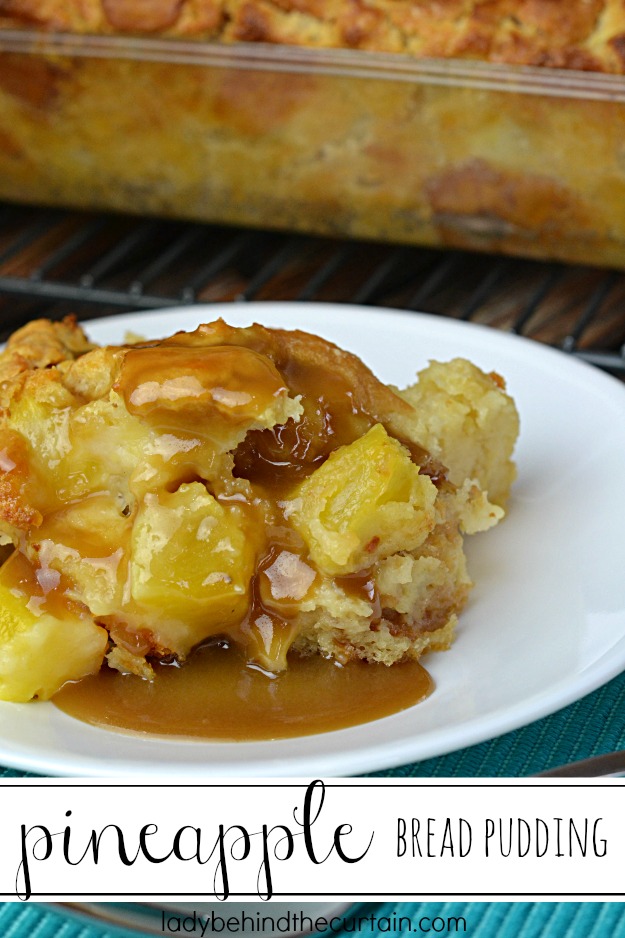 I have often described fresh pineapple as candy so it makes total sense that it would make the perfect dessert.  I've always thought of bread pudding as something you only have for breakfast.  Now don't get me wrong I had this for dessert AND breakfast.  HA!  The first time I tried bread pudding was at a breakfast buffet in Hawaii.  I was immediately hooked and have been making different variations ever since.  Where were you the first time you tried bread pudding?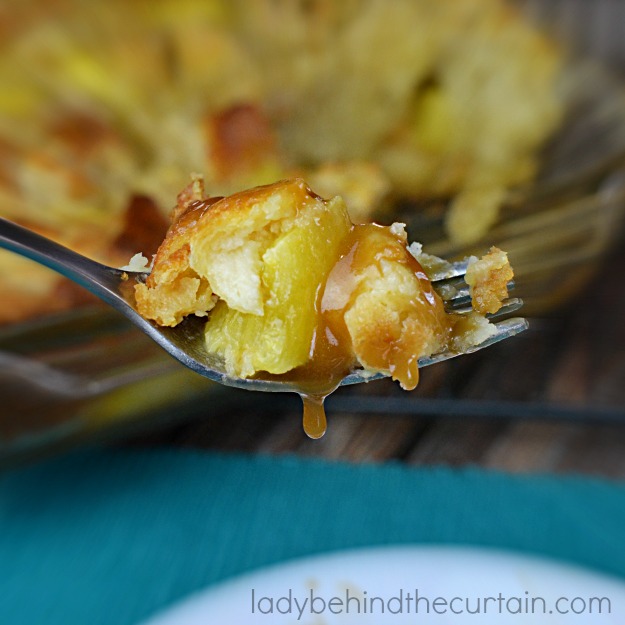 MORE BREAD PUDDING RECIPES


1. CHRISTMAS BREAD PUDDING  2. SLOW COOKER SAVORY WAFFLE BREAD PUDDING  3. CINNAMON ROLL BREAD PUDDING