Banana Nut Baked Oatmeal:  Packed with healthy ingredients, light and creamy almost like a bread pudding.  Busy weekdays don't have to mean an unhealthy grab-n-go breakfast.  Make this baked oatmeal the night before, put it in the oven while you're getting ready.  Now you have a delicious, healthy no fuss breakfast.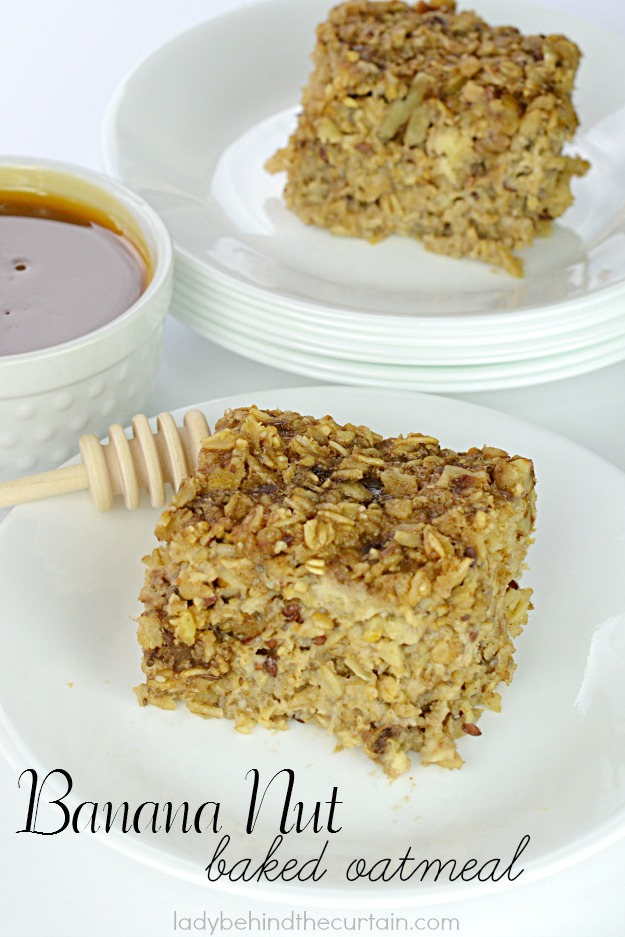 Banana nut bread is one of my favorite indulgences but I usually only allow myself to have it very few times throughout the year.  That's why I created this Banana Nut Baked Oatmeal.  Full of healthy ingredients like oat bran, steel cut oats, bananas, chia seeds and flaxseeds.  Comfort food without all the calories or fuss.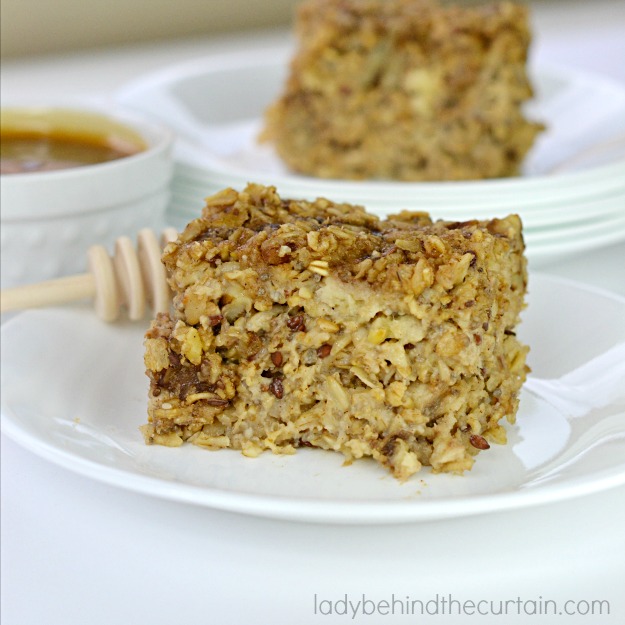 Eat this oatmeal plain or for a touch of sweetness add a small drizzle of caramel ice cream topping.
MORE OATMEAL RECIPES
1. CRANBERRY ORANGE BAKED OATMEAL  2. BERRY BAKED OATMEAL  3. STEEL CUT OATMEAL BRULEE