Slow Cooker Savory Waffle Bread Pudding
So on those rare occasions (usually when I'm traveling) that I have breakfast at McDonalds I always order the McGriddle.  Squeeze a little maple syrup or my CRANBERRY SYRUP on this Slow Cooker Savory Waffle Bread Pudding and that's exactly what you have!  With the exception that it tastes better and I'm pretty sure is better for you.  🙂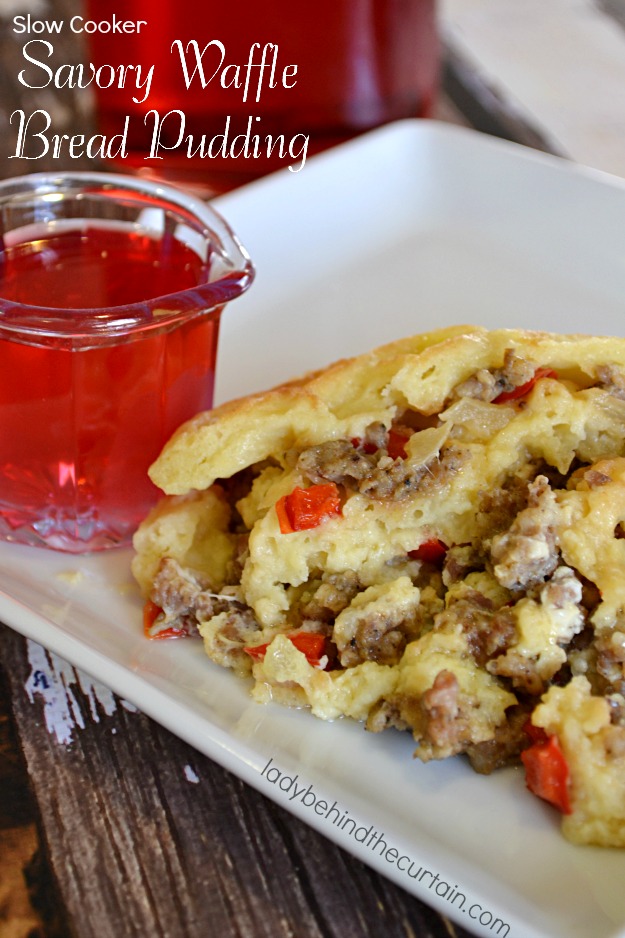 Planning a holiday breakfast buffet?  Make two of these!  One with sausage and one with ham or bacon!  Add your own twist by using a flavored creamer.  As you can see the options are endless.  These best part is using toasted frozen waffles!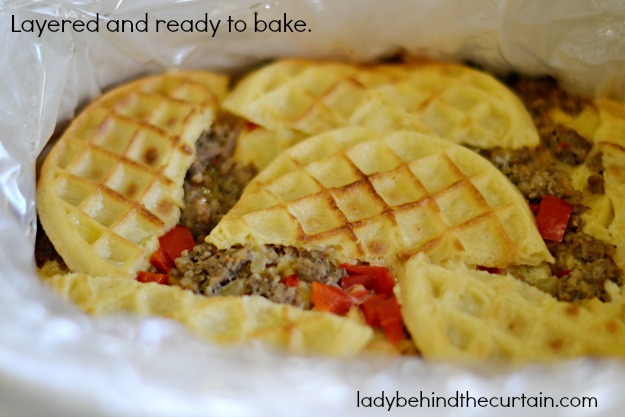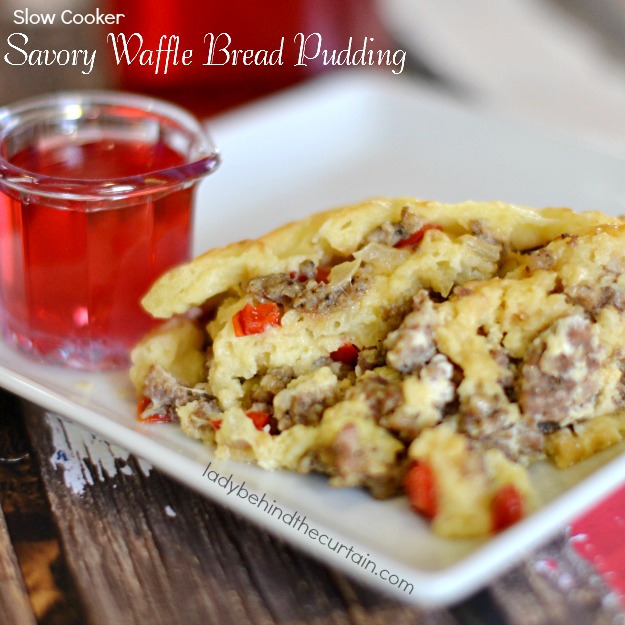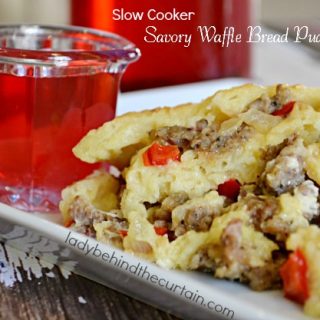 Slow Cooker Savory Waffle Bread Pudding
Total Time:
4 hours
30 minutes
Ingredients
1 pound sage flavor pork sausage
3/4 cup red sweet pepper, chopped
1/2 cup yellow onion, chopped
1 (12.3 ounce) box frozen buttermilk waffles, toasted and cut in half
3 large eggs, lightly beaten
1 1/2 cups half and half or whole milk
Instructions
Line a 3 1/2 to 4 quart slow cooker with a disposable slow cooker liner.
Add the sausage, red pepper and onion to a medium size skillet.
Cook on medium high until meat is browned.
Drain off fat.
Spread on third of the sausage mixture in the prepared cooker; top with three of the halved waffles.
Repeat layers two more time.
In a medium bowl combine the eggs and half and half.
Pour egg mixture over layered waffles.
Press down lightly with the back of a spoon or your hand to moisten the top layer of the waffles.
Cover and cook on low setting 3 1/2 to 4 hours or until a knife inserted into the center comes out clean.
MORE BREAD PUDDING RECIPES
1. PECAN PRALINE BREAD PUDDING  2. BREAD PUDDING MUFFINS  3. CARAMEL APPLE BREAD PUDDING