Praline Frosting | A light and fluffy caramel flavored frosting that will quickly become one of your favorite frostings to make. Create another layer of praline and add this delicious Praline Frosting to Praline Cupcakes. Watch as the buzz around the room begins and one by one your guests race to the dessert table!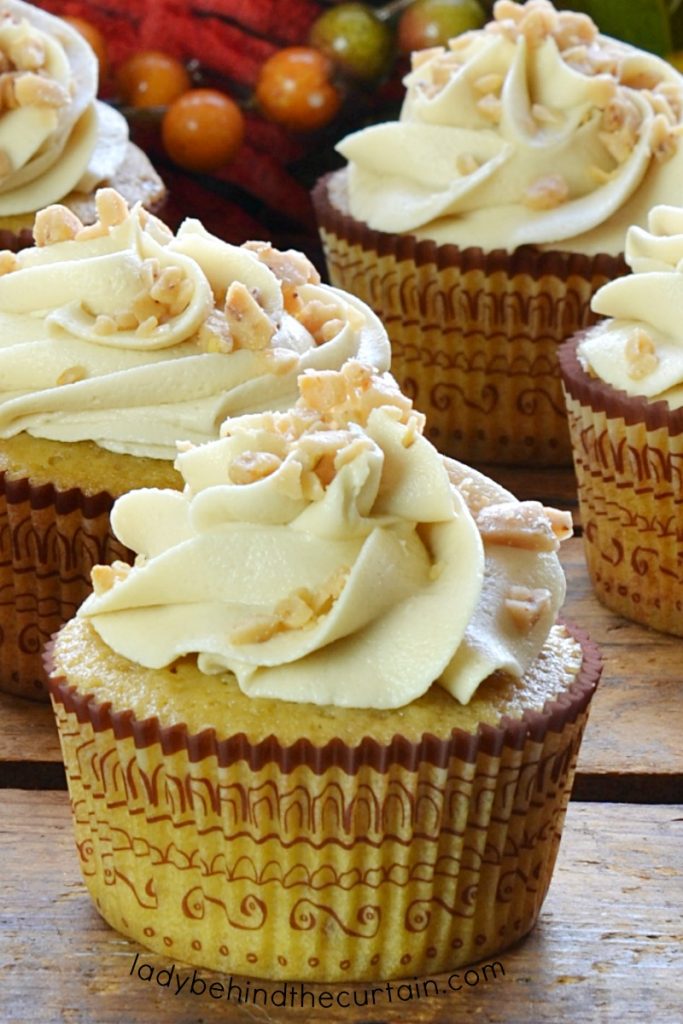 WHAT MAKES THIS FROSTING TASTE LIKE CARAMEL WHEN THERE'S NO CARAMEL IN IT?
The rich caramel flavor is accomplished by adding dark brown sugar. Heat is the winning factor to achieving a creamy frosting when using brown sugar. No grainy texture! So plan ahead for this frosting! Once the butter, sugar and whipping cream are heated and the sugar is melted you will need to let it sit on the counter to cool. This will take about an hour. The last thing you want it for it to melt the remaining butter, so be patient.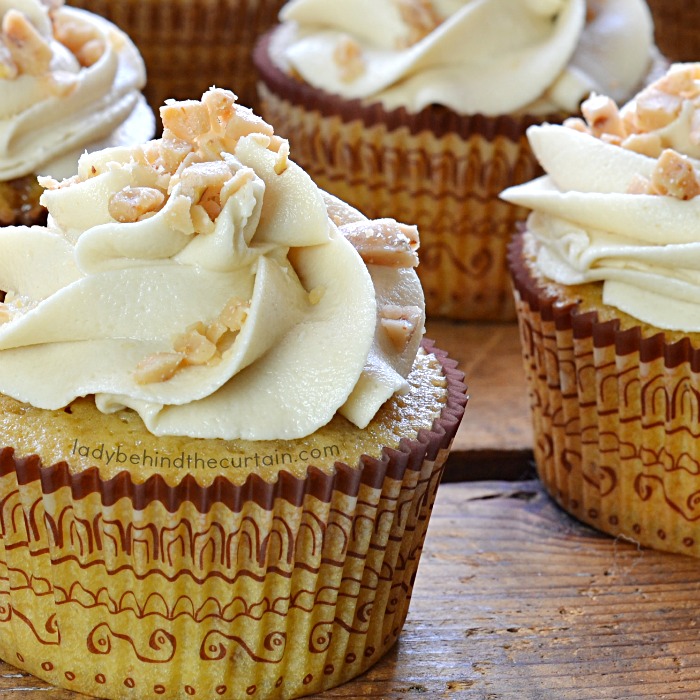 If after looking at the recipe you've decided this isn't the right one… don't worry I have many many more frosting recipes. Click here for over 40 recipes—->>>>FROSTING RECIPES.
---
TIPS FOR A LIGHT AND FLUFFY FROSTING
Good ingredients "real" butter not margarine
Room temperature ingredients
Be patient…you'll need to whip the frosting at least 3 to 5 minutes (sometimes I do this step twice). This will allow air to incorporate into the butter and create the lightness you want.
That's it! It's really not as hard as you might think
---


You can freeze frosting?  Making homemade cupcakes and frosting just got a whole lot easier!  To freeze your frosting:  Spoon the frosting into a labeled zip top bag and freeze.  When ready to use, place the bag on the counter to come to room temperature.  Spoon into a large mixing bowl.  Whip on medium high for 3 to 5 minutes.  This is to incorporate air back into the frosting for a light and fluffy texture.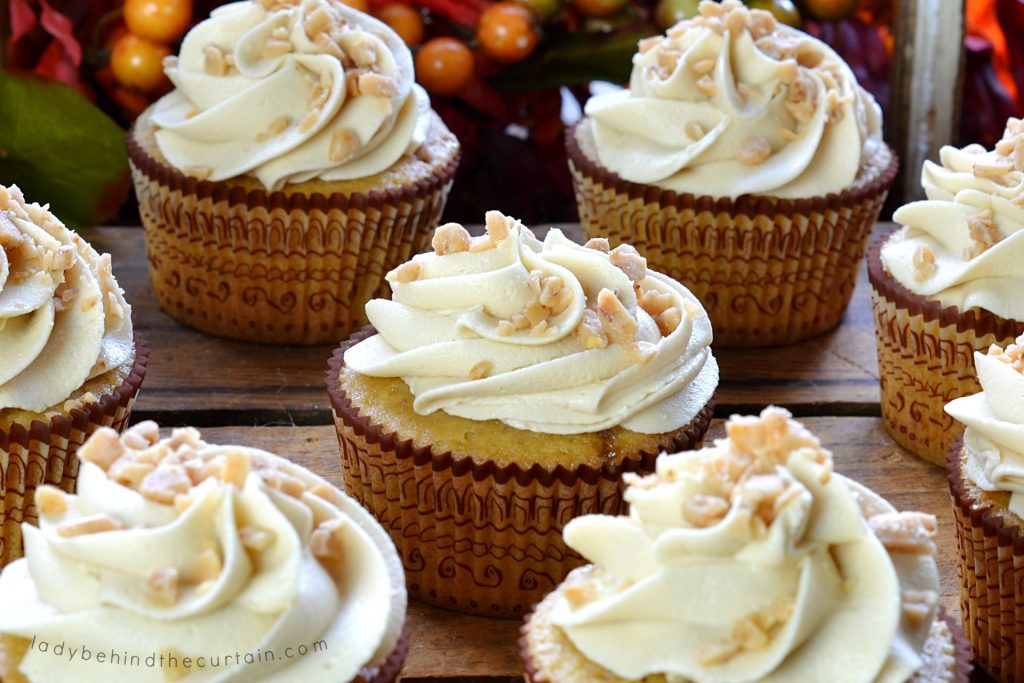 I love making cupcakes and cake from scratch, but if you find yourself in a time crunch or you don't feel like messing with making the cupcakes or cake and the frosting from scratch.  PLEASE make the frosting!  You can add things to a cake mix to help with the flavor but there's just nothing like homemade frosting.  Click here for ideas on how you can transform a cake mix—->>>>22 WAYS TO MAKE A CAKE MIX TASTE LIKE HOMEMADE.
Yield: Makes enough for 36 Cupcakes
Praline Frosting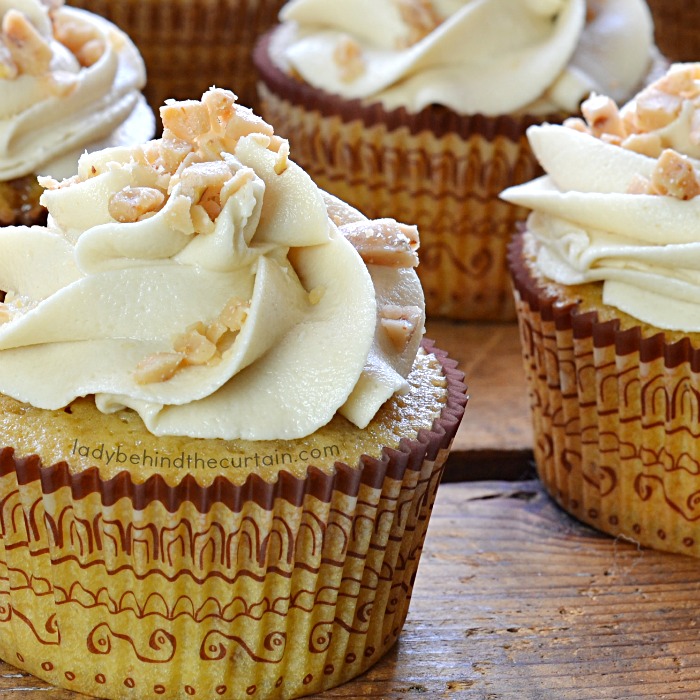 Ingredients
½ cup dark brown sugar, packed
½ cup heavy whipping cream
2 tablespoons unsalted butter
1 cup unsalted butter
6 cups powdered sugar
Instructions
In a small saucepan, combine brown sugar, cream and 2 tablespoons butter. Cook over medium heat, stirring frequently, until sugar dissolves. Set aside to cool completely (about 1 hour). In a large mixing bowl, beat remaining 1 cup butter and brown sugar mixture at medium speed until creamy (about 3 minutes) Make sure to scrap down the sides. Gradually add powdered sugar, beating until smooth. Once all the powdered sugar has been incorporated scrap down the sides and turn the mixer on medium high and continue beating an additional 3 minutes.
MORE FROSTING RECIPES

BANANA CREAM FROSTING 2. BASIC CREAM CHEESE FROSTING 3. FLUFFY CHOCOLATE WHIPPED CREAM FROSTING
NEVER MISS A POST!
Sign up for my newsletter and receive my recipes and Etsy store updates in your inbox. East to see anytime and saved for safe keeping. Click here and sign up today—->>>>CURTAIN CALL NEWSLETTER
More recipes you might like. EASY SPICE CAKE and FROSTED BANANA CAKE.