Eggnog Christmas Pretzels
Eggnog Christmas Pretzels: All the flavors of eggnog covered over a crunchy salty pretzel rod. There's nothing like the sweet and salty flavor of a decorated pretzel, take that to the next level and transform your favorite holiday drink with creamy white chocolate, nutmeg and rum, and you've got yourself the perfect holiday party treat.
How to add EXTRA flavor to your Eggnog Christmas Pretzels
DOUBLE DIP! One eggnog coating is enough to add flavor to the pretzel. TWO coatings really intensify the flavors.

HOW TO DOUBLE DIP: Add the first eggnog coating, let it dry until the coating is hard. Add another coating, while the candy is still wet, add sprinkles.
How Early Can I Decorate the Pretzels?
How to Make Eggnog Christmas Pretzels
Pour white vanilla wafers (Ghirardelli) into a microwave safe bowl.
Heat 1 minute on high and stir. Heat an additional 30 seconds at 60%, stir. Stir until no lumps are present.
Stir in the rum flavor and ground nutmeg.
Spoon melted candy over pretzel rod.
IF ADDING SECOND COATING— DO THIS STEP— IF ONLY ADDING ONE COAT SKIP THIS STEP:

Place on a cookie sheet lined with parchment paper and in the refrigerator to harden (about 10 minutes).

Add second coat, while melted candy is still wet add the sprinkles.
Place back on the prepared cookie sheet to harden.

NOTE: YOU CAN ALSO USE RED OR GREEN CANDY MELTS.
MORE EGGNOG RECIPES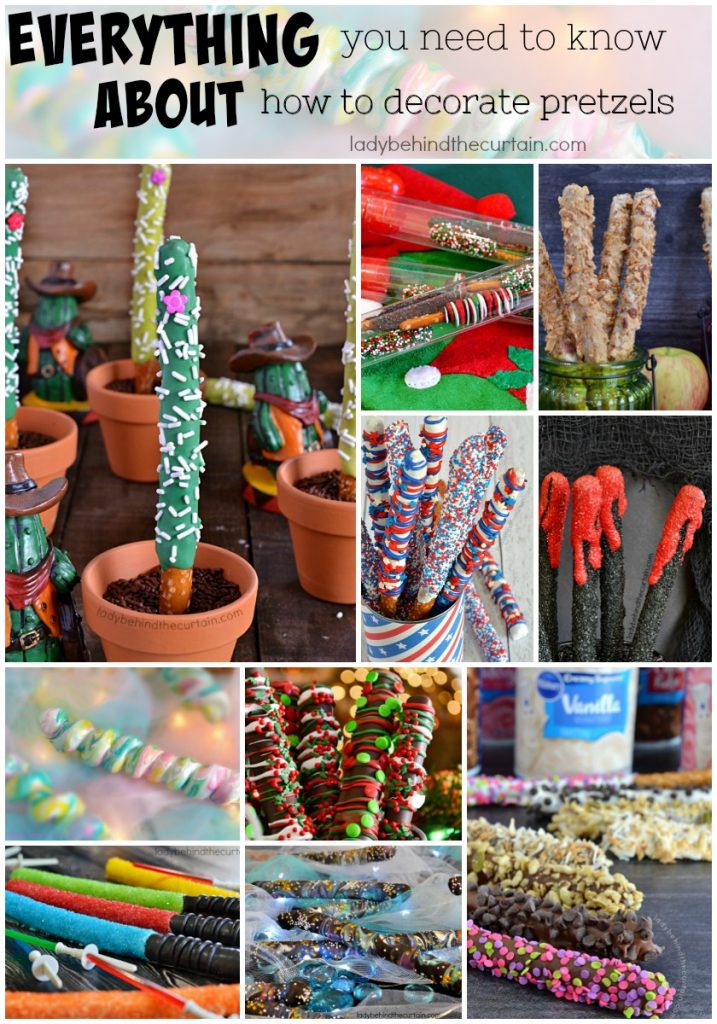 MORE HOLIDAY DECORATED PRETZEL IDEAS
NEVER MISS A POST