Pumpkin Cookies | A nice moist cookie almost like a bread texture with a wonderful caramel frosting.  The perfect way to celebrate fall.  I love making big batches of these cookies and taking them to church socials and bake sales.  They're so moist you don't have to worry about them drying out.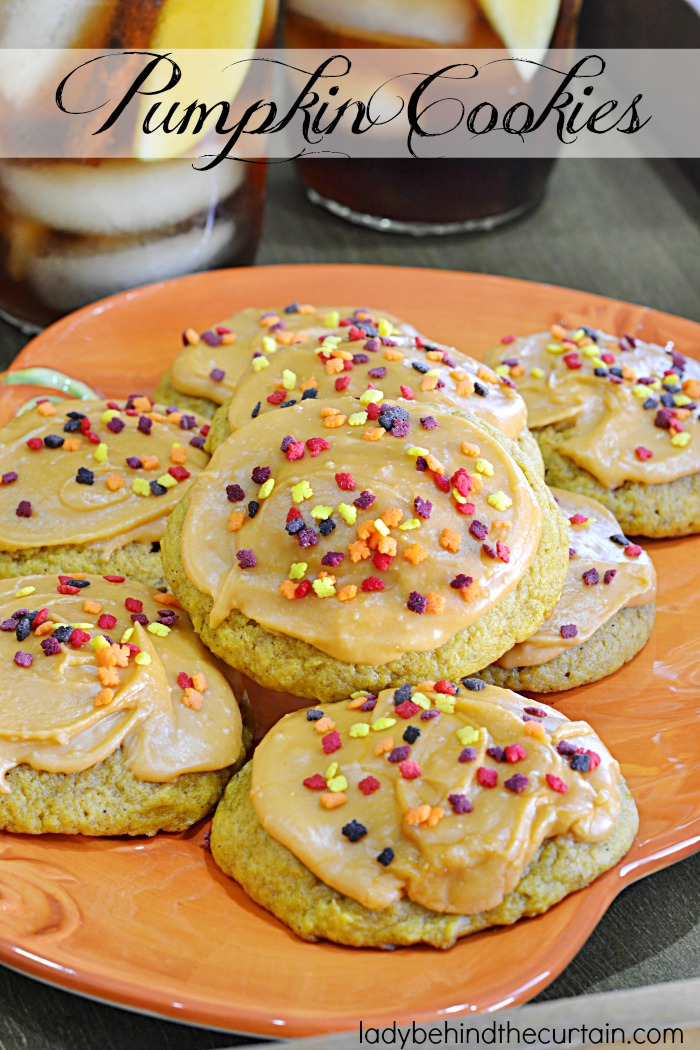 Make some hot tea, sit around the fire pit and enjoy these light and tasty cookies.  You will toss out your other pumpkin cookie recipes once you try this one.  They are also the perfect cookie to make whoopie pies.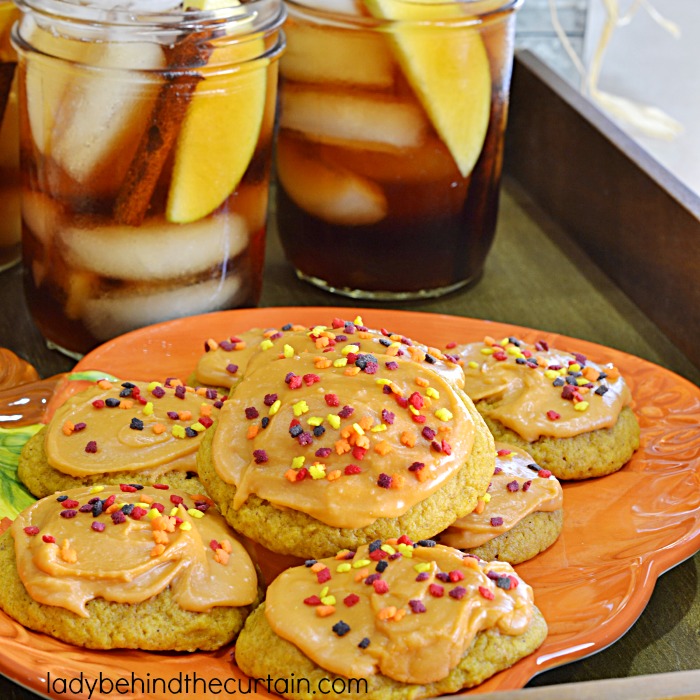 MORE COOKIE RECIPES

EGGNOG COOKIES 2. PECAN CRESCENT COOKIES  3. OATMEAL TRASH COOKIES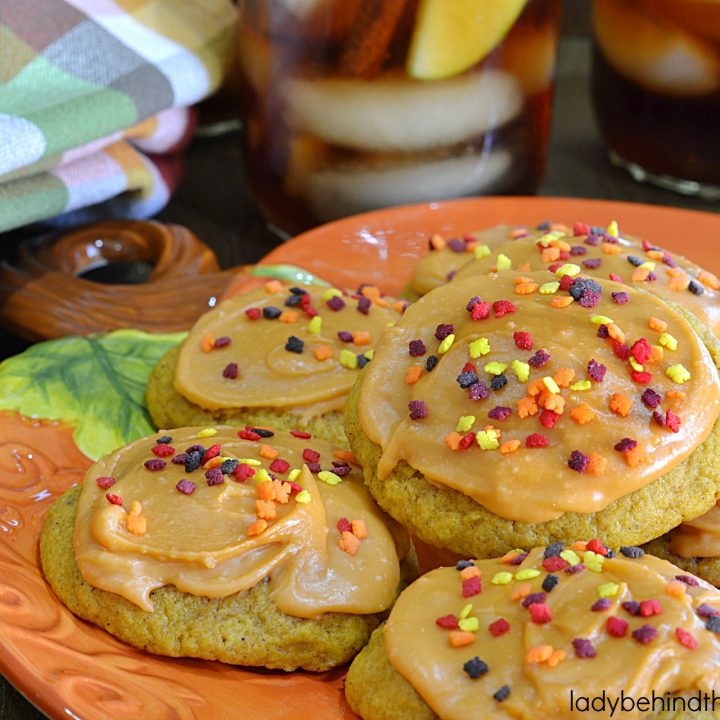 Pumpkin Cookies
Yield:
18 cookies using a 1 1/2 ounce cookie scoop
Ingredients
For the Cookies:
1/2 cup unsalted butter
1/2 cup granulated sugar
1 cup pumpkin puree
1 large egg
1/2 teaspoon vanilla extract
1 cup all-purpose flour
1/2 teaspoon baking soda
1/2 teaspoon baking powder
1/4 teaspoon salt
1/2 teaspoon cinnamon
For the Frosting:
3 tablespoons unsalted butter
1/4 cup milk
1/2 cup light brown sugar, packed
1 1/2 cups confectioners' sugar
1/2 teaspoon vanilla
orange food coloring (optional)
fall sprinkles (optional)
Instructions
For the Cookies:
Preheat oven to 350 degrees.
Line 2 cookie sheets with parchment paper.
Cream butter and sugar.
Add pumpkin, egg and vanilla.
In a separate bowl combine the flour, baking soda, baking powder, salt, and cinnamon.
Add dry to wet ingredients.
Mix until combined.
Place a rounded ice cream scoop of cookie dough on prepared cookie sheets.
Bake 15 to 17 minutes.
Slide parchment paper off cookie sheet onto counter top to cool completely.
While cookies are cooling make frosting.
For the Frosting:
Combine butter, milk, and brown sugar in a large saucepan.
Boil for 2 minutes.
Take off heat and cool.
DO NOT add confectioners' sugar until mixture has cooled completely.
Frost and serve.
OPTION: Add fall sprinkles