Add any leftover treats you have in the pantry to make these Oatmeal Trash Cookies!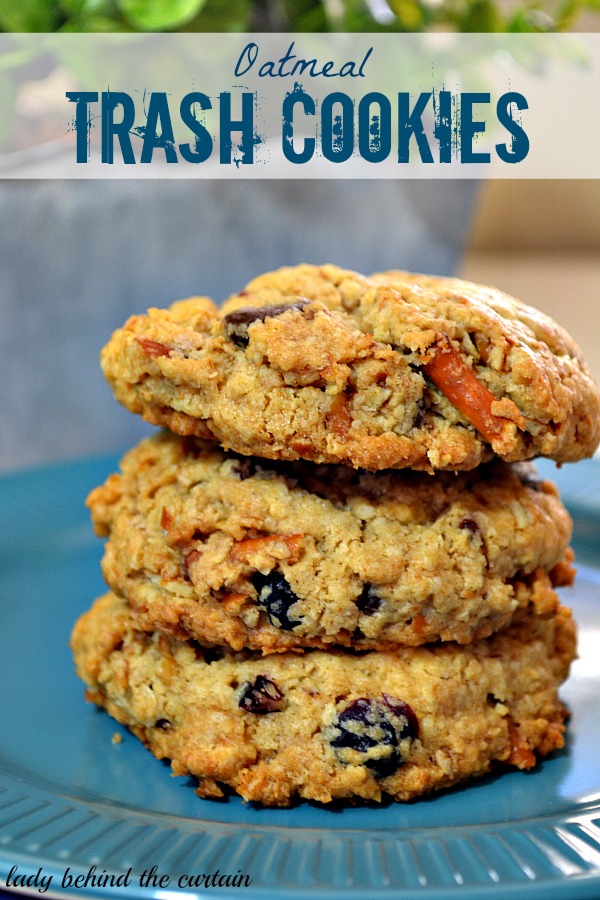 I named these cookies, oatmeal trash cookies because I used up the my leftover chips, nuts, toffee bits and dried cranberries.  Don't know what to do with that last 1/2 cup?
MAKE COOKIES!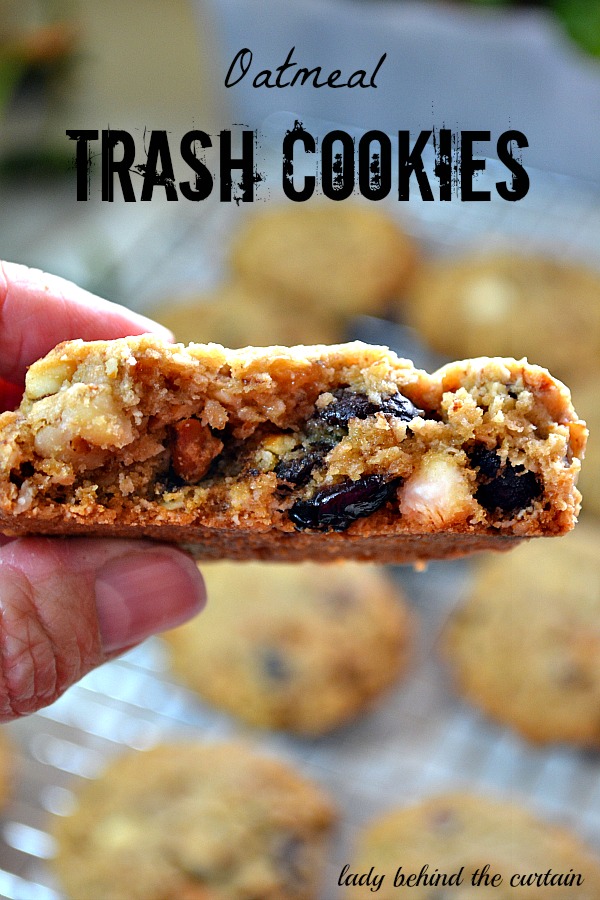 These oatmeal trash cookies are moist and full of flavor.  I love sweet and salty together and that's what these cookies deliver.
Create your own Recipe Box and save your favorite Lady Behind The Curtain recipes.  Make a Meal Plan with your favorite recipes and ZipList will automatically add the ingredients to a Shopping List.
Oatmeal Trash Cookies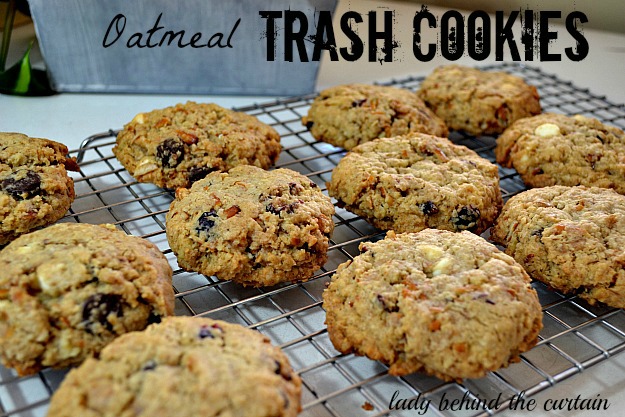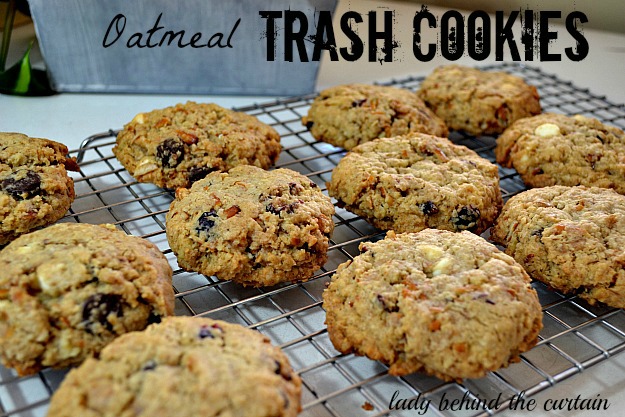 Ingredients
1-1/4

cups butter, softened

3/4

cup light brown sugar, packed

1/2

cup granulated sugar

1

egg

1

teaspoons vanilla

1-1/2

cups all-purpose flour

1

teaspoon baking soda

1

teaspoon salt

3

cups oats

1

cup pretzel sticks, crushed

1/2

cup white chocolate chips

1/2

cup dark chocolate chips

1/2

cup toffee bits

1/2

cup dried cranberries

1/2

cup walnuts, chopped
Instructions
Preheat oven to 350 degrees.
In a mixer combine the butter, brown sugar, sugar, egg and vanilla.
Mix until fluffy.
In another bowl combine the flour baking soda and salt.
Add to the butter mixer, mix until well combined.
Add oats, pretzels, white chocolate chips, dark chocolate chips, toffee bits, dried cranberries and walnuts.
Mix until well combined.
Using a ice cream scoop place 6 cookies per cookie sheet and bake 15 minutes.
Cool on wire rack.