Slow Cooker Spicy Meatball Sliders
Slow Cooker Spicy Meatball Sliders | These spicy meatball sliders are sure to please your hungry game watchers.  Make the meatballs ahead of time and freeze (in sauce) for a great last minute sandwich.  Being able to keep the meatballs warm in a slow cooker is awesome!  Just set the slow cooker on low!  Another freezer method would be to make the meatballs and freeze them raw. Thaw and bake as directed. They taste even better the next day!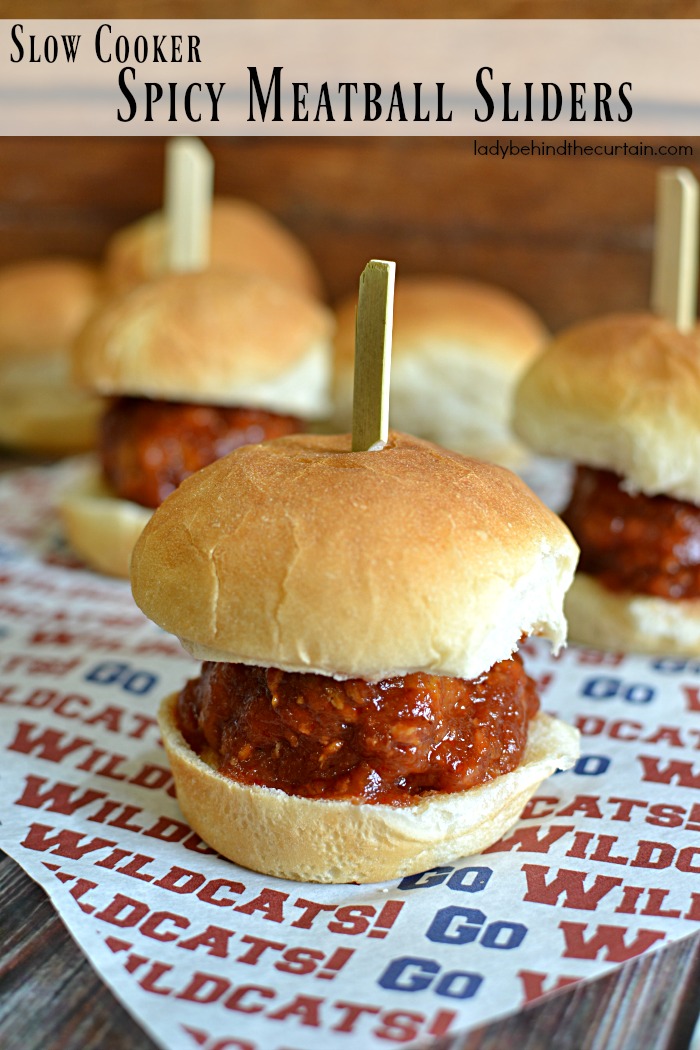 Roll the meat mixture into 1-inch balls and bake.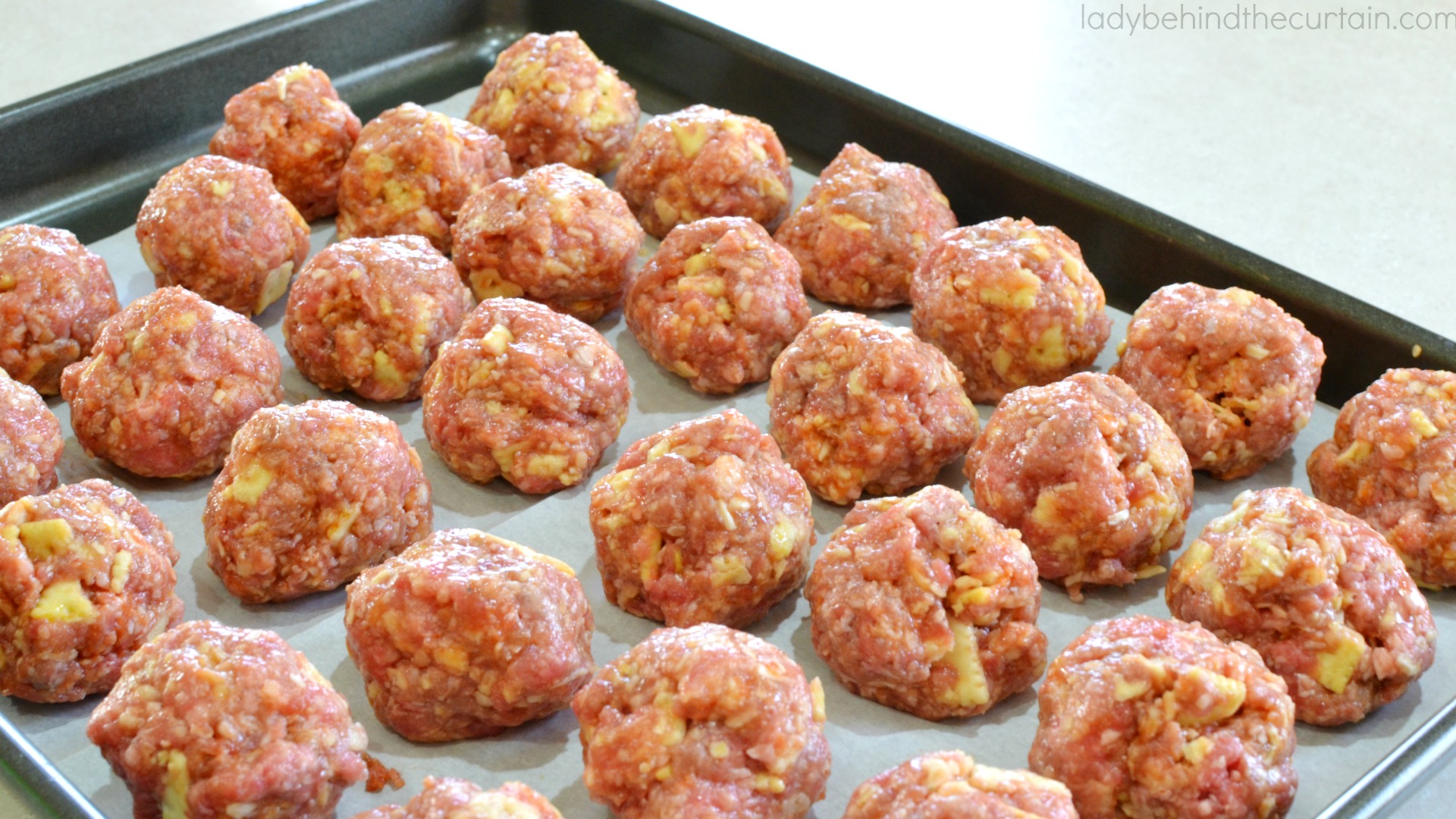 Place baked meatballs in sauce to simmer.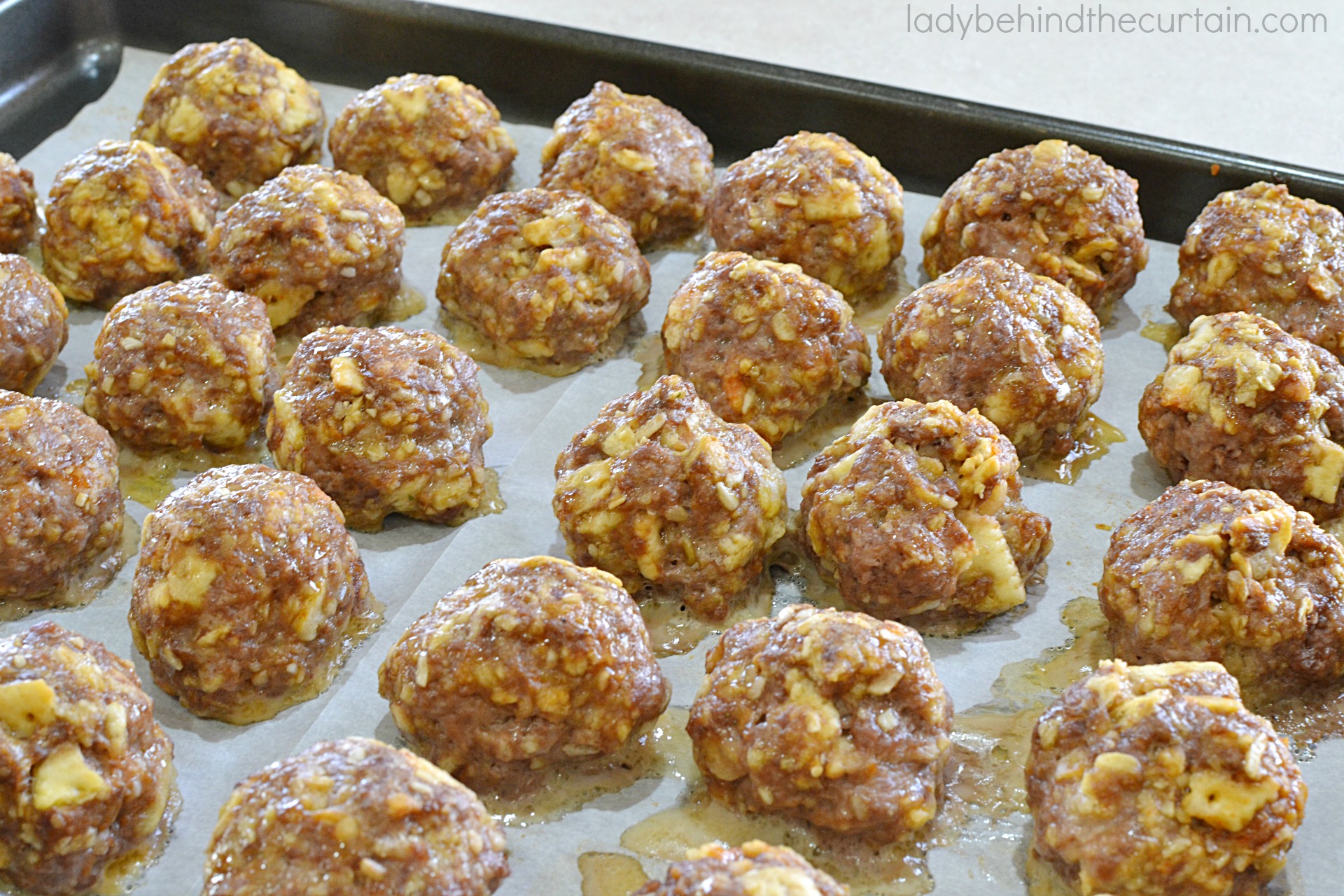 Simmer in yummy sweet spicy sauce.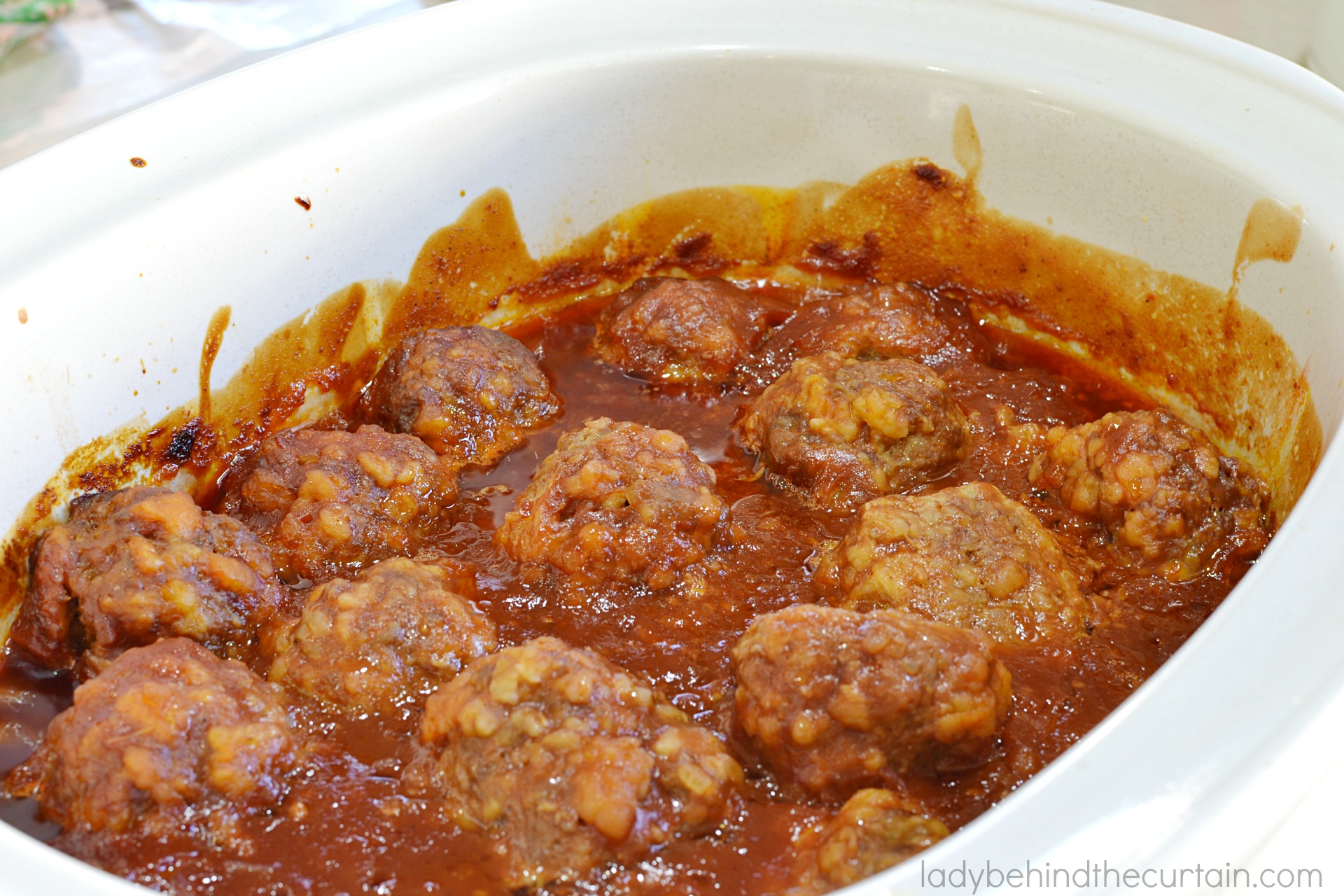 You either purchase slider buns or make your own!  SLIDER BUNS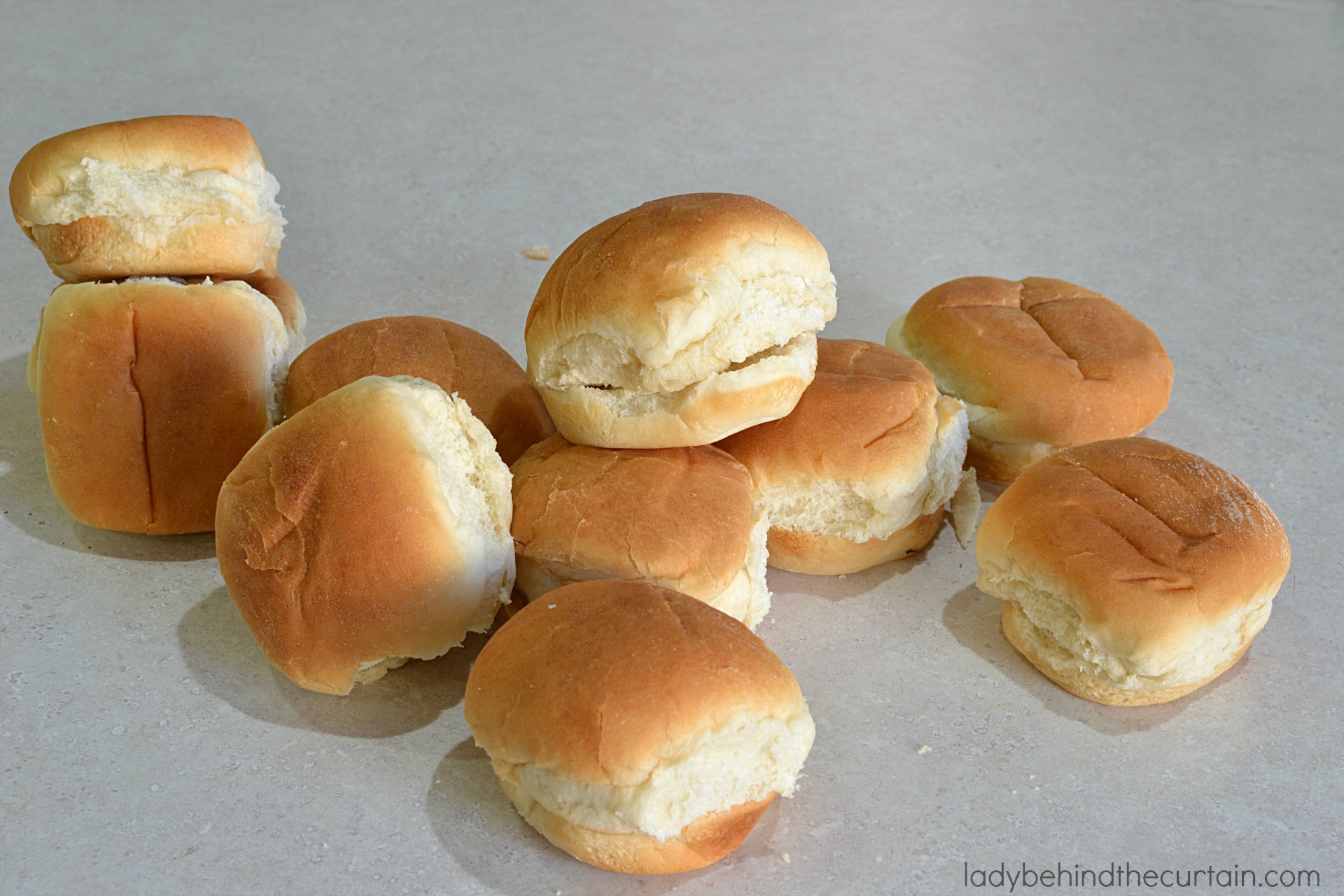 MORE GREAT GAME DAY RECIPES
SONORAN HOT DOG  2. PHILLY CHEESE BURGER  3. PEANUT BUTTER CHOCOLATE TWIST CUPCAKES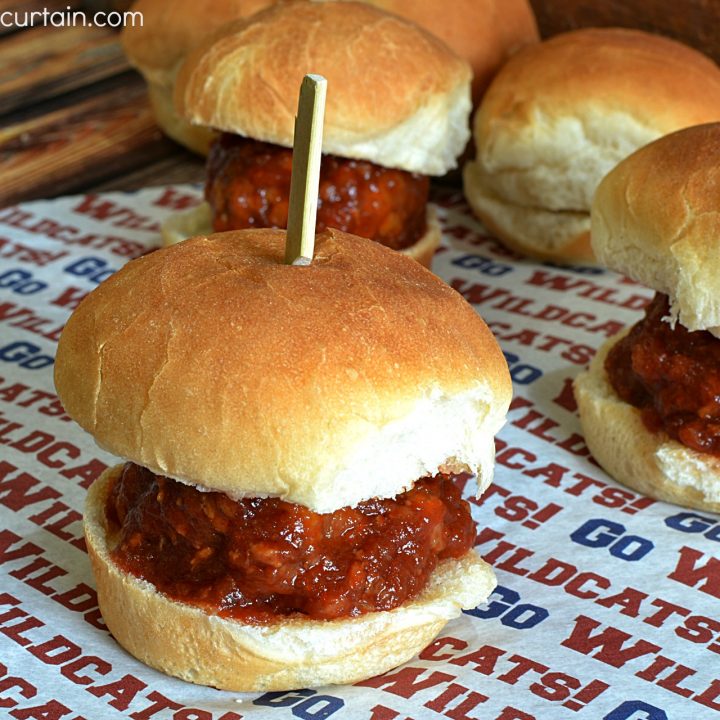 Slow Cooker Spicy Meatball Sliders
Yield:
Makes 30 to 35 Meatballs
Ingredients
For the Meatballs:
2 pounds ground beef
4 eggs, beaten
2 cups crushed crackers
2 tablespoons Sriracha hot chili sauce
1/2 tablespoon garlic salt
1 teaspoon salt
4 tablespoons instant minced onions
For the Sweet and Spicy Sauce:
1-1/2 cups ketchup
1 cup water
1/2 cup apple cider vinegar
2/3 cup light brown sugar packed
1 tablespoon instant minced onion
6 tablespoons and 2 teaspoons Worcestershire sauce
2 teaspoons salt
3 tablespoons Sriracha chili sauce
Instructions
For the Meatballs:
Preheat oven to 325°.
Mix above ingredients together and shape into medium size balls.
Place on a cookie sheet.
Bake 30 minutes and place cooked meatballs into slow cooker.
For the Sweet and Spicy Sauce:
Mix together and pour into slow cooker over baked meatballs.
Simmer on low setting for 2 hours.