Pecan Crescent Cookies. A light buttery shortbread cookie with chopped pecan and rolled on powdered sugar. One of my families favorite holiday cookies. Nothing fancy just buttery goodness. This recipe is very easy for beginners bakers to make. Scroll down to see how you can preserve these Pecan Crescent Cookies for weeks.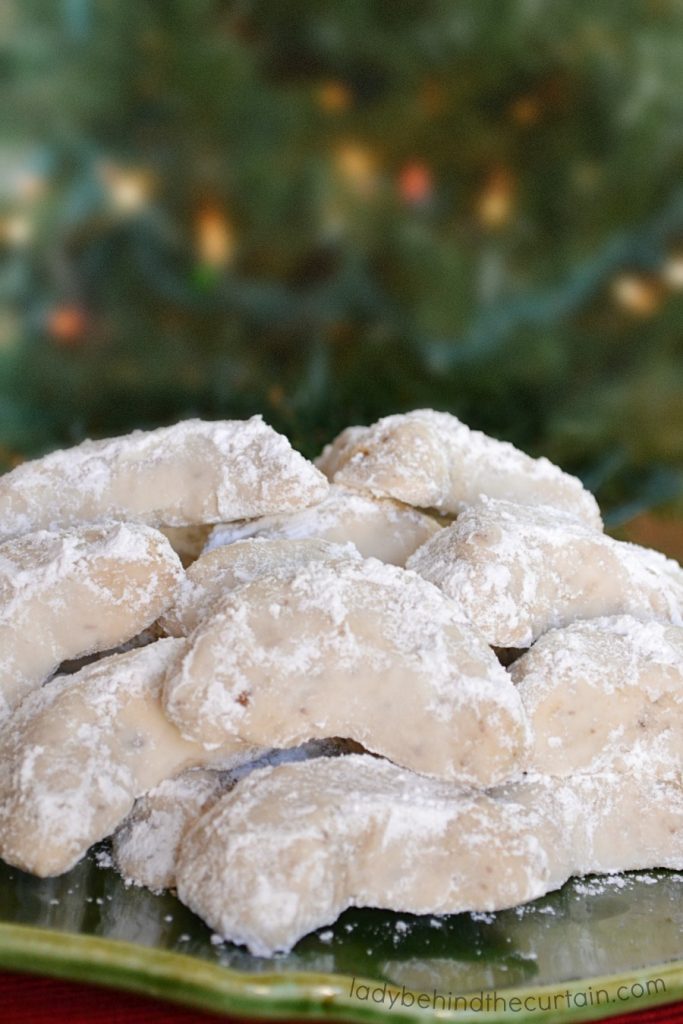 More Crescent Cookie Recipes
TWO Reasons For Dry Cookie Dough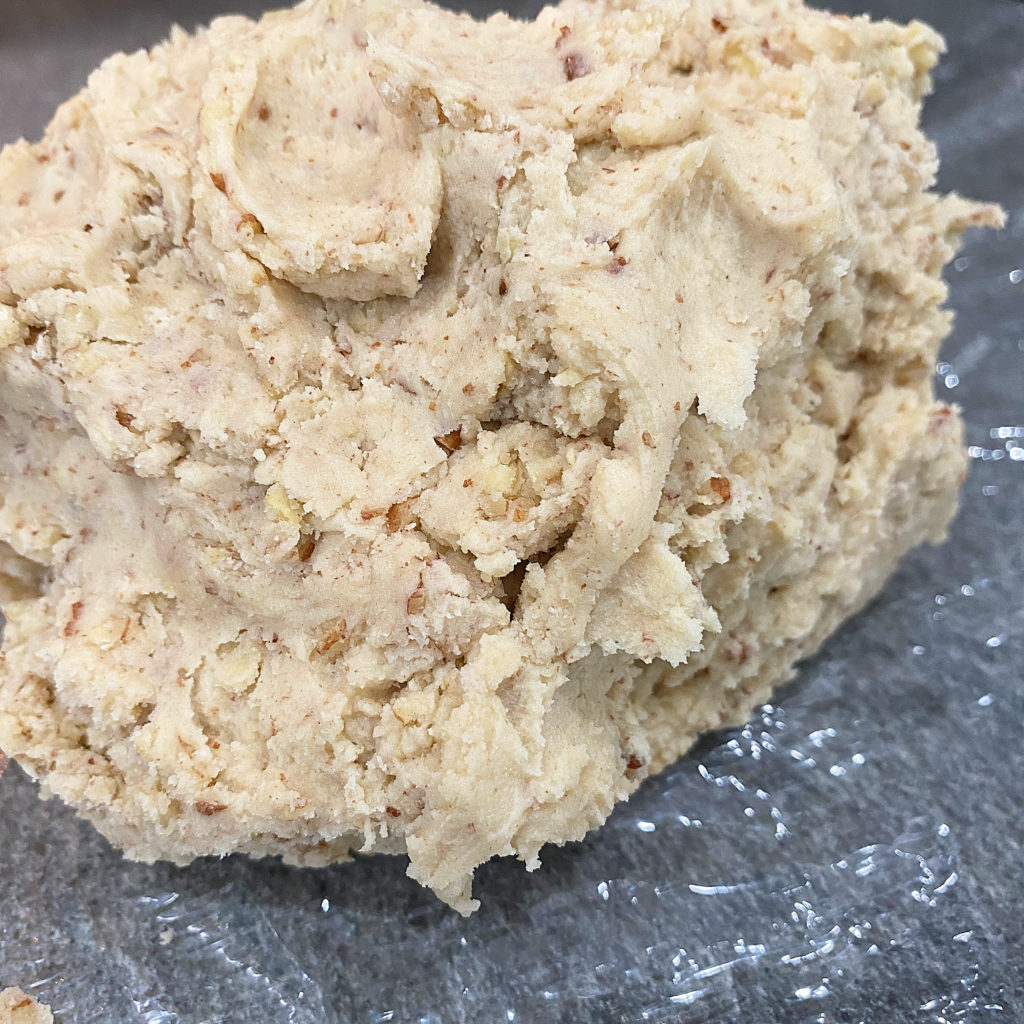 How to make Pecan Crescent Cookies
Mix butter until creamy, add the flour, nuts, ½ cup sugar, salt and extracts.
Mix until well combined.
Refrigerate covered 30 minutes..
Roll into 1 inch balls.
Shape the logs into crescents.
Refrigerate an additional 2 hours.
Preheat oven to 350°
Bake 15 minutes.
When cool enough to handle roll hot cookies in the remaining 2 cups powdered sugar.
Cool on wire rack.
Why Do I Need To Refrigerate The Cookies For 2 Hours?
BAKING WITH CHILLED DOUGH: This will prevent the cookies from spreading too much, which is why chilling the dough is a crucial step. The colder and more solid the fat is, the less the cookie will spread.
Variations of these Pecan Crescent Cookies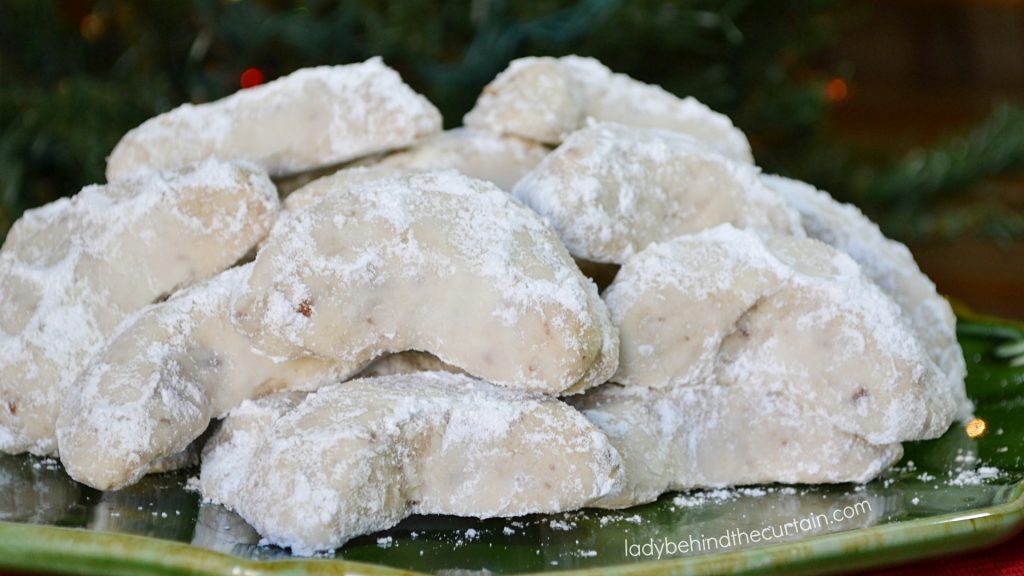 Create a shortbread cookie by omitting the pecans
Don't like pecans? Use your favorite nut instead
Take out some of the flour and replace it with unsweetened cocoa
For a little crunch and caramel flavor add toffee bites
Add a brown butter glaze
To warm up the flavor add a sprinkle or two of pumpkin spice
Can I Freeze Pecan Crescent Cookies?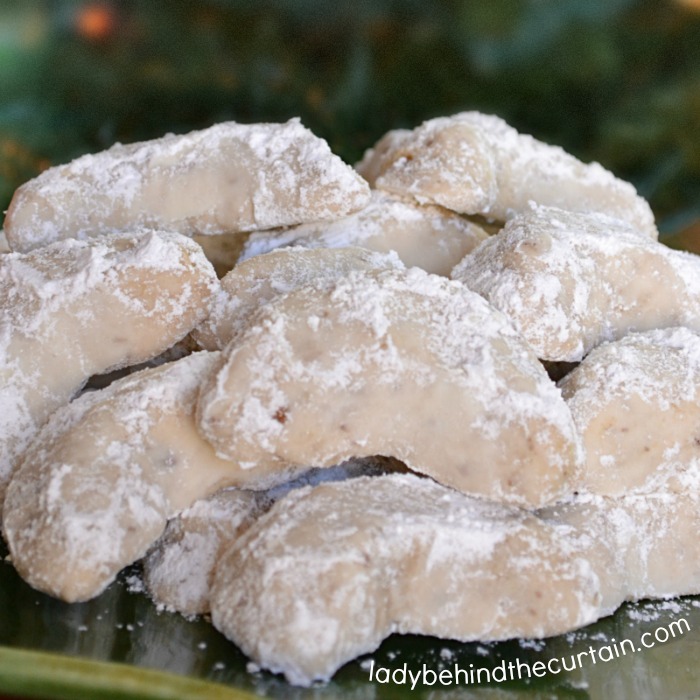 Holiday Christmas Cookie Tray
NEVER MISS A POST