Roasted Red Pepper Mango Sauce
This wonderful Roasted Red Pepper Mango Sauce is sweet with a little kick from  the crushed red peppers.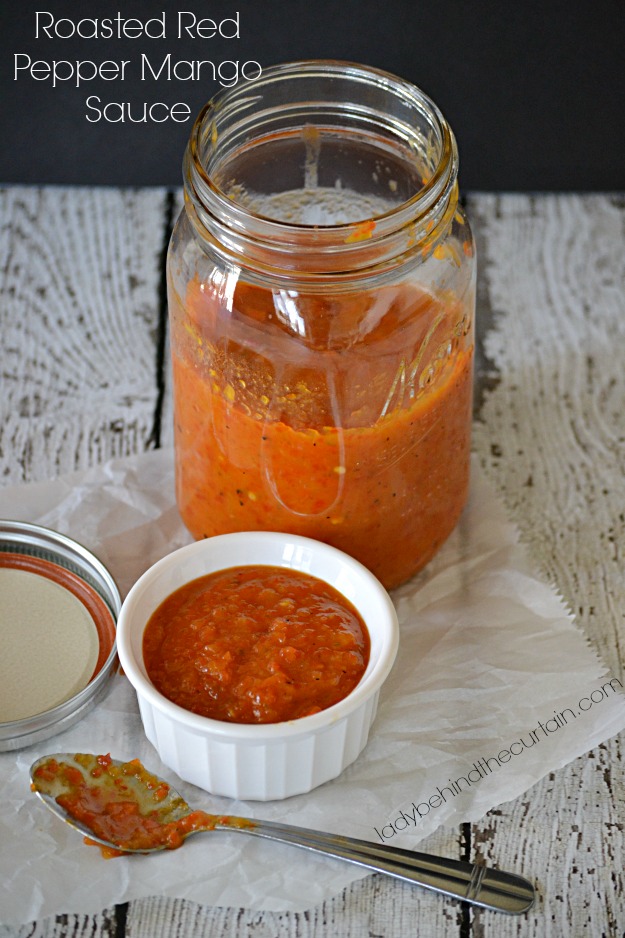 The sweet mango and the smokey red peppers compliment each other to make a delicious sauce.  This Roasted Red Pepper Mango Sauce would serve as the perfect base for a salsa.  Just add cilantro and lime.  Serve with chips or serve as is on chicken or fish.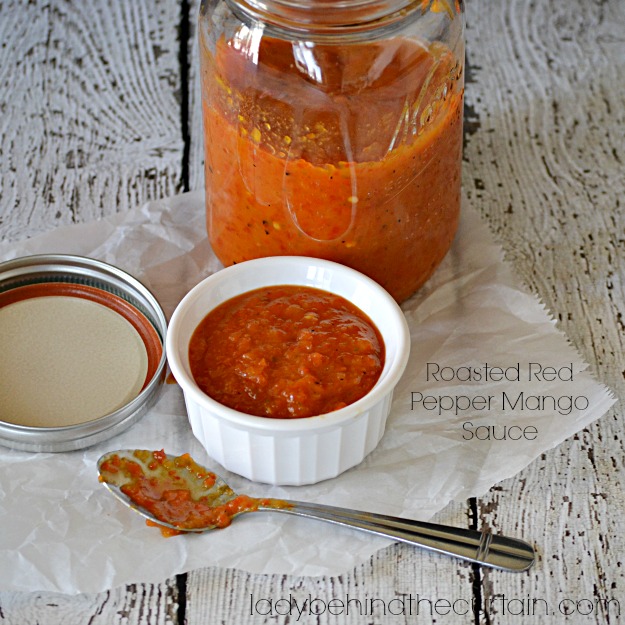 I love these Mangoes.  I always have a jar in the refrigerator.  It's perfect to make sweet salsa's or smoothies.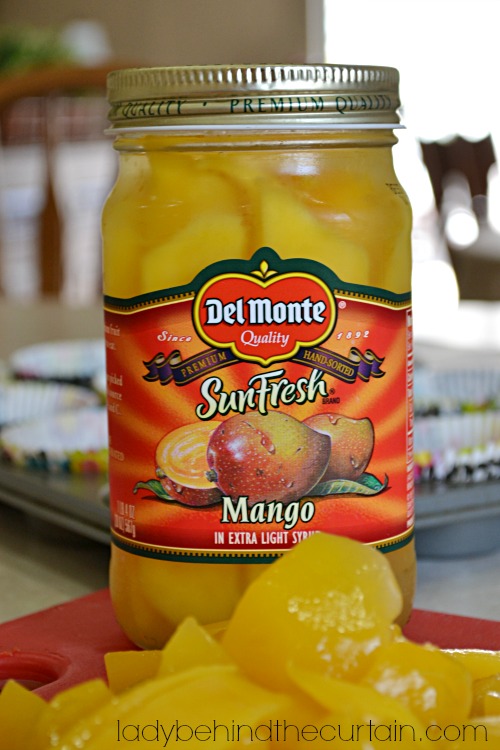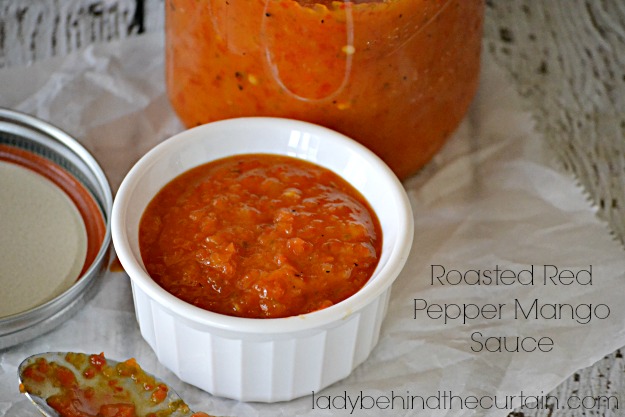 Create your own Recipe Box and save your favorite Lady Behind The Curtain recipes.  Make a Meal Plan with your favorite recipes and ZipList will automatically add the ingredients to a Shopping List.