Roasted Red Pepper Mango Sauce
This wonderful Roasted Red Pepper Mango Sauce is sweet with a little kick from  the crushed red peppers.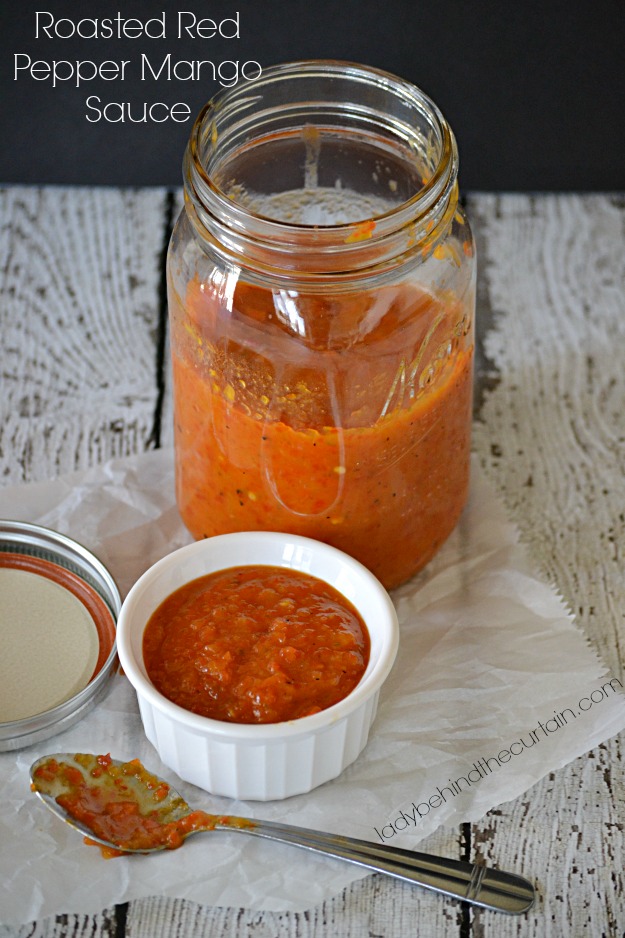 The sweet mango and the smokey red peppers compliment each other to make a delicious sauce.  This Roasted Red Pepper Mango Sauce would serve as the perfect base for a salsa.  Just add cilantro and lime.  Serve with chips or serve as is on chicken or fish.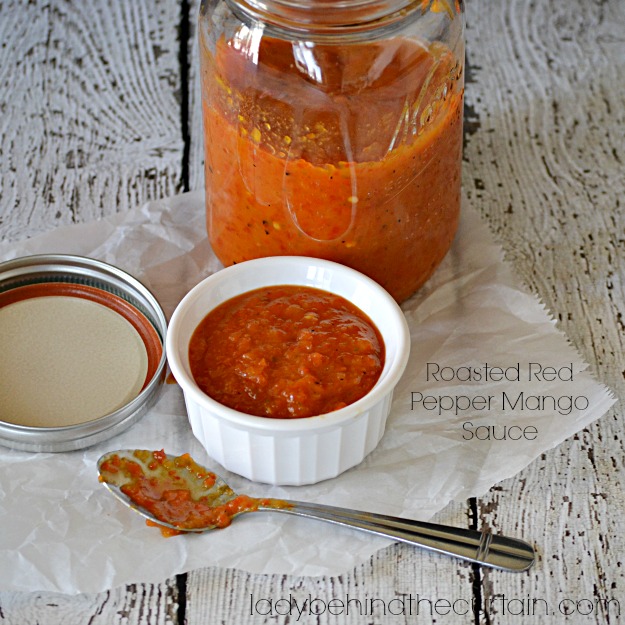 I love these Mangoes.  I always have a jar in the refrigerator.  It's perfect to make sweet salsa's or smoothies.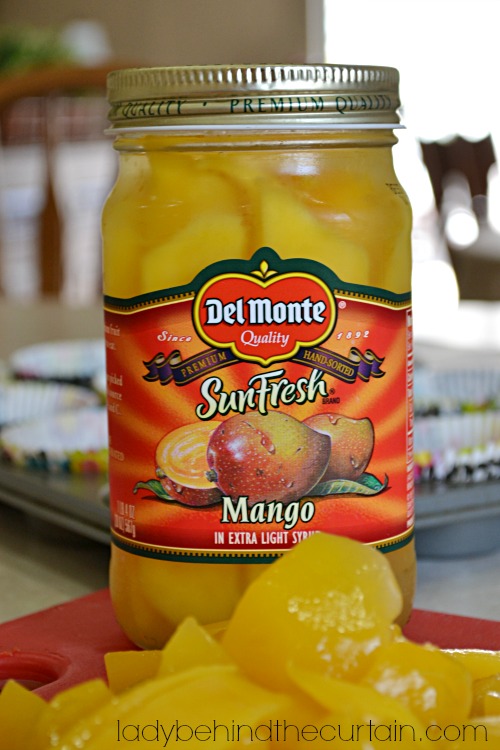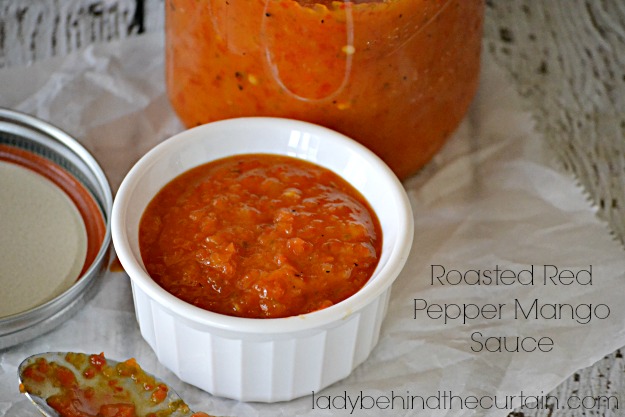 Create your own Recipe Box and save your favorite Lady Behind The Curtain recipes.  Make a Meal Plan with your favorite recipes and ZipList will automatically add the ingredients to a Shopping List.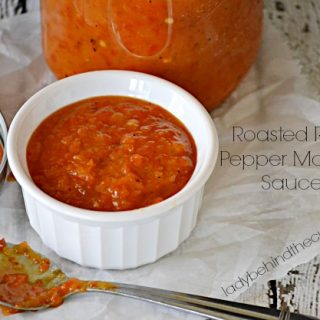 Roasted Red Pepper Mango Sauce
Ingredients
1 (12 ounce) jar roasted red peppers, roughly chopped
1/2 cup chopped onion
2 tablespoons vegetable oil
1 (20 ounce) jar mango, roughly chopped
1/4 cup light brown sugar, packed
1/2 teaspoon crushed red pepper
1 teaspoon salt
3 tablespoons seasoned rice vinegar or apple vinegar
2 tablespoons green onion, roughly chopped
Instructions
In a food processor add the pepper, onion, oil, mango, brown sugar, crushed red pepper, salt, vinegar and green onion.
Pulse until pureed.
Add mixture to a medium saucepan.
Bring to a boil, reduce heat and simmer uncovered 10 minutes.