Fresh Strawberry Ice Cream
Fresh Strawberry Ice Cream is the way to go for a quick and easy dessert.  Not only is it quick and easy but it can also be made days in advance.  Yep, pretty much a hostesses dream dessert.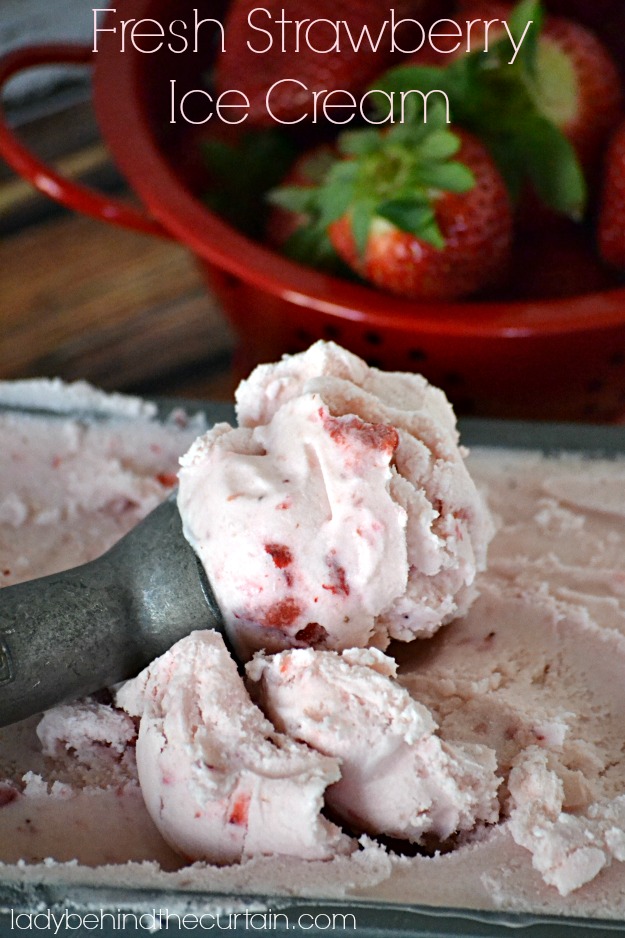 I love how many strawberries are in this ice cream.  My granddaughters love it with a scoop of chocolate ice cream on the side.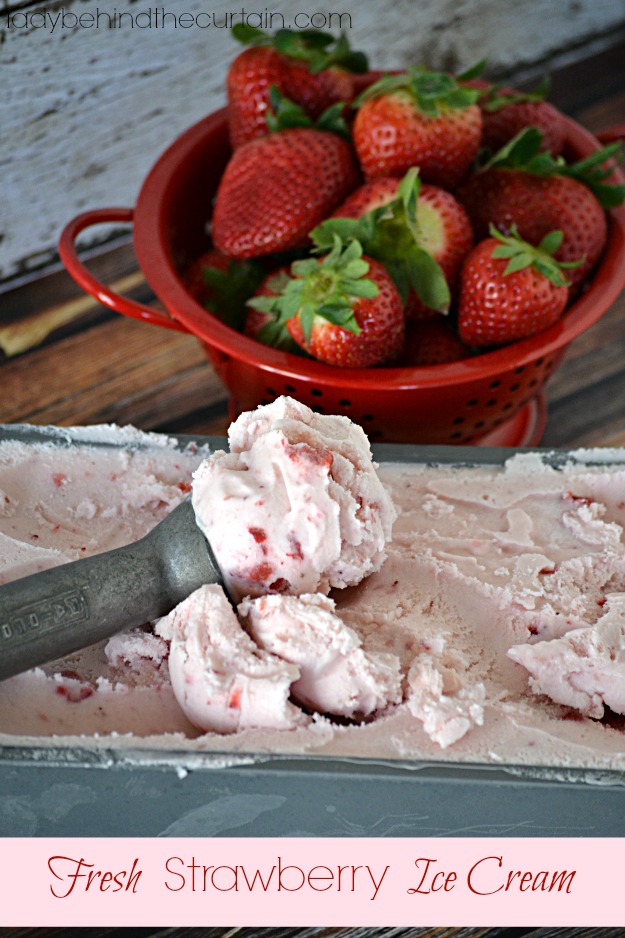 Perfect in a cone, as part of a banana split, a strawberry milkshake or on it's own.  My favorite suggestion would be to add it to my BANANA SPLIT BROWNIE PIE!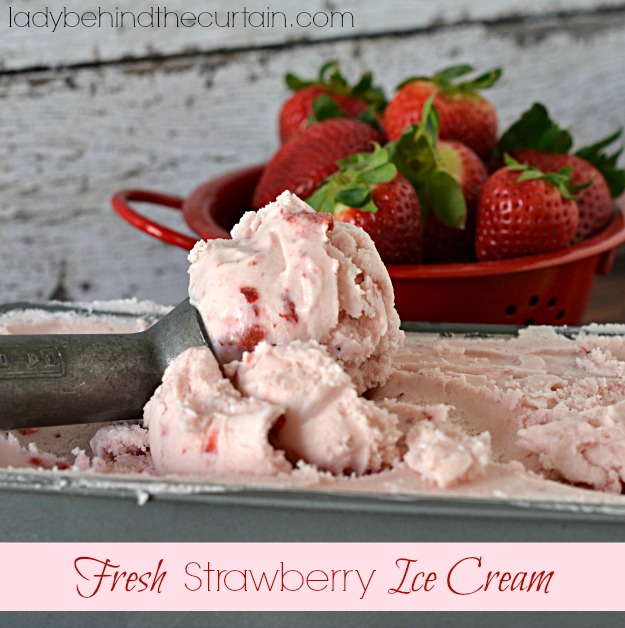 Create your own Recipe Box and save your favorite Lady Behind The Curtain recipes.  Make a Meal Plan with your favorite recipes and ZipList will automatically add the ingredients to a Shopping List.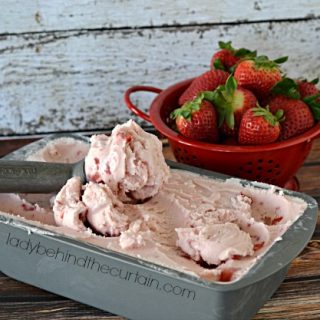 Fresh Strawberry Ice Cream
Ingredients
3 cups fresh strawberries, stemmed and sliced
4 tablespoons water
1 1/2 cups granulated sugar
1 1/2 cups whole milk
2 3/4 cups heavy cream
1 1/2 teaspoons vanilla extract
Instructions
In a medium bowl combine the strawberries, water and sugar.
Stir and allow the strawberries to macerate for 2 hours.
Separate the berries in half leaving as much juice in the bowl as possible.
Mash or puree the berries that were left in the juice.
In a large bowl mix together the milk, heavy cream, mashed strawberries in juice and vanilla.
Turn the machine on; pour the mixture into the freezer bowl, and let mix until thickened, about 20 to 25 minutes.
Five minutes before mixing is completed, add the reserved strawberries and let mix in completely.
The ice cream will be soft, for a firmer ice cream, transfer to an air tight container and freeze an additional 2 hours.
MORE FROZEN TREATS!
1. BLUEBERRY CHEESECAKE ICE CREAM  2. LIGHT BERRY FROZEN YOGURT  3. PISTACHIO PUDDING ICE CREAM  4. BANANA SPLIT CHEESECAKE