Pistachio Pudding Ice Cream
If your family likes pistachio flavored desserts then they are going to love this Pistachio Pudding Ice Cream. It's super easy to put together, deliciously creamy and can be made into different flavors.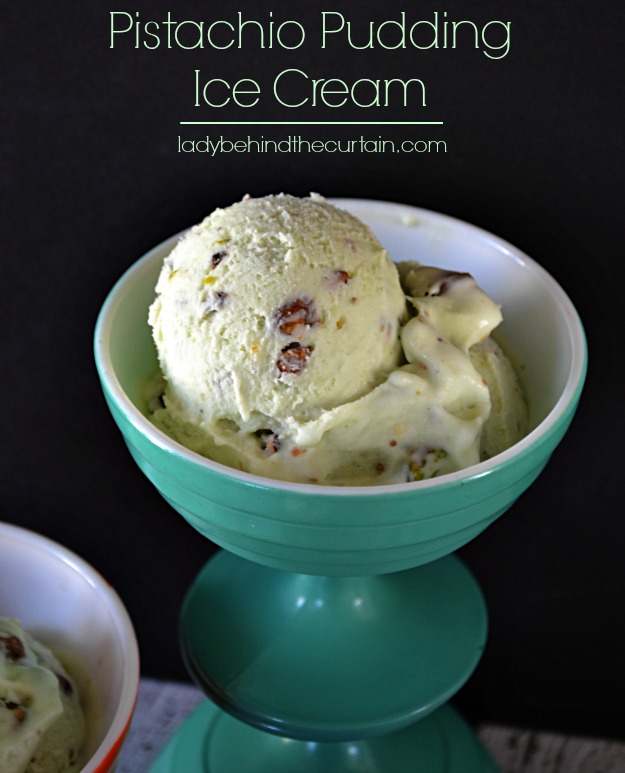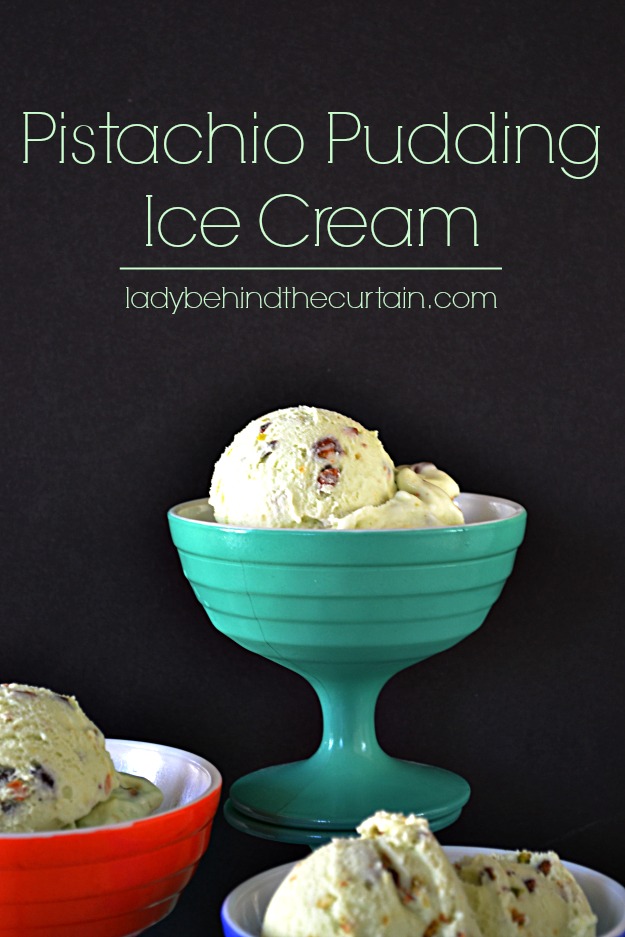 How to Make Pistachio Pudding Ice Cream
INGREDIENTS

1 1/3 cups whole milk
1 1/8 cups granulated sugar
3 cup heavy cream
1 1/2 teaspoon vanilla extract
1 (3 ounce) dry pistachio pudding mix
1 1/2 cups shelled pistachio nuts, roughly chopped

DIRECTIONS

Using a hand mixer combine the milk and sugar until the sugar is dissolved, about 1 to 2 minutes.
Stir in the heavy cream, vanilla and pudding mix until combined.
Turn the machine on; pour pistachio pudding mixture into freezer bowl, and let mix until thickened, about 20 to 25 minutes.
During the last 5 minutes add the pistachios.
The ice cream will be soft, for a firmer consistency transfer the ice cream to an airtight container and place in freezer for about 2 hours.
Soft Serve Ice Cream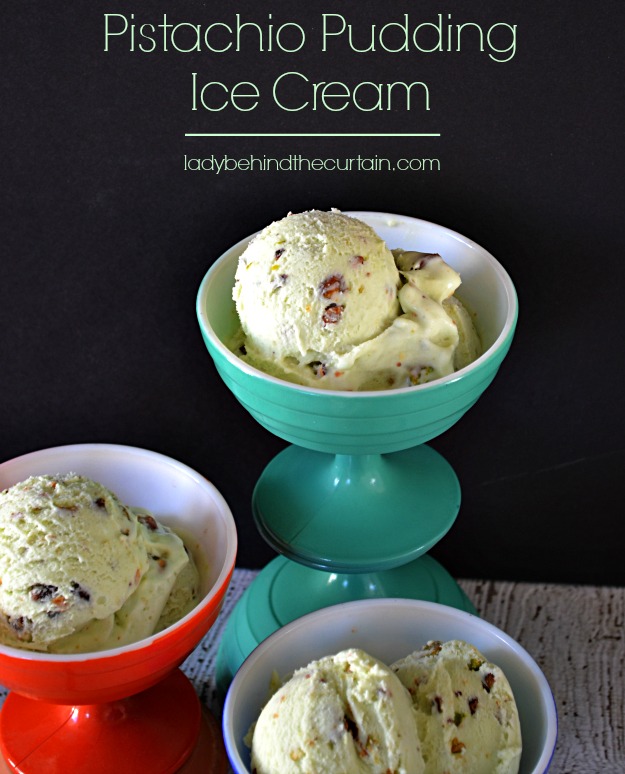 Important Information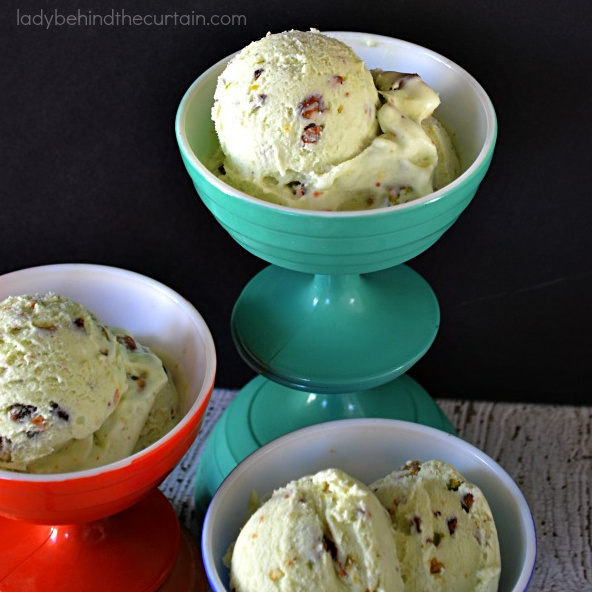 Add Ins
If you want to add any mix-ins to the ice cream that will need to be done during the last few minutes of processing in the ice cream maker.
MIX-INS

PISTACHIO NUTS
MINI CHOCOLATE CHIPS
SLICED ALMONDS
MINI M&M'S
CHOPPED MARASCHINO CHERRIES
CHOPPED PINEAPPLE
COCONUT
Change Up the Flavor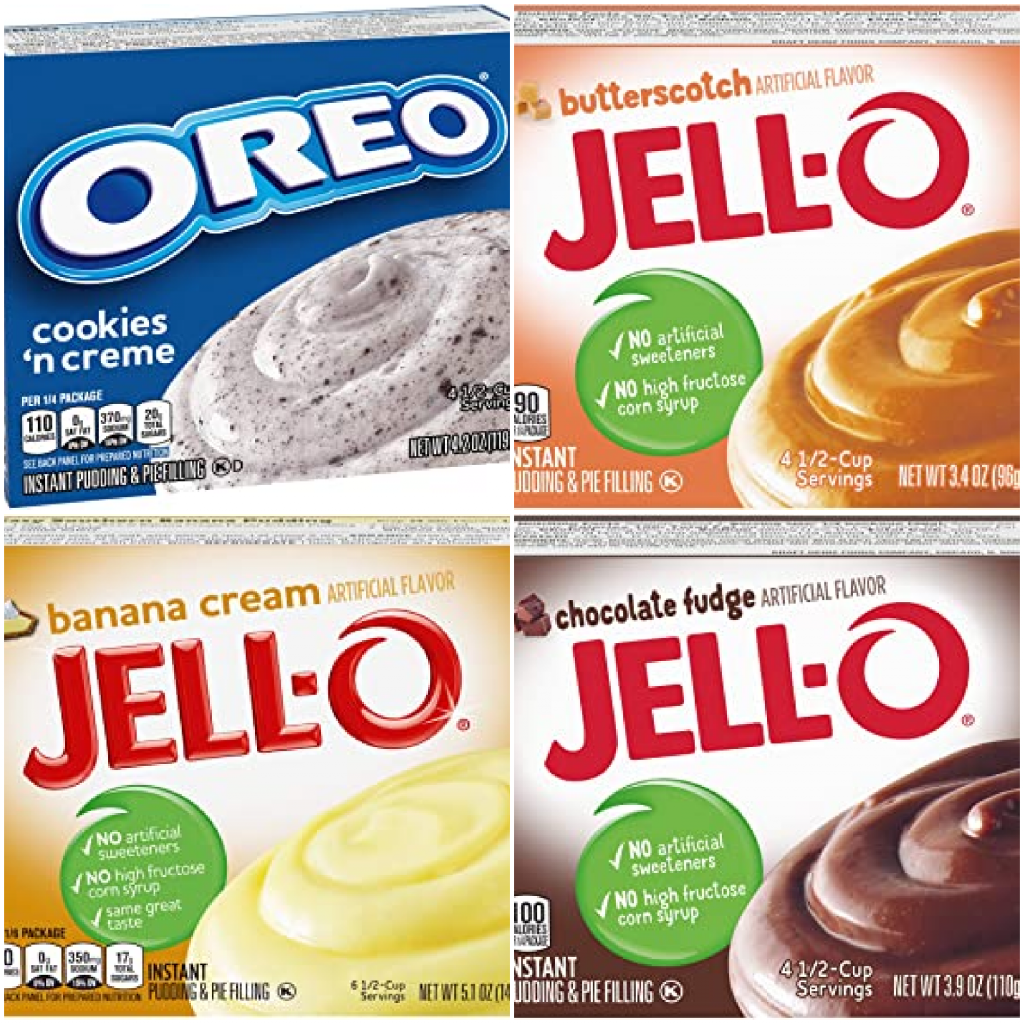 MORE PISTACHIO RECIPES
MORE ICE CREAM RECIPES
NEVER MISS A POST