Pistachio Pudding Ice Cream
If your family likes pistachio flavored desserts then they are going to love this Pistachio Pudding Ice Cream.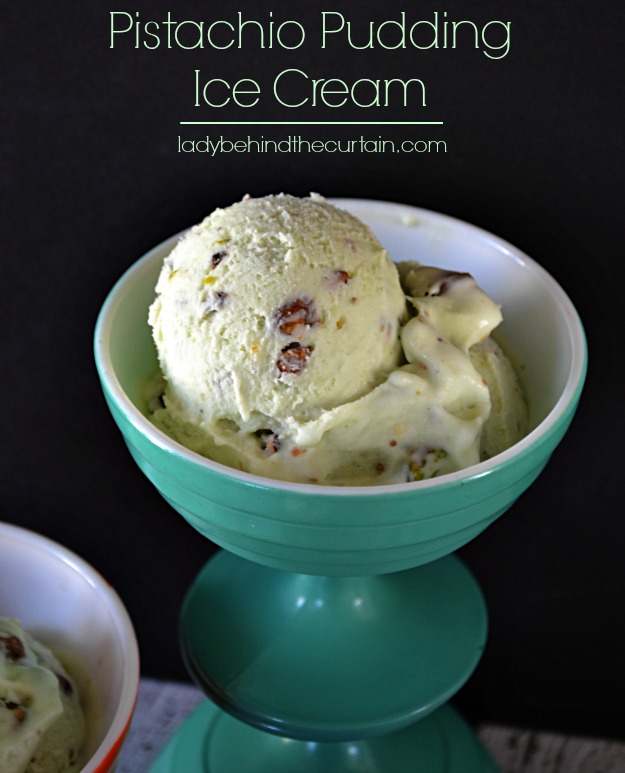 Pistachio ice cream happens to be my favorite ice cream.  I wasn't sure how I was going to achieve a pistachio flavored ice cream short of just adding pistachio nuts to vanilla ice cream.  I started thinking about the different desserts I enjoy that are pistachio flavored and the common ingredient to those desserts was pistachio pudding.  Here is my version of Pistachio Pudding Ice Cream.  Full of pistachios, this Pistachio Pudding Ice Cream is rich, thick and creamy.  A real treat!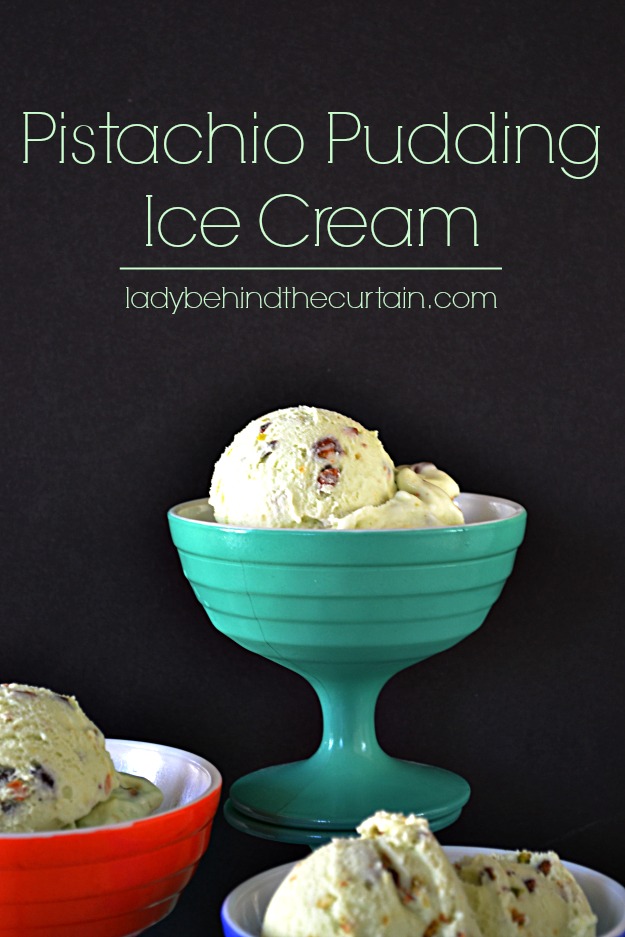 Serve along side a big slice of Vanilla Cake with Chocolate Ganache Frosting.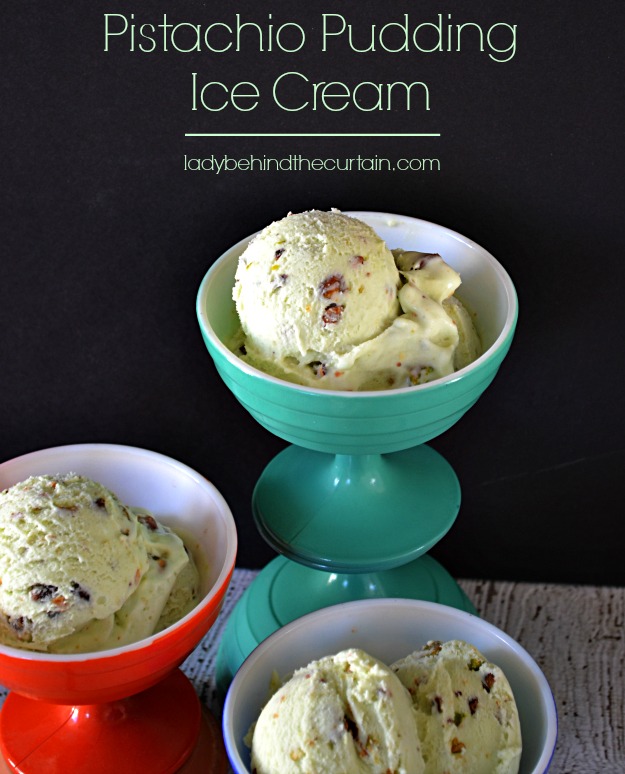 Create your own Recipe Box and save your favorite Lady Behind The Curtain recipes.  Make a Meal Plan with your favorite recipes and ZipList will automatically add the ingredients to a Shopping List.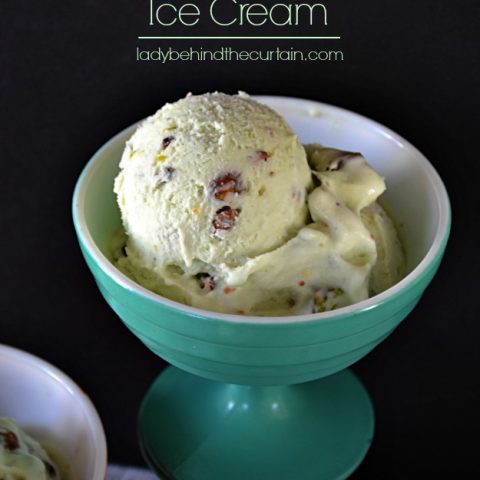 Pistachio Pudding Ice Cream
Ingredients
1 1/3 cups whole milk
1 1/8 cups granulated sugar
3 cups heavy cream
1 1/2 teaspoons vanilla extract
1 (3 ounce) dry pistachio pudding mix
1 1/2 cups shelled pistachios, roughly chopped
Instructions
Using a hand mixer combine the milk and sugar until the sugar is dissolved, about 1 to 2 minutes.
Stir in the heavy cream, vanilla and pudding mix until combined.
Turn the machine on; pour pistachio pudding mixture into freezer bowl, and let mix until thickened, about 20 to 25 minutes.
During the last 5 minutes add the pistachios.
The ice cream will be soft, for a firmer consistency transfer the ice cream to an airtight container and place in freezer for about 2 hours.
MORE PISTACHIO DESSERTS
1. PISTACHIO SALAD MOUSSE PIE  2. PISTACHIO TRIPLE LAYER BARS  3. PISTACHIO SALAD COOKIES  4. MINI PISTACHIO CUPCAKES  5. PISTACHIO CHEESECAKE