Semi Homemade Cookies and Cream Sandwich Cookies
Semi Homemade Cookies and Cream Sandwich Cookies | Add a cheesecake filling between two store bought cookies and what do you get?  A delicious party cookie that your guests will never know started with a store bought cookie!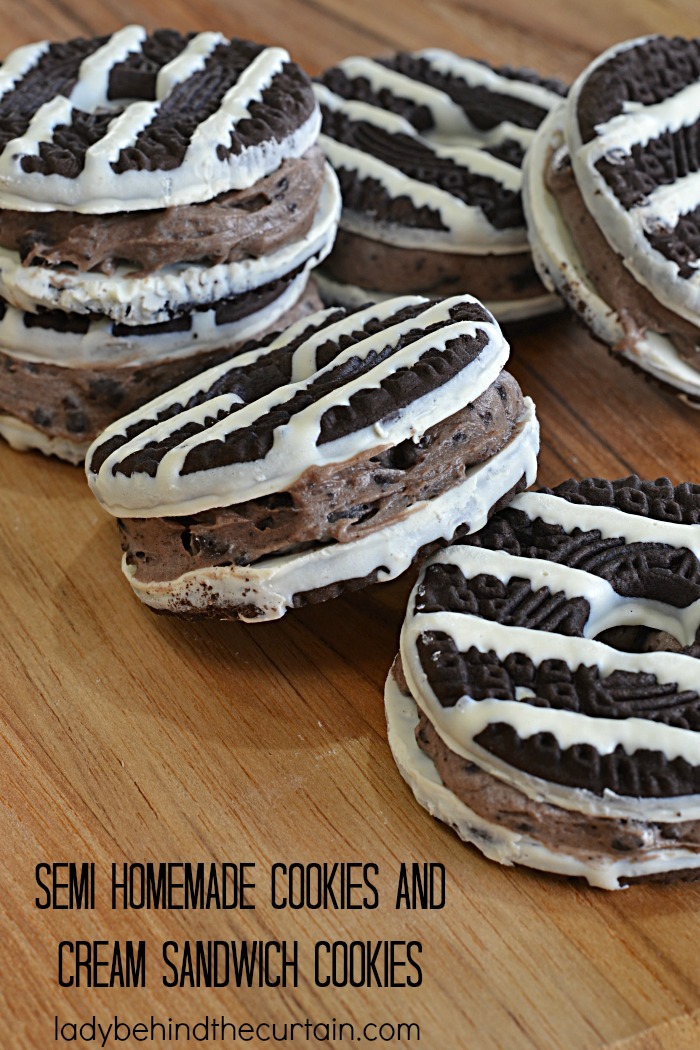 When you're running on a time crunch and you don't have time to make homemade cookies do the next best thing. Transform store bought cookies into show stopping deliciousness!  This super easy recipe only has a handful of ingredients and starts by smashing some of the cookies from the container right into a cheesecake filling.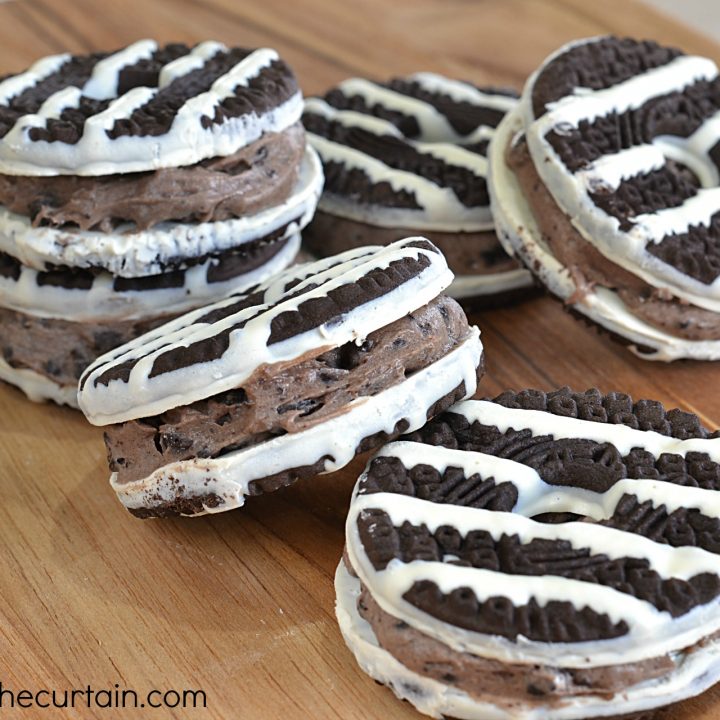 Semi Homemade Cookies and Cream Sandwich Cookies
Yield:
Makes 24 Sandwich Cookies
Ingredients
2 (11.5 ounce) packages of Keebler Fudge Strips Cookies and Creme cookies, divided
1 (8 ounce) cream cheese, softened
1 teaspoon vanilla extract
1 cup confectioners' sugar
Instructions
Remove TWELVE of the cookies; place them in a zip top bag and set aside.
Place half of the remaining cookies strip side down on a cookie sheet lined with parchment paper.
Smash the cookies in the zip top bag (I used the end of my rolling pen) until the cookies are coarse crumbs.
Pour cookie crumbs into a medium mixing bowl; add the cream cheese.
Blend until combined; add the vanilla and sugar.
Continue blending until creamy and combined.
Spoon some of the mixture on each half of the cookies.
Top with remaining cookies.
Store in the refrigerator.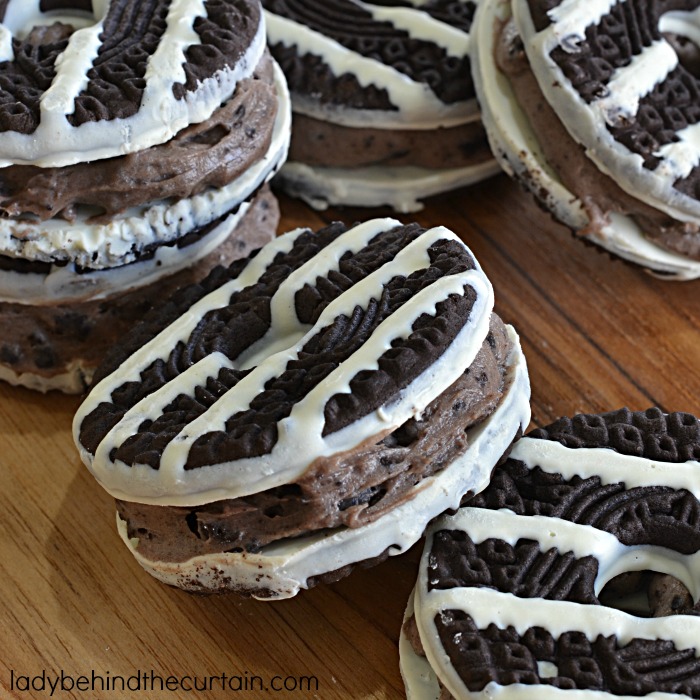 MORE SEMI HOMEMADE COOKIE RECIPES

STRAWBERRY LEMONADE CHEESECAKE SANDWICH COOKIES  2.SEMI HOMEMADE DIPPED SHORTBREAD COOKIES  3. SEMI HOMEMADE SAMOAS COOKIES