Strawberry Lemonade Cheesecake Sandwich Cookies
Strawberry Lemonade Cheesecake Sandwich Cookies | The star of these cookies is the delicious filling.  Both flavors made with store bought ingredients and both equally yummy.  The good news is your guests will never know that the shortbread cookies are store bought.  That's what I call hostess success!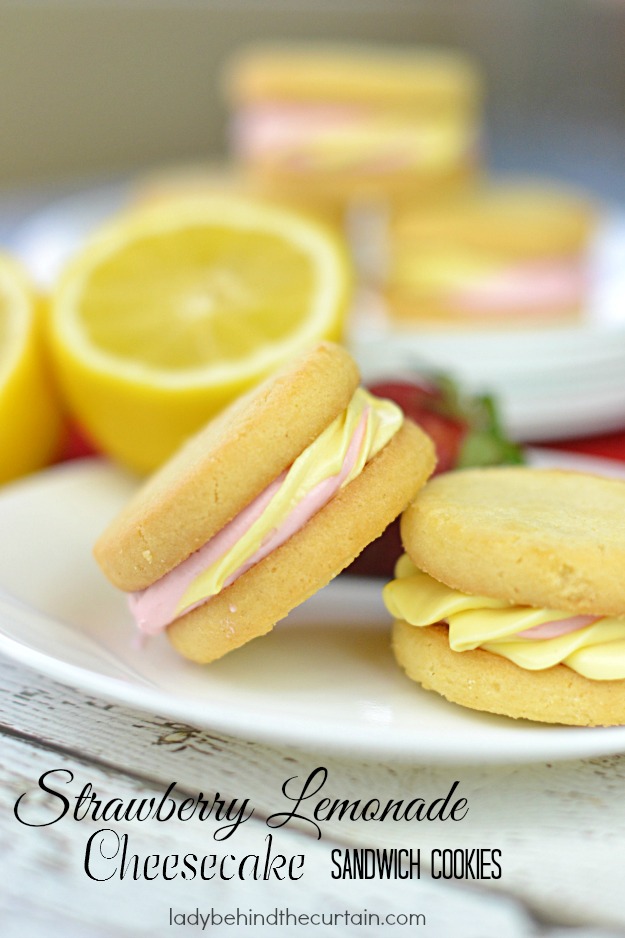 Have a garden party!  While your friends catch up in the warm summer breeze serve the perfect dessert!  Bright and beautiful to look at and even better to eat.
I used a store bought shortbread cookie to make these Strawberry lemonade Cheesecake Sandwich Cookies.  Then one batch of no bake cheesecake filling; divided with strawberry preserves added to half and lemon curd added to the other half and then swirled together on a cookie.  These cookies are a close your eyes and enjoy every bite…kind of cookies…. you know what I mean.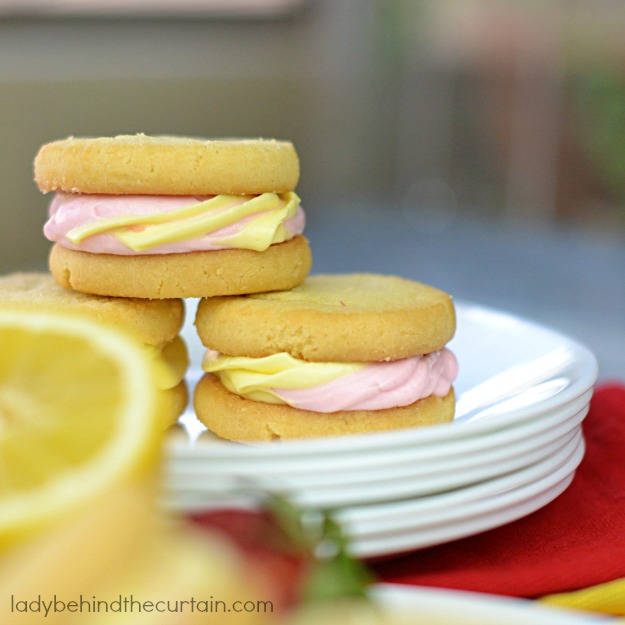 To get the swirl effect.  Add filling to two 6-inch piping bags.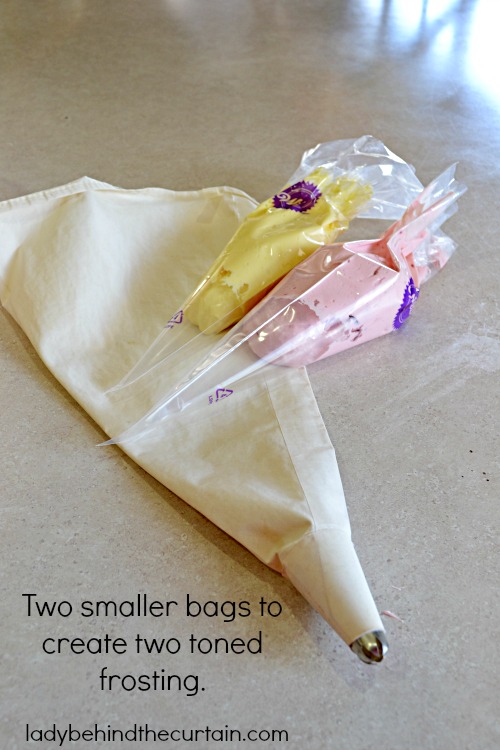 Snip tips and insert into a large piping bag fitted with a large tip.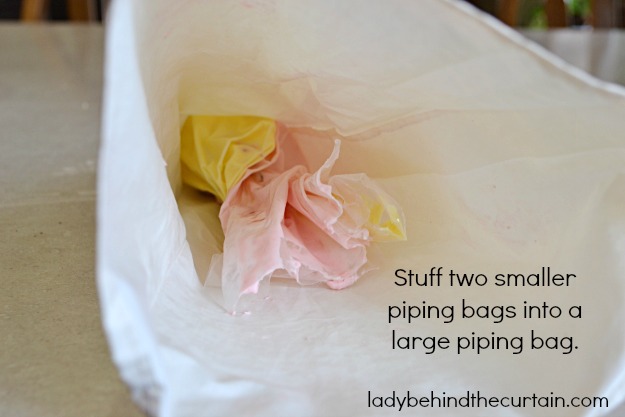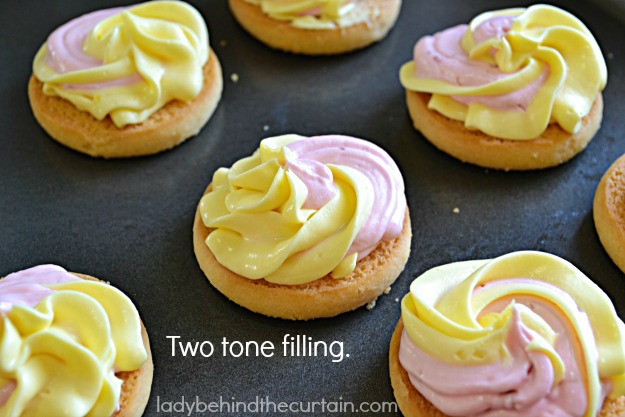 MORE SANDWICH COOKIE RECIPES

1. LEMON PECAN SANDWICH COOKIE BITES  2. PEANUT BUTTER SANDWICH COOKIES  3. CAKE MIX SANDWICH COOKIES