Slow Cooker Barbecue Beef Sandwiches
Slow Cooker Barbecue Beef Sandwiches| These sweet and juicy sandwiches are perfect for a quick and easy weeknight meal.  Hot summer nights call for a cool kitchen and the slow cooker is the way to go.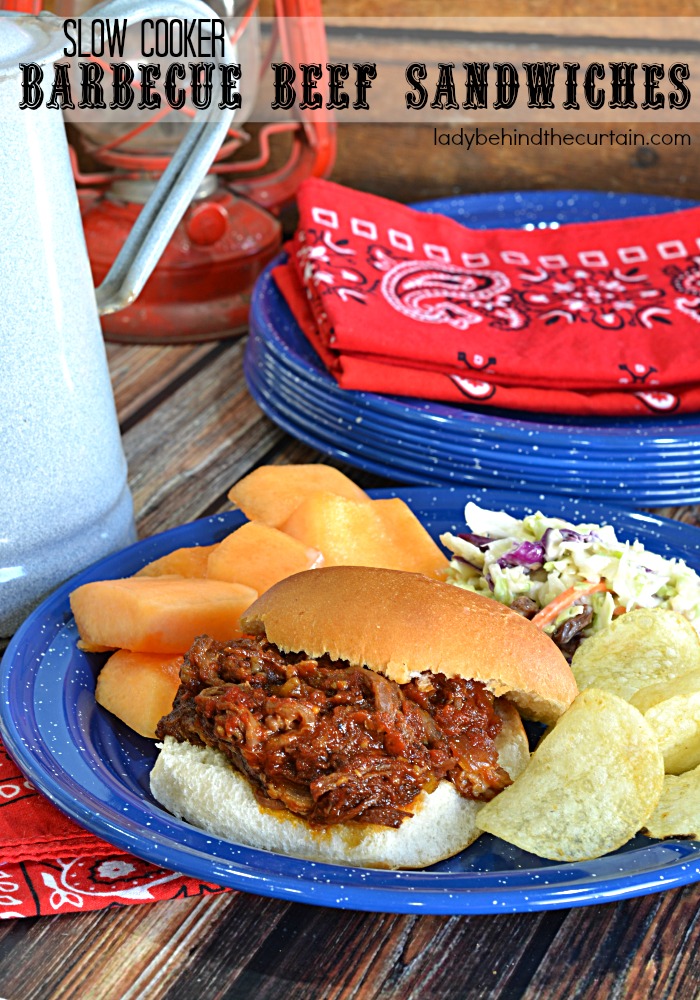 Serve this delicious sandwich along side some deli coleslaw, fresh fruit and chips for those busy weekends when making dinner seems like an impossible feat.   If you have more time serving my Potato Casserole and Ranch Beans make the perfect side dishes.  Don't forget dessert!  How about Mom's Peach Cobbler!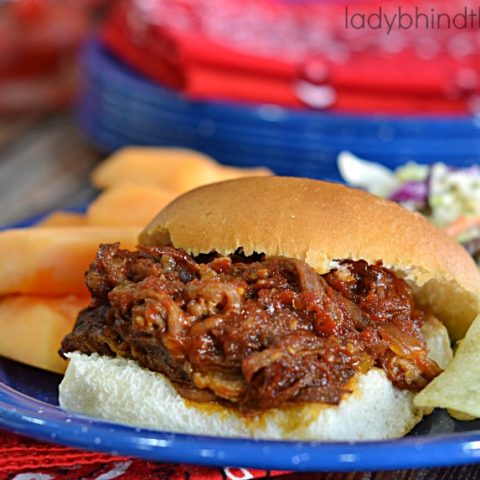 Slow Cooker Barbecue Beef Sandwiches
Ingredients
2 pounds roast ( I used Tri-Tip)
1/2 cup onions, chopped
2 garlic cloves, chopped
1/4 cup light brown sugar, packed
1 teaspoon dry mustard
1/2 teaspoon salt
1/2 teaspoon pepper
2 cups ketchup
1/4 cup Worcestershire sauce
hamburger buns
Instructions
Combine all ingredients.
Cook on low in slow cooker for 6 - 8 hours.
Shred beef and serve on hamburger buns.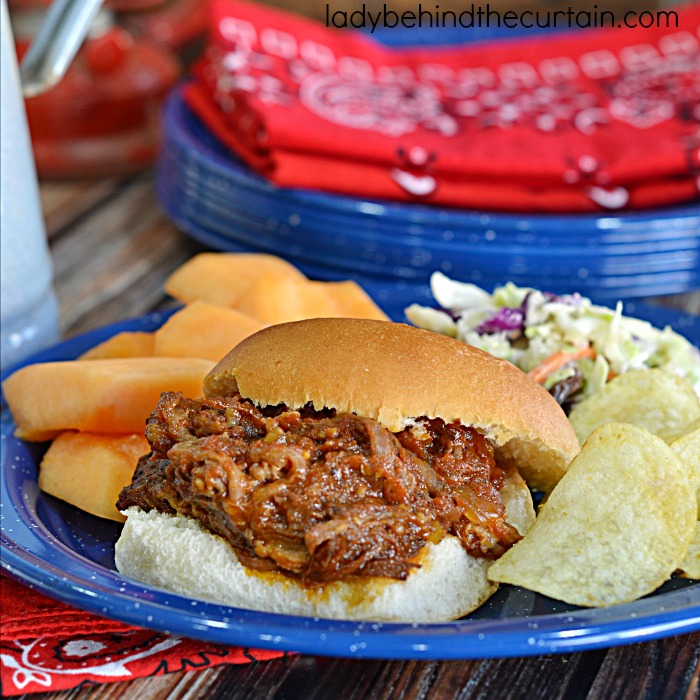 MORE SLOW COOKER RECIPES

SLOW COOKER MOROCCAN RIBS  2. SLOW COOKER CRANBERRY ROAST  3. SPICY PORK GREEN CHILE SOUP