Semi Homemade Samoas Cookies
Semi Homemade Samoas Cookies made with a coconut caramel topping and store bought cookies!  I love how easy it is to make the yummy coconut caramel topping and your family and friends will love it too!  Girl Scout Cookies have nothing on these delicious coconut cookies!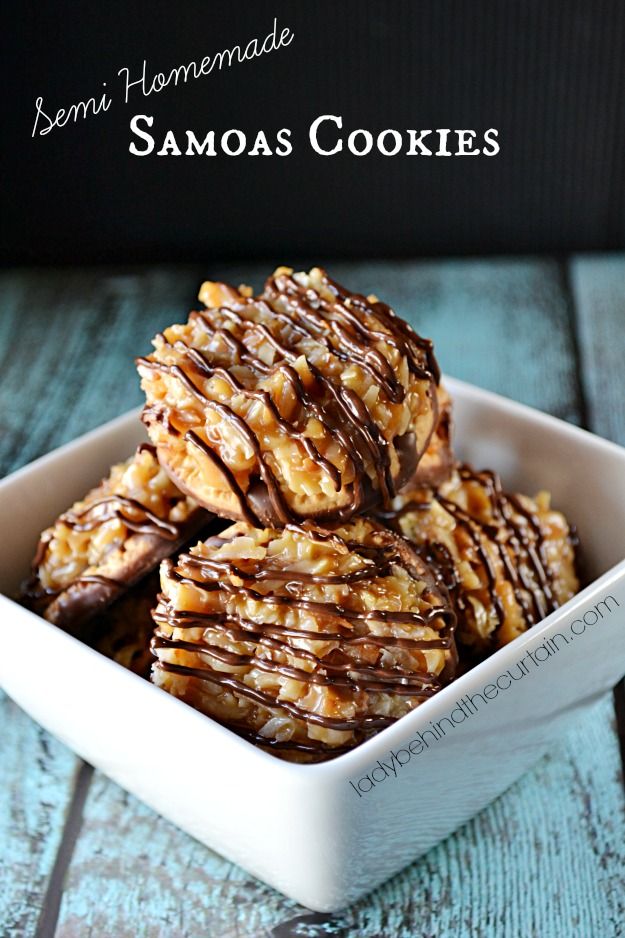 Make your own Samoas Cookies any time of year!  These Semi Homemade Samoas Cookies are easy to make with store bought Keebler Fudge Stripes Cookies but still have that great caramel coconut topping you've come to love from the traditional Samoas Cookie.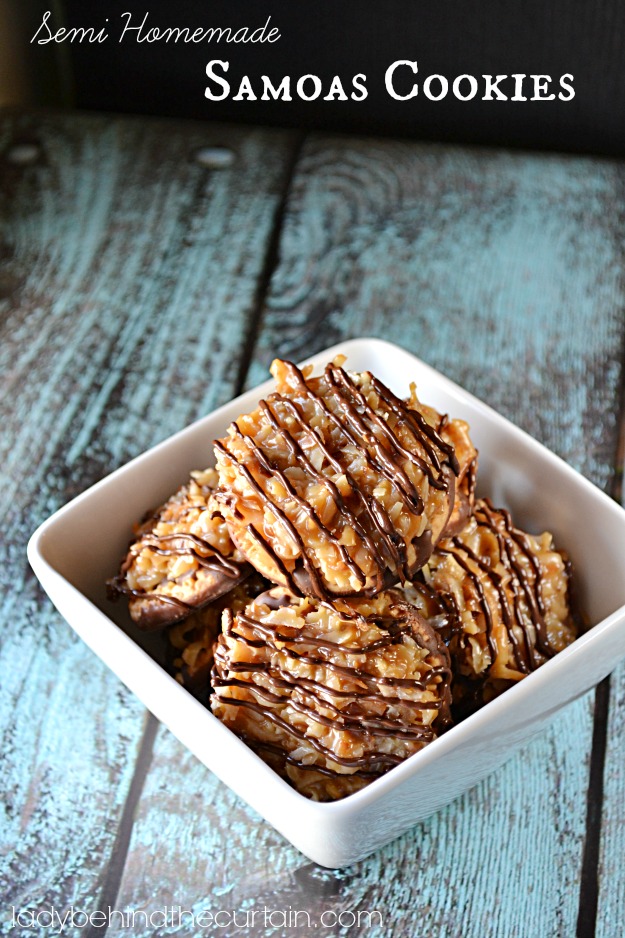 To make these super easy cookies I started with Keebler Fudge Stripes Cookies!  Perfect!  The cookies are already dipped in chocolate.  These cookies are so good no one will ever know you didn't make them from scratch.  😉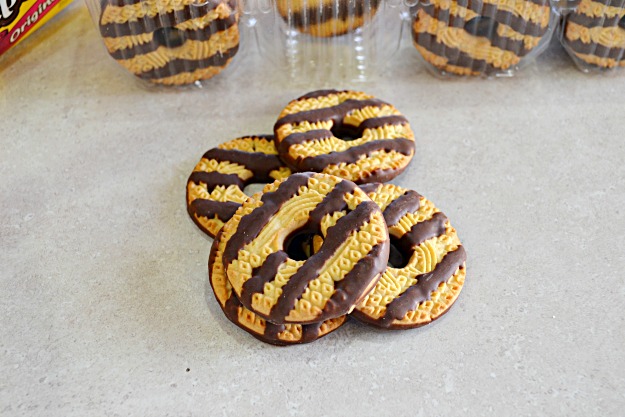 I also have an easy Samoa Cupcake that is perfect for any special occasion.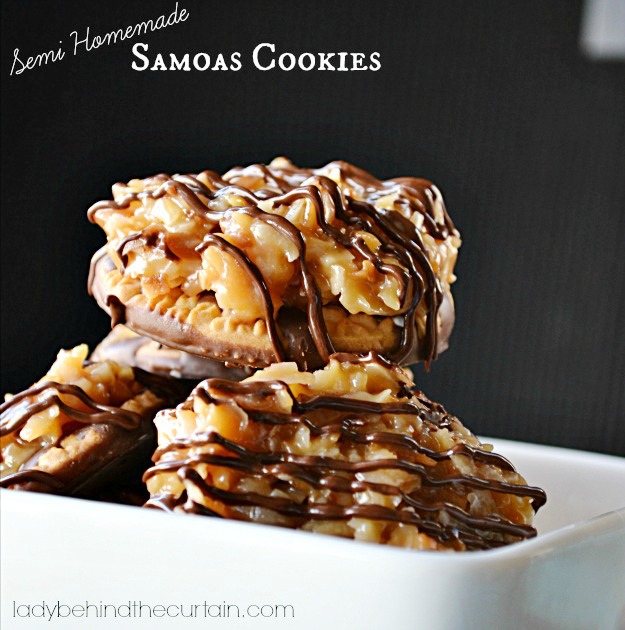 MORE COOKIES
1. CHERRY CRUMBLE COOKIES  2. PECAN SHORTBREAD COOKIES  3. BUTTERSCOTCH PUDDING COOKIES  4. OATMEAL TRASH COOKIES