Sixlets Valentine's Day Party Mix
Sixlets Valentine's Day Party Mix | Sweet, salty with a touch of chocolate. This Sixlets Valentine's Day Party Mix will delight your guests.  Add some fun to your Valentine's Day dessert table and serve this party mix in a white bag or paper cone and place it in a cute display.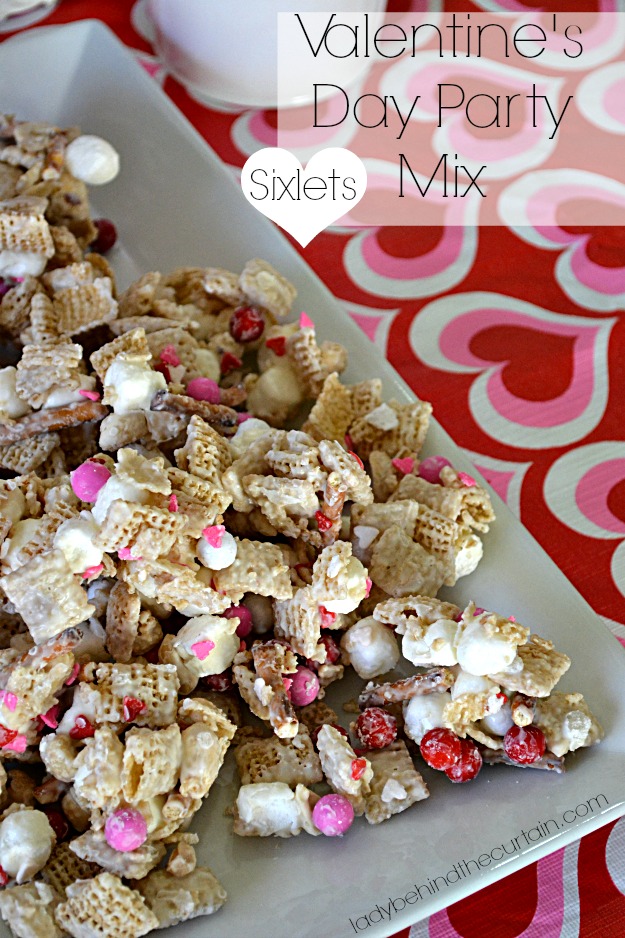 What I love about this mix is you can pretty much go through your pantry and add it!  A little leftover nuts, dried fruit, pretzels or chips.  Just think sweet and salty.  If you keep that in mind then you are sure to have a winning treat!
SO GOOD YOU WON'T WANT TO PUT IT DOWN!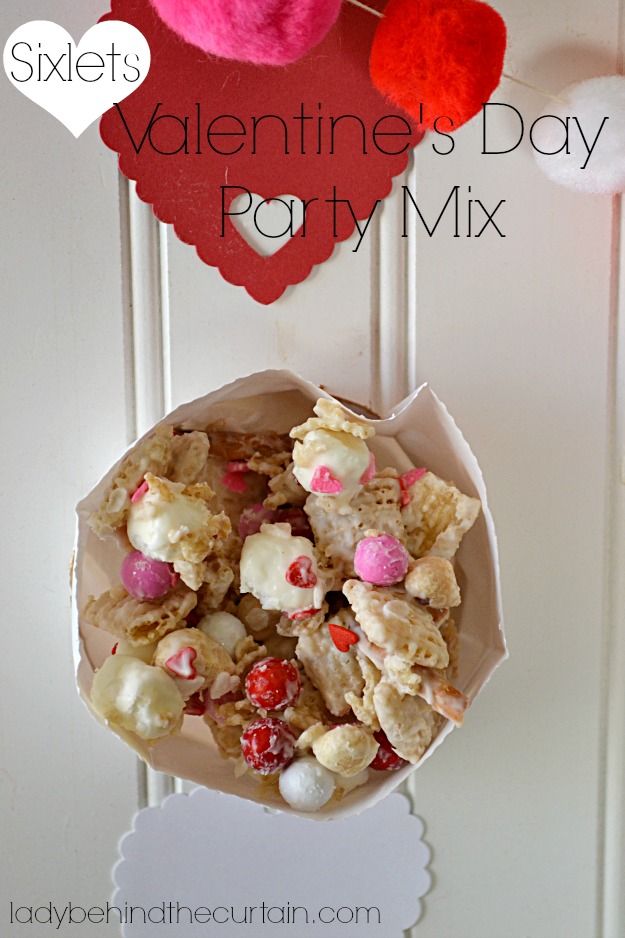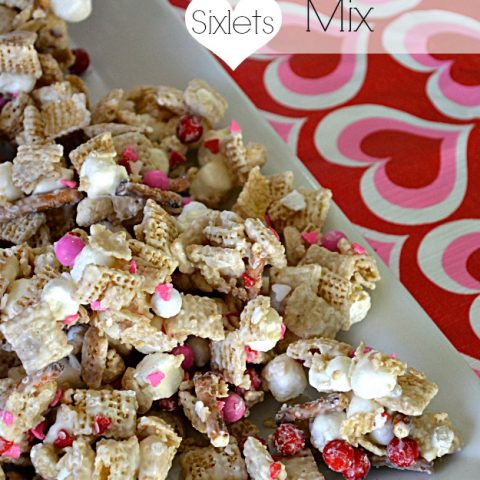 Sixlets Valentine's Day Party Mix
Yield:
Makes approimately 10 cups
Ingredients
8 cups corn chex cereal
1 pound white chocolate bark
1 cup mini pretzel sticks broken in half
2 cups mini marshmallows
1 cup dry roasted peanut
1 cup Valentine's Day Color Sixlets
optional sprinkles
Instructions
Line a cookie sheet with foil.
Into a large bowl add the cereal.
In the tray the chocolate came in microwave as the package directs.
Pour over cereal and mix until the cereal is completely coated.
Add the broken pretzel sticks, marshmallows, peanuts, Sixlets and sprinkles.
Stir until combined.
Pour onto the line cookie sheet to cool.
Once cooled completely break into bite size pieces.
BLOWING KISSES YOUR WAY VALENTINE'S DAY PARTY