Anyone who has had to make a centerpiece knows how expensive they can be.  Well what could be cheaper then going into your backyard and cutting a branch?  This is a perfect centerpiece for a buffet.
I've included to ways to light the centerpiece.
I used decorative rock to hold the branch down.  You could also use chicken wire to help it stand up along with some rocks.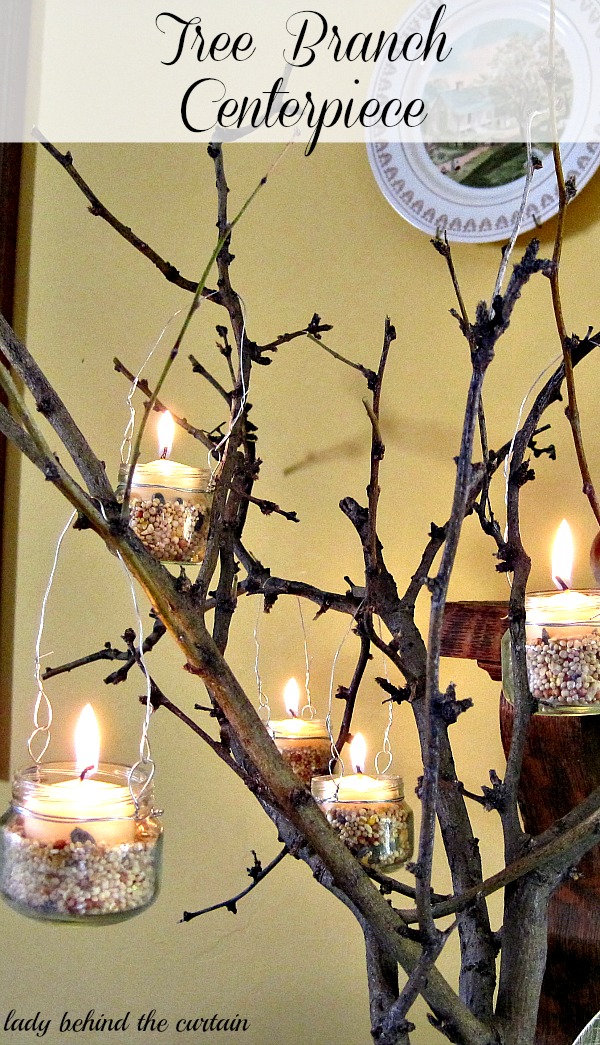 The jars are baby food jars.  I also used 22 gauge wire.  I took a piece of wire folded it in half, made a loop and twisted.  Then opened the ends of the wire to wrap around the jar, twisted it tight and cut the ends with wire cutters.  Repeat for the other side.  Then took a larger piece of wire, looped around one loop, twisted it closed and extended to the other side and attached to the other loop.  I filled the jars with bird seed.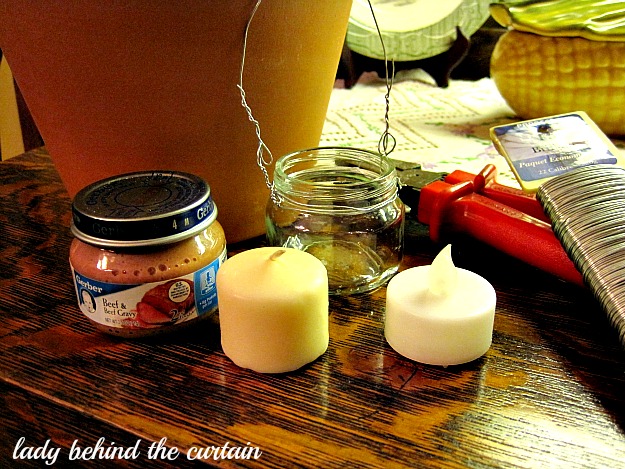 The lighting is from battery lights or votive candles.  I recommend that if you want to use candles to use smaller candles such as tea lights or use larger jars. (if your branches can handle the weight)  This is a LBC original!