Triple Chocolate Brownie Cookies
Triple Chocolate Brownie Cookies:  A chewy decadent cookie made from a brownie mix.  Perfect for summer entertaining.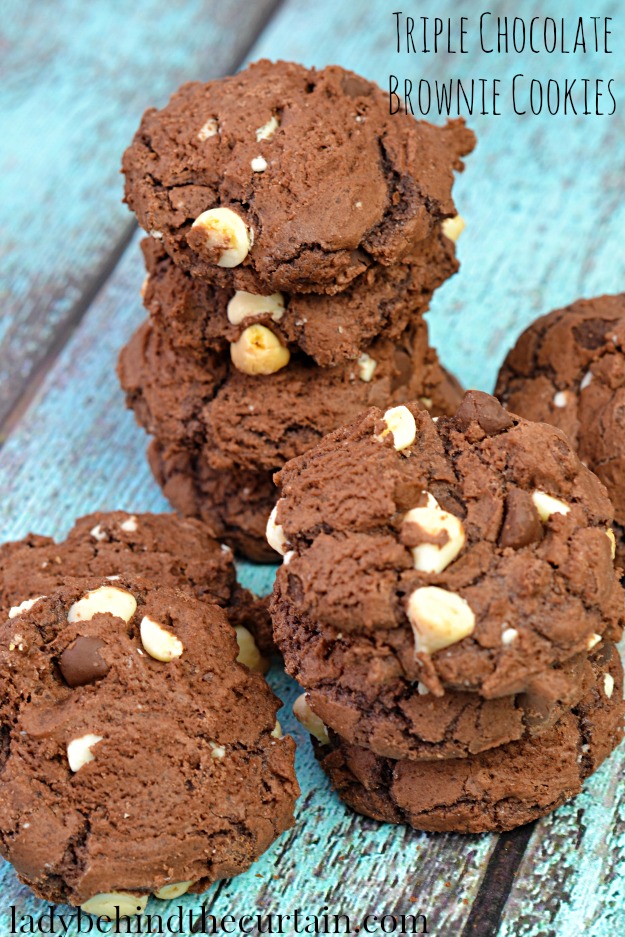 This chewy cookie will keep fresh for several days in an airtight container.  Make for a party, picnic or ice cream sandwiches.  I made this cookie for an ice cream sandwich bar.  Pair these cookies with strawberry ice cream for a chocolate covered strawberry ice cream sandwich!  For more ideas visit Red White and Blue Ice Cream Sandwich Bar.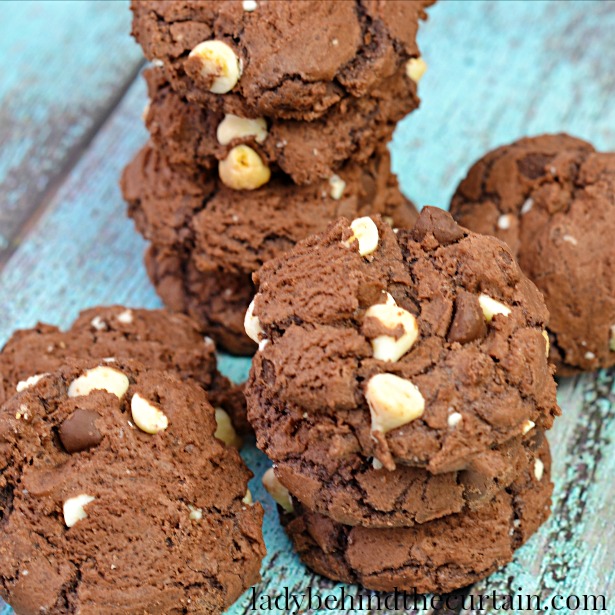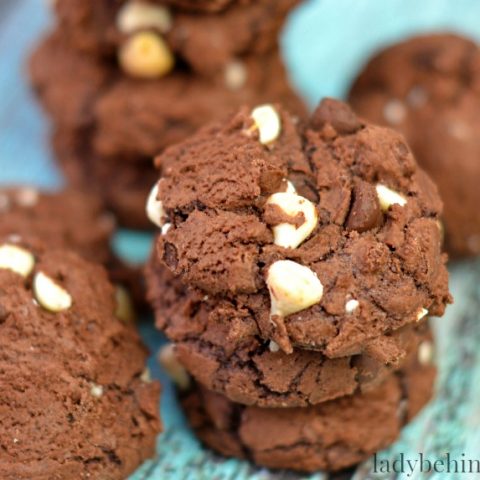 Triple Chocolate Brownie Cookies
Yield:
Makes 30 Mini Cookies
Ingredients
1 (18.9 ounce) triple chunk brownie mix
1/2 cup all-purpose flour
1 large egg
2 tablespoons water
1/3 cup vegetable oil
3/4 cup white chocolate chips
Instructions
Preheat oven to 375 degrees.
Line a cookie sheet with parchment paper.
In a large mixing bowl combine the brownie mix, flour, egg water and oil.
Stir until combined.
Fold in white chocolate chips.
Use a small ice cream scoop, form the dough into small balls.
Place on prepared cookie sheet.
Bake 12 to 14 minutes.
MORE COOKIE RECIPES

1. ELEPHANT EAR COOKIES  2. CHOCOLATE CHUNK TOASTED COCONUT AND PECAN COOKIES  3. SEMI HOMEMADE SAMOAS COOKIES