Triple Chocolate Brownie Cookies
Triple Chocolate Brownie Cookies:  A chewy decadent cookie made from a brownie mix.  Perfect for summer entertaining.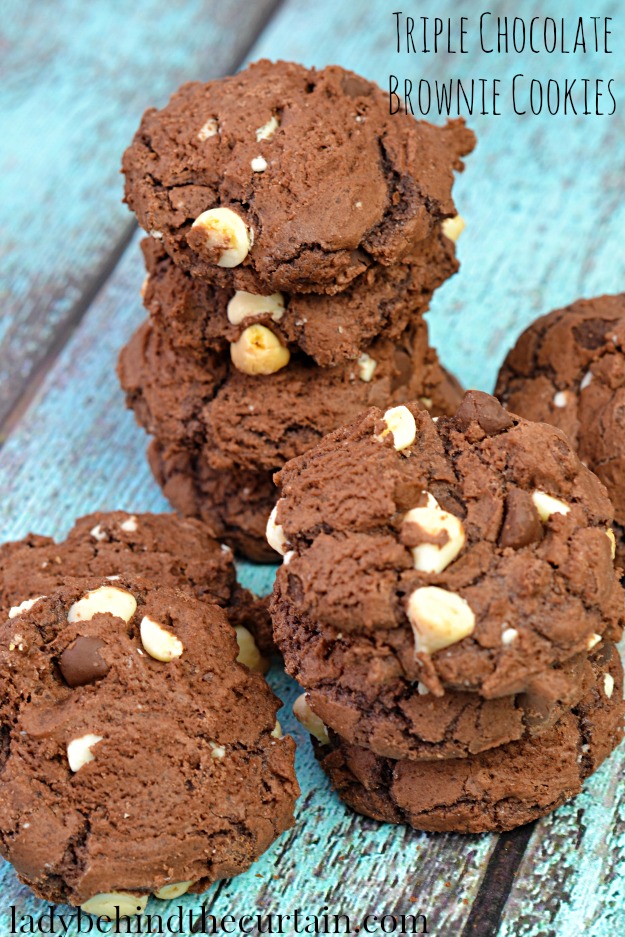 This chewy cookie will keep fresh for several days in an airtight container.  Make for a party, picnic or ice cream sandwiches.  I made this cookie for an ice cream sandwich bar.  Pair these cookies with strawberry ice cream for a chocolate covered strawberry ice cream sandwich!  For more ideas visit Red White and Blue Ice Cream Sandwich Bar.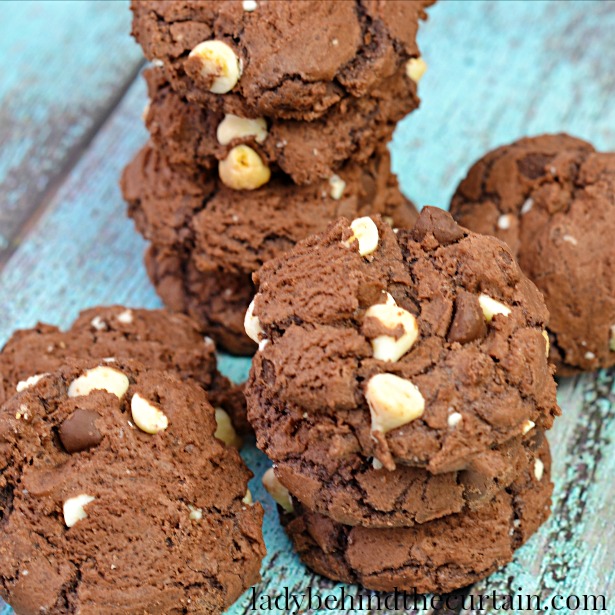 MORE COOKIE RECIPES

1. ELEPHANT EAR COOKIES  2. CHOCOLATE CHUNK TOASTED COCONUT AND PECAN COOKIES  3. SEMI HOMEMADE SAMOAS COOKIES