5 Minute Candy Corn Fudge
5 Minute Candy Corn Fudge | With chunks of soft and chewy marshmallow candy corn sprinkled throughout this fudge you couldn't ask for a better fudge to give out to friends.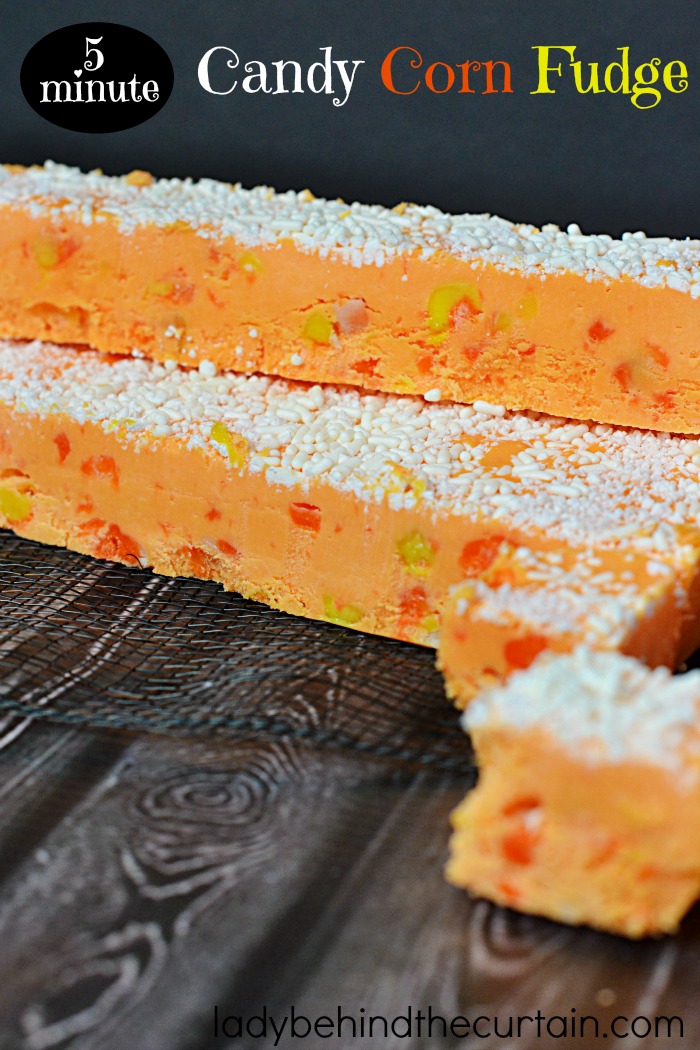 Have you seen the candy corn flavored frosting?  I've seen it at both Walmart and Target.  This frosting is seasonal.  So next time you're in either of those stores make sure you buy a couple of tubs.  You won't be disappointed.  This frosting makes such a delicious fudge you'll want to make it for your family and friends during the holiday season.   TIP:  The frosting is orange so you probably should stock up on candy corn too.  I don't think the Christmas candy corn would work.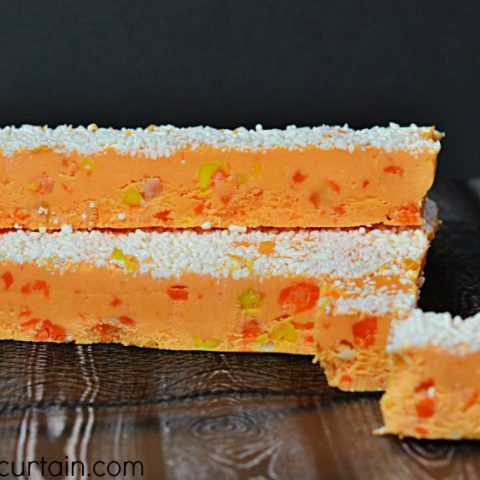 5 Minute Candy Corn Fudge
Ingredients
1 (12 ounce) bag white chocolate chips
1 (16 ounce) tub candy corn frosting
2 tablespoons butter
1 cup candy corn, chopped
white sprinkles that come with the frosting
Instructions
Line a 8x8 baking dish with foil and spray with non stick cooking spray.
To a medium size microwave safe bowl add the chocolate, frosting and butter.
Microwave on high 1 minute and stir.
Repeat another 30 seconds and stir.
If fudge is still lumpy, microwave an additional 30 seconds, stir until creamy.
Stir chopped candy corn into the fudge.
Pour into prepared pan.
Sprinkle the white sprinkles that come with the frosting; press down with the palm of your hand.
Place in refrigerator until hardened (at least 2 hours or overnight).
Cut into small pieces.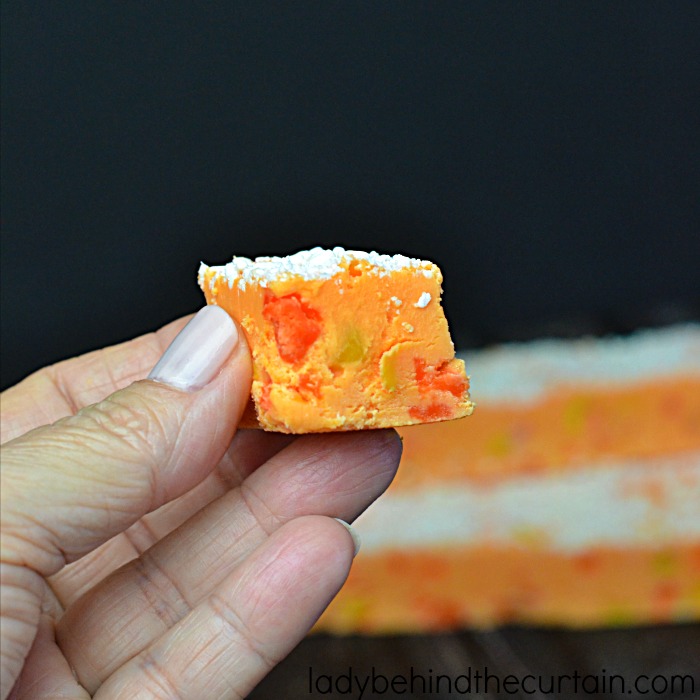 MORE FUDGE RECIPES

1. PUMPKIN SPICE LATTE FUDGE  2. JELLY BEAN FUDGE  3. PEPPERMINT PATTY FUDGE