5 Minute Candy Corn Fudge
5 Minute Candy Corn Fudge | With chunks of soft and chewy marshmallow candy corn sprinkled throughout this fudge you couldn't ask for a better fudge to give out to friends.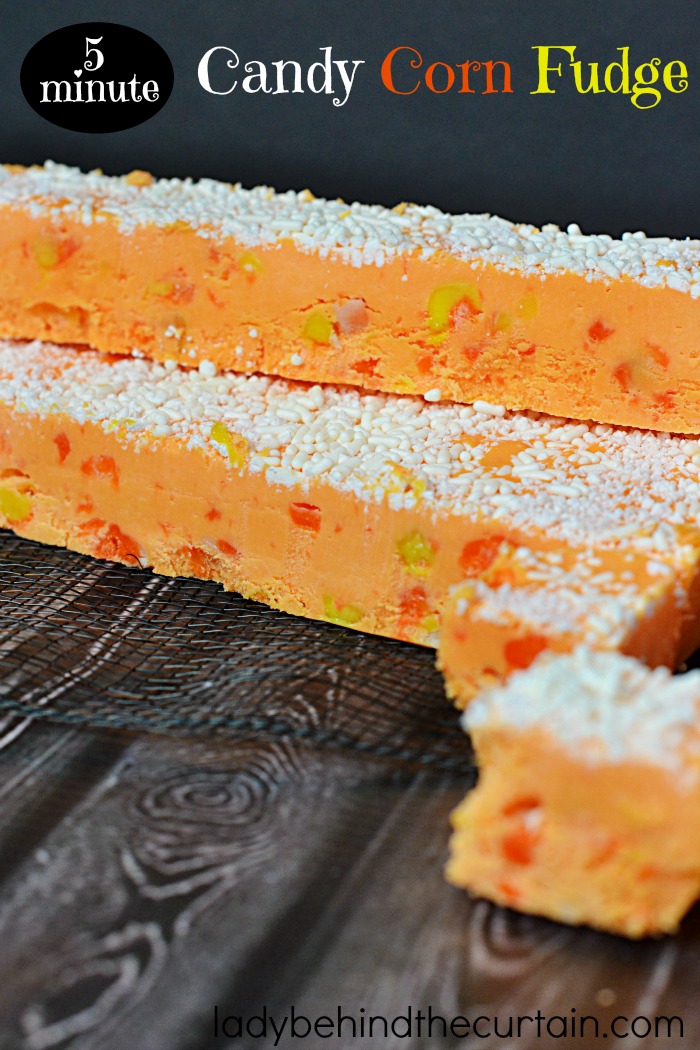 Have you seen the candy corn flavored frosting?  I've seen it at both Walmart and Target.  This frosting is seasonal.  So next time you're in either of those stores make sure you buy a couple of tubs.  You won't be disappointed.  This frosting makes such a delicious fudge you'll want to make it for your family and friends during the holiday season.   TIP:  The frosting is orange so you probably should stock up on candy corn too.  I don't think the Christmas candy corn would work.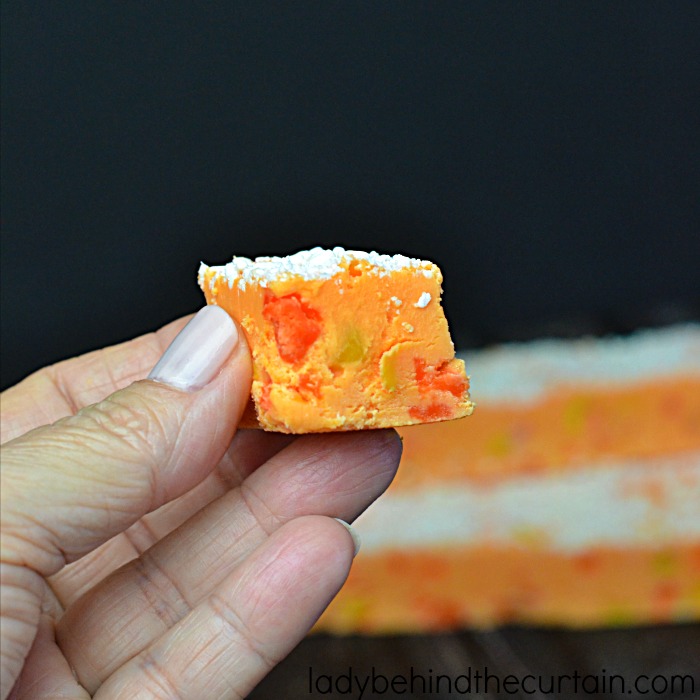 MORE FUDGE RECIPES

1. PUMPKIN SPICE LATTE FUDGE  2. JELLY BEAN FUDGE  3. PEPPERMINT PATTY FUDGE