I received product from Chocoley for this post.  All opinions are 100% mine.
What a great combo!  Dark rich chocolate from Chocoley.  I love this chocolate!  It's easy to work with and the taste is incredible!  Pair that with peppermint and you have a winning Peppermint Patty Fudge.  I have also used this chocolate from Chocoley for my FILLED CHOCOLATE EASTER BUNNIES and I dipped my CRANBERRY CHEESECAKE BITES in this creamy delicious chocolate too.  Follow Chocoley Chocolate on Facebook and stay connected.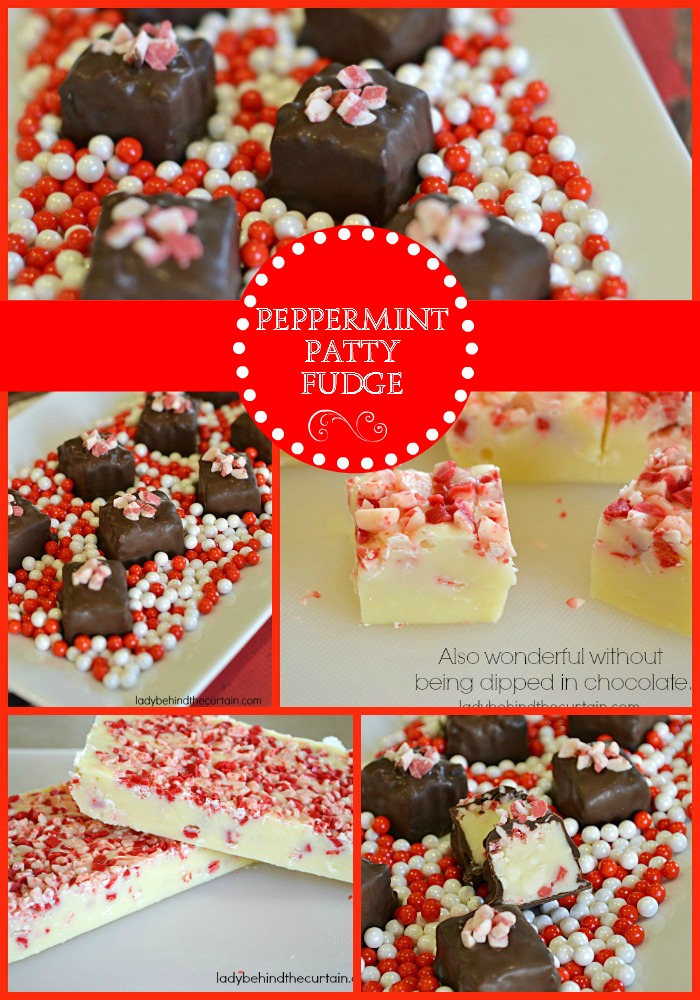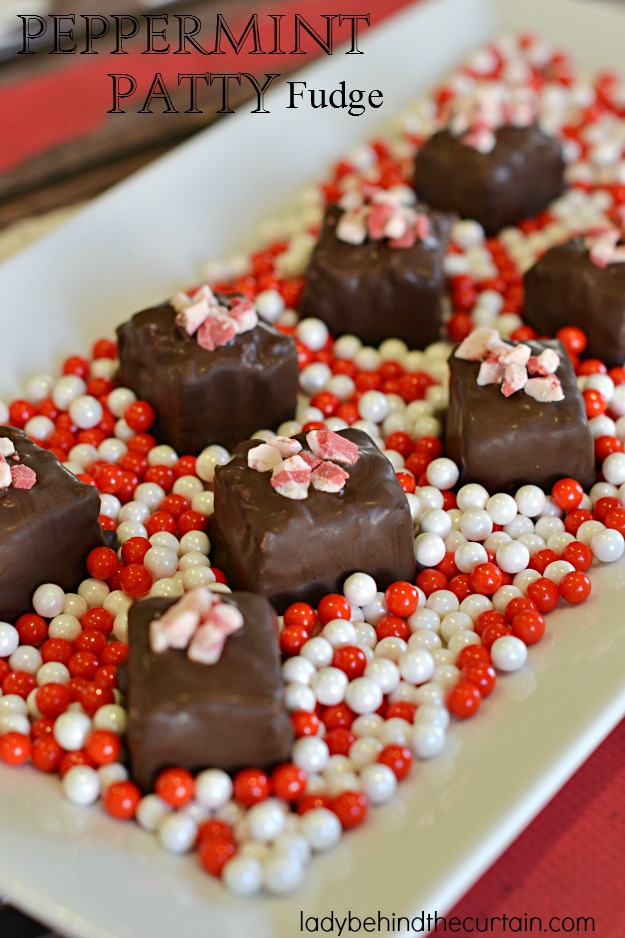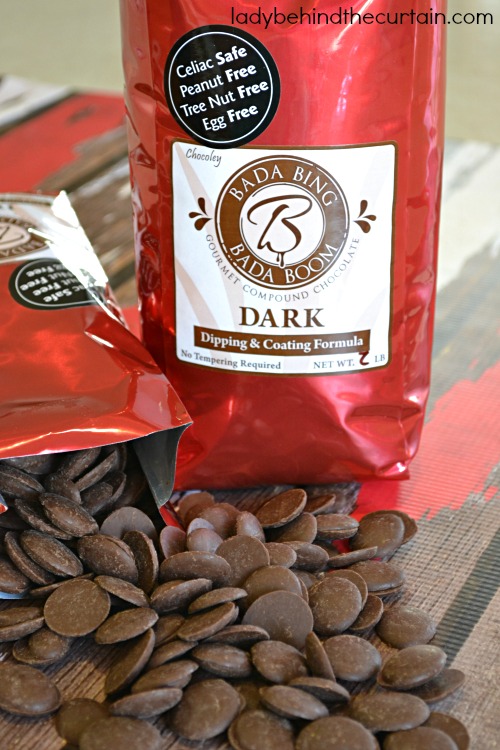 This Peppermint Patty Fudge is so easy to make.  With only a few steps you can be enjoying a creamy peppermint packed piece of fudge.
Delicious even without the chocolate coating.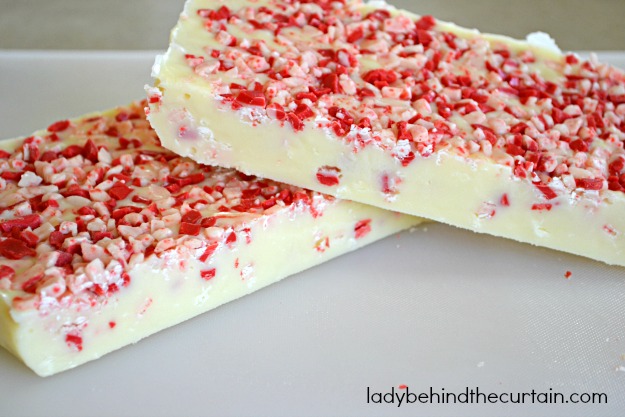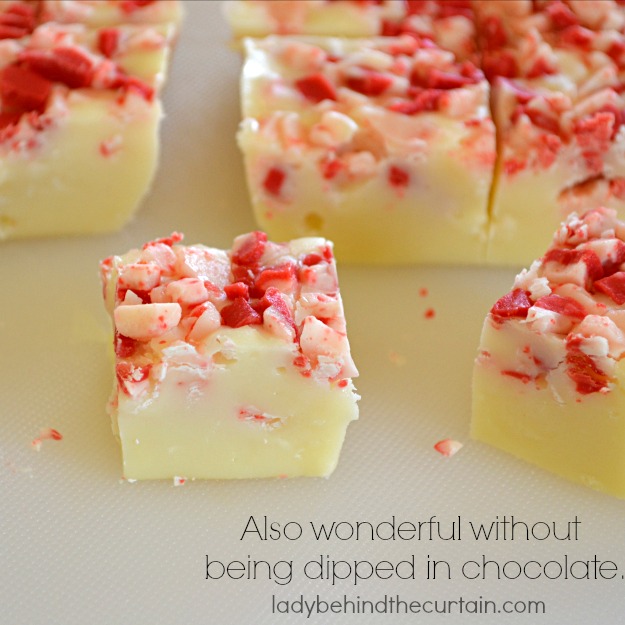 Perfect for all your holiday party's, gifts and holiday cookie/candy trays.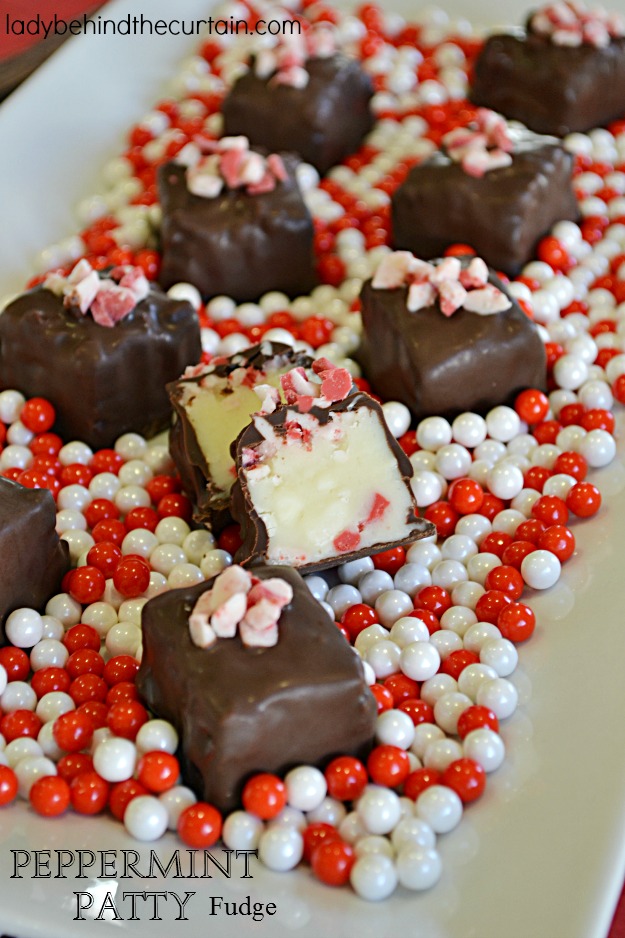 Don't forget to pin this to your fudge/holiday baking boards!
For more fudge recipes visit and follow my FUDGE BOARD on Pinterest.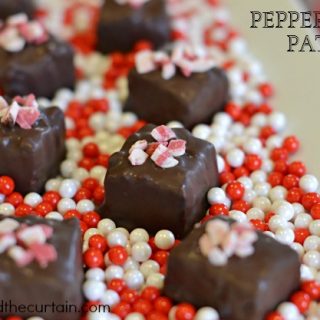 Peppermint Patty Fudge
Yield:
Makes 36 Pieces of Fudge
Ingredients
3 cups (12 ounce bag) white chocolate chips
1-14 ounce can sweetened condensed milk
2 tablespoons butter, softened
1 1/4 cups peppermint crunch baking chips
1 pound bag of Dark Chocolate from Chocoley
optional: extra peppermint crunch baking chips as garnish
Instructions
Line an 8x8-inch baking dish with foil (make sure the foil hangs over the edges so serve as handles).
Spray with non stick cooking spray.
In a large microwave safe bowl, mix white chocolate chips, milk and butter.
Microwave uncovered on high 1 to 2 minutes, stirring every 30 seconds, until chips are melted and creamy.
Pour half of the melted chocolate mixture into prepared pan.
Sprinkle on top 3/4 cup of the peppermint crunch baking chips.
Pour remaining melted chocolate mixture over top of chips.
Sprinkle on top the remaining peppermint crunch baking chips.
Use the palm of your hand and press chips into the warm fudge.
Refrigerate for 2 hours or overnight until the fudge is set.
Line 2 cookie sheets with wax paper and set aside.
Pour dark chocolate into a large microwave safe bowl, microwave in 30 second increments, stirring between each time until the chocolate is shiny and creamy.
Using the extra foil on the sides as handles pull the fudge out of the pan.
Cute into small bite size pieces.
Place piece of fudge on a fork and completely submerge into the melted dark chocolate.
Place on prepared cookie sheets to harden (about 15 minutes).
Optional: Before the chocolate hardens sprinkle some of the peppermint crunch baking chips on top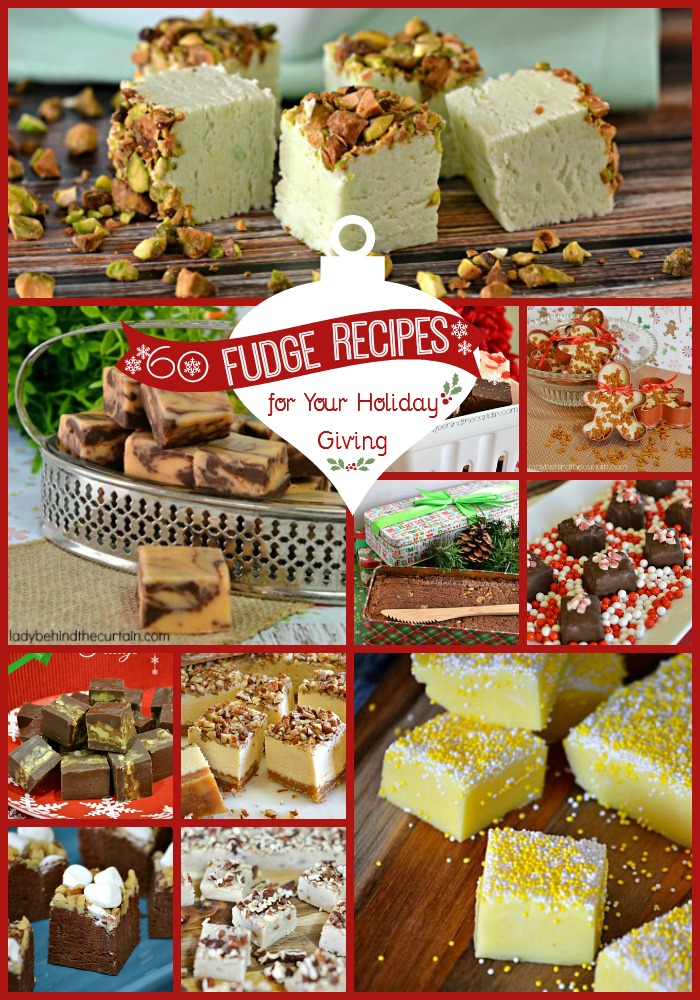 NEVER MISS A POST!
Sign up for my newsletter and receive a FREE ebook "Top 10 Fudge Recipes from Lady Behind The Curtain" PLUS my recipes in your inbox. Easy to see anytime and saved for safe keeping. Click Here and sign up today! —->>>>CURTAIN CALL NEWSLETTER