Apple Pie Cheesecake Filled Cones
Apple Pie Cheesecake Filled Cones |  These fun cones are filled with delicious fluffy cheesecake and little pockets of apple pie filling.  A fun and easy way to serve your guests no bake cheesecake!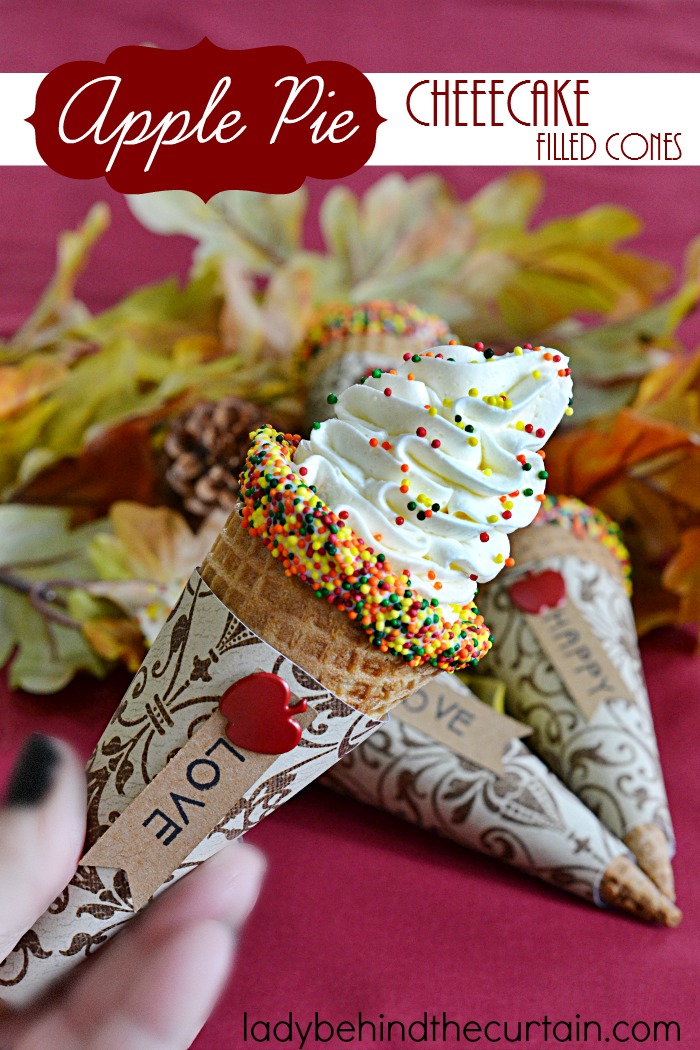 APPLE SPICE CHEESECAKE FILLED CONES WRAPPER Click this link and follow directions on paper.  I printed my cone onto card stock paper and then traced it onto a piece of cardboard.  Then I used it as my template and traced it onto the back of my scrapbook paper.
For an added bonus I used tags I found at Michael's, stamped some short words on them and then attached them with brads to the scrapbook paper.  The easiest way to attach the paper together is with double stick tape.
Once cones are wrapped and secured, dip the tops in melted white candy melts.
Add fall sprinkles.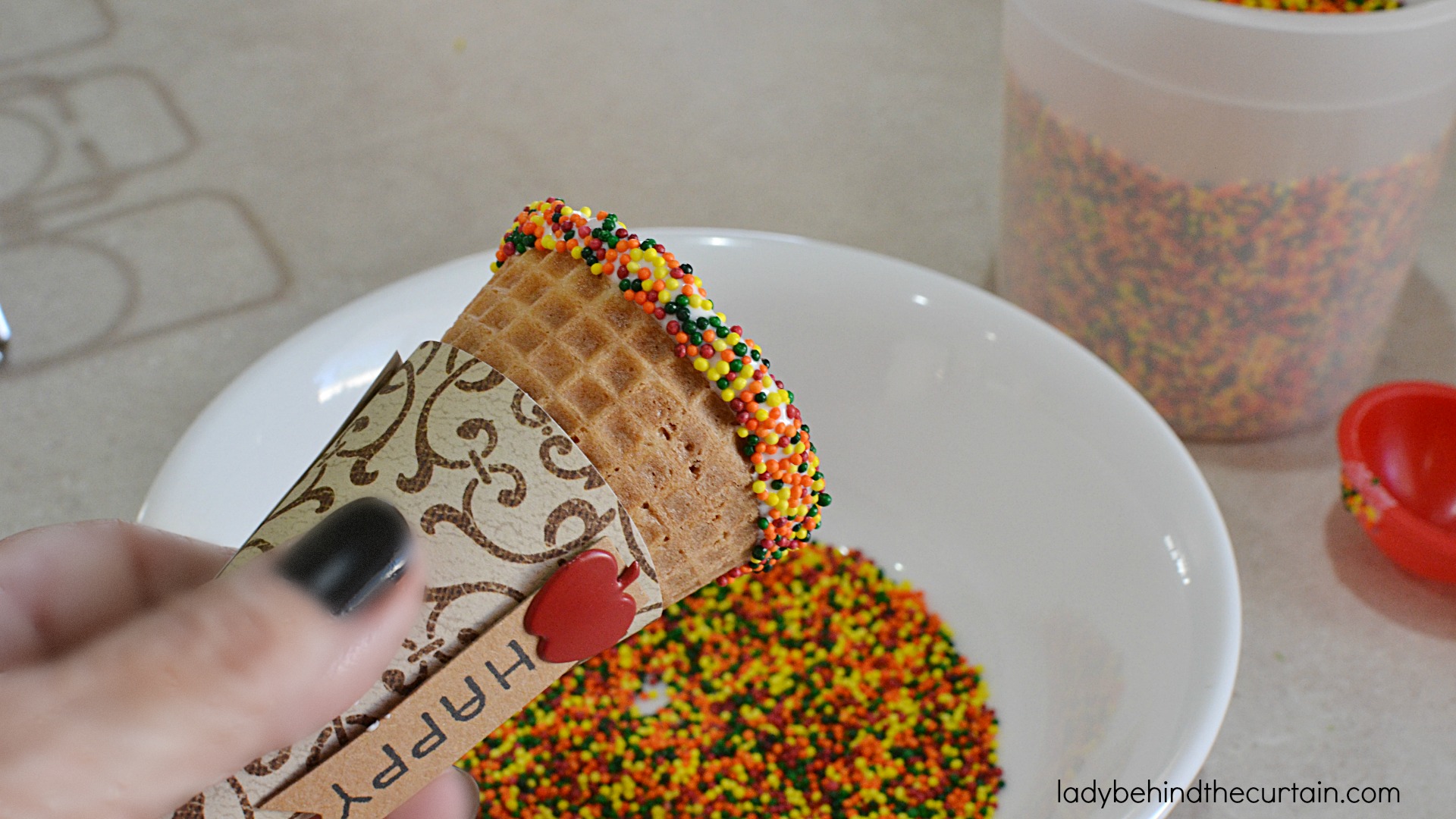 Let harden.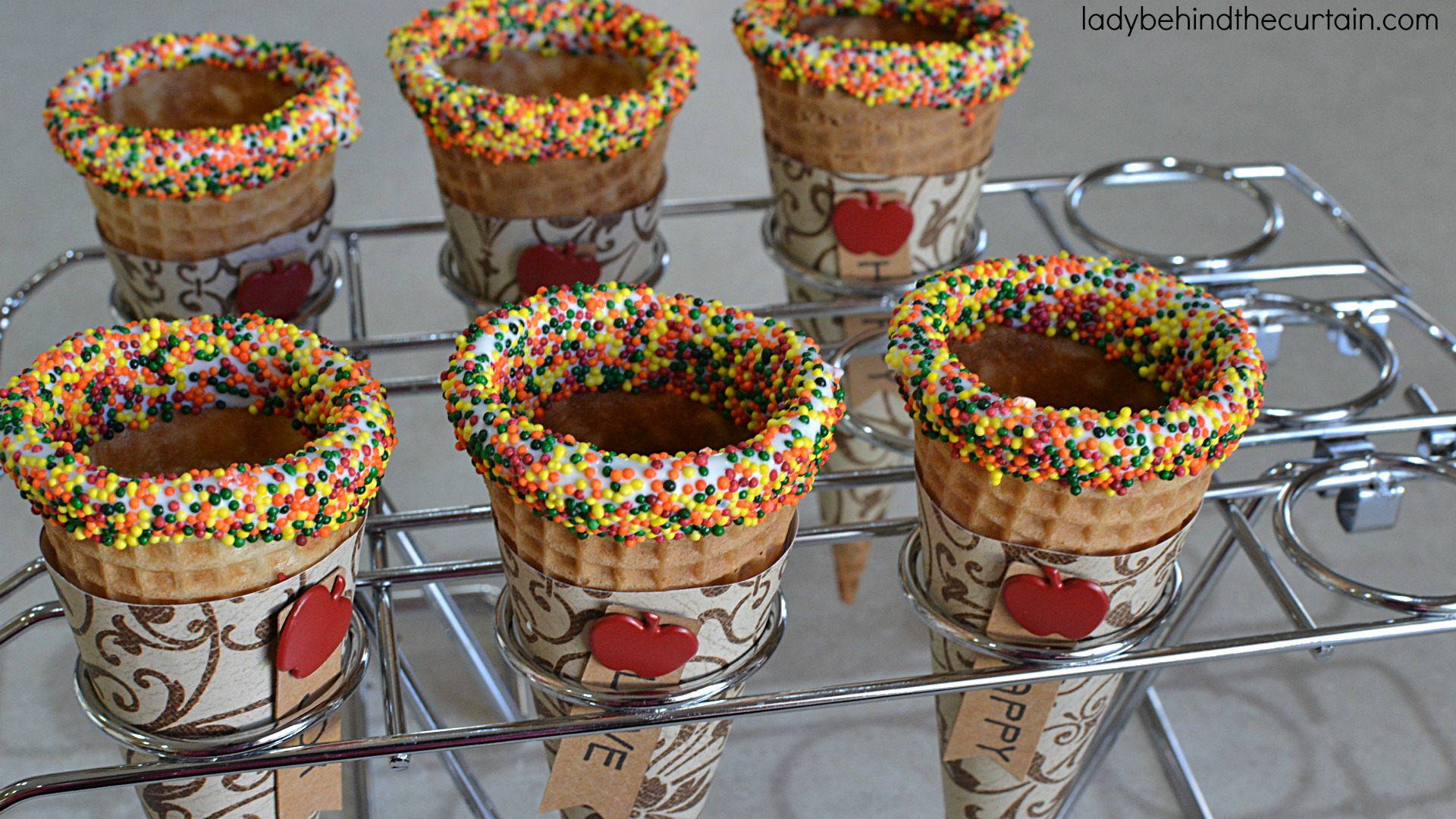 I love using a pastry blender to chop up my apples.
Transfer the no bake cheesecake filling into a large piping bag.  Add a small dollop to the bottom of the cone.  TIP:  This will create a barrier so that the apple pie filling won't leak out the bottom.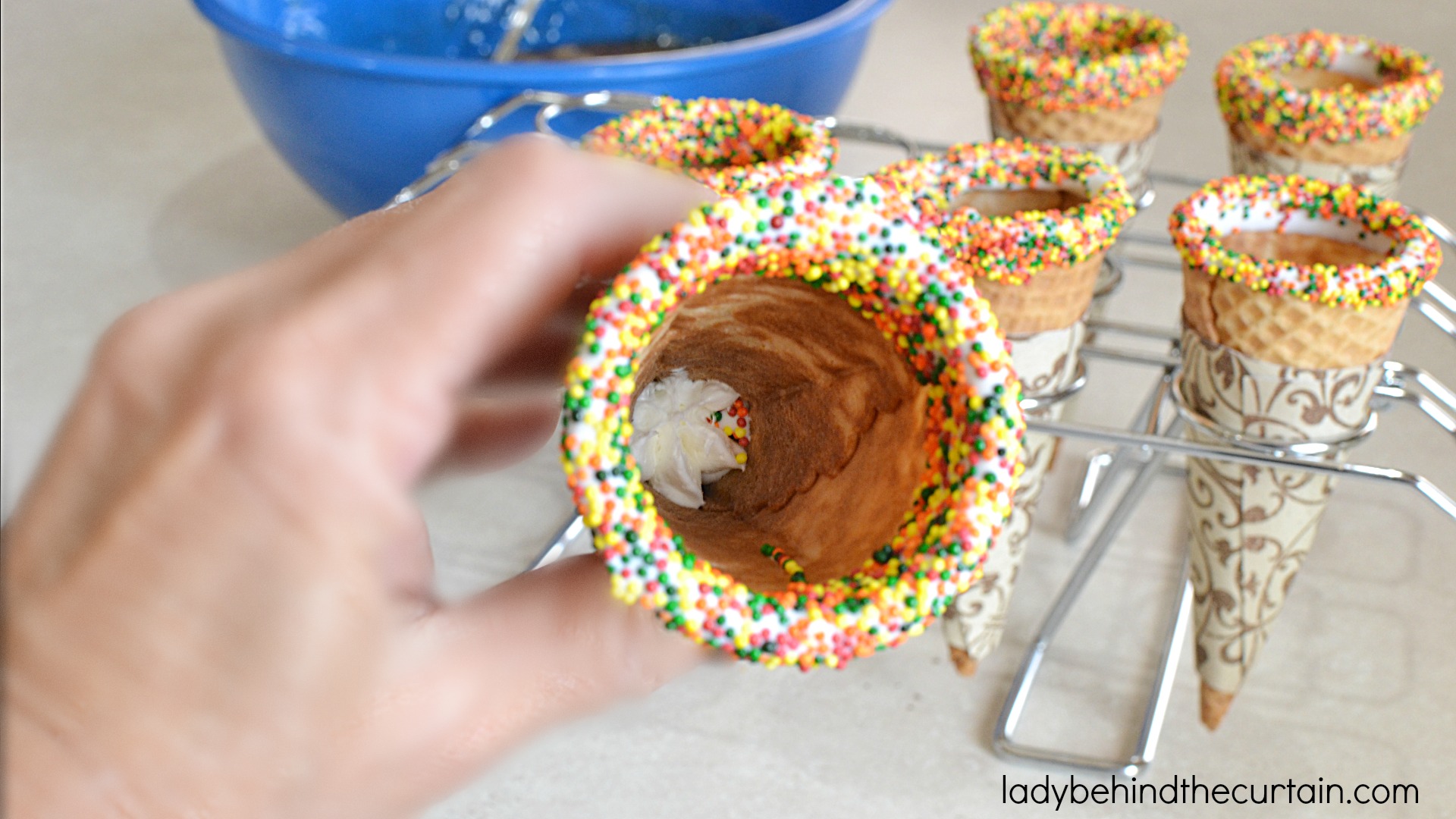 Add a teaspoon of apple pie filling.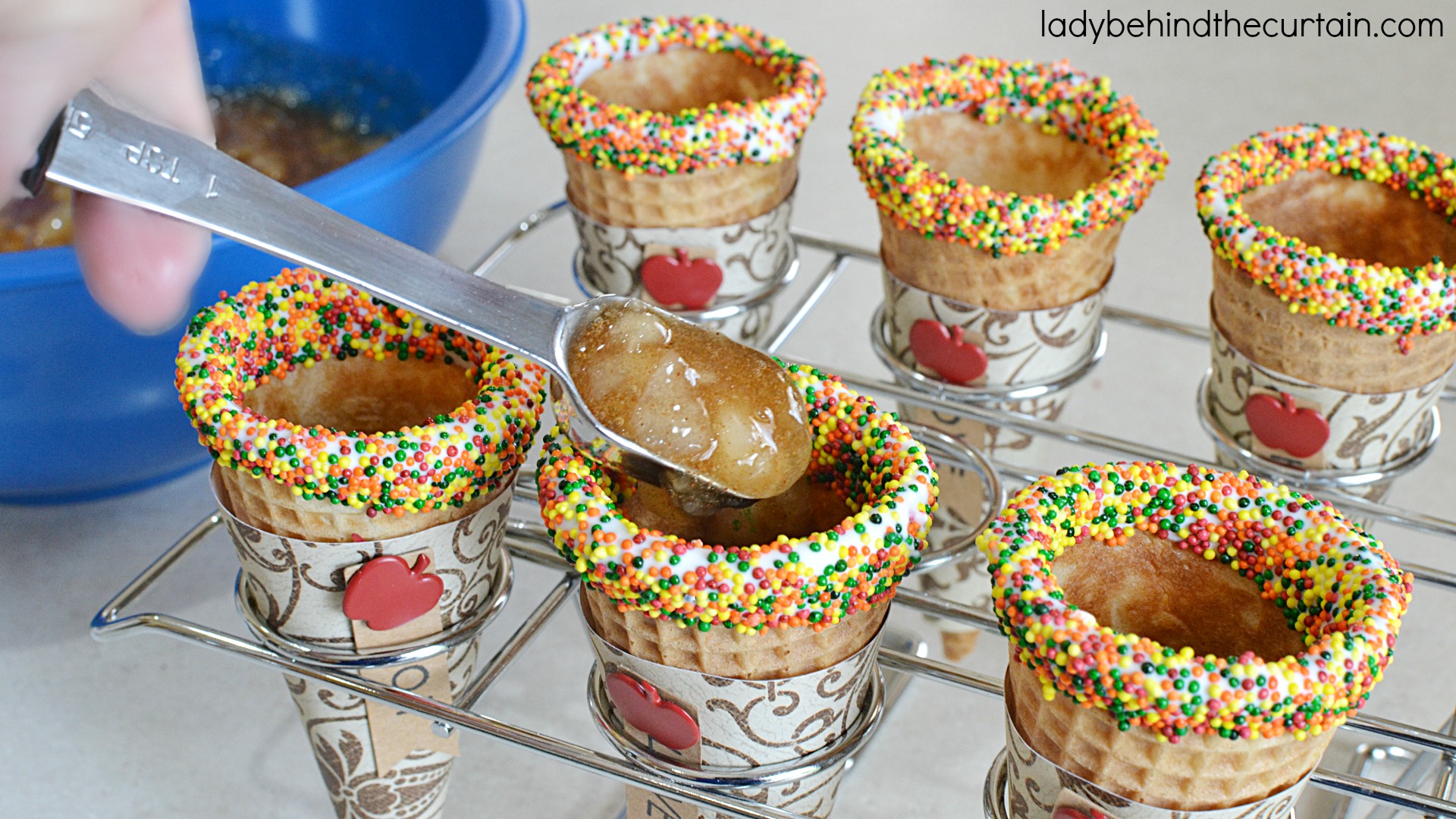 More cheesecake.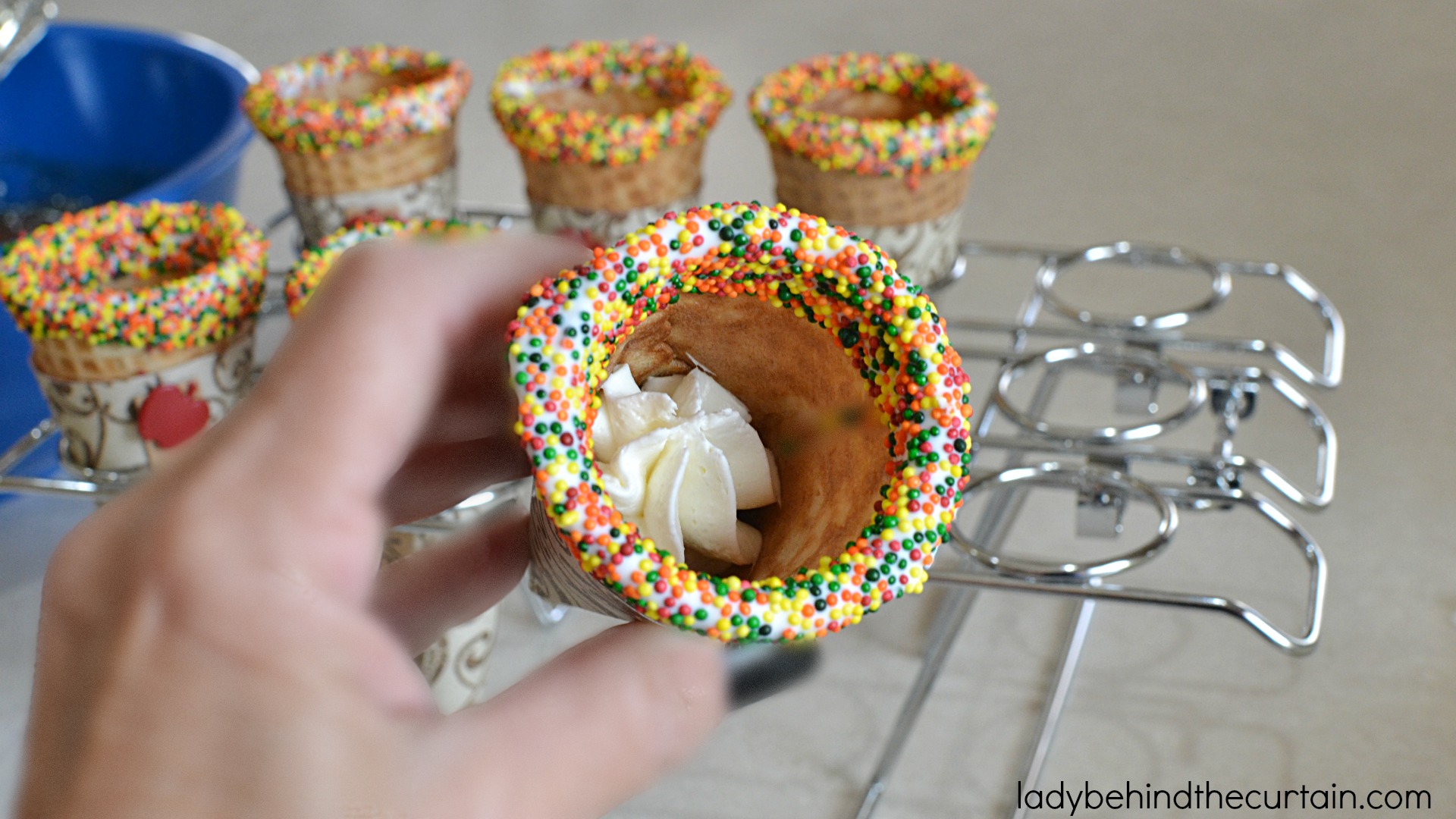 This time add a tablespoon of the apple pie filling and top with a generous swirl of the cheesecake.  Add sprinkles!