Baked Oatmeal Filled Apples
Baked Oatmeal Filled Apples | THE BEST WAY TO EAT BREAKFAST! Breakfast never looked so good or tasted so good!  Add more flavor to your baked oatmeal by filling hollowed out apples.  Serve this at your next brunch or for out of town guests.  When they ask what's for breakfast and you say baked oatmeal filled apples they won't be able to sleep from excitement.  Well….maybe not…. but they will be excited for breakfast!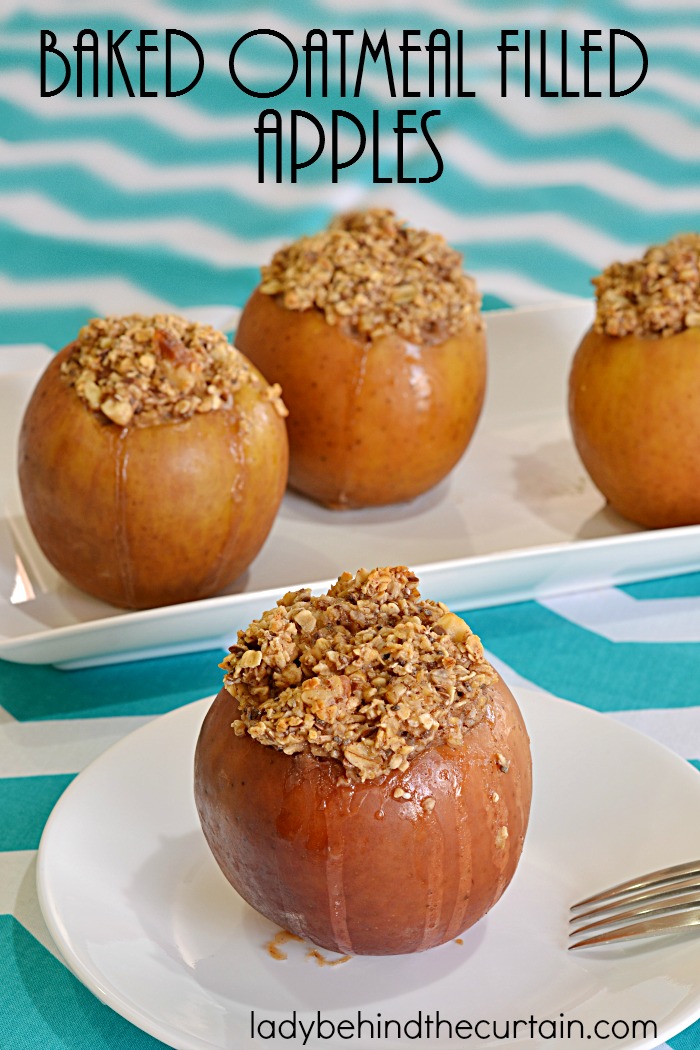 You can also try my Cranberry Orange Baked Oatmeal, Berry Baked Oatmeal, Banana Nut Baked Oatmeal or Triple Berry Baked Oatmeal.
Hollow medium apples.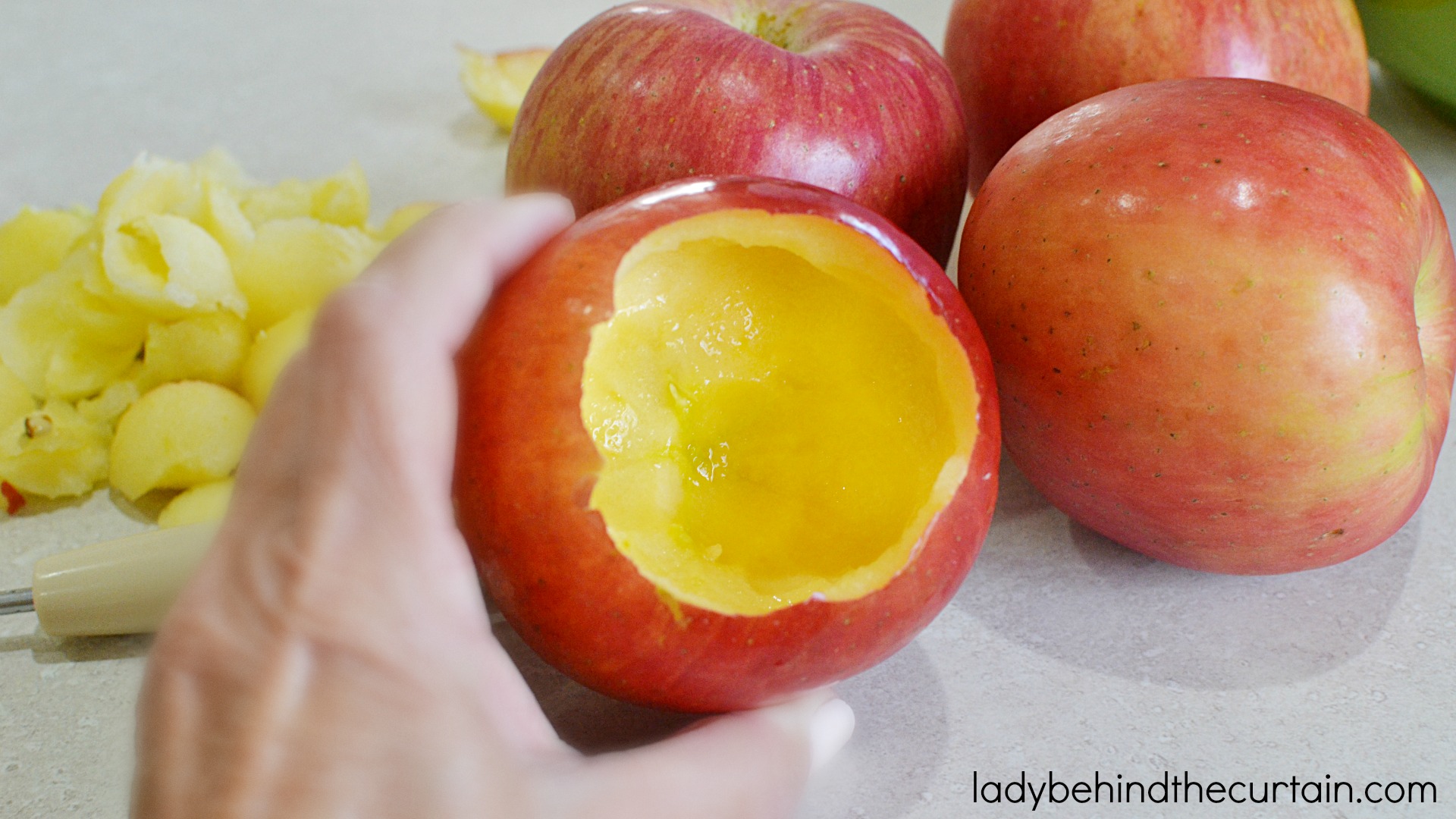 Fill with oatmeal filling.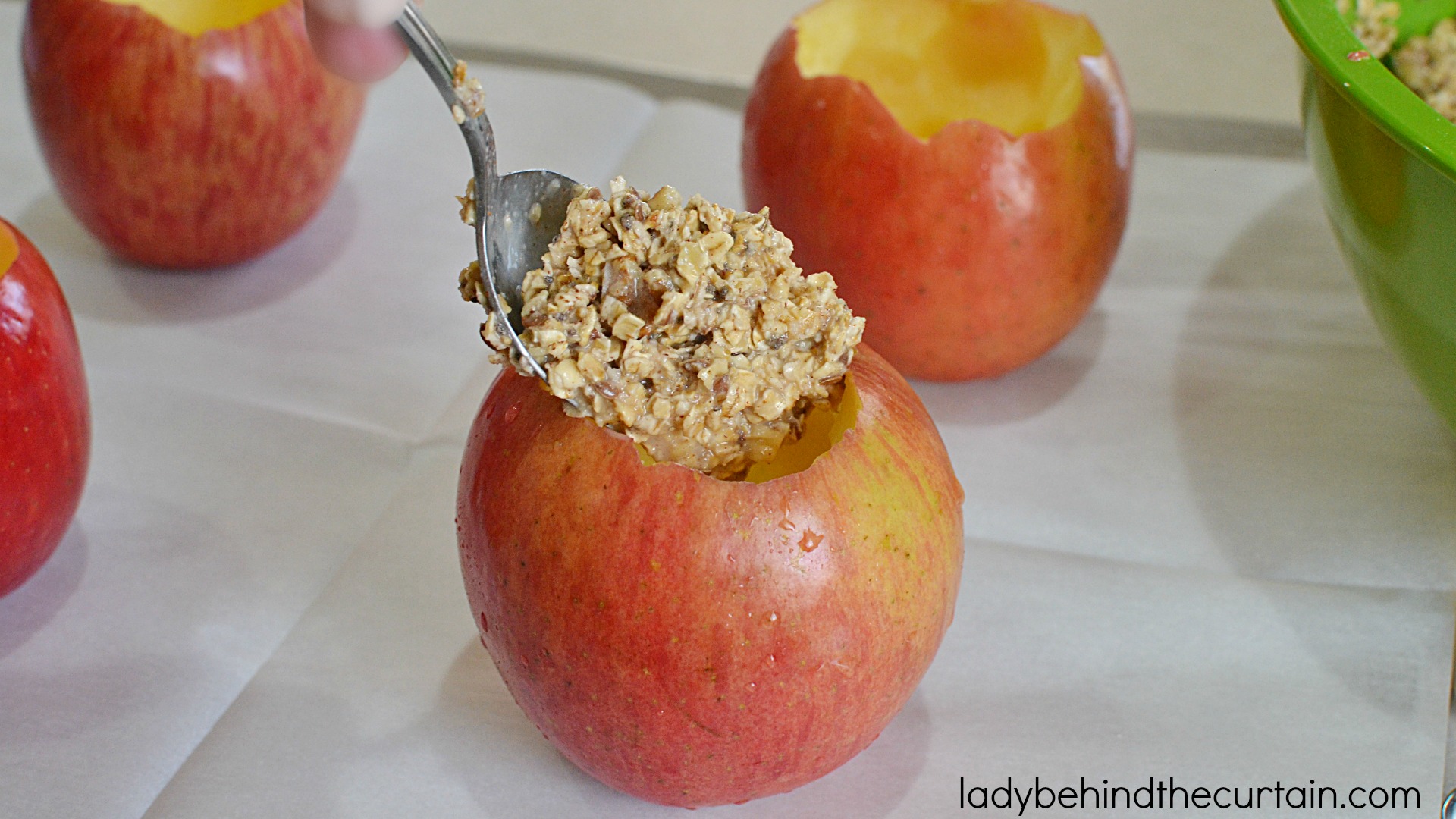 MORE OATMEAL RECIPES

OVERNIGHT CARROT CAKE OATMEAL  2. CARAMEL APPLE OVERNIGHT OATMEAL  3. OVERNIGHT BLACKBERRY GINGER OATMEAL