Baked Oatmeal Filled Apples
Baked Oatmeal Filled Apples | THE BEST WAY TO EAT BREAKFAST! Breakfast never looked so good or tasted so good!  Add more flavor to your baked oatmeal by filling hollowed out apples.  Serve this at your next brunch or for out of town guests.  When they ask what's for breakfast and you say baked oatmeal filled apples they won't be able to sleep from excitement.  Well….maybe not…. but they will be excited for breakfast!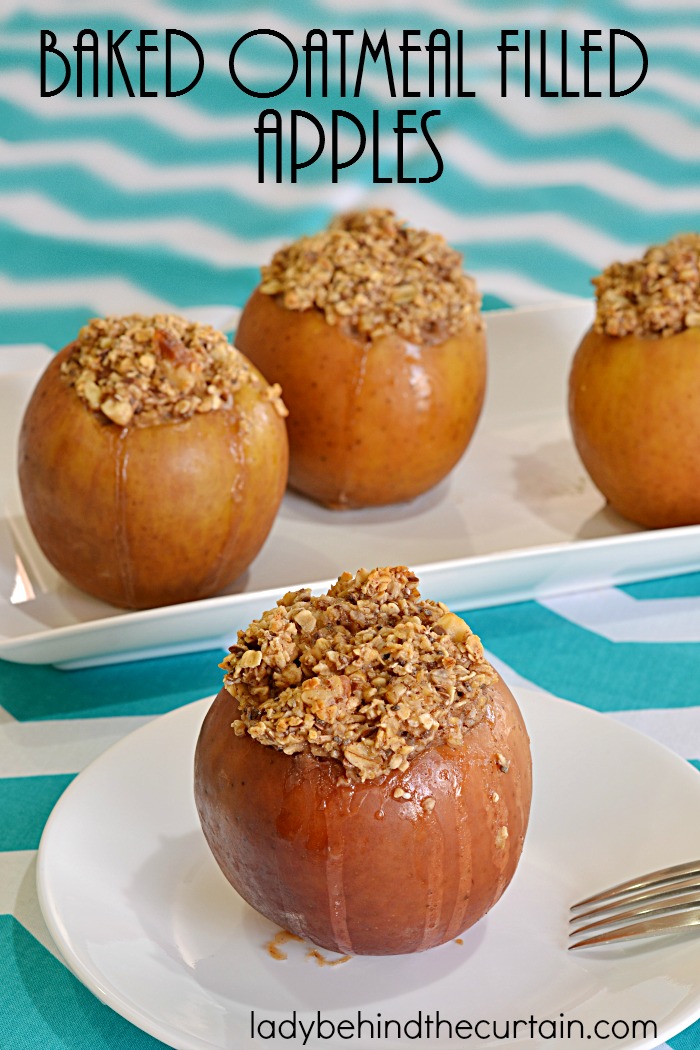 You can also try my Cranberry Orange Baked Oatmeal, Berry Baked Oatmeal, Banana Nut Baked Oatmeal or Triple Berry Baked Oatmeal.
Hollow medium apples.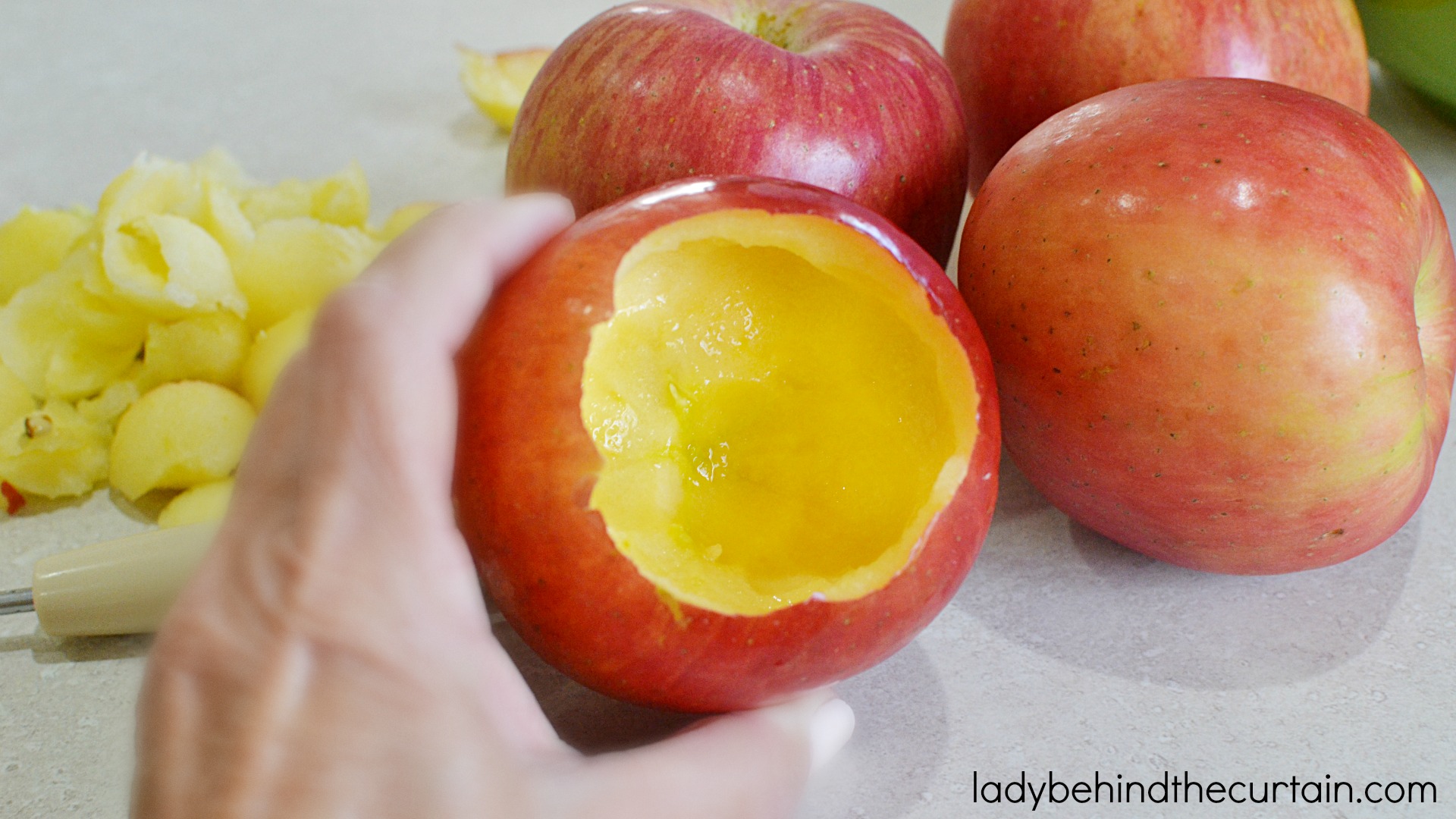 Fill with oatmeal filling.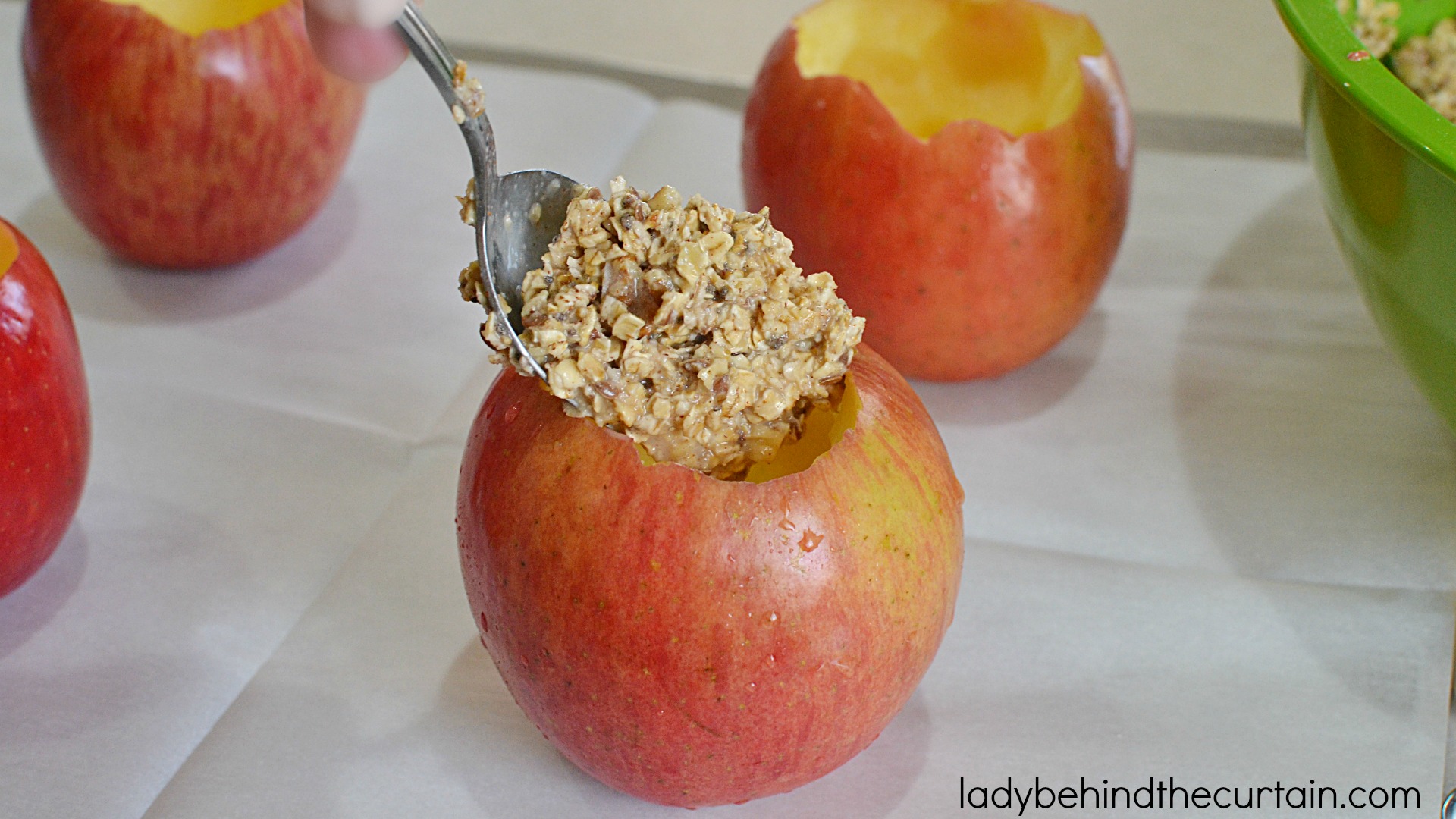 MORE OATMEAL RECIPES

OVERNIGHT CARROT CAKE OATMEAL  2. CARAMEL APPLE OVERNIGHT OATMEAL  3. OVERNIGHT BLACKBERRY GINGER OATMEAL
Baked Oatmeal Filled Apples
Ingredients
3 cups quick oats
3/4 cup light brown sugar, packed
1 1/2 teaspoons ground cinnamon
1/2 teaspoon salt
1 cup milk
3/4 cup apple juice
3 tablespoons butter, melted
1 1/2 teaspoons vanilla extract
3/4 cup walnuts, chopped
1 1/2 tablespoons chia seeds
1 1/2 tablespoons flax seeds
8 medium apples (I used Fuji)
Instructions
Preheat oven to 350°.
Use a melon baller tool to remove the inside of the apple. MAKE SURE YOU DON'T GO THROUGH THE BOTTOM
Place prepared apples on a cookie sheet.
In a large bowl mix together the oats, brown sugar, cinnamon , salt, milk, juice, butter, vanilla, walnuts, chia seeds and flax seeds.
Fill hollowed apples with oatmeal mixture.
Bake 25 to 30 minutes.