The Best Vanilla Cupcake Recipe
The Best Vanilla Cupcake Recipe | Just the right texture and moisture.  When a recipe has TWO vanilla beans and heavy cream in it you know it's going to be good.  You can take this base recipe and add different things to it.  Like dry jello mix, lemon lime soda, chocolate chips, toffee bits….I could go on and on.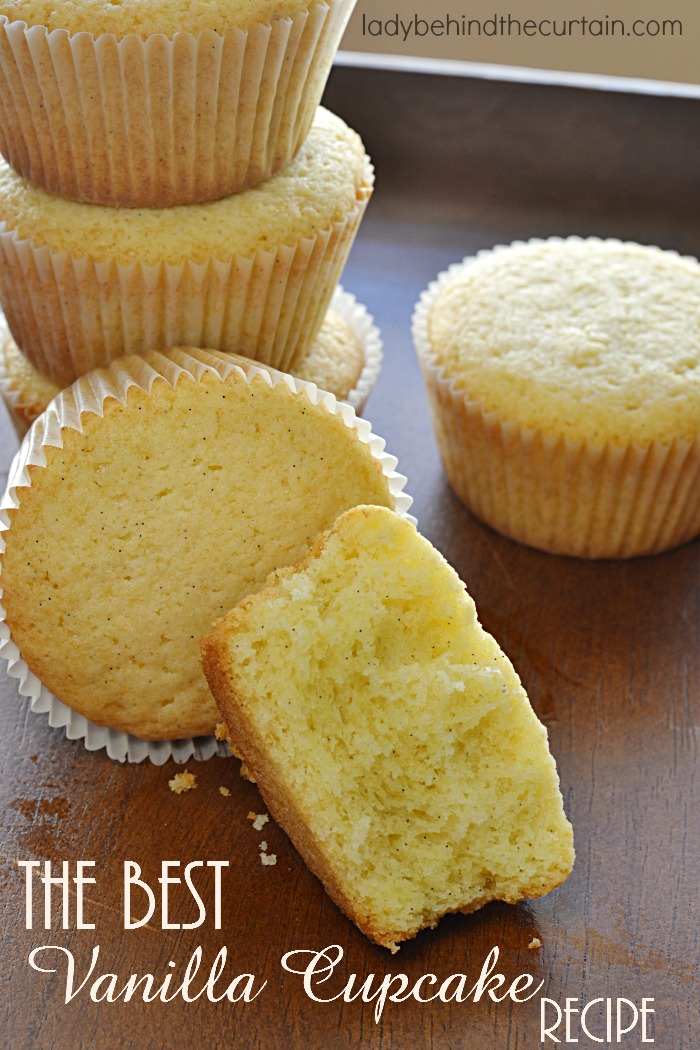 Something I do is….when I'm making cupcakes from scratch I make two batches.  One to use then and one to put in the freezer.  Right now I have two containers in my freezer one with this Vanilla Cupcake batter and one with my Devil's Food Cake Cupcake batter.  Now I'm ready for any surprise desserts I might need to make in a pinch.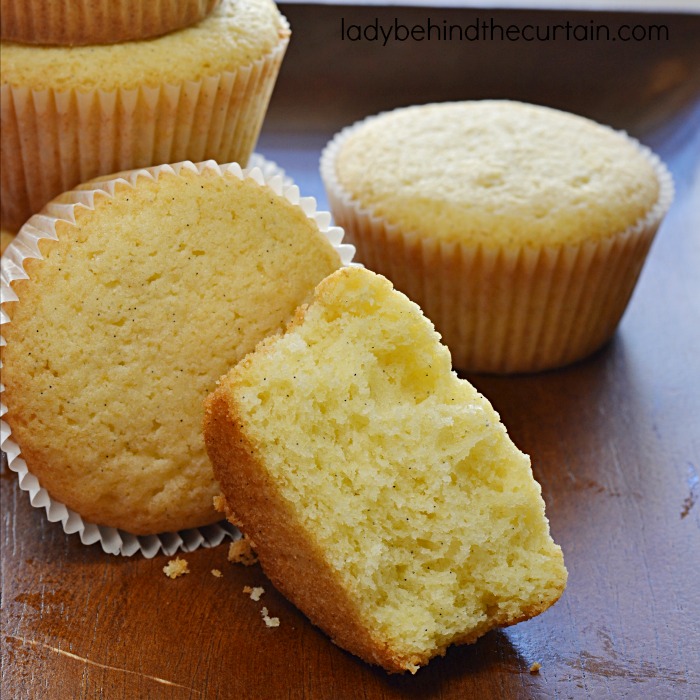 MORE CUPCAKE RECIPES
FINDING DORY OCEAN WATER CUPCAKES  2. ECLAIR CUPCAKES 3. CONFETTI TOWER CUPCAKES