Secret Fishing Hole Devil's Food Cupcakes
There's no denying that these rich chocolatey Secret Fishing Hole Devil's Food Cupcakes are the cutest things ever! Totally fun for Father's Day, birthdays or any summer party. WATCH MY VIDEO BELOW FOR COMPLETE DIRECTIONS ON HOW TO MAKE THESE ADORABLE CUPCAKES.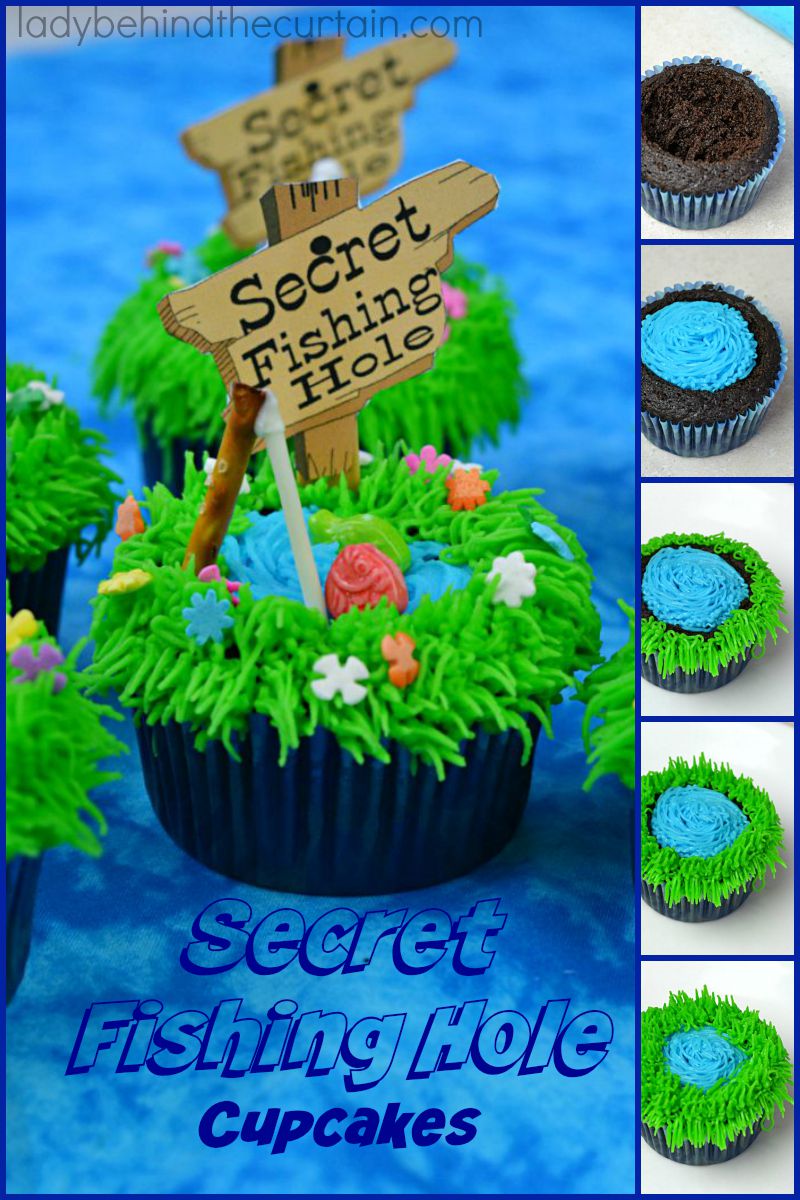 SUPPLIES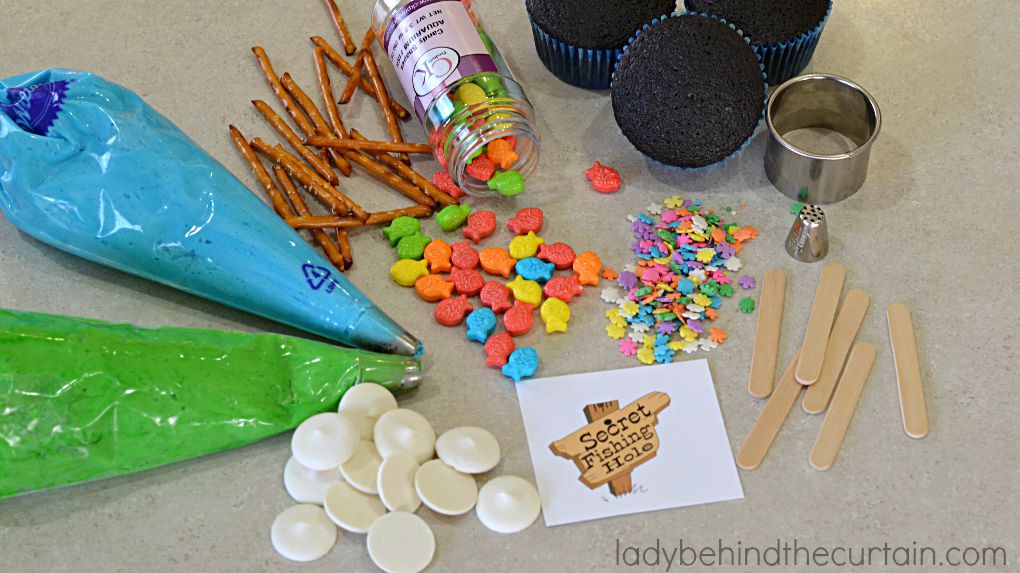 To make these fun cupcakes you'll need to start with a dense cupcake. Once your cupcakes are baked and cooled completely the fun can begin. Use a round cookie cutter (about 1 3/4-inch) and press down on the top of the cupcake (about 1/4-inch).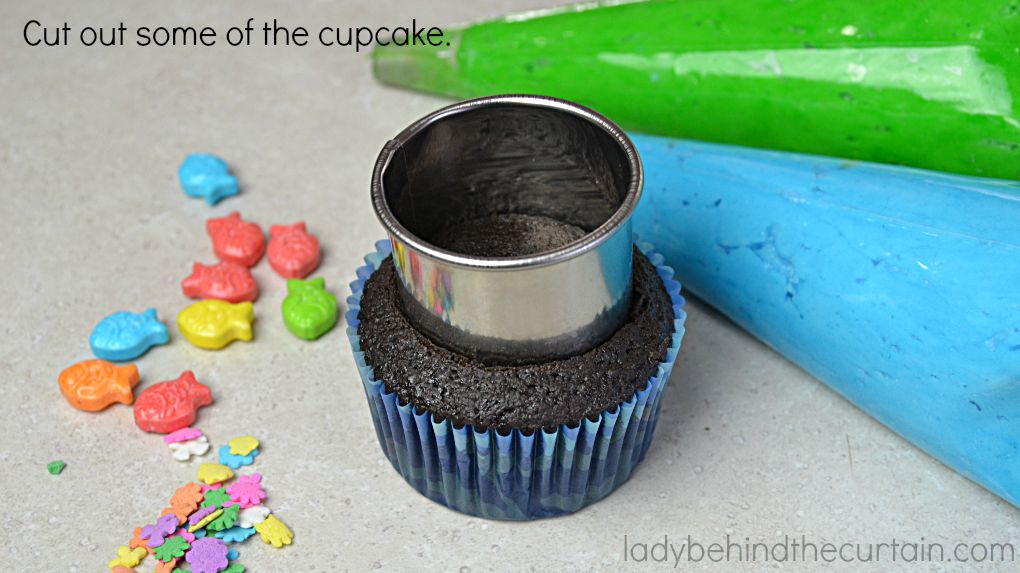 Use a paring knife to remove the cut portion of the cupcake again about 1/4-inch.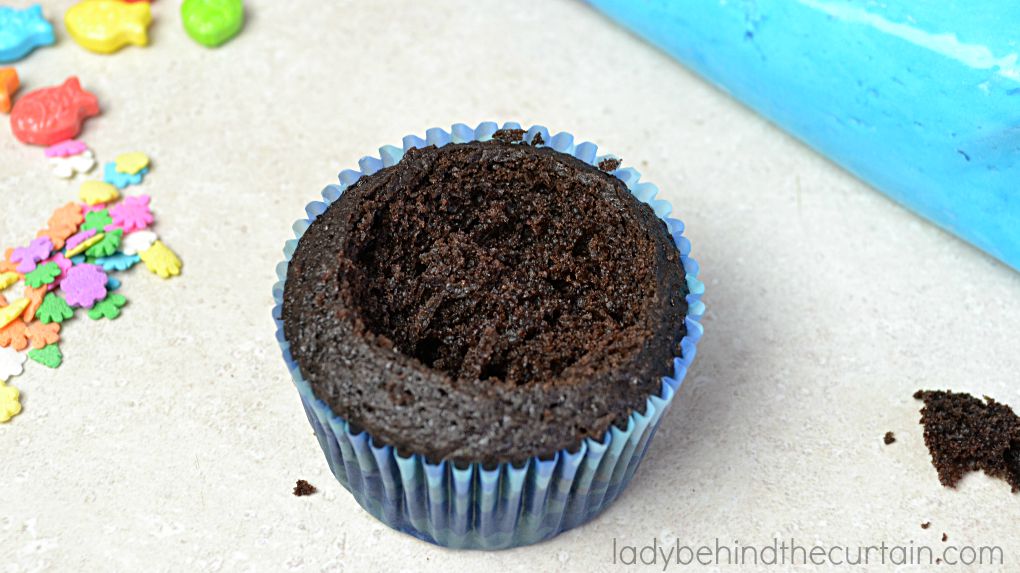 Fill in the hole in a swirling motion with blue frosting using a #233 (grass) tip.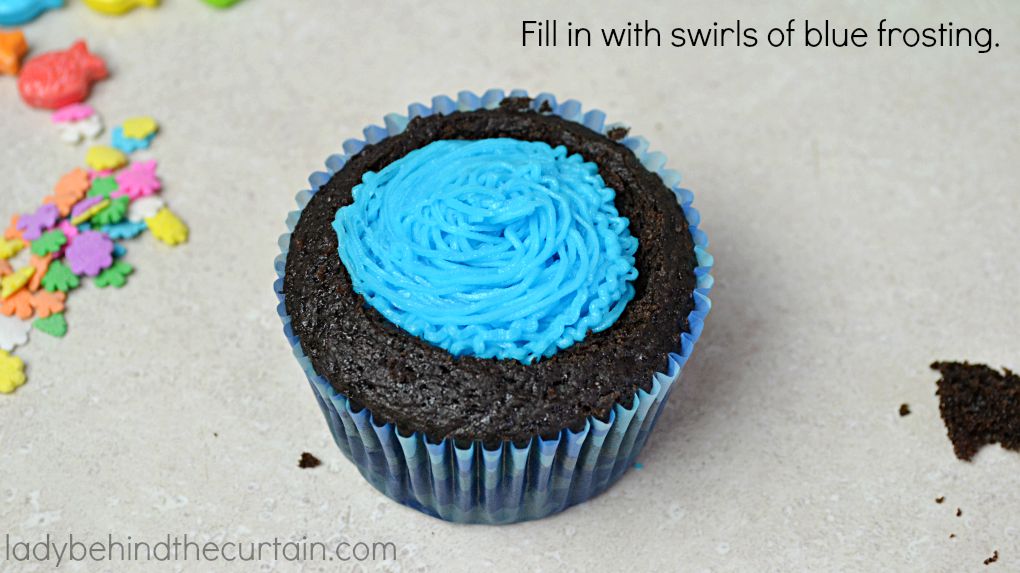 Now with the green frosting add grass around the edge of the cupcake also using a #233 tip.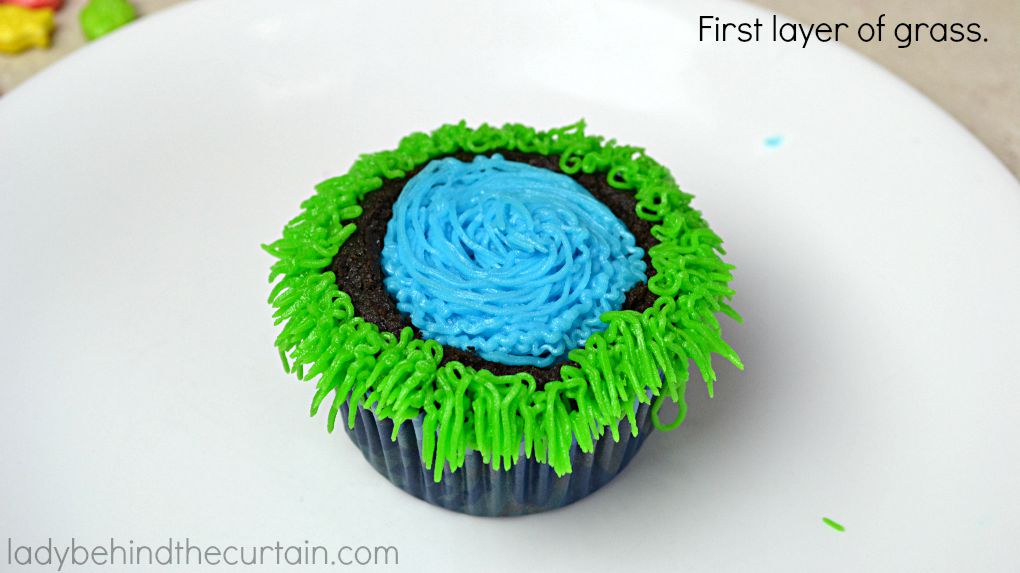 Continue on top, overlapping where you started around the sides.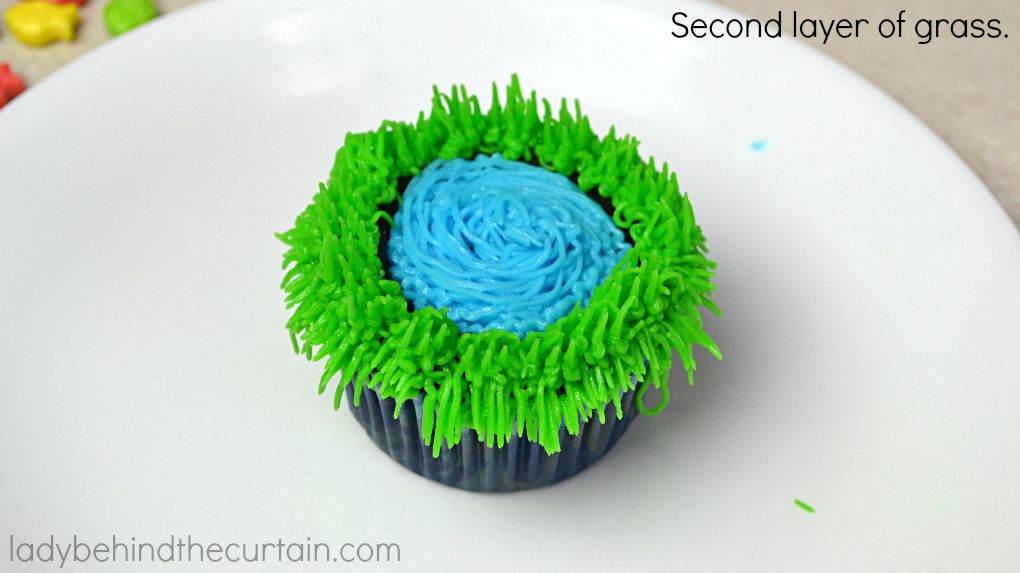 Fill in around the pond to give the water some depth.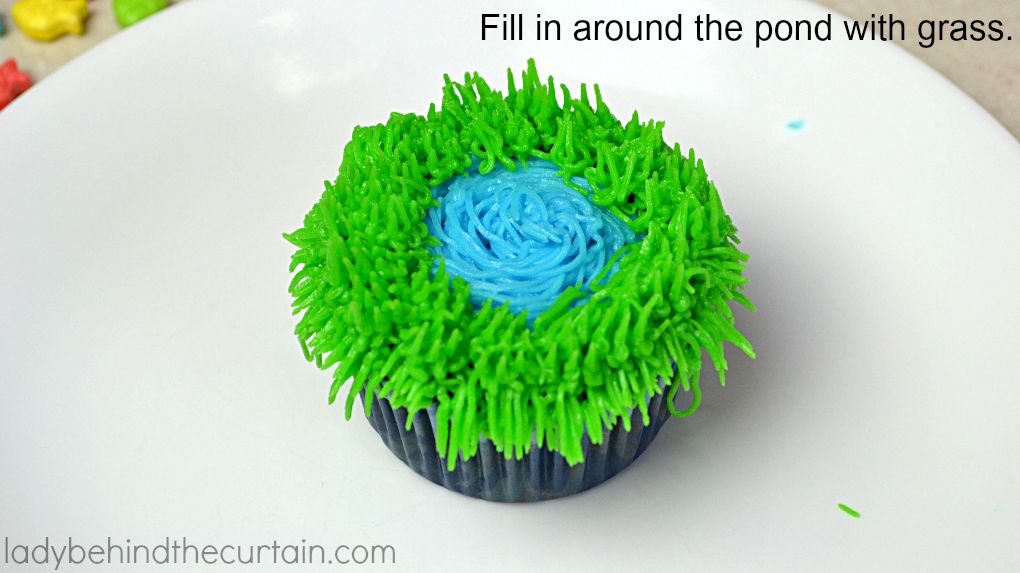 To make the fishing line: melt some white candy melts in the microwave, line a cookie sheet with wax paper. Pour the melted candy into a squeeze bottle and draw thin lines. Place in freezer 10 minutes or until hard.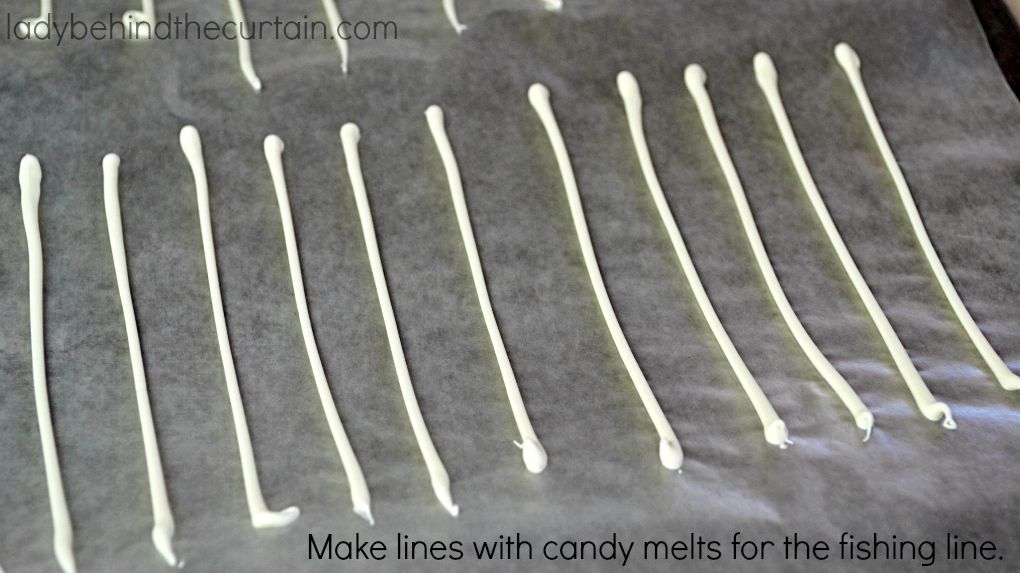 Cut out the sign, place a popsicle stick on the back at the same angle as the stake and tape onto the cutout. Insert into the cupcake.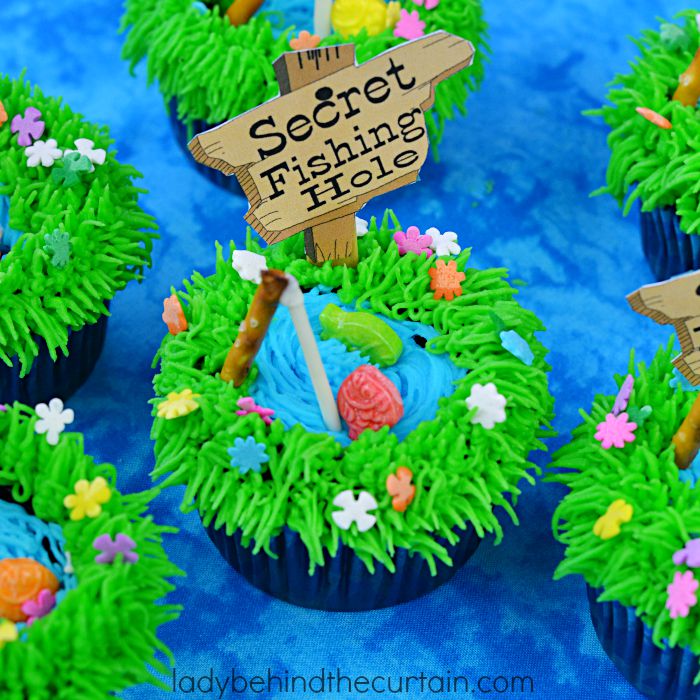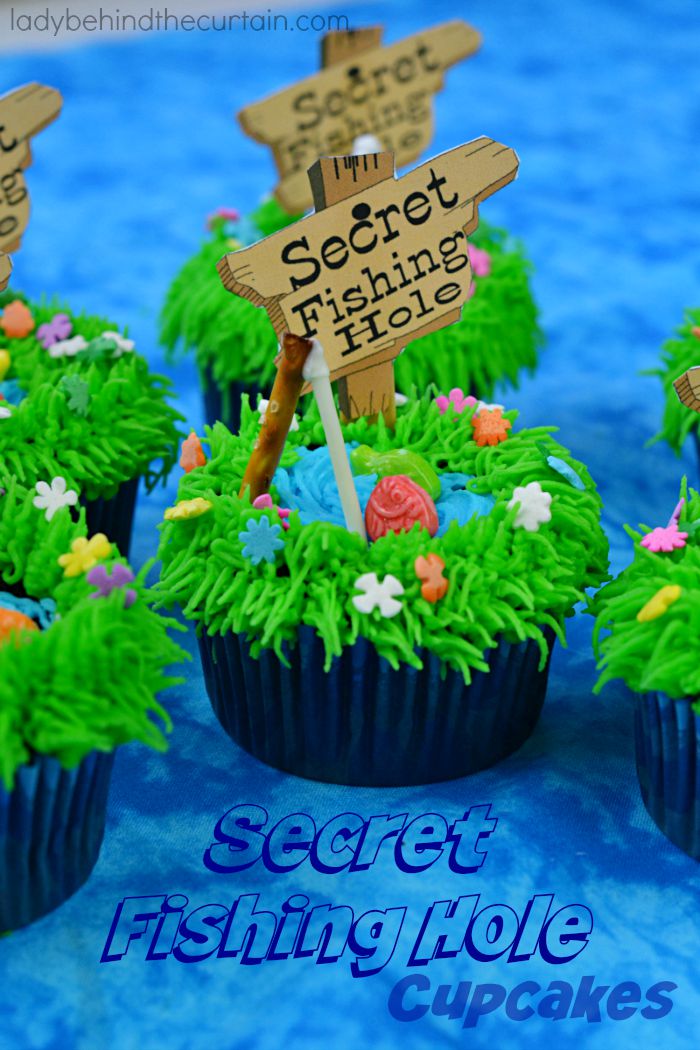 MORE PARTY CUPCAKE IDEAS
1. BANANA SPLIT ICE CREAM CONE CUPCAKES 2. MOVIE TIME CUPCAKES 3. CHURRO CUPCAKES