Color Mist Candy Corn Pretzels
Color Mist Candy Corn Pretzels | A simple treat that is perfect for a Halloween party.  Everywhere you look there is a new product that is candy corn flavor.  These pretzels create the illusion of candy corn while staying simple in flavor but fun and festive in looks!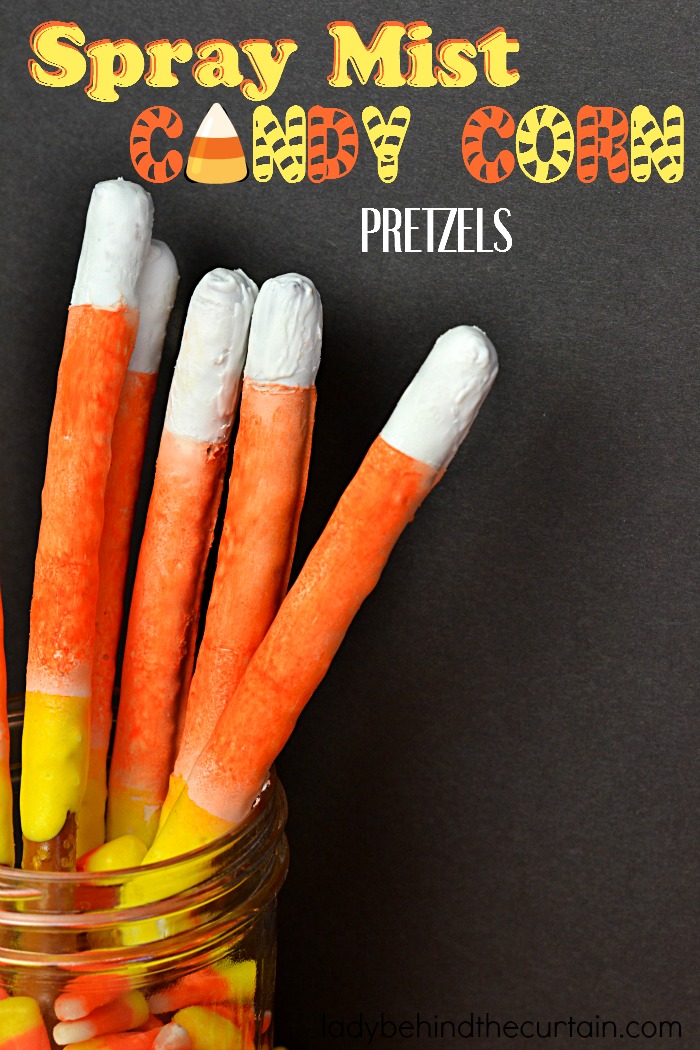 Instead of dipping the pretzel in melted candy three times I decided to only dip it once and then add the colors by using spray mist.  If you haven't ever worked with spray mist it's awesome for spaying on frosting and now on candy dipped pretzels!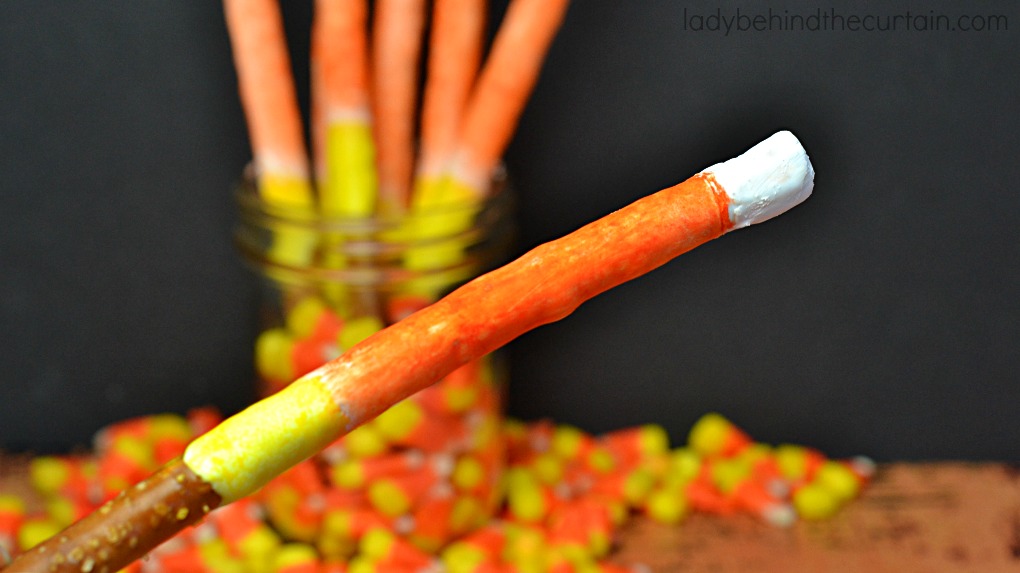 Dip the pretzel rods in melted bright white candy.  Place coated pretzels on a cookie sheet lined with parchment paper.  If it's warm like it is in Tucson (still 100's), place the pretzels in the refrigerator to solidify.  Once the candy has hardened (about 10 minutes if refrigerated) you are ready to spray.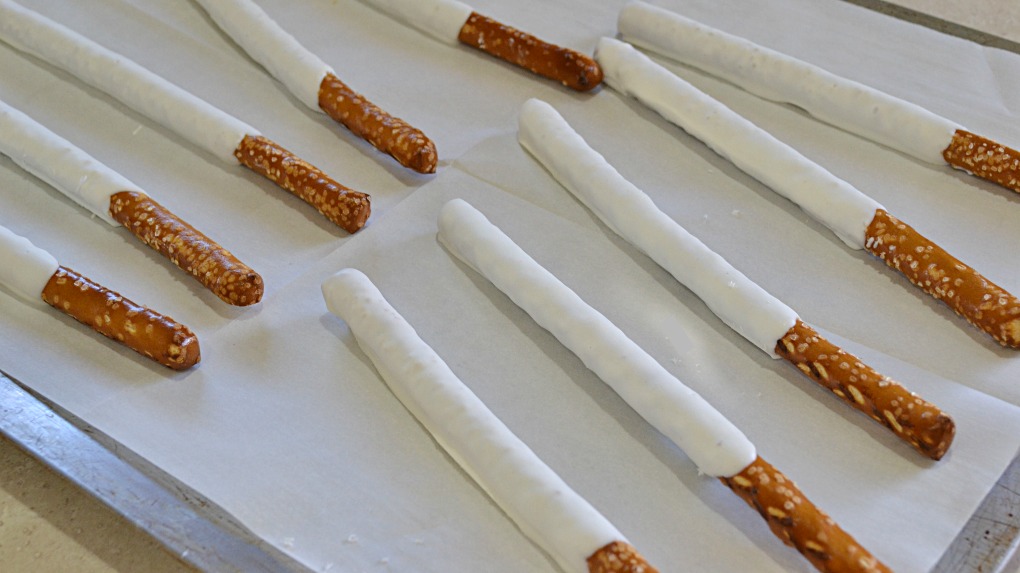 Tear strips of foil.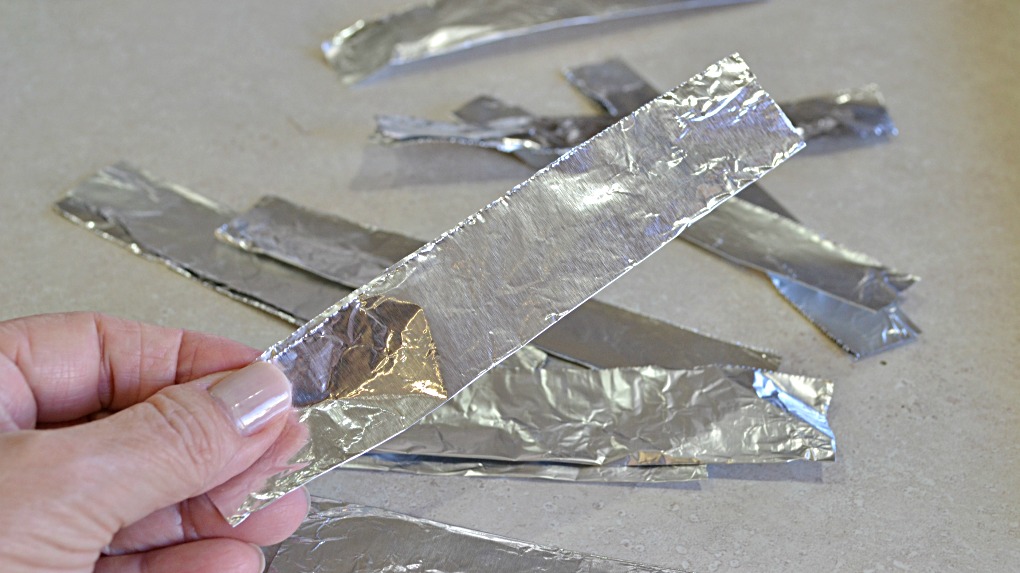 Wrap a strip of foil around the pretzel above the part that will be yellow.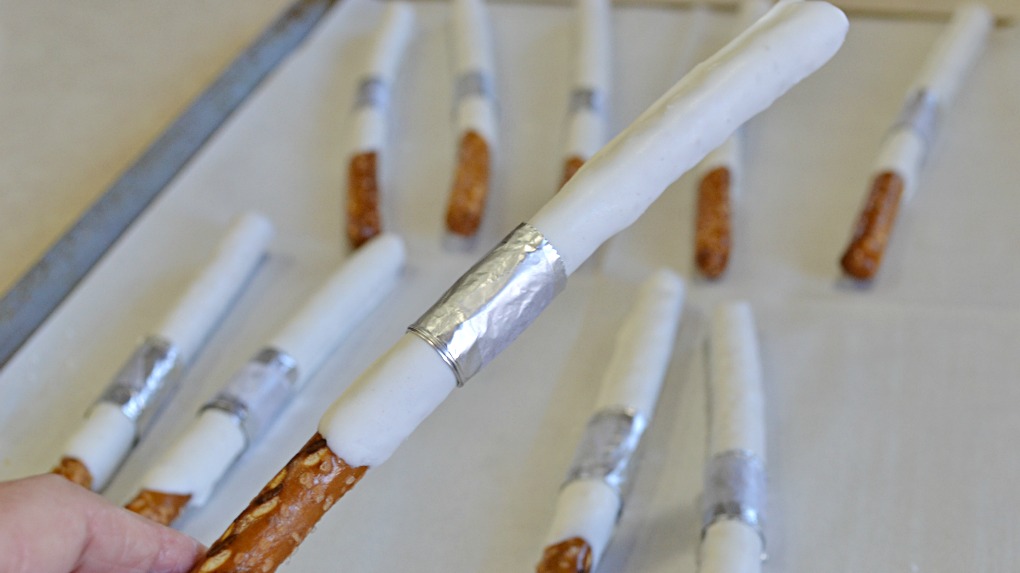 Spray the bottom part yellow.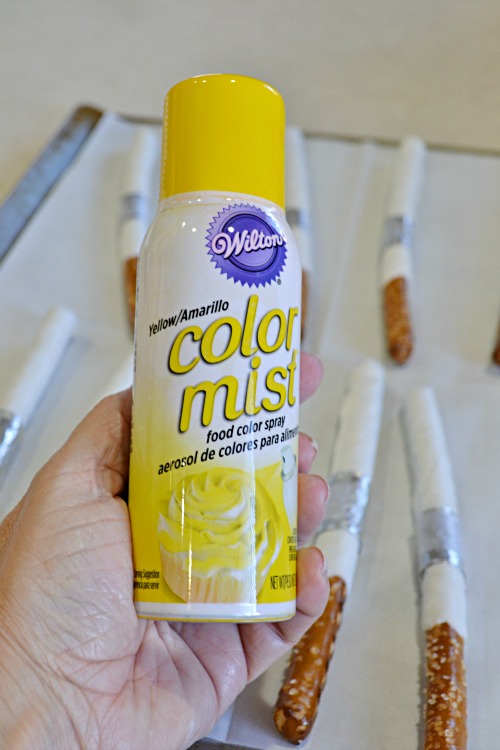 Remove the foil and set back on the parchment paper to dry.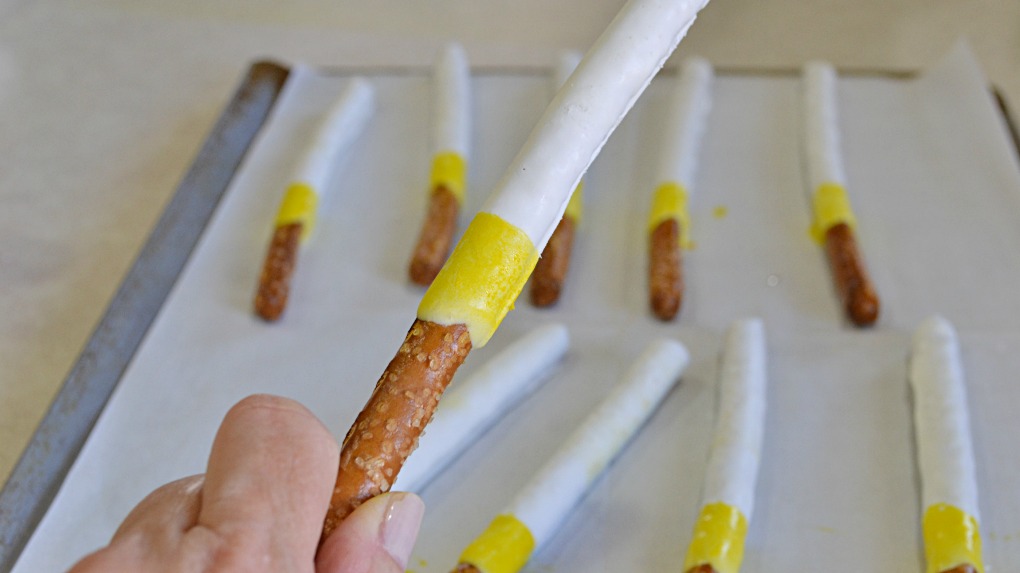 Wrap foil around the top of the pretzel.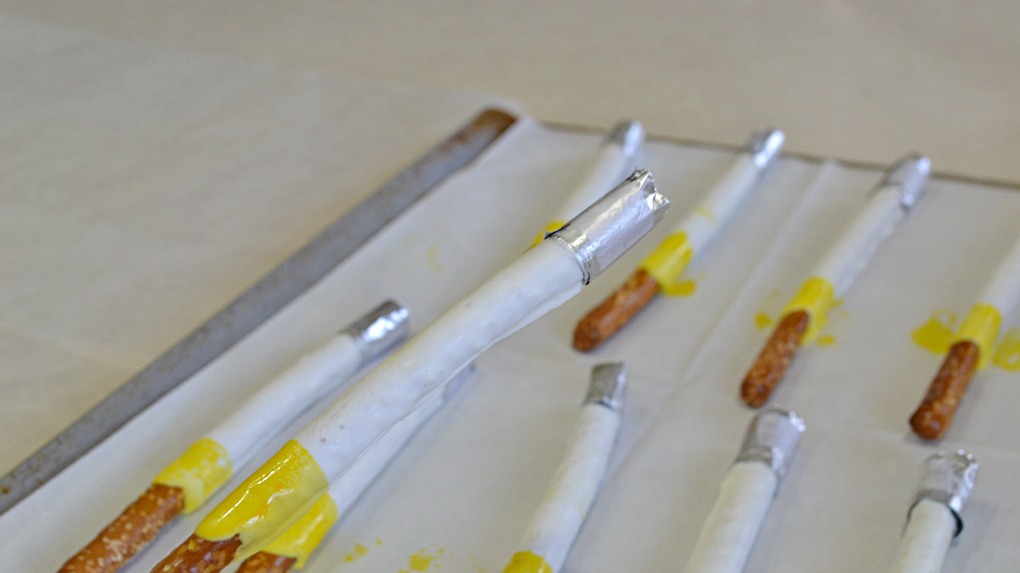 Spray the center with orange.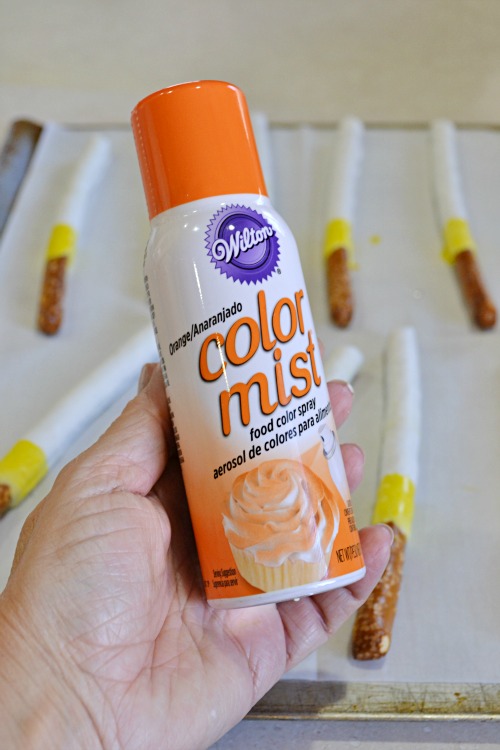 Place on the parchment paper to dry.  ENJOY!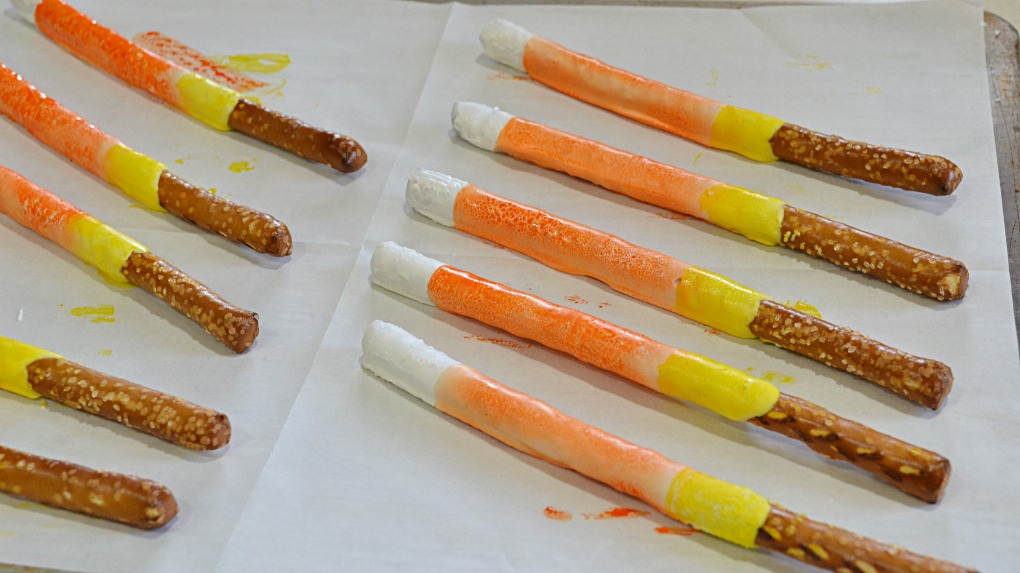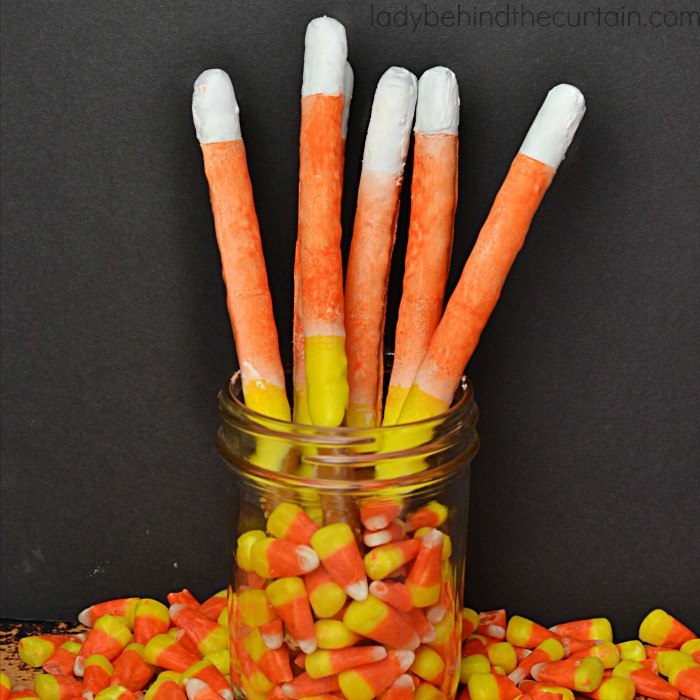 WATCH MY VIDEO FOR A DETAILED LOOK AT TWO OF THE METHODS I HAVE LISTED BELOW!