Dark Chocolate Witch Hat Cookie Cutter Filled Fudge
Dark Chocolate Witch Hat Cookie Cutter Filled Fudge: An easy to make Halloween fudge that only requires a few ingredients but adds loads of fun to your Halloween Party. Scroll down to see step by step instructions on how you can make your own bewitching Halloween fudge!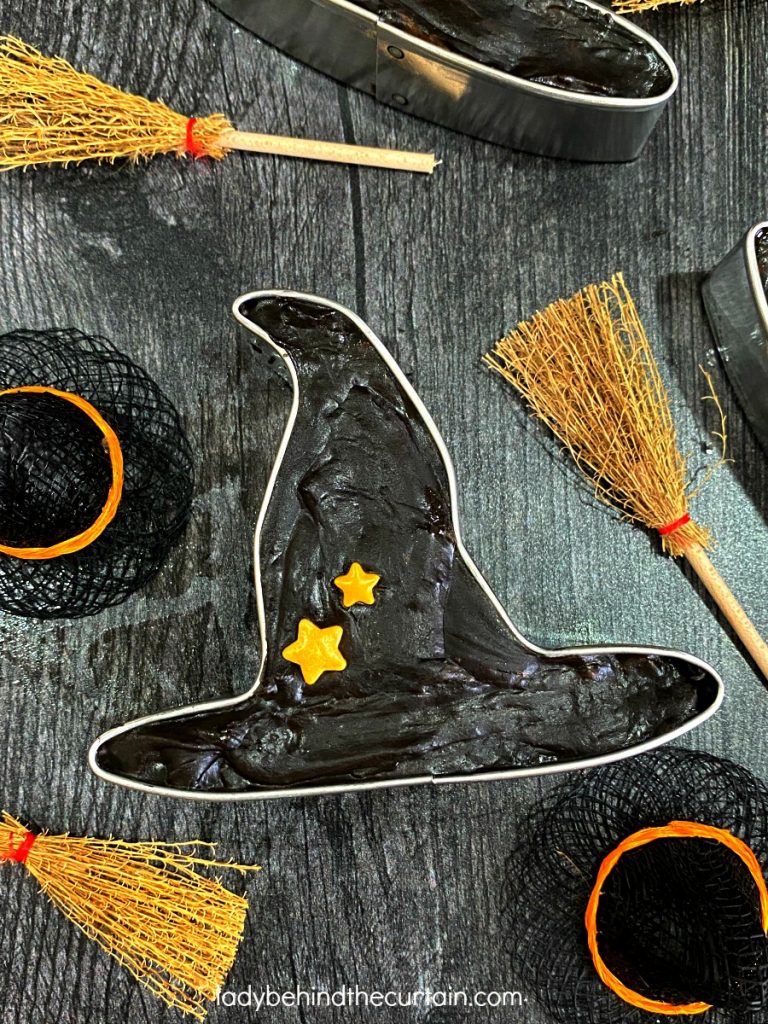 Your Fudge is only as Good as Your Ingredients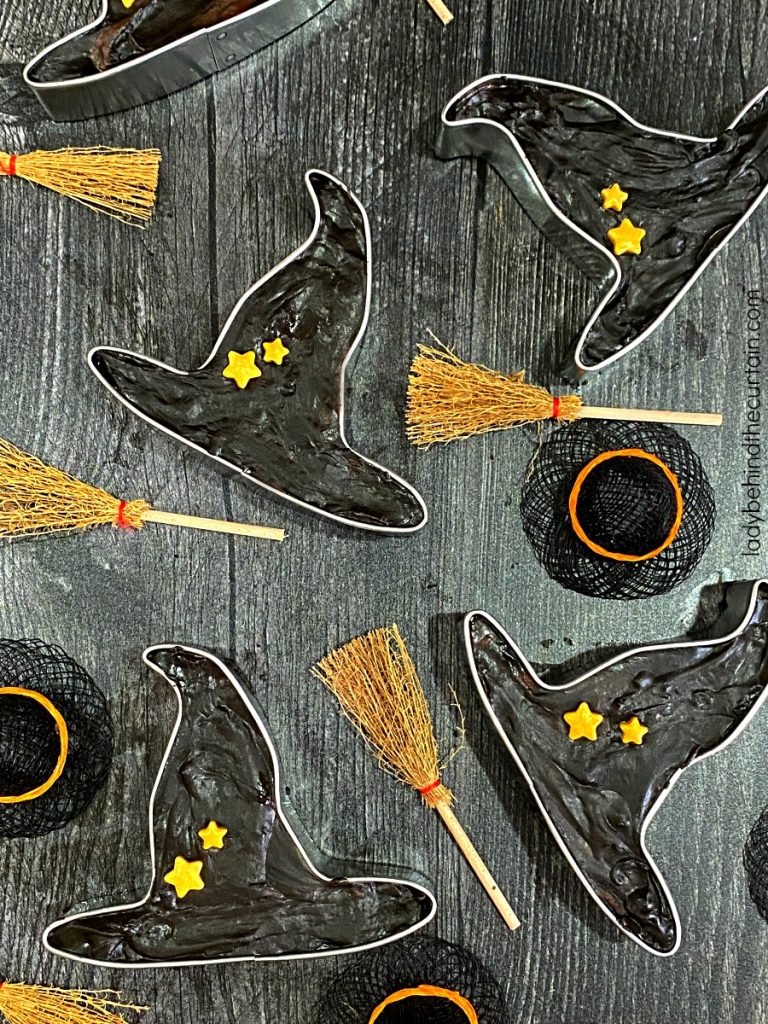 MORE FUN HALLOWEEN TREATS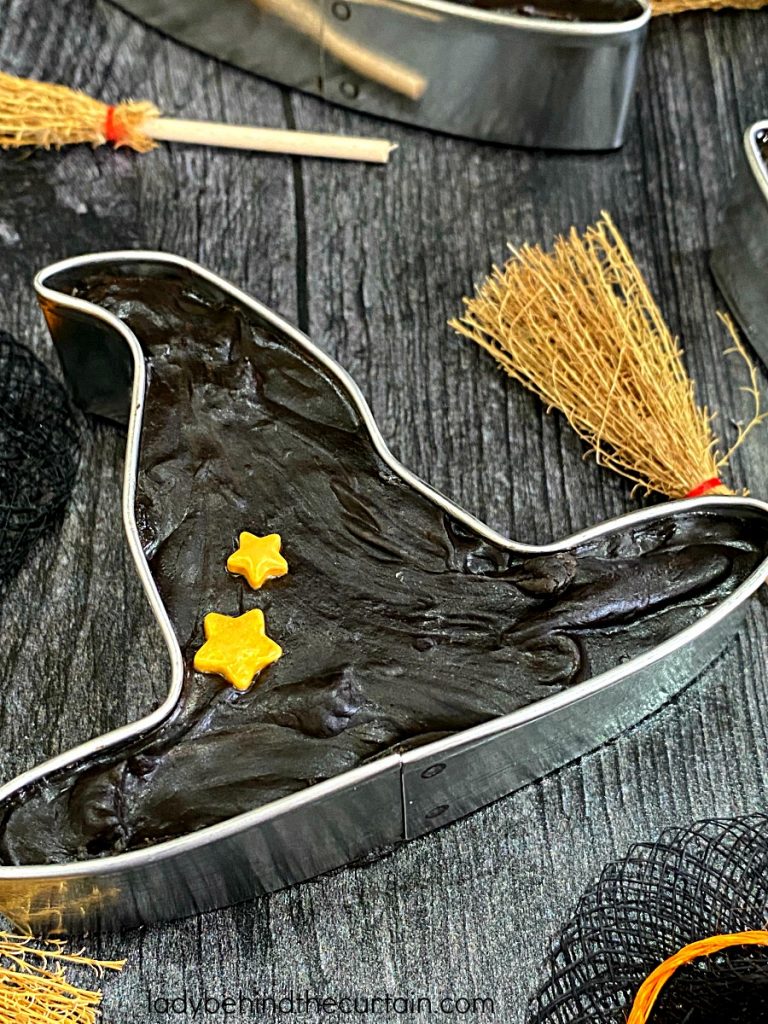 How to Make Chocolate Witch Hat Cookie Cutter Filled Fudge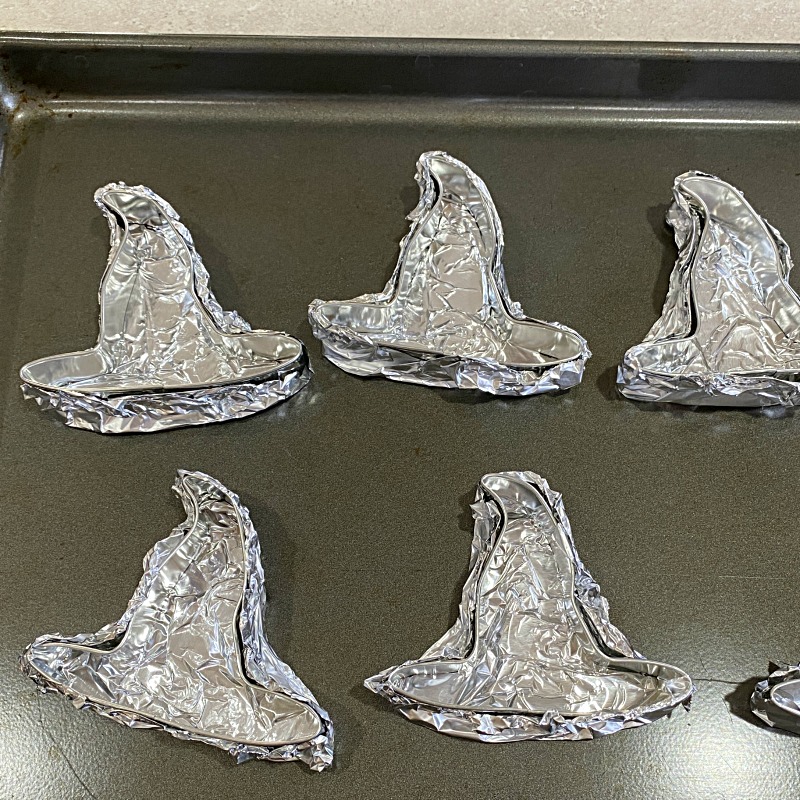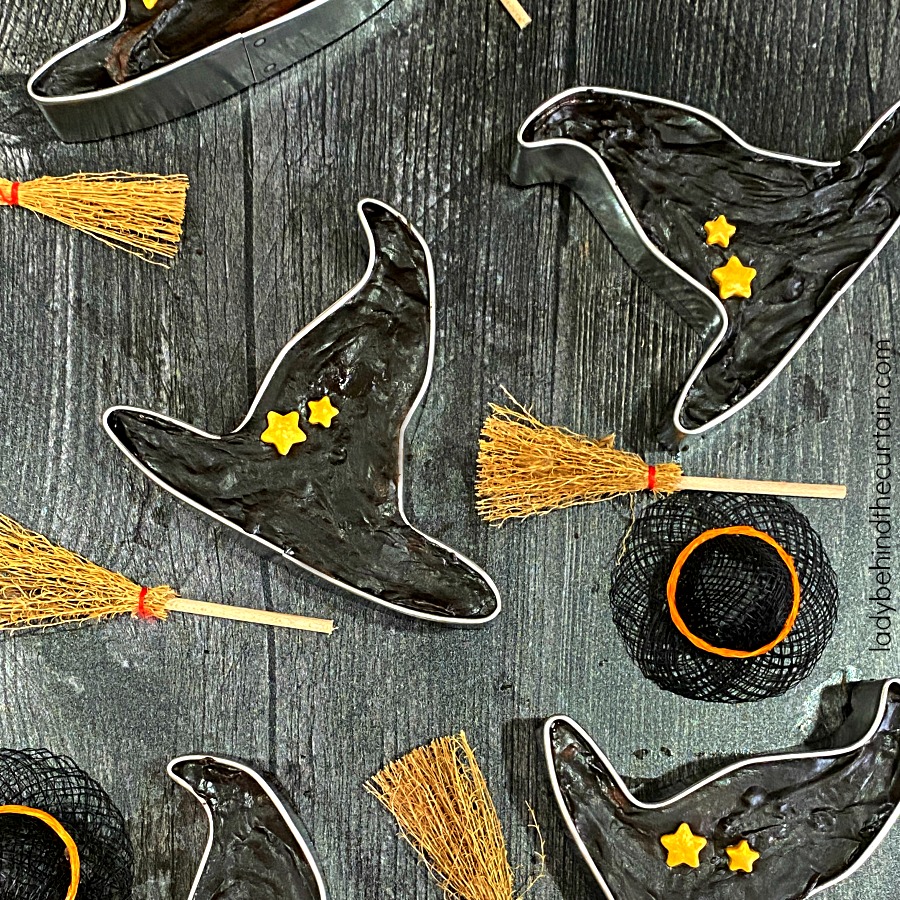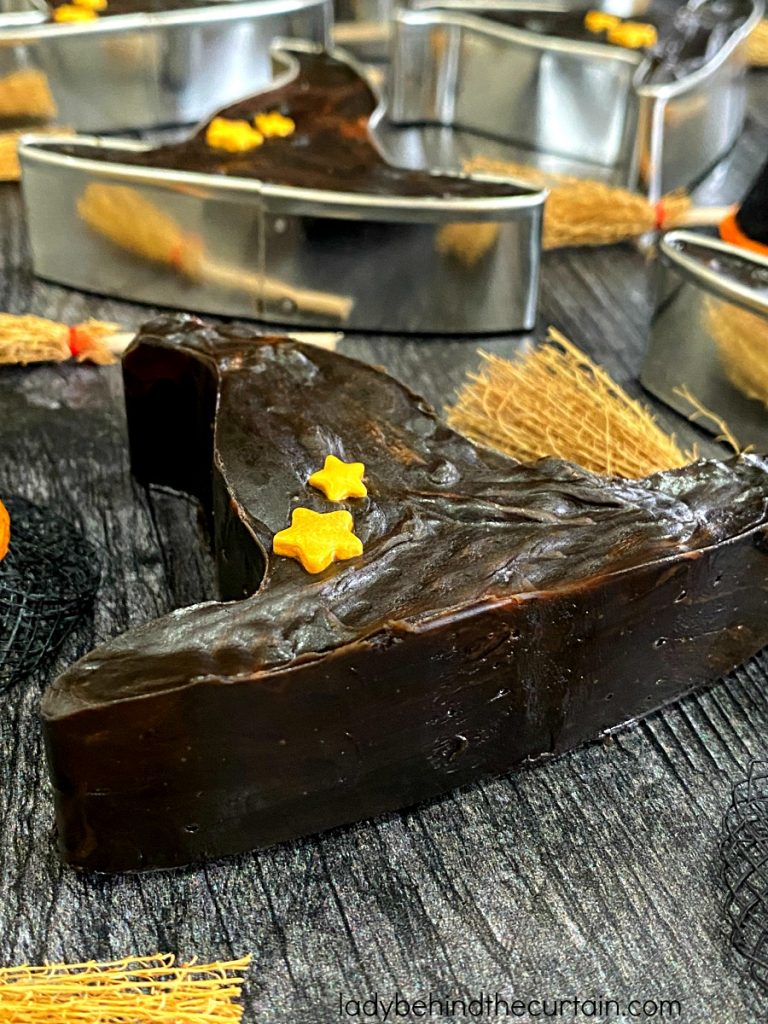 IDEAS: Place on the dessert table, at each place setting or wrap up for the perfect party favor!
MORE FUDGE RECIPES—CLICK HERE FOR OVER 30 FUDGE RECIPES→FUDGE FOR ALL OCCASIONS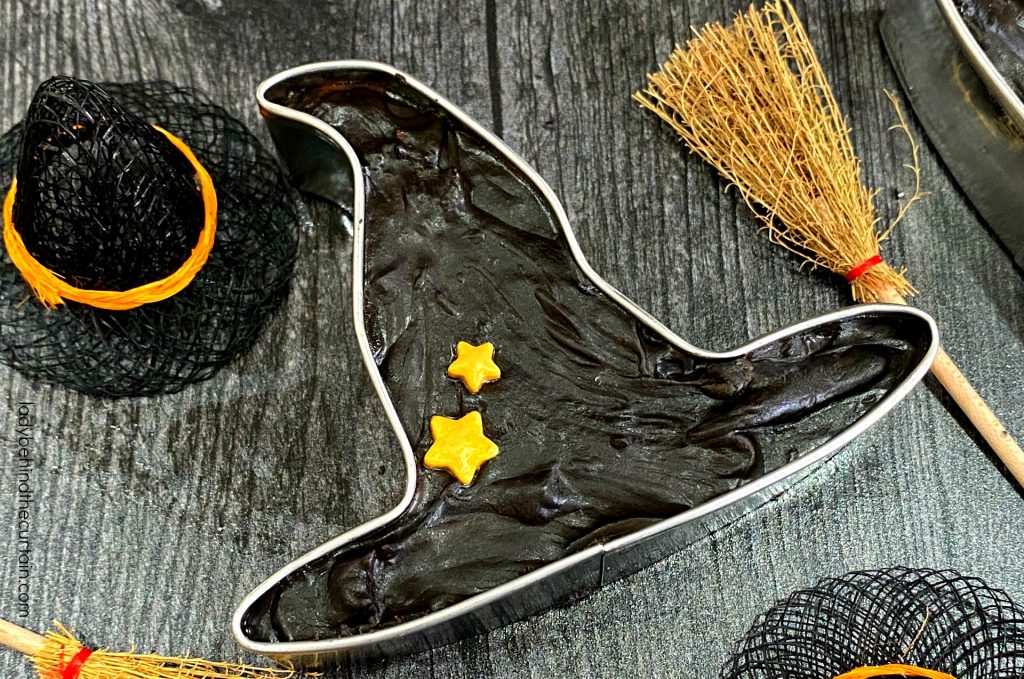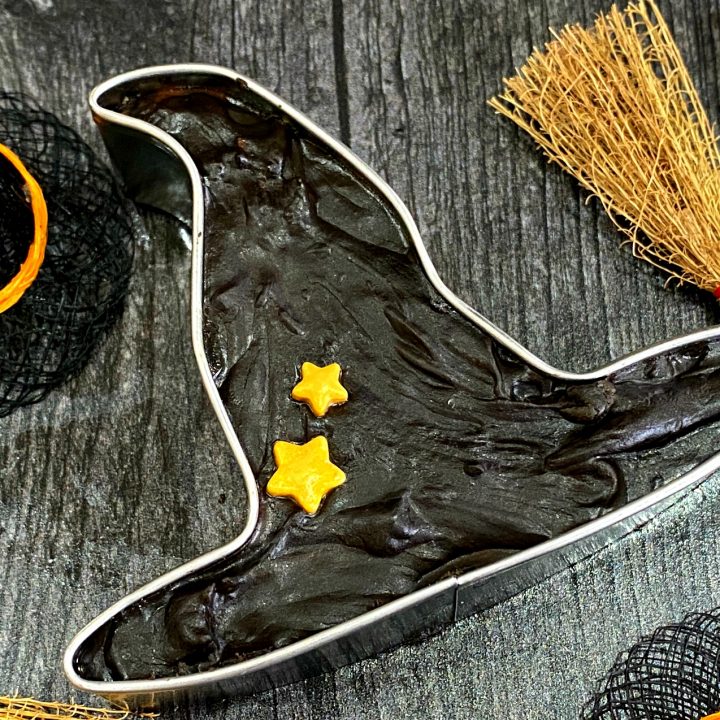 Dark Chocolate Witch Hat Cookie Cutter Filled Fudge
Yield:
Fills 9 Cookie Cutters
Transform an everyday fudge into a BEWITCHING FUDGE!
Ingredients
1 (10 ounce) bag semisweet chocolate chips
1 cup peanut butter chips
1 (14 ounce) can sweetened condensed milk
2 tablespoons unsalted butter, softened
1 teaspoon vanilla extract
black gel food coloring
9 (3-1/8 inches tall x 3¾ inches wide) witch hat metal cookie cutters
Optional: star sprinkles
Instructions
Place each of the cookie cutters on it's own piece of foil; seal foil tightly around the outside.
Place on a cookie sheet.
Lightly spray cookie cutter with non stick cooking spray.
In a 4 cup microwaveable measuring cup, mix chocolate chips, peanut butter chips, milk and butter.
Microwave uncovered on high 1 minute, stir, continue at 60% for 30 seconds.
Stir in vanilla and black gel food coloring (the amount is up to you).
Keep stirring until creamy.
Spoon fudge mixture into prepared cookie cutters.
If necessary; dip your fingertips in water to press the fudge into the corners of the cookie cutter.
Add optional star sprinkles.
Refrigerate uncovered about 2 hours or until firm.
Carefully remove foil.
IF TAKING THE FUDGE OUT OF THE COOKIE CUTTER: Gently press fudge out of the molds from the top side of the fudge.
NEVER MISS A POST