Brown Sugar Coffee Caramel Ice Cream
I received free product from Hamptons Lane for this post.  All opinions are 100% mine.
Add a twist to the typical caramel ice cream with this Brown Sugar Coffee Caramel Ice Cream.  This easy to make ice cream is full of coffee flavored caramel with a touch of brown sugar, cinnamon and butter.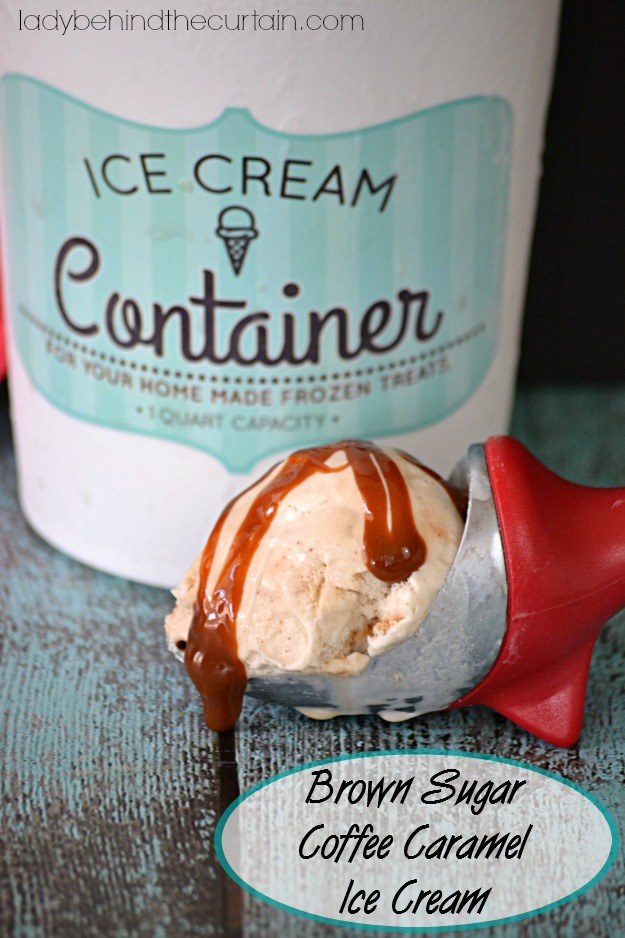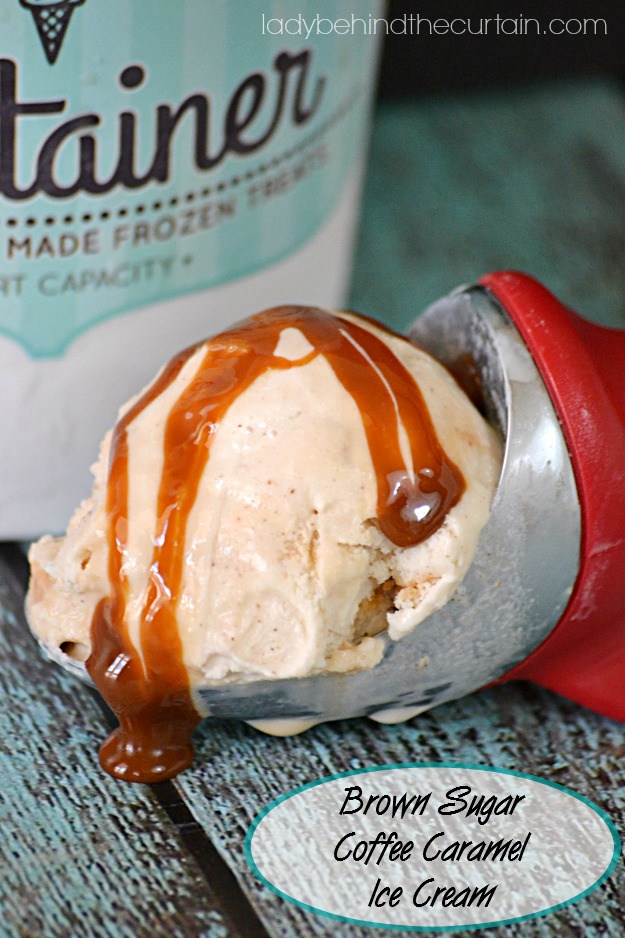 Melt together brown sugar, cinnamon and butter; add to the ice cream mixture, when the ice cream is finished churning add spoonfuls of the Cold Crew Coffee Caramel.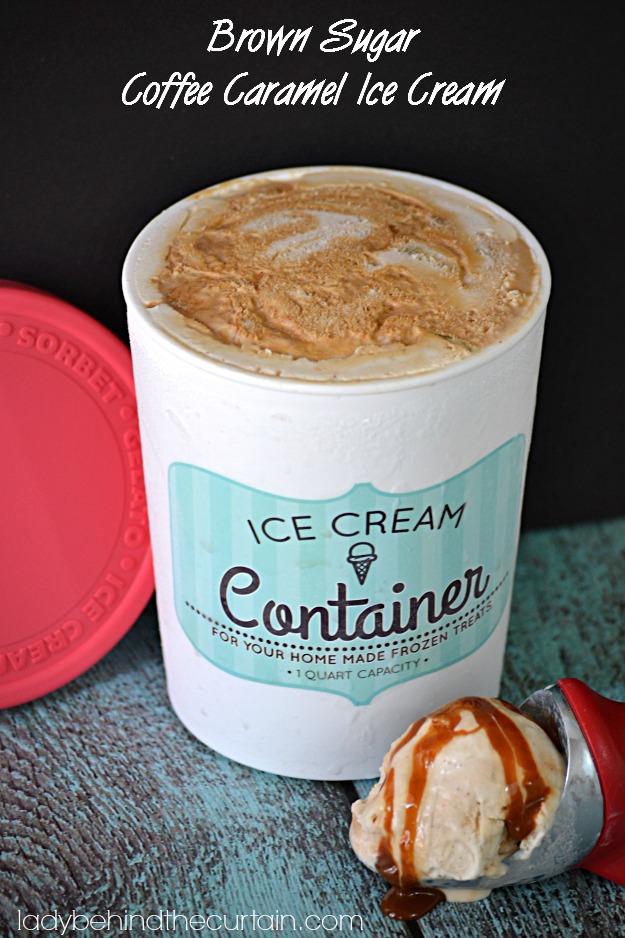 READ BELOW TO SEE HOW YOU CAN RECEIVE A FUN CULINARY BOX!
IF YOU USE MY CODE YOU WILL RECEIVE $10 OFF YOUR FIRST BOX!
https://hamptonslane.com/r/1259b60b9f6aea3b4db7e945df9feddd
This August Hamptons Lane has put together an amazing delicious Ice Cream Sundae Bar.  Every month their team of experts puts together amazing kitchen products along with artisan foods & ingredients into a themed box, like the Must-Haves of Summer Cocktail Party, Mexicana or The Best in BBQ.
Happy mail is always a good thing!  I loved receiving my Hamptons Lane Ice Cream Sundae Bar in a box.  It was full of not only delicious items but great items to complete a fun party!
HOW IT WORKS:  On the first of the month the team will reveal the box, you have the opportunity to view it and decide if you would like to choose it.  No charge for boxes skipped!
These boxes are a food lovers dream filled with tools and food to help you create amazing things!
Each month, discover these items in a themed box and enhance your culinary experience as chef, entertainer, and eater — all for an amazing value.
MEMBERSHIP IF FREE!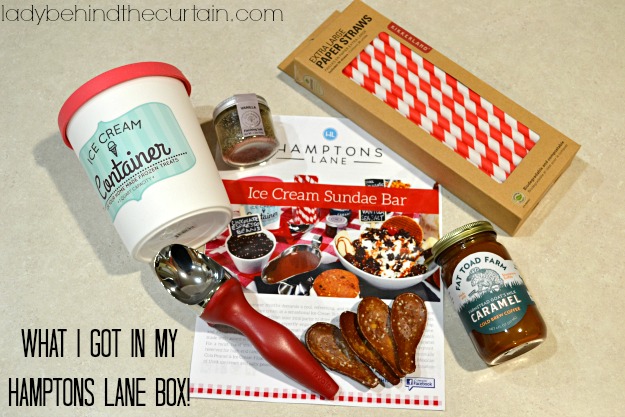 HERE ARE THE ITEMS IN THIS MONTHS ICE CREAM SUNDAY BAR: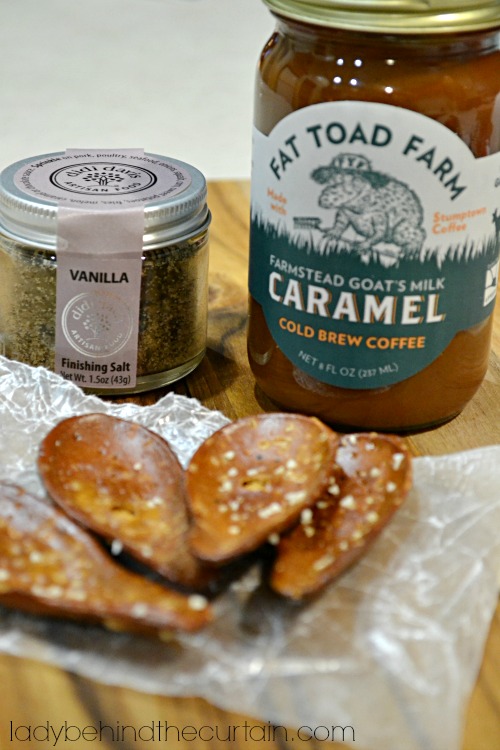 Stumptown Cold Brew Coffee Caramel from Fat Toad Farm:  I loved the rich caramel flavor along with a touch of coffee.  So Creamy and delicious…drizzle over baked goods like cookies, make candy, caramel float or make this Brown Sugar Coffee Caramel Ice Cream!
Vanilla Finishing Salt by Didi Davis Food:  The combination of sweet and salty is classic and perfect to finish off your caramel dessert.
Edible Pretzel Spoons by Foodiespoon:  These adorable spoon shaped pretzels will add a touch of whimsy to your ice cream sundae bar.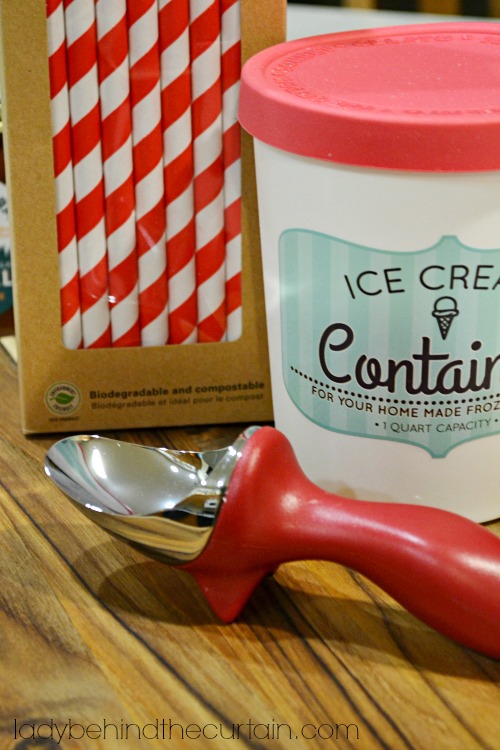 Tilt Up Ice Cream Scoop by Tovolo:  Are you kidding me?  This is the BEST and heaviest ice cream scoop I've every had!
Sweet Treats Ice Cream Tub by Tovolo:  I LOVE this container!  The perfect quart size tub that gives the look of an ice cream container.  The Silicone lid fits tightly to keep your ice cream fresh and freezer burn free.
Red & White Extra Wide Paper Straw by Kikkerland:  These extra wide straws are perfect to use for milk shakes, floats and smoothies!  The straws  are made to stay stiff and sturdy in cold liquids and dairy products for up to 3 hours.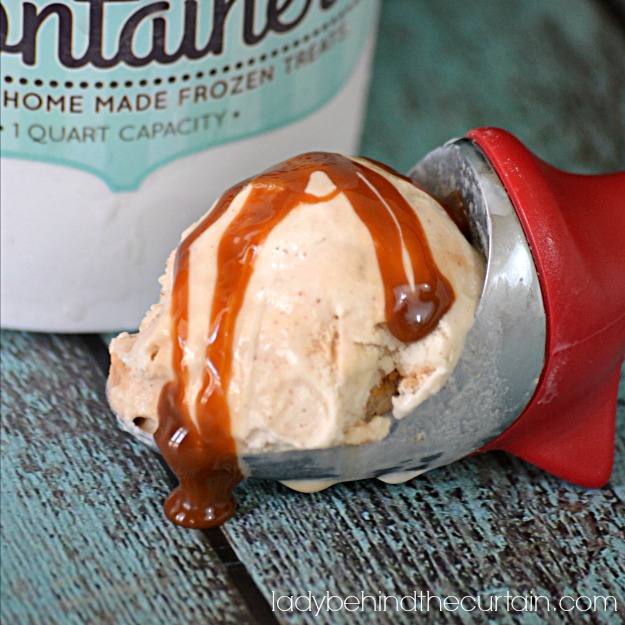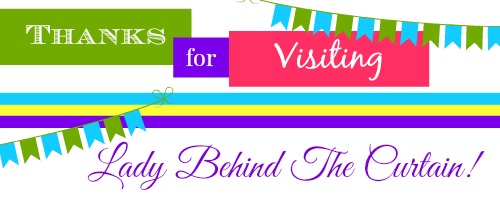 I received free product from Hamptons Lane for this post.  All opinions are 100% mine.