Grilled Chicken with Apple Butter Barbecue Sauce
Grilled Chicken with Apple Butter Barbecue Sauce: Marinated chicken slathered with a homemade barbecue sauce is perfect anytime of year. Using apple butter for the base of the barbecue sauce offers a touch of sweetness and spice. Bringing all the flavors of Fall to your grill. Push the recipe even further and make my homemade SLOW COOKER APPLE BUTTER.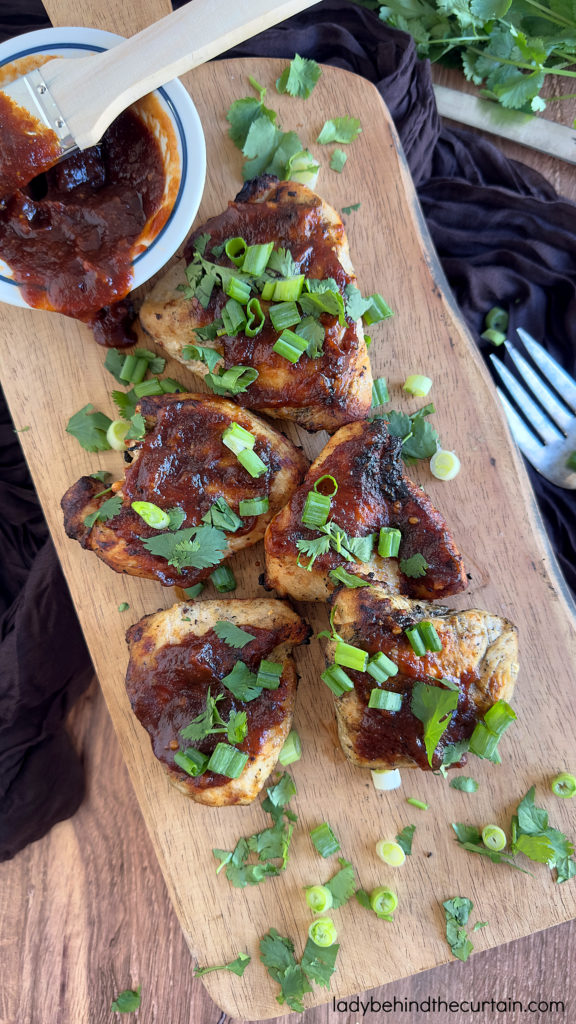 Too cold to fire up the outdoor grill? That's okay, Heat up a cast iron grill pan over medium-high heat, and lightly spray with cooking spray. Add chicken in batches, and cook until an instant-read thermometer inserted in thickest portion registers 165°. Cook both sides, brush with apple butter barbecue sauce, and cook for 1 minute.
Apple Butter Barbecue Sauce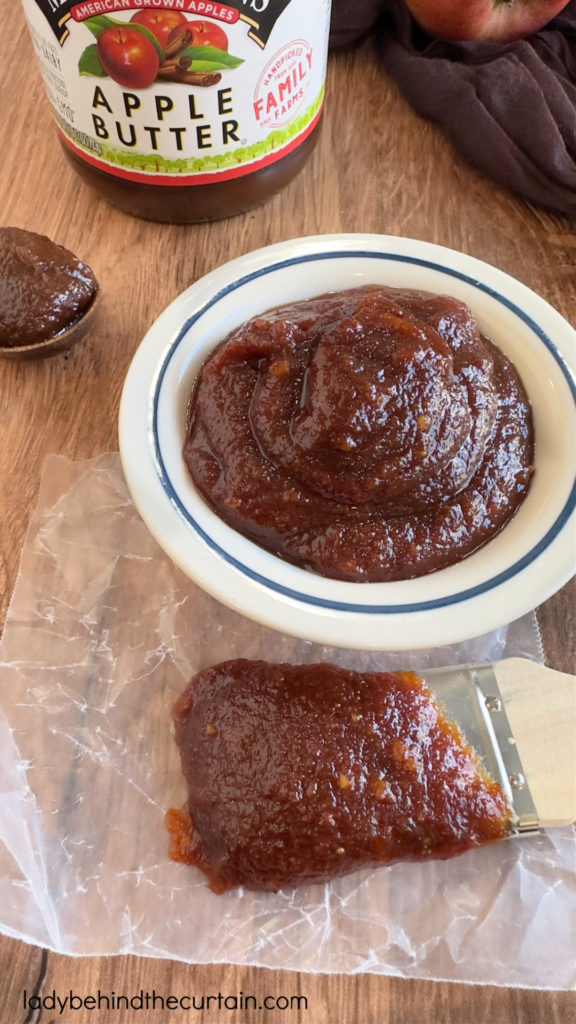 Spicy, sweet, and utterly delicious! I love this barbecue sauce. There are three ways of the serving this delicious apple butter sauce.
SLATHER ON GRILLED MEAT: Wait until your meat has been cooked before adding your sauce. I like to grill one side, turn the meat over, and while the other side is cooking add the sauce to the grilled side. The heat will thicken the sauce and have time to become thick and delicious. Turn the meat over and add sauce the that side, only grilling until the sauce has warmed and thickened.
SERVE ON THE SIDE: Heat sauce either on stove top or in the microwave and serve in individual dipping bowls.
BOTH: I love my sauce so I always have a little bowl of barbecue sauce on the side (even though the sauce was applied while grilling).
INGREDIENTS (full printable recipe below)
apple butter (store bought or homemade)
light brown sugar
ketchup
apple cider vinegar
Worcestershire sauce
tomato paste
Dijon mustard
onion powder
salt
garlic cloves
chipotle chile powder
black pepper
DIRECTIONS
In a medium saucepan, combine the apple butter, brown sugar, ketchup, vinegar, Worcestershire sauce, tomato paste, mustard, onion powder, salt, garlic, chile powder, and pepper.
Bring to a boil over medium heat.
Reduce heat to low, cover, simmer, stirring occasionally, until thickened (10-15 minutes).
Refrigerate up to a week. Makes 1½ cups
Other Meat Options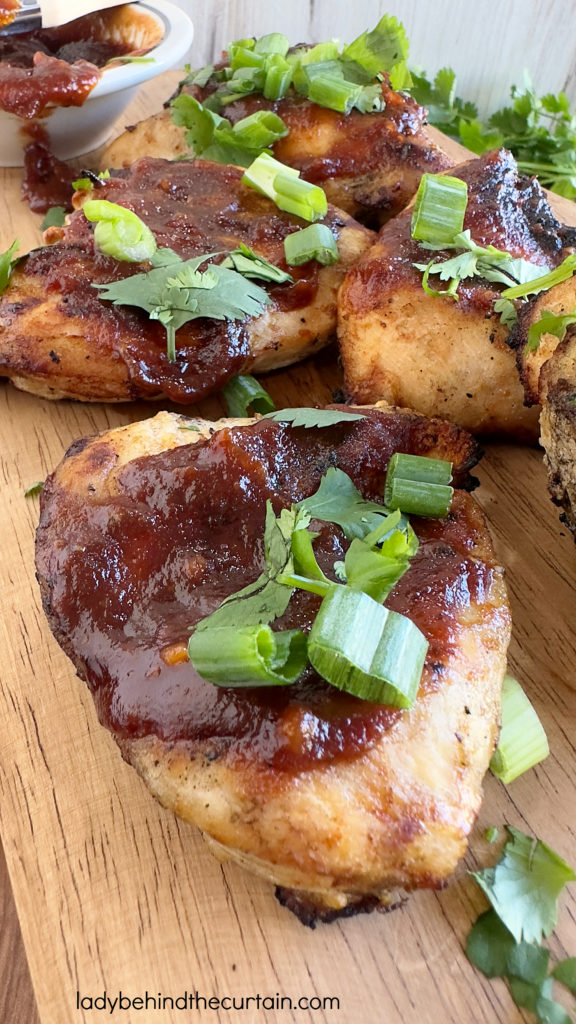 Although I love the combination of chicken and the apple butter barbecue sauce, there are also other meats that would also pair well with the marinade and the barbecue sauce. Steak, pork chops, and a pork tenderloin would be amazing!
The Marinade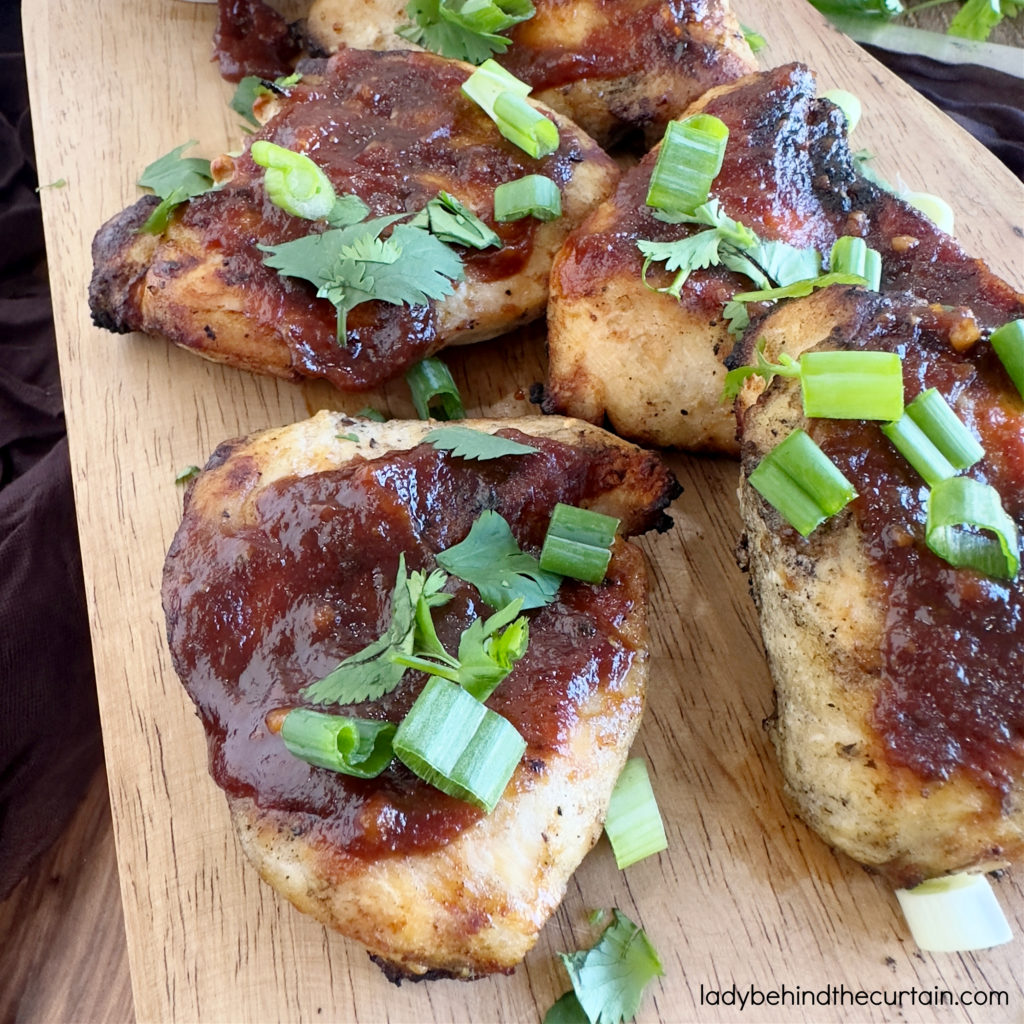 This is where the magic begins. Taking the extra step and marinating your meat not only will add another layer of flavor but it also can serve as a flavorful tenderizer.
INGREDEINTS
olive oil
rosé or white balsamic vinegar ( I used rosé)
garlic
salt
pepper
chicken
How to Store Apple Butter Barbecue Sauce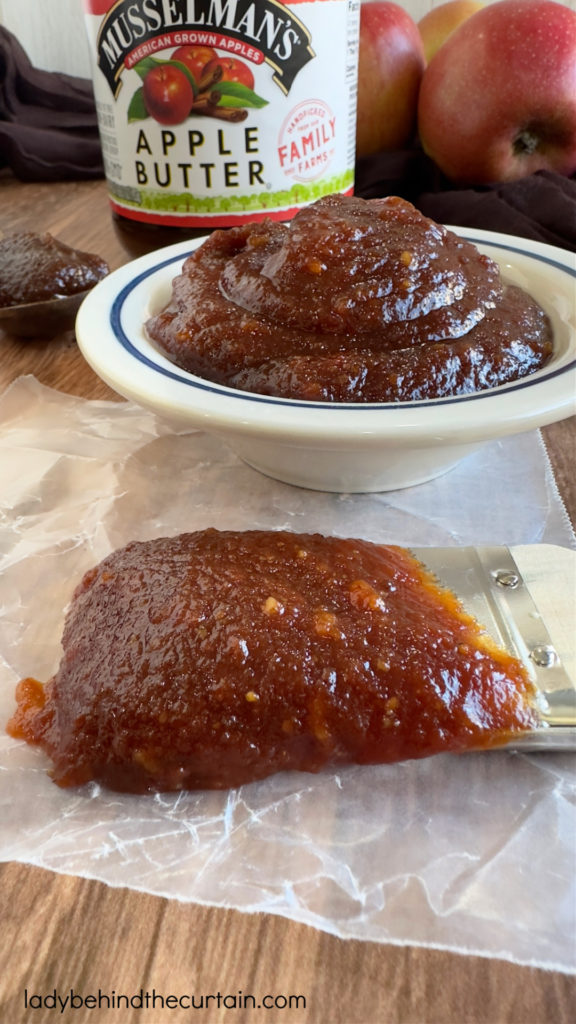 REFRIGERATOR: Double the batch to enjoy with different dishes. Store in an airtight container ( I like using mason jars) for up to a week.
FREEZER: Pour cooled sauce into a freezer safe zip top bag, flatten, release all the air, and freeze flat.
CANNED: YES! Canning your homemade apple butter barbecue sauce is a great way of always having homemade barbecue sauce.
WHAT IS APPLE BUTTER?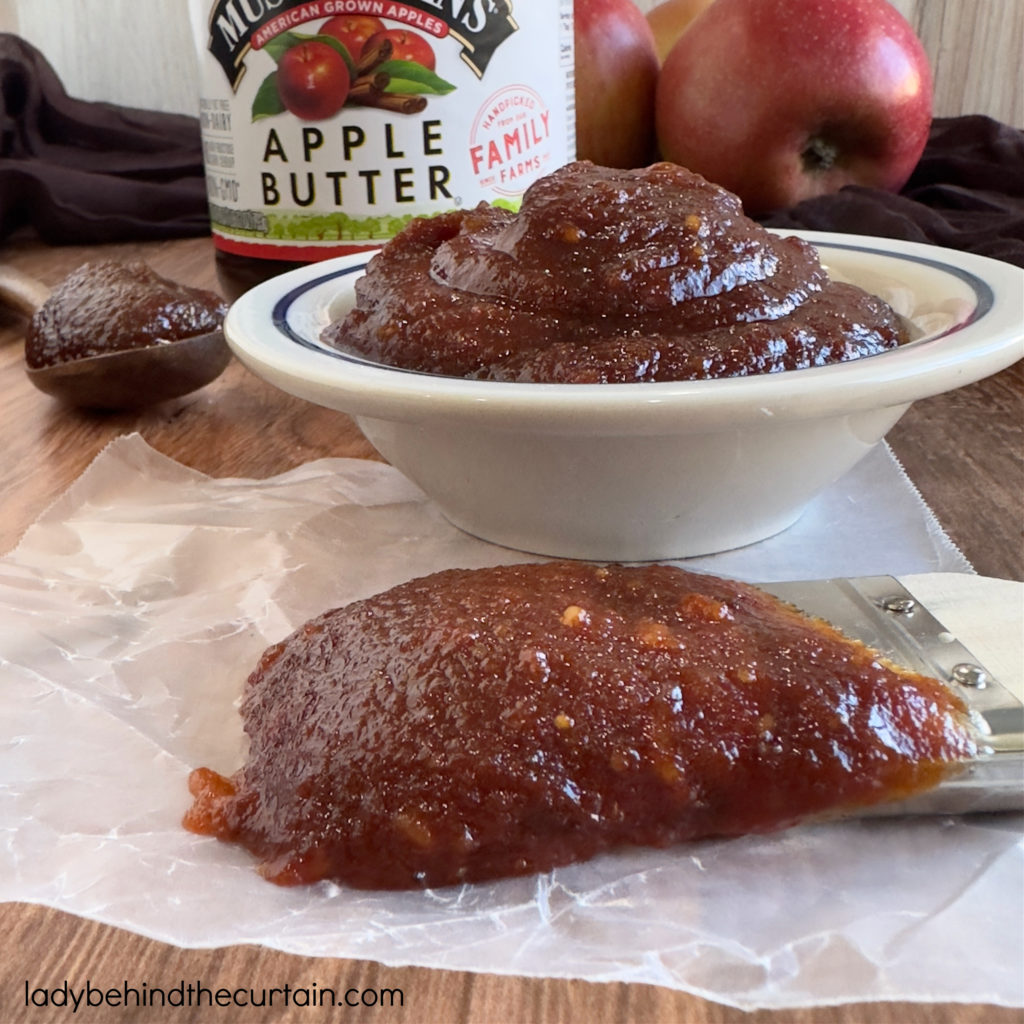 Apple butter is a spreadable preserve made by slow cooking apples with warm spices such as cinnamon, nutmeg, allspice, and ground cloves. Apple Butter is applesauce that has been cooked a long time, which intensifies the flavor and give it a caramelized color. CLICK HERE FOR MY HOMEMADE RECIPE→SLOW COOKER APPLE BUTTER
MORE BARBECUE SAUCE RECIPES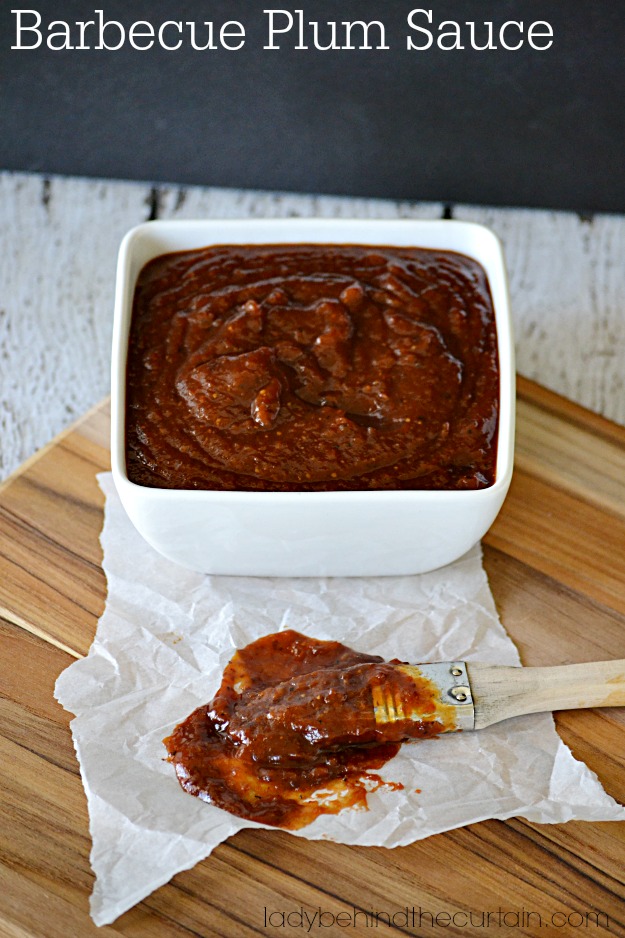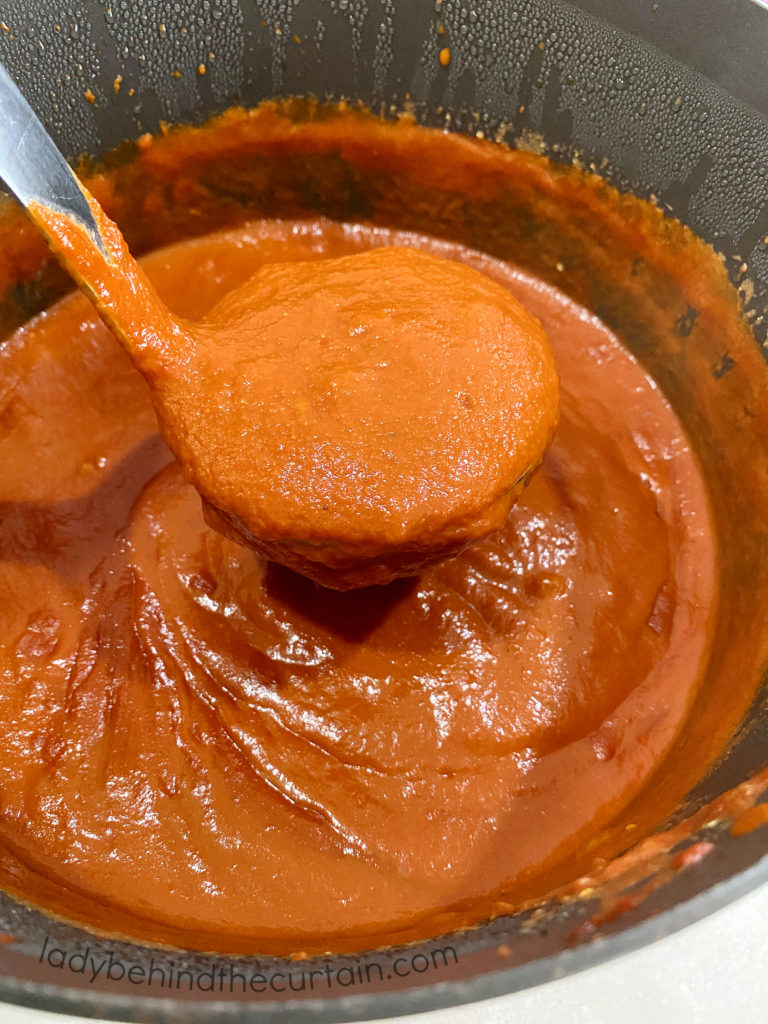 SUMMER BARBECUE PLUM SAUCE 2. SWEET HOT BARBECUE SAUCE 3. SPICY TEXAS BARBECUE SAUCE 4. HOMEMADE COLA BARBECUE SACUE 5. HOMEMADE SUGAR FREE BARBECUE SAUCE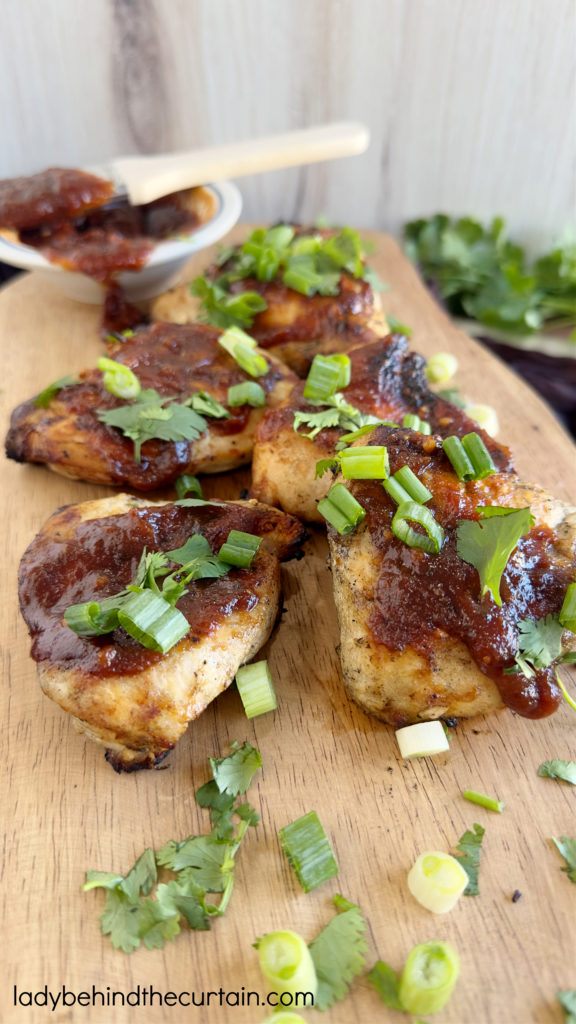 SIGN UP FOR THE LADY BEHIND THE CURTAIN NEWSLETTER
THANKS FOR VISITING♥