Easy Apple Turnovers | Crispy and flaky on the outside, gooey on the inside!  These Easy Apple Turnovers are delicious and so easy to make you're going to want to make them every weekend.  Make a big batch and freeze!  Perfect for game day or Christmas morning.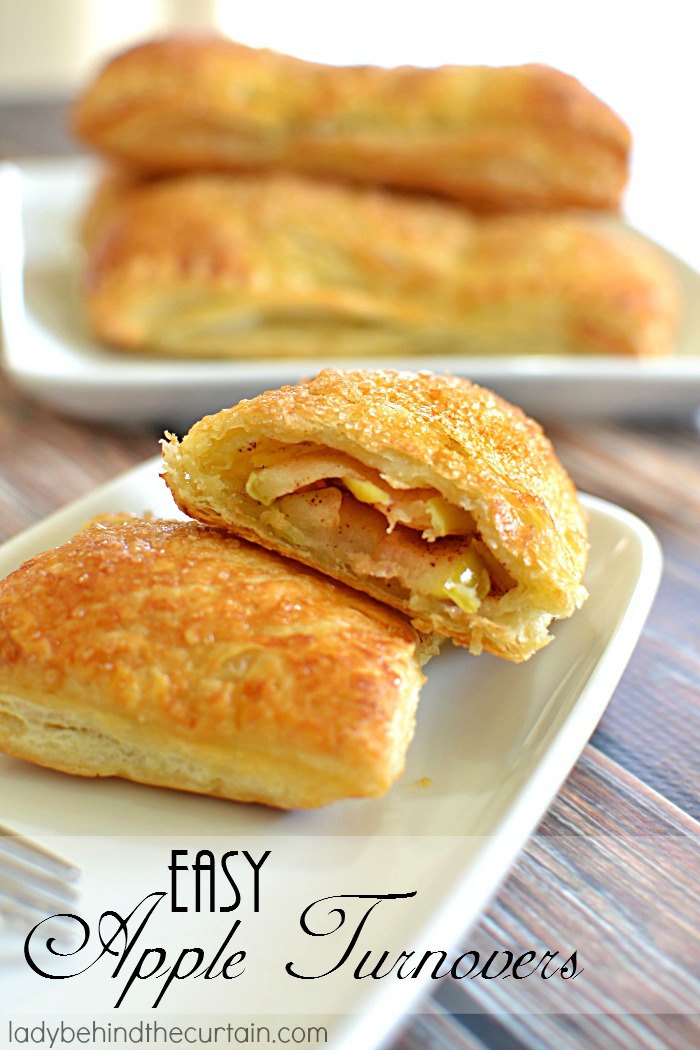 This makes 4 generous size turnovers.  All you have to do is cut the strip of dough in half to make 8 mini turnovers.  The perfect size for a brunch.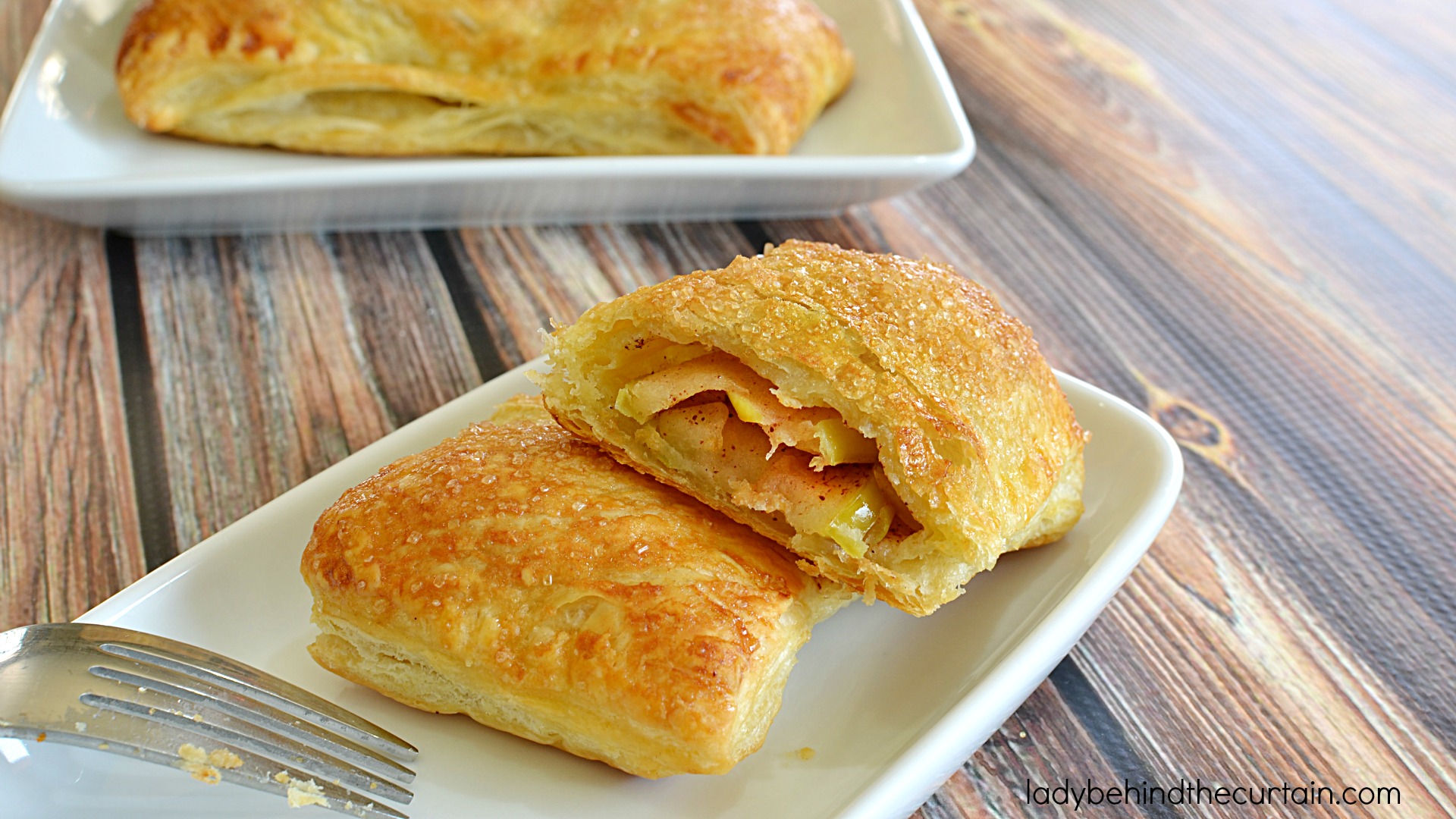 Cut the pastry into FOUR equal rectangles.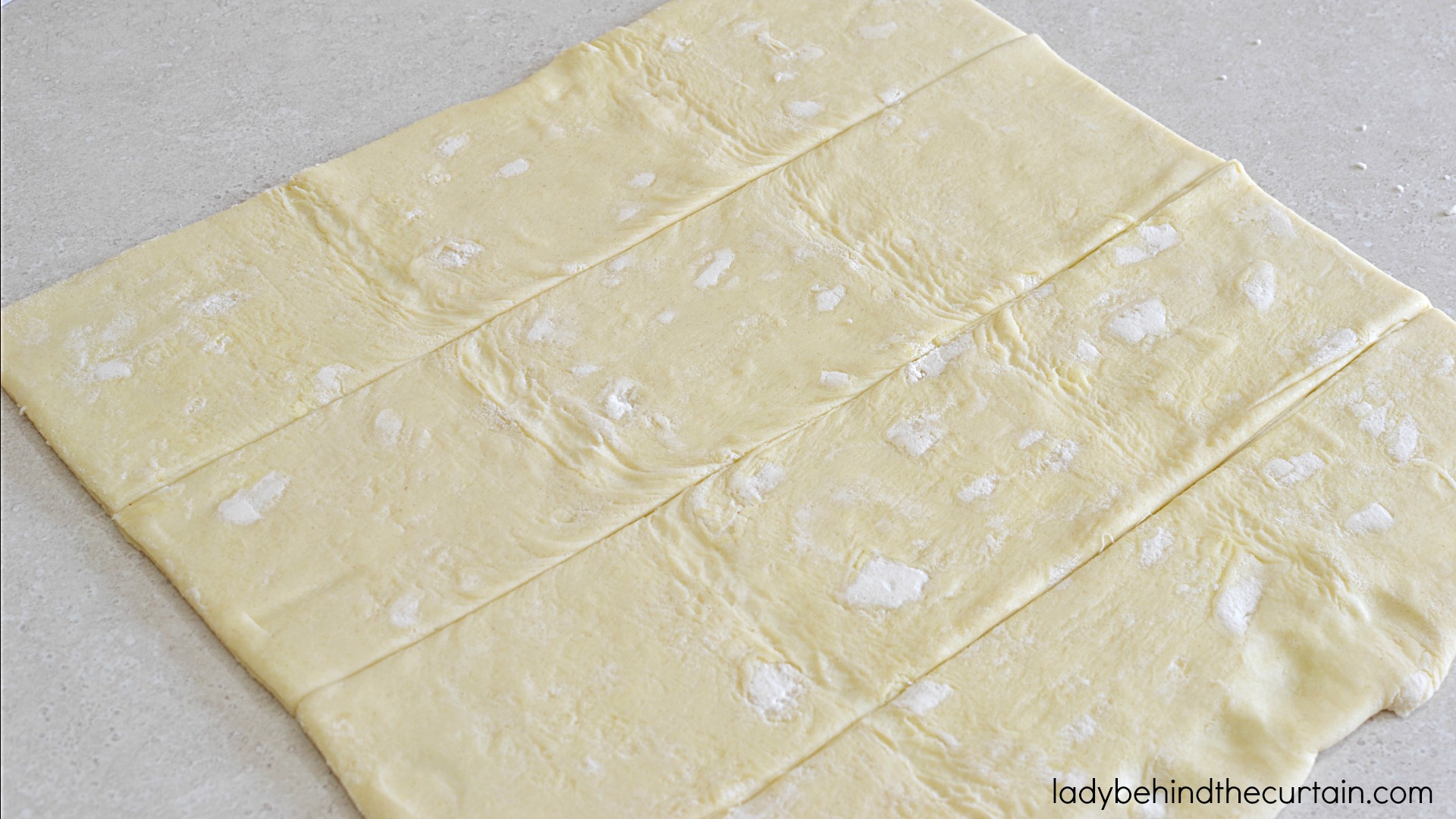 Transfer to a baking sheet lined with parchment paper.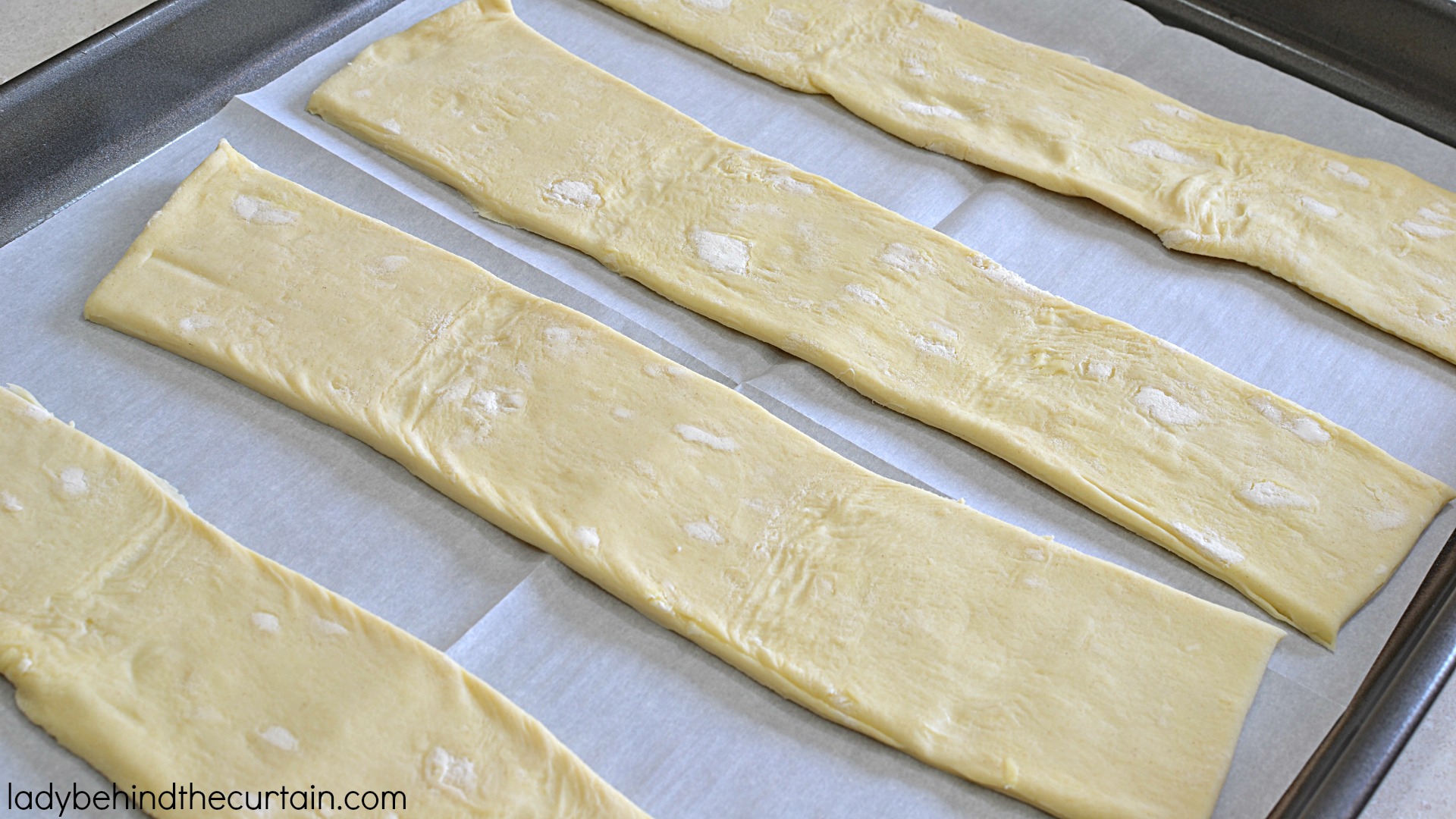 Brush egg wash around edges of pastry strips.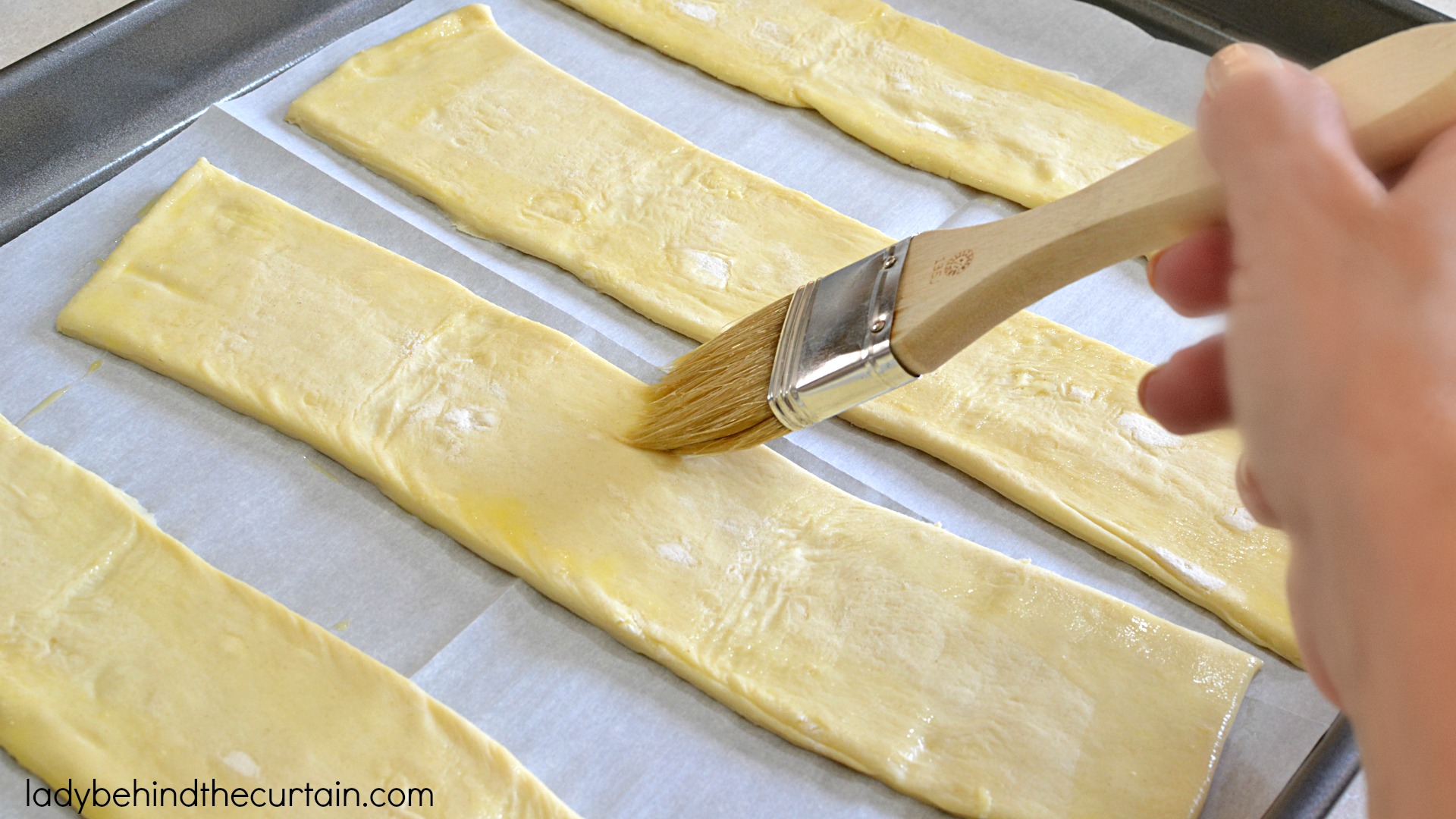 Add sauteed apples.
Fold in half and seal by crimping around the edges with a fork.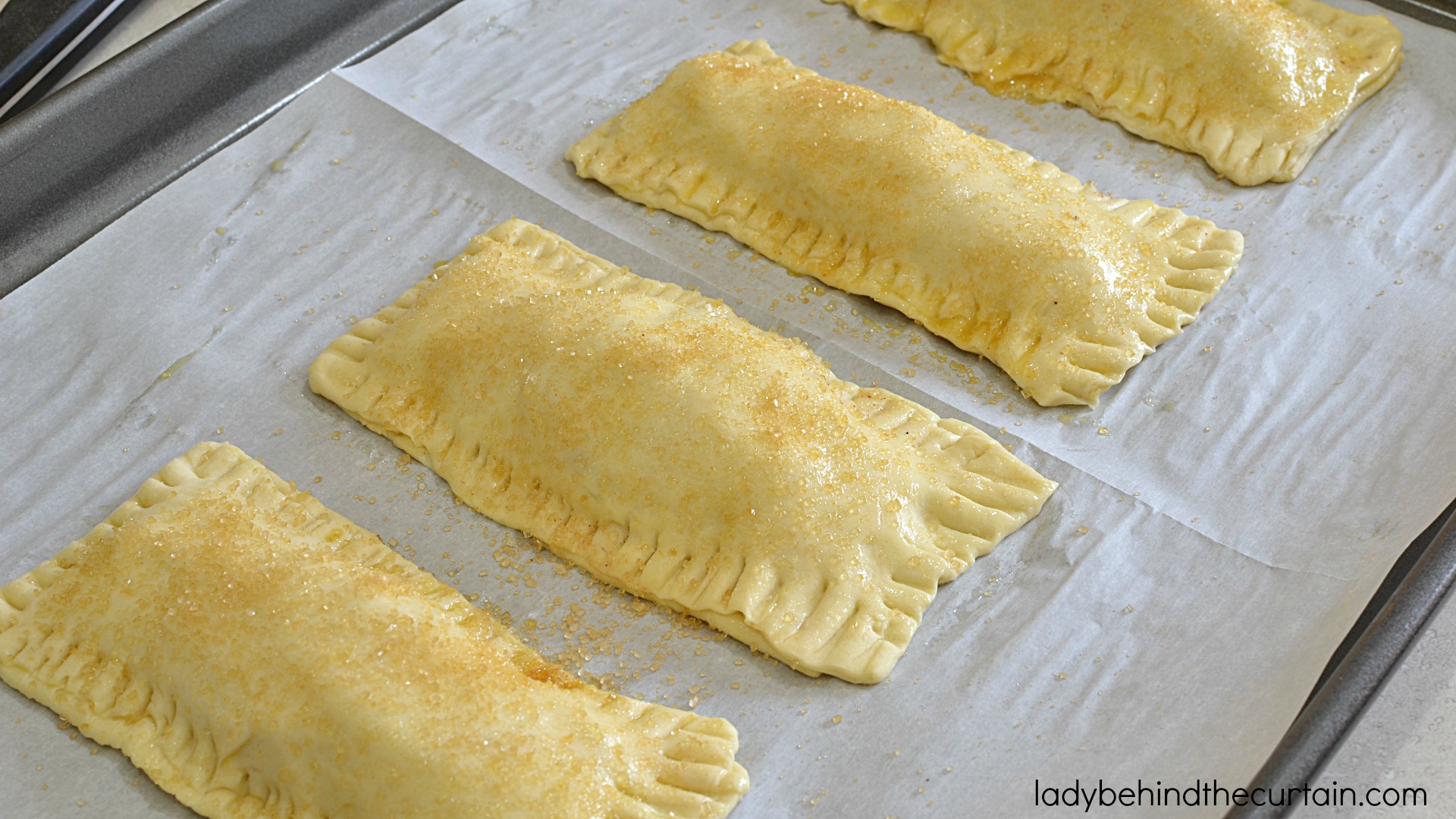 Sprinkle on raw sugar (Turbinado).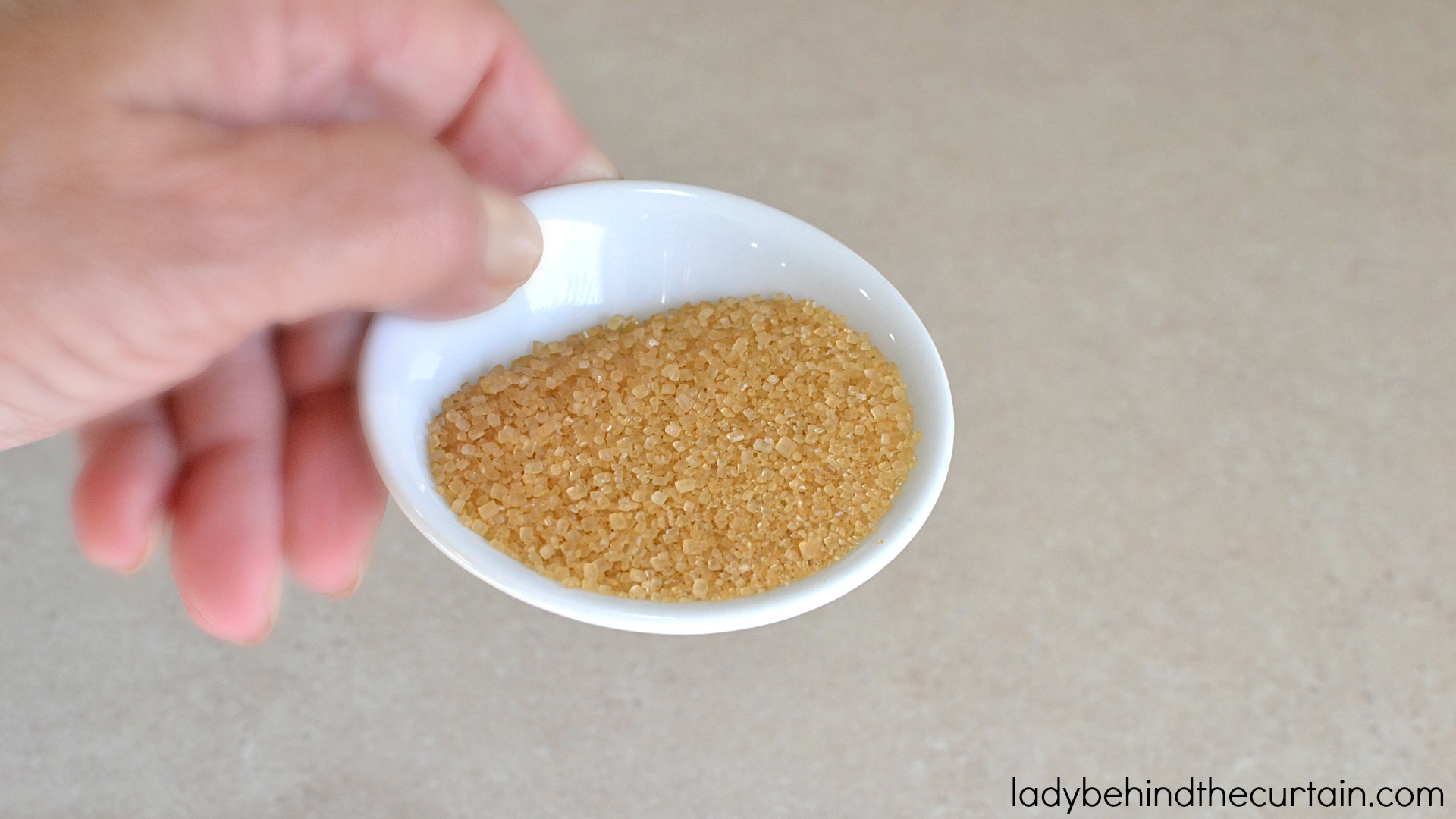 Bake until golden brown!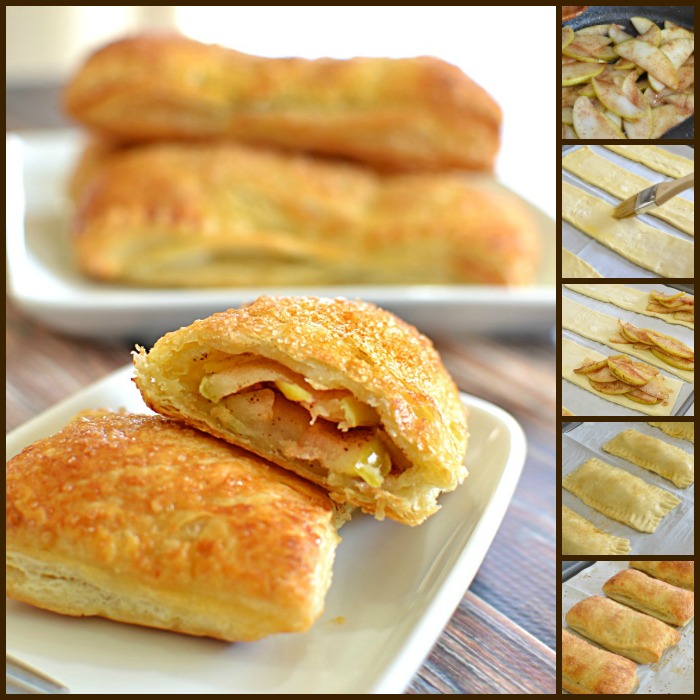 MORE BREAKFAST RECIPES

TRIPLE CINNAMON SCONES  2. BAKED CARROT CAKE DONUTS  3. BERRY CHEESECAKE MUFFINS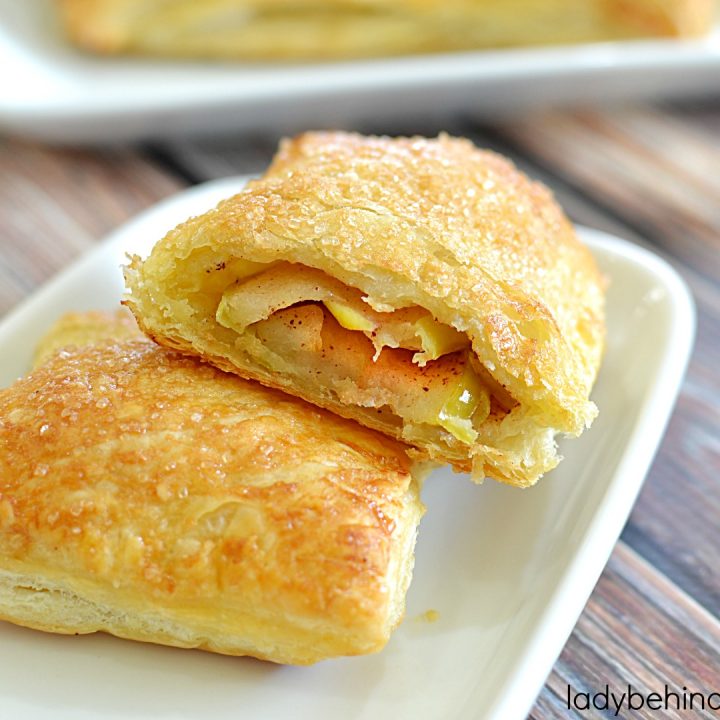 Easy Apple Turnovers
Ingredients
1 tablespoon butter
1 large apple, thinly sliced
1 tablespoon granulated sugar
1/2 teaspoon cinnamon
1/4 teaspoon salt
1 egg
1 sheet frozen puff pastry, thawed overnight in the refrigerator
coarse sugar
Instructions
Position a rack in the center of the oven and heat the oven to 425 degrees.
Melt the butter in a 12-inch skillet, add the apple slices and cook, stirring often, until softened, about 4 minutes.
Sprinkle the sugar, cinnamon, and salt over the apples; cook, stirring often for 1 minutes more. Remove from the heat.
In a small bowl beat the egg with 2 tablespoon of water.
Cut pastry into four equal rectangles (about 2 1/4-inches each) and transfer to a large rimmed baking sheet.
Lightly brush the edges of each pastry rectangle with some of the egg wash.
Spread the cooked apples and any juice over half of the long side of each rectangle, but not over the egg wash border.
Fold the pastry half with out apples over the side with apples, long side to long side.
Brush the tops with some of the remaining egg wash and sprinkle with coarse sugar.
Bake until puffed and golden, about 16 minutes.