This Calming Find It Game is perfect for changing a child's focus from being upset to concentrating on finding fun objects in a find it game.  I love taking these on road trips.  Also great for hairstylists that cut a lot of children's hair.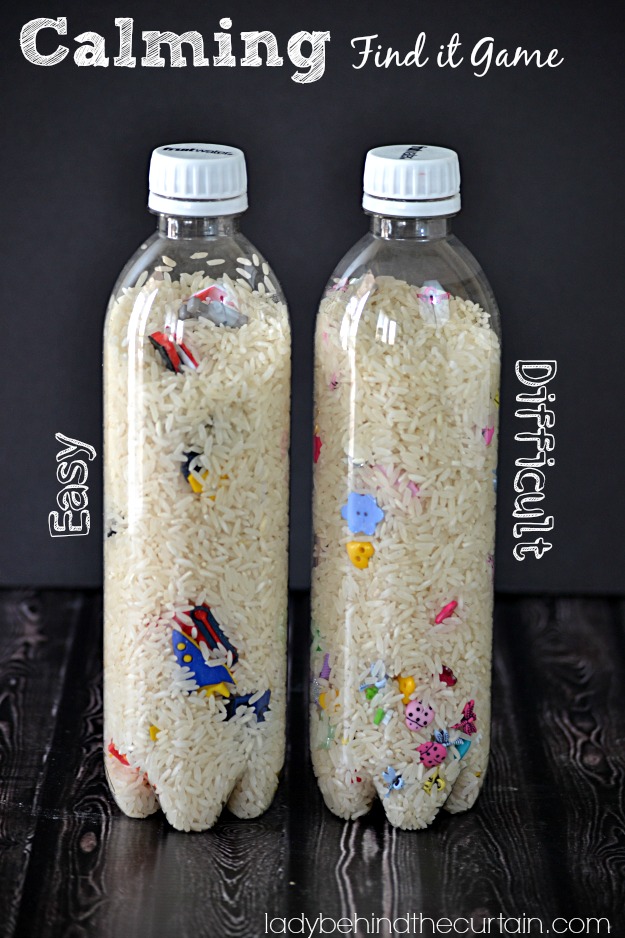 I use this for my granddaughters when they get frustrated because they can't do what they want to do (like climb to the top of shelves to get something grandma put there on purpose so they couldn't reach it…HA!).  Or when one has a toy that the other wants.  Those aren't big issues but it does help to be able to hand them something different to do.
Also create a fun Halloween themed calming find it game.  Click here to find out how—->>>>HOW TO CREATE A HALLOWEEN CALMING FIND IT GAME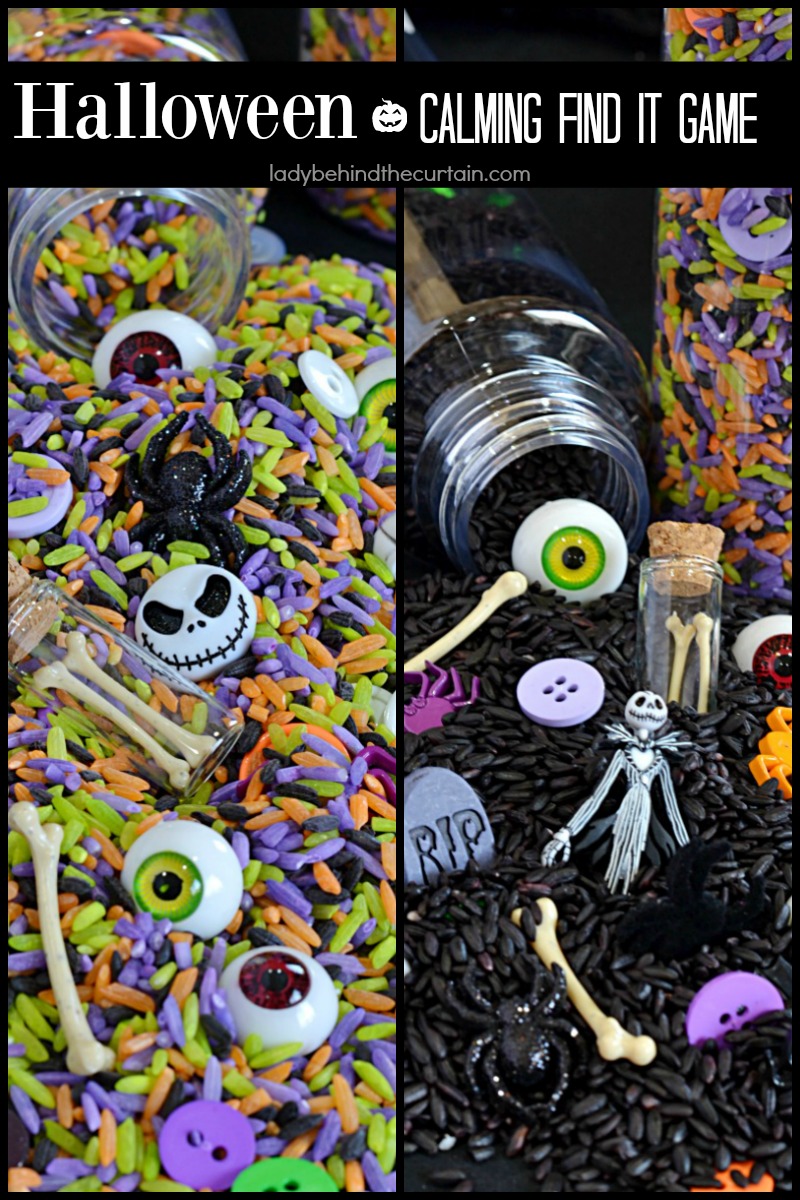 This Calming Find It Game is perfect for the classroom or home schooling.  The options are endless as to what you add to your Calming Find It Game.
TEACHER…you can have a stack of cards hanging from a key chain on the bottle cap with the pictures or names of the objects for the kids to find.  It could be ONE card per time they have the game.
I made two find it games.  One is easier with large objects for the little ones.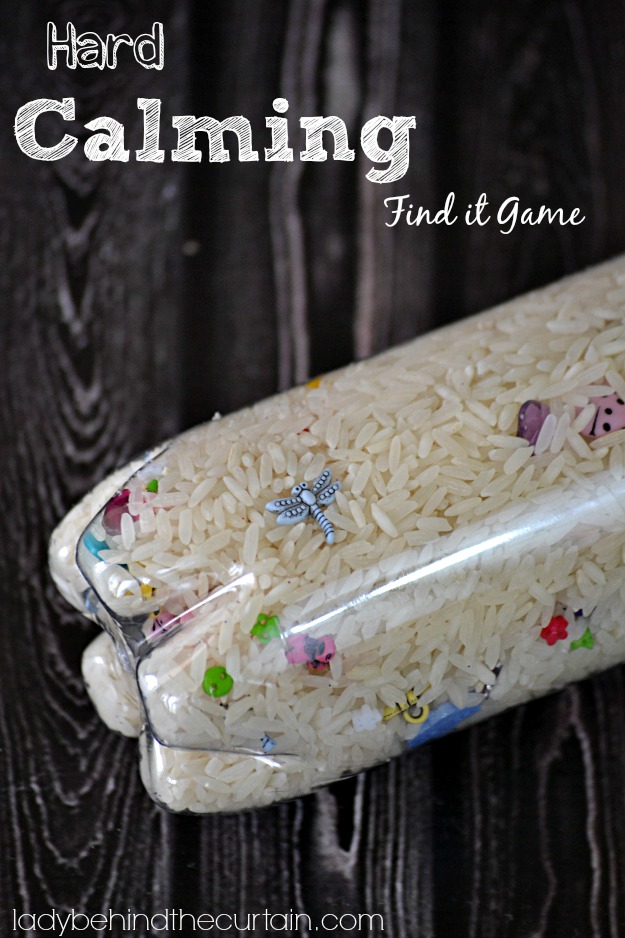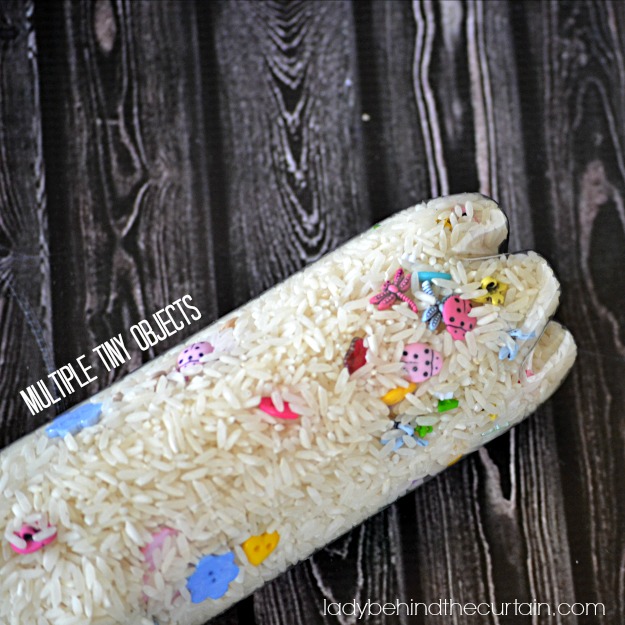 The other find it game is harder with multiple size shapes.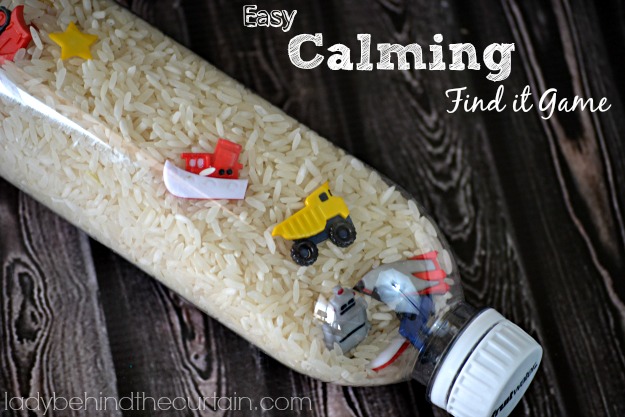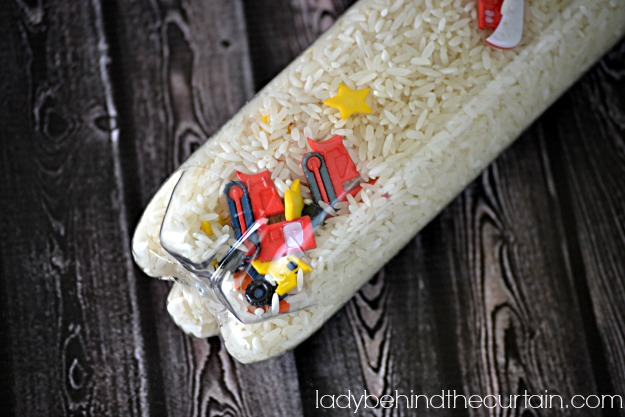 MOM, you know your child the best….if your child has behavioral issues maybe this is something you could make for your child to give to their teacher as a helping tool.
I also like using a plastic bottle that has smooth sides.  I found mine at Walmart with sparkling water in them.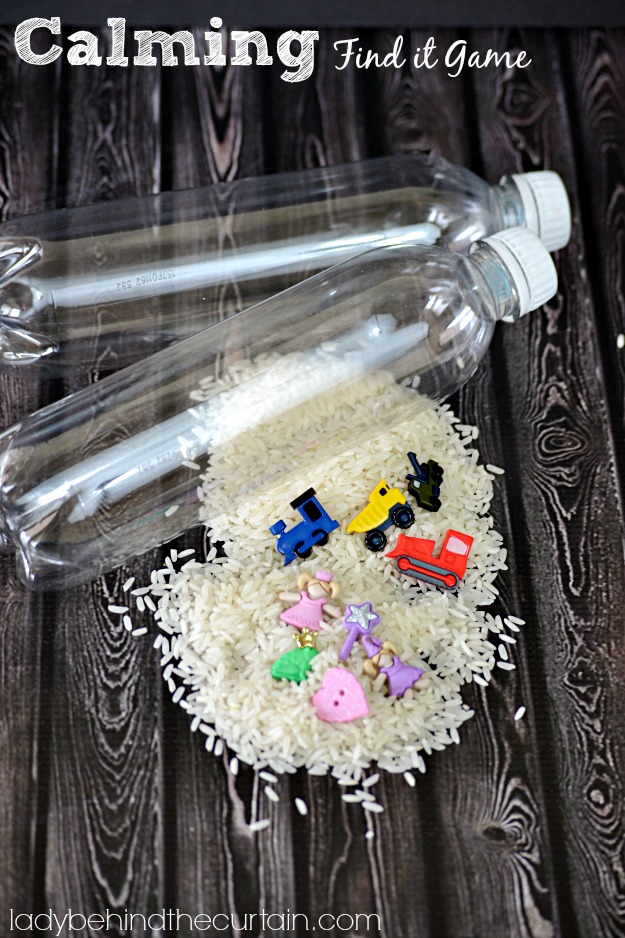 CALMING FIND IT GAME SUPPLIES
plastic bottles
rice
small objects ( I used buttons)