These tender Buttermilk Biscuits are beautiful to look as for sure.  But drizzle on some Fried Chicken Country Gravy and you have a masterpiece!  Biscuits and Gravy happens to be my number one favorite breakfast.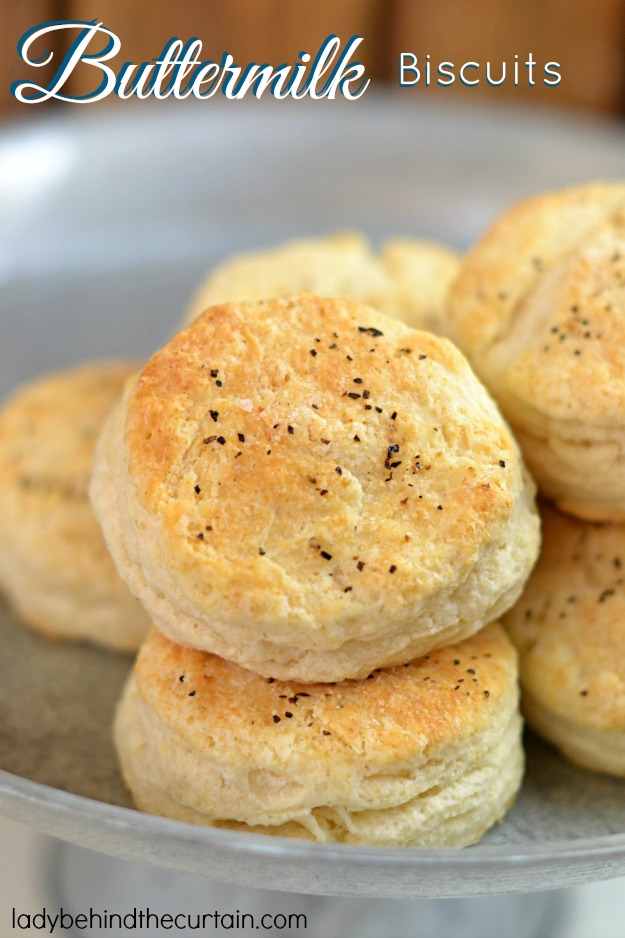 I love the versatility of biscuits.  Alone they are fabulous but add some blackberry jelly and a slab of country ham and you have a wonderful snack.  The next best thing to biscuits and gravy is Fried Chicken Sandwiches!  You have got to try those.  They start with Buttermilk Biscuits, a piece of fried chicken and…..Fried Chicken Country Gravy!  Oh YES!  That is a breakfast this country girl can sink her teeth into.  🙂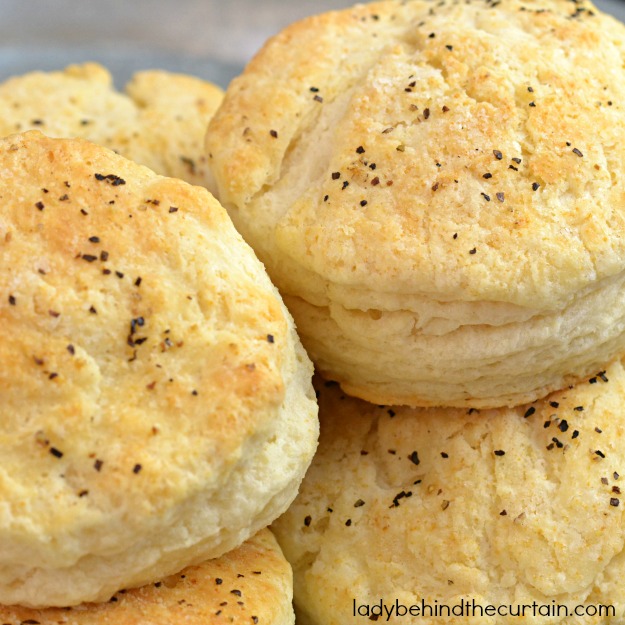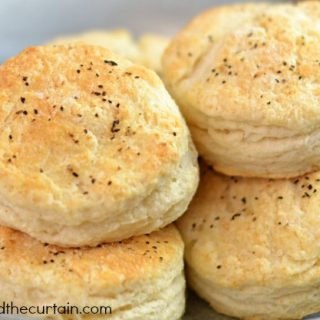 Buttermilk Biscuits
Ingredients
2 1/2 cups all-purpose flour
2 tablespoons granulated sugar
1 3/4 teaspoons salt
1 tablespoons plus 3/4 teaspoon baking powder
3/4 cup cold unsalted butter, cubed
1 cup buttermilk
2 tablespoons unsalted butter, melted
Instructions
Preheat oven to 425 degrees.
Line a rimmed 10x15-inch baking pan with parchment paper.
In a large bowl stir together the flour, sugar, salt and baking powder.
Add cold butter to the flour mixture; use a fork and cut the butter in until the flour mixture resembles coarse crumbs.
Add buttermilk; stir until combined.
Turn dough out onto a well floured surface.
Roll into a 10x9-inch rectangle.
Dip a 3-inch round cutter into flour and cut into dough.
Re-roll scraps as needed.
Place biscuits on prepared pan.
Brush tops with melted butter
Sprinkle with salt and pepper.
Bake 12 minutes or until golden brown and cooked through.