Butterscotch Pudding Cookies
Does your family love soft chewy cookies?  You'll get a chewy cookie everytime by adding a pudding mix to your cookie dough.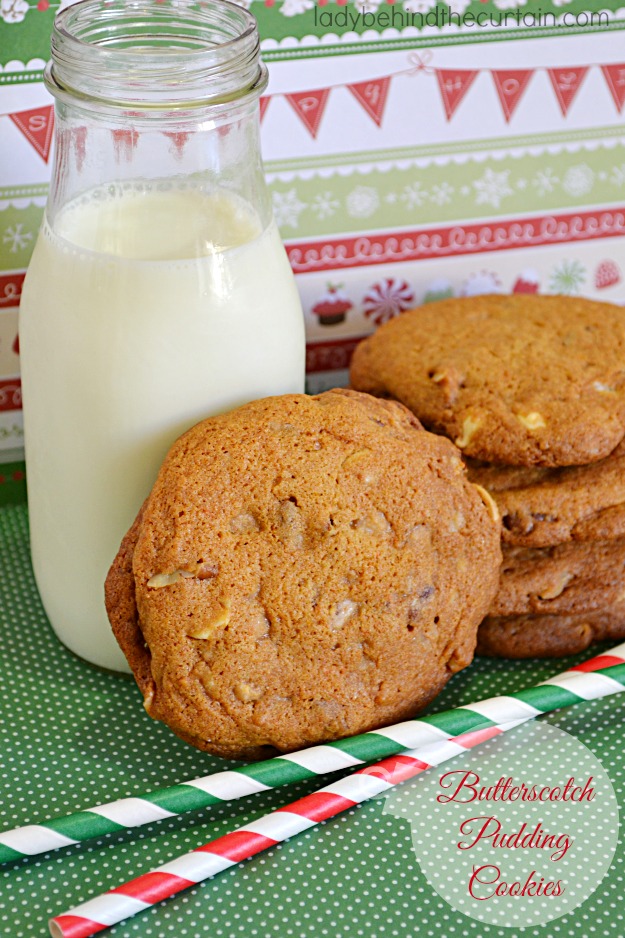 These Butterscotch Pudding Cookies are the perfect cookie for any time of year.  Soft and chewy with toffee bits, pecans and white chocolate chips.
Make these for your cookie exchange party or your holiday cookie tray.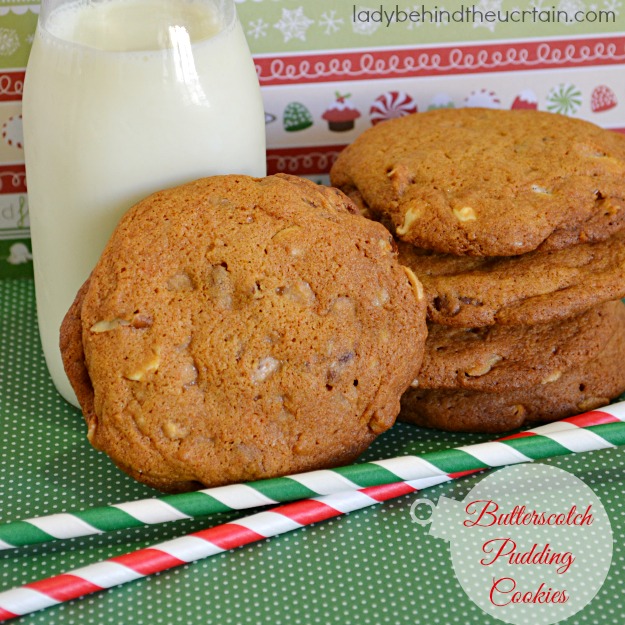 Create your own Recipe Box and save your favorite Lady Behind The Curtain recipes.  Make a Meal Plan with your favorite recipes and ZipList will automatically add the ingredients to a Shopping List.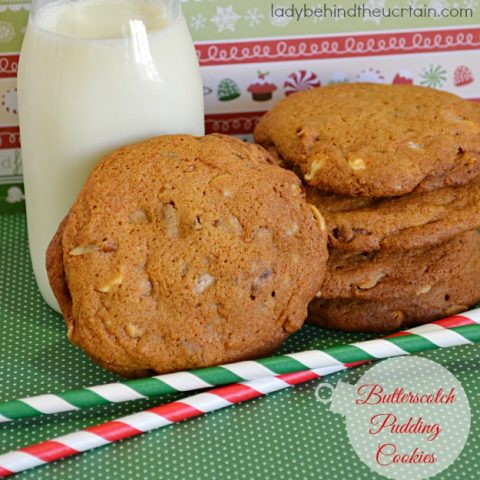 Butterscotch Pudding Cookies
Yield:
Makes 18 Large Cookies
Chewy and easy to make. These Butterscotch Pudding Cookies are one of my FAVORITE cookies!
Ingredients
1 cup unsalted butter, room temperature
3/4 cup light brown sugar, packed
3.4 ounce Jell-o instant butterscotch pudding mix
2 large eggs
1 teaspoon vanilla extract
2 cups all-purpose flour
1 teaspoon baking soda
1/2 cup toffee bits
1/2 cup pecans , chopped
1/2 cup white chocolate chips
Instructions
Preheat oven to350 degrees.
Line 2 cookie sheets with parchment paper and set aside.
In a mixing bowl beat the butter and sugar until light and fluffy.
Add the pudding mix and blend until fully incorporated.
Add the eggs one at a time.
Add the vanilla and blend until well mixed.
In a small bowl whisk together the flour and baking soda.
Slowly add the flour mixture to the wet ingredients scraping sides and mix until just incorporated.
Fold in the toffee bits, pecans and white chocolate chips.
Using an ice cream scoop, place 6 cookie dough mounds on each prepared cookie sheets.
Lightly press with the palm of your hand.
Bake 12 to 15 minutes.
Let the cookies sit 5 minutes on the cookie sheet and then transfer them to a cooling rack.
Note:
These cookies will keep in an airtight container for 5 days.
MORE COOKIE RECIPES USING A PUDDING MIX!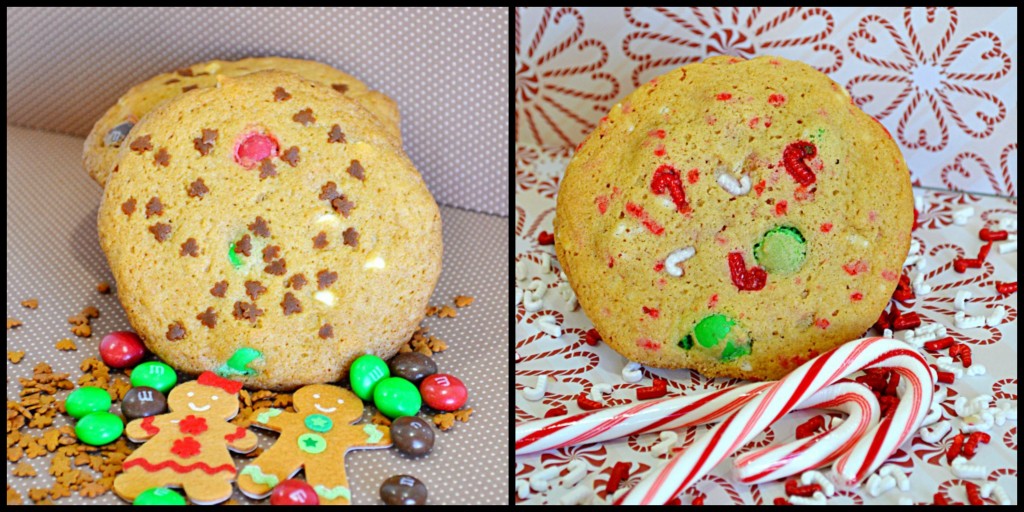 1. GINGERBREAD PUDDING COOKIES  2. CANDY CANE PUDDING COOKIES