Cake Batter Funfetti Ice Cream
Okay, I'll admit it.  I lick the cake batter bowl.  I've even been known to dip a big spoon in the cake batter.  YUM!  That's why this Cake Batter Funfetti Ice Cream is my favorite ice cream!  Two of my favorite things CAKE BATTER and SPRINKLES!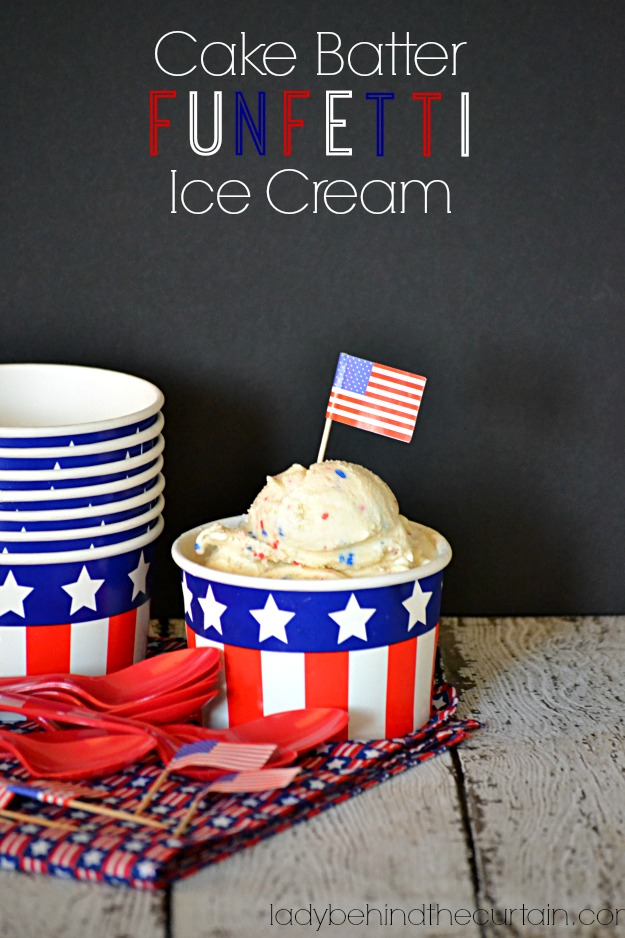 What better way to celebrate 4th of July then with ice cream and sprinkles.  To make this fun treat even better I served the Cake Batter Funfetti Ice Cream in some Patriotic Snack Bowls from Oriental Trading.  The kids loved how the bowls matched the sprinkles.  I also added a Flag Pick to really make this Cake Batter Funfetti Ice Cream Special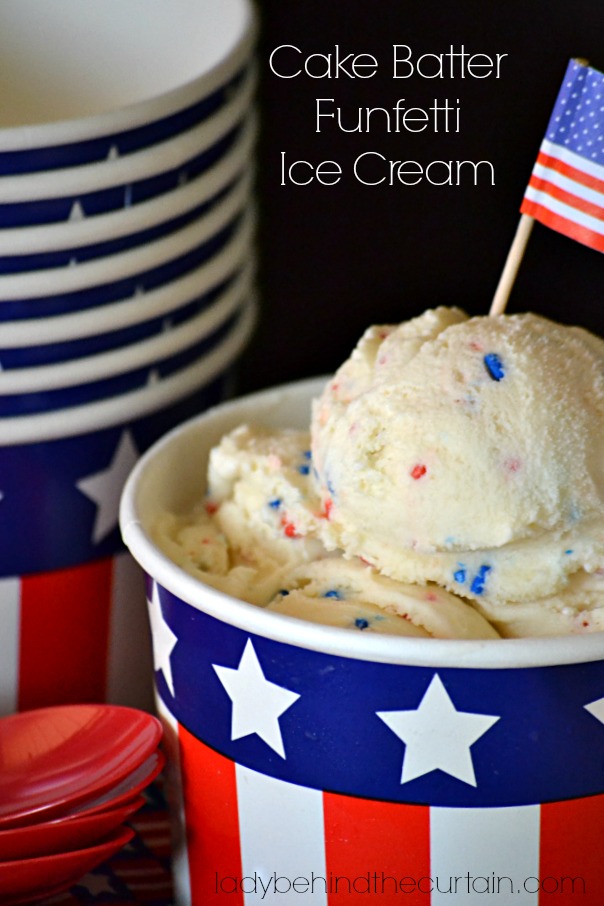 For this ice cream I used my favorite vanilla ice cream base.  I love this base because you don't have to heat it or mess with eggs.  Delicious and VERY easy to make!  PERFECT for Birthdays too!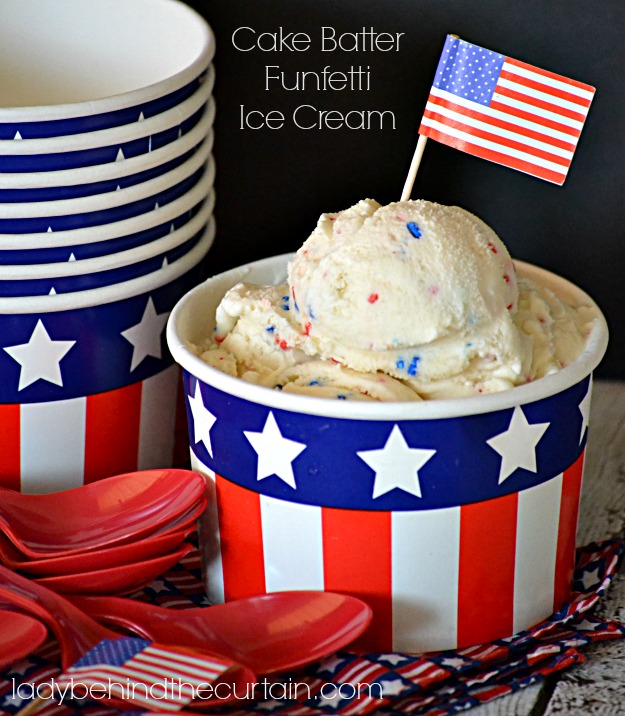 Create your own Recipe Box and save your favorite Lady Behind The Curtain recipes.  Make a Meal Plan with your favorite recipes and ZipList will automatically add the ingredients to a Shopping List.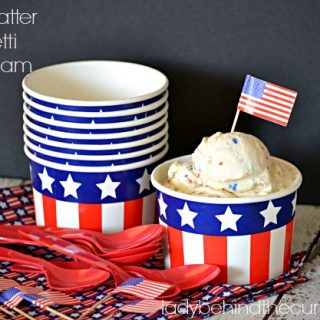 Cake Batter Funfetti Ice Cream
Ingredients
1 1/2 cups whole milk
1 1/8 cups granulated sugar
1/2 cup yellow dry cake mix
1 1/2 tablespoons vanilla extract
3 cups heavy whipping cream
5 tablespoons sprinkles
Instructions
In a medium mixing bowl whisk or beat together the milk, sugar, cake mix and vanilla until sugar dissolves.
Whisk in heavy cream.
Turn the machine on; pour the mixture into the freezer bowl, and let mix until thickened, about 20 to 25 minutes.
Five minutes before mixing is completed, add the sprinkles and let mix in completely.
The ice cream will be soft, for a firmer ice cream, transfer to an air tight container and freeze an additional 2 hours.
"This review is based strictly on my opinion. Others may have a different opinion or experience with the product listed above. I was provided the sample free of charge by the company or PR agency and I provided my honest opinion. No other type of compensation was received for this review."