Fresh Peach Ice Cream. Summertime is the perfect time to make homemade peach ice cream. This delicious old fashioned ice cream is packed with fresh peach flavor and is so creamy it could also double as peach gelato. Scroll down to see how you can preserve your fresh from the tree peaches so you can have fresh peach ice cream anytime of the year.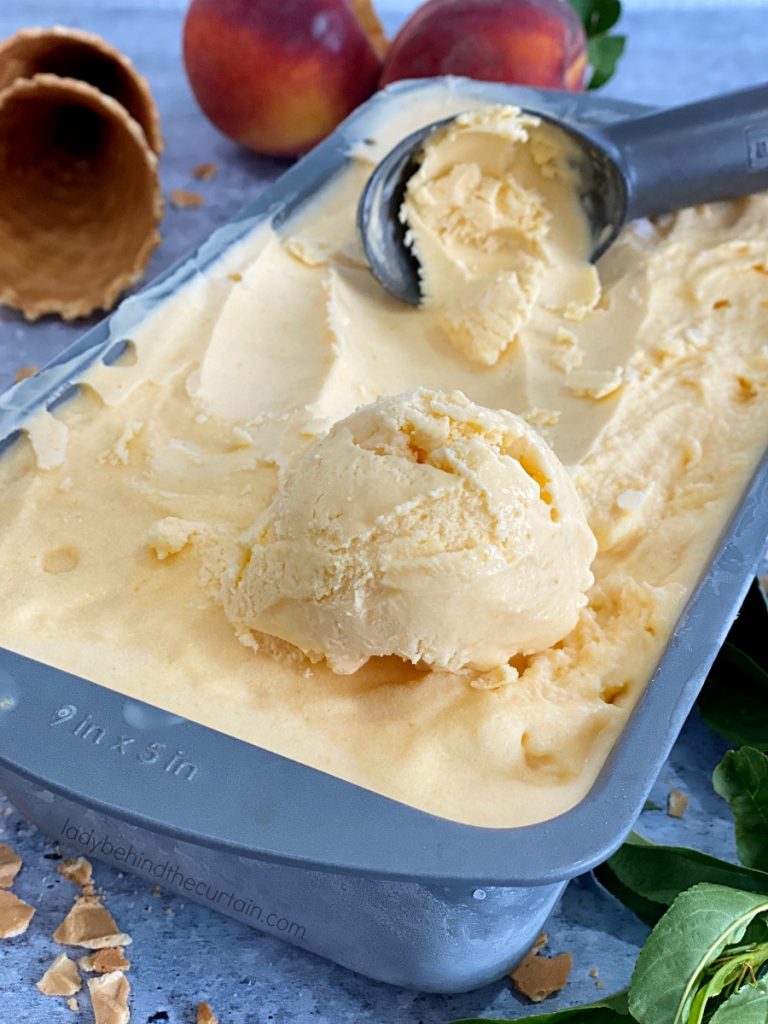 How to preserve fresh from the tree peaches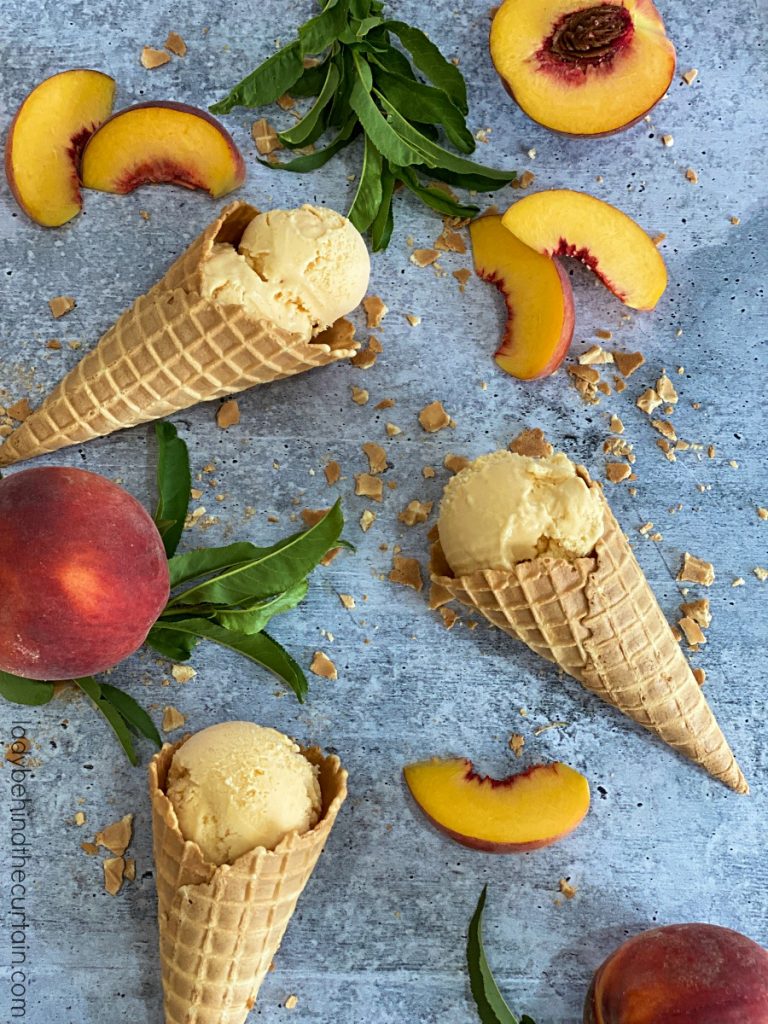 Bring a large pot of water to a boil.
Add peaches and boil until the skin pops.
Meanwhile prepare a large bowl with ice water.
When skins have popped (split) submerge peaches in the ice water. This will stop the cooking process.
Remove the skin and seed.
Puree or smash into a pulp.
Divide into 2 cup portions either into a freezer safe container or zip top bag. ***MAKE SURE TO LABEL***
VOILA!!!!!! You have FRESH peaches preserved for sauces or ice cream.
Making the Custard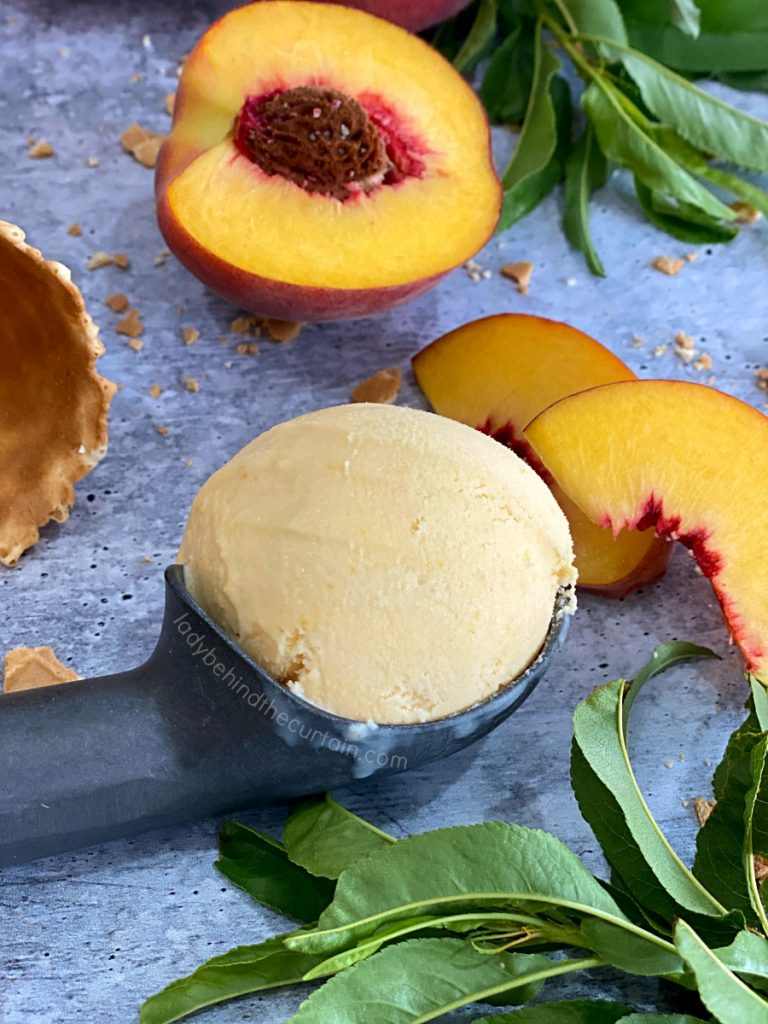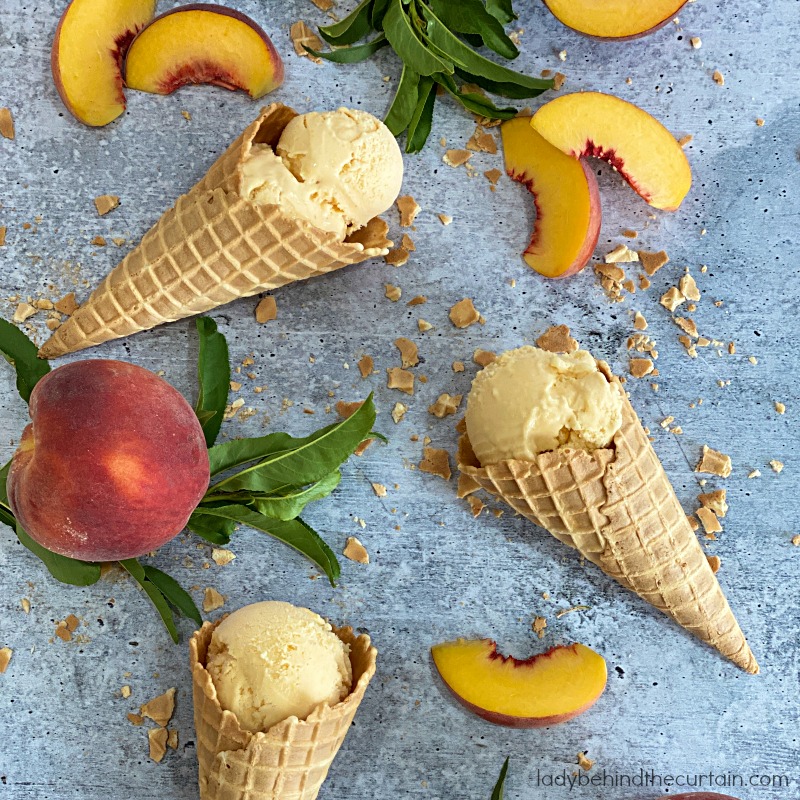 Add sugar and 1¼ cups half and half to a medium saucepan and bring to a simmer. Keep warm.
In a small bowl whisk egg yolks until thickened (about 2 minutes).
While whisking slowly pour ½ cup of the hot half and half mixture into the egg mixture.
Pour the tempered egg mixture into the saucepan with the hot half and half mixture.
Increase heat to medium, constantly stir until the mixture is thickened like a custard and the temperature reaches 180°.
Remove from the heat and pour through a fine strainer.
Add the remaining half and half, powdered milk, heavy cream, peach purée, optional orange gel food coloring and peach flavoring.
Cover and refrigerate until fully chilled (about 6 hours).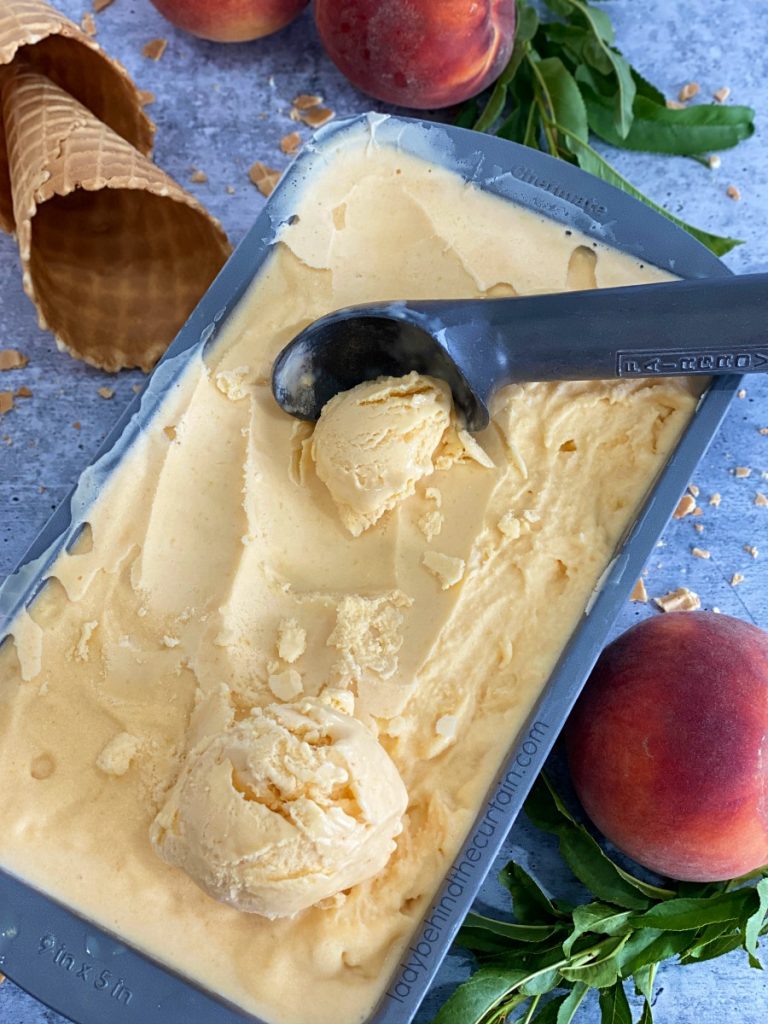 Add an extra punch of flavor with peach flavoring!
MORE ICE CREAM RECIPES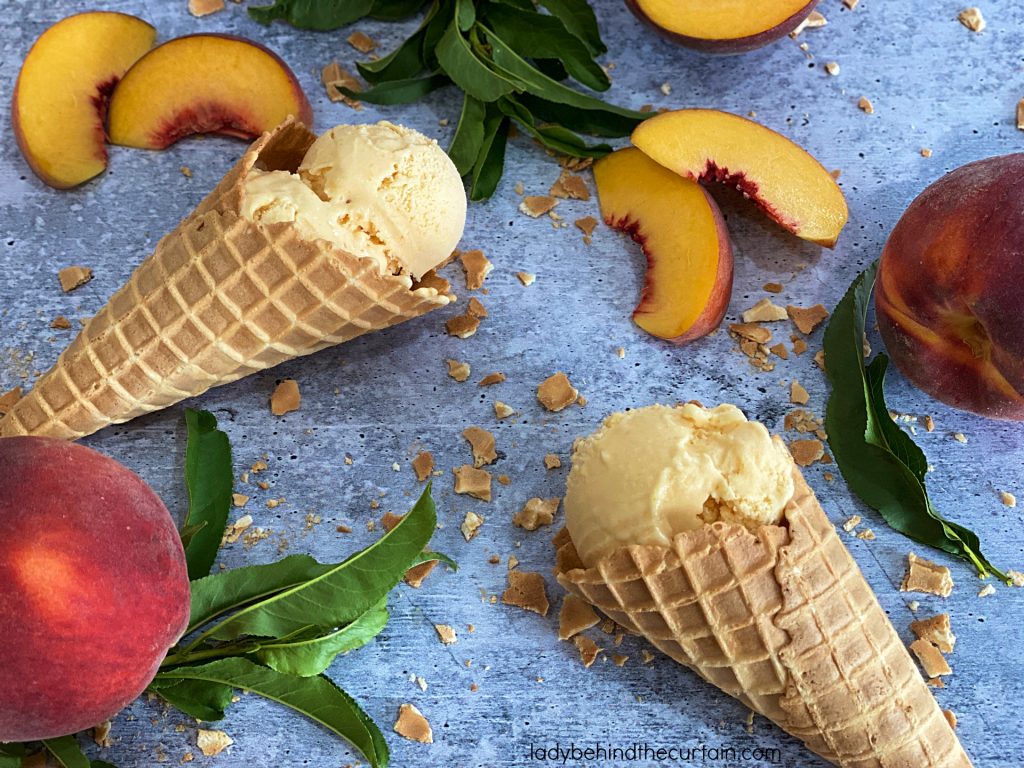 NEVER MISS A POST