Fresh Strawberry Cheesecake Ice Cream
This beautiful Fresh Strawberry Cheesecake Ice Cream has 3 cups of fresh strawberries and a whole cheesecake in it! To create the ultimate ice cream recipe blend together fresh strawberries and half a cheesecake. Then if that's not enough how about slices of fresh strawberries and chunks of cheesecake? YES! Also, this Fresh Strawberry Cheesecake Ice Cream is a no cook recipe! What does that mean? That means you can dump all the finished ingredients right into your ice cream maker. That's right! You don't have to make the base the day before.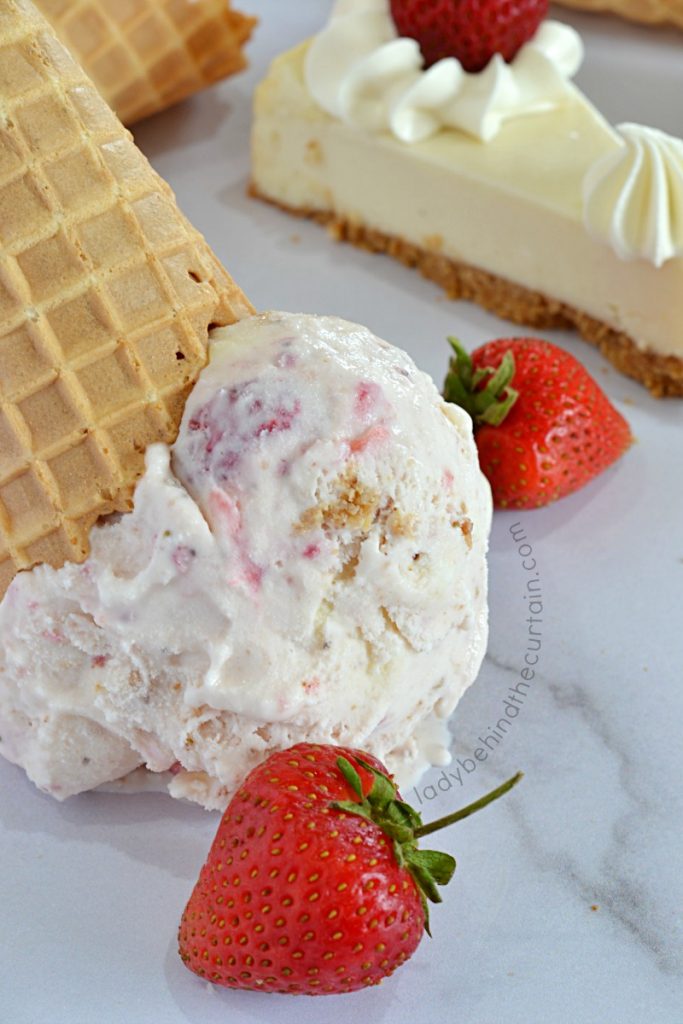 HOW TO RELEASE A FROZEN CHEESECAKE IN ONE PIECE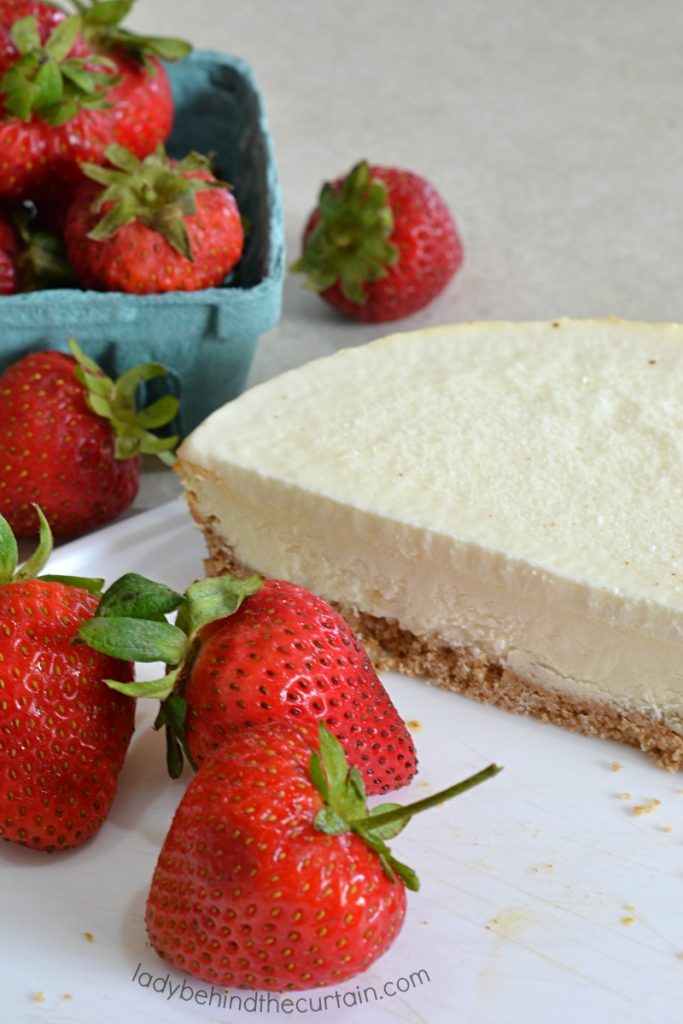 HELPFUL TIP: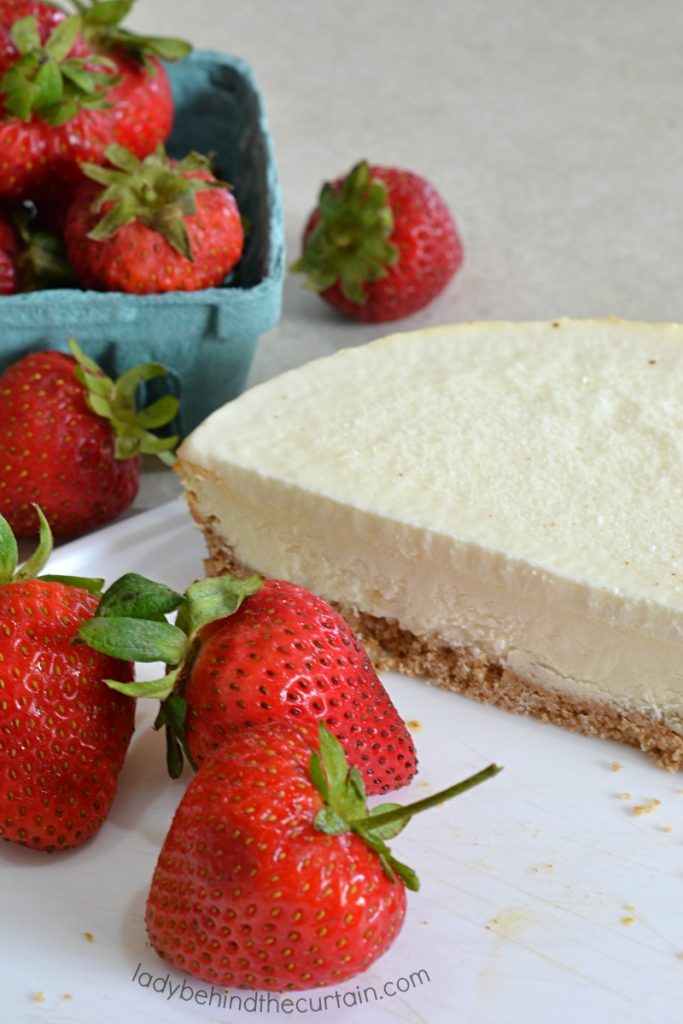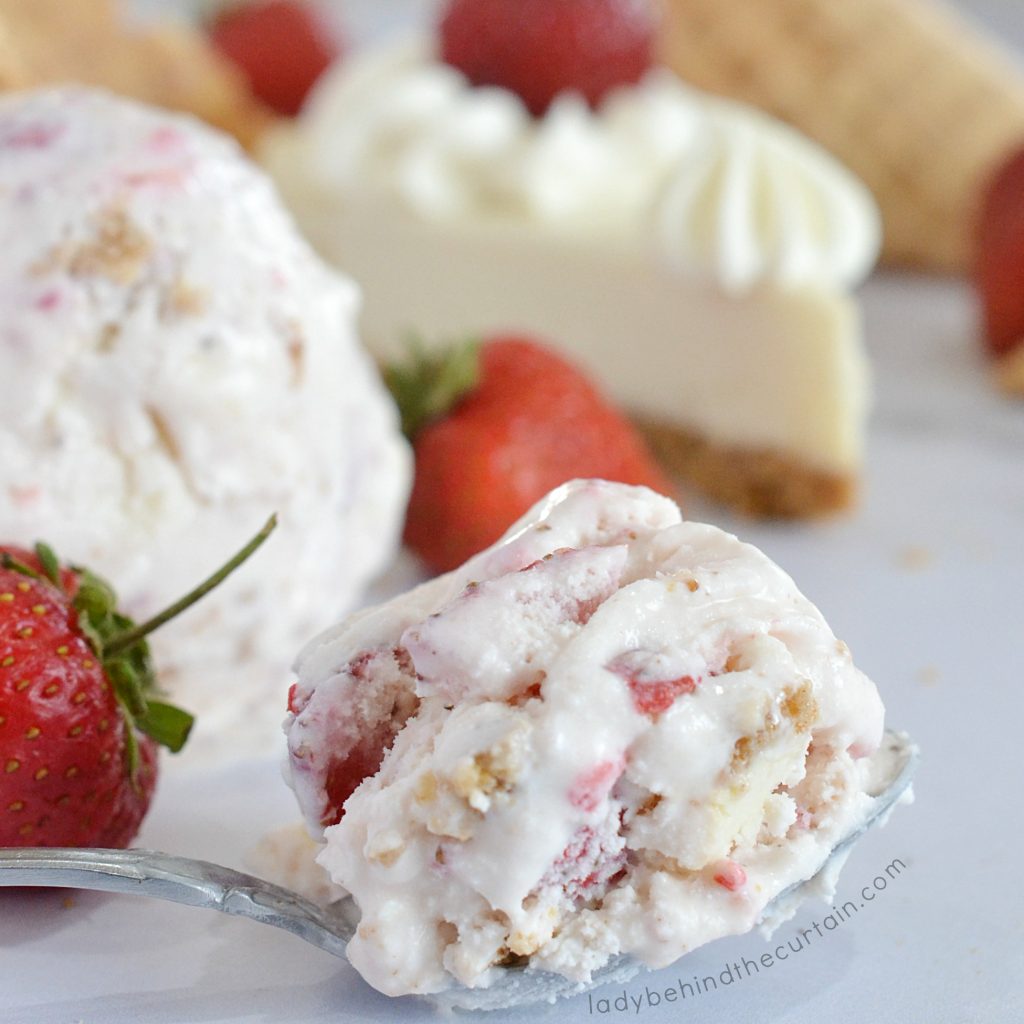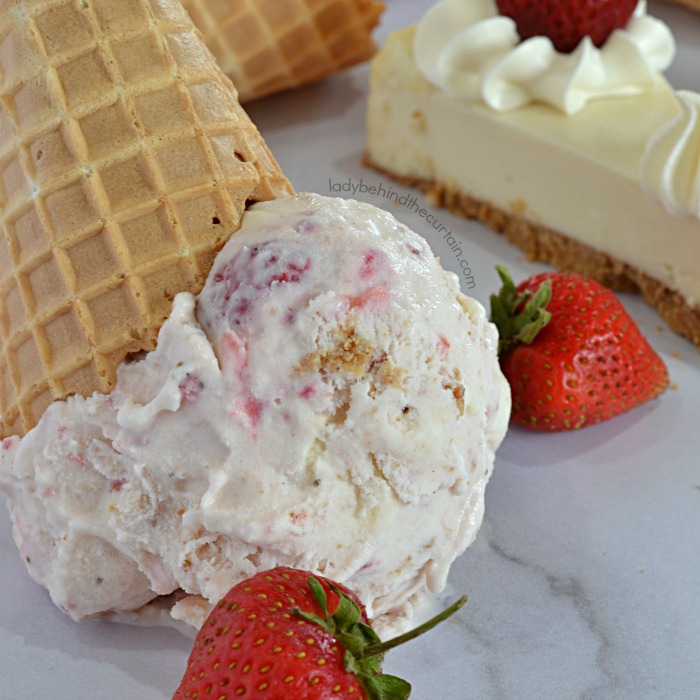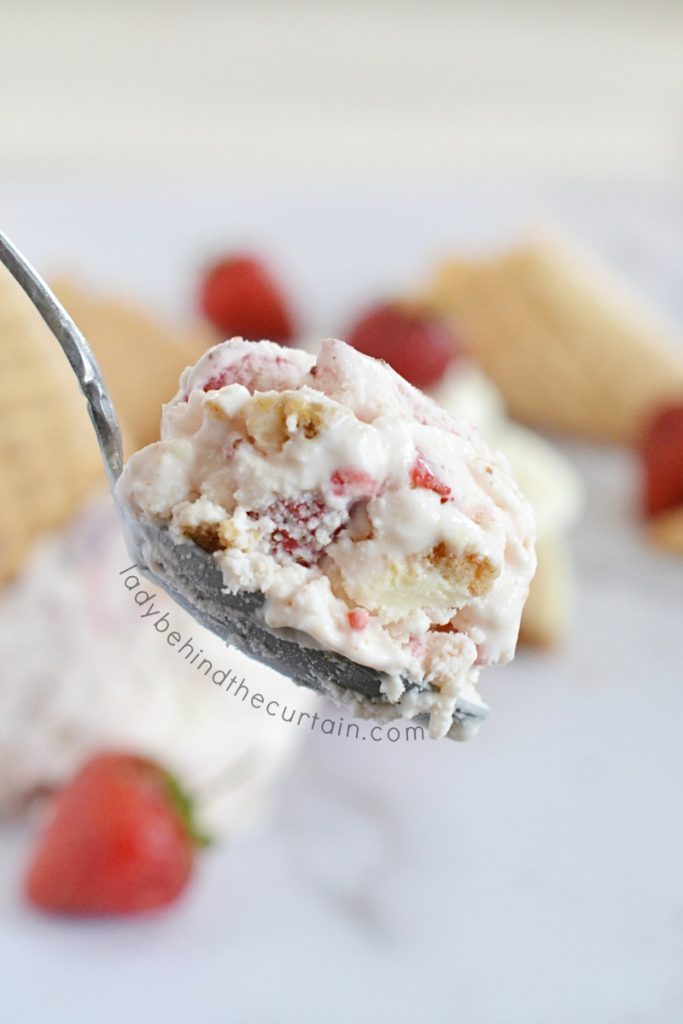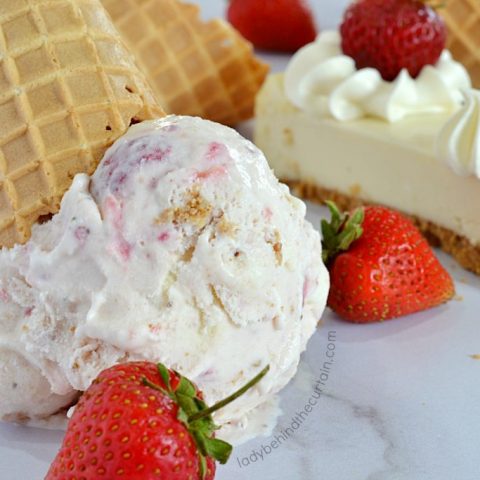 Fresh Strawberry Cheesecake Ice Cream
Create the ultimate ice cream with fresh strawberries and a whole cheesecake!
Ingredients
1 (17 ounce) store bought frozen cheesecake (I used Sara Lee)
3 cup fresh strawberries, stemmed and sliced
4 tablespoons water
1½ cups granulated sugar
1½ cups whole milk
3 cups heavy cream
1½ teaspoons vanilla extract
Instructions
For the Berries:
In a medium bowl combine the strawberries, water and sugar. Stir and allow the strawberries to macerate for 2 hours.
For the Cheesecake:
Take off the lid from the pan. Run the tip of a knife around the edge of the frozen cheesecake. Push up on the bottom of the pan until the cheesecake releases. Place cheesecake on a cutting board. Cut in half, while still frozen cut each half into chunks. Place all the cheesecake (separated into two containers) back into the refrigerator.
For the Ice Cream:
Separate the berries in half (1½ cups) leaving as much juice in the bowl as possible. Pour strawberries with the juice into a blender along with half of the cheesecake pieces. Blend until smooth. In a large bowl whisk together the milk, heavy cream, pureed strawberry mixture and vanilla. Turn the machine on, pour the mixture into the freezer bowl, and let mix until thickened (about 20-25 minutes).
Five minutes before mixing is completed, add the reserved remaining half of the cheesecake pieces. The ice cream will be soft, for a firmer ice cream, transfer to an air tight container and freeze an additional 2 hours.
Notes
If ice cream has been frozen solid, set out to thaw 30 minutes before serving.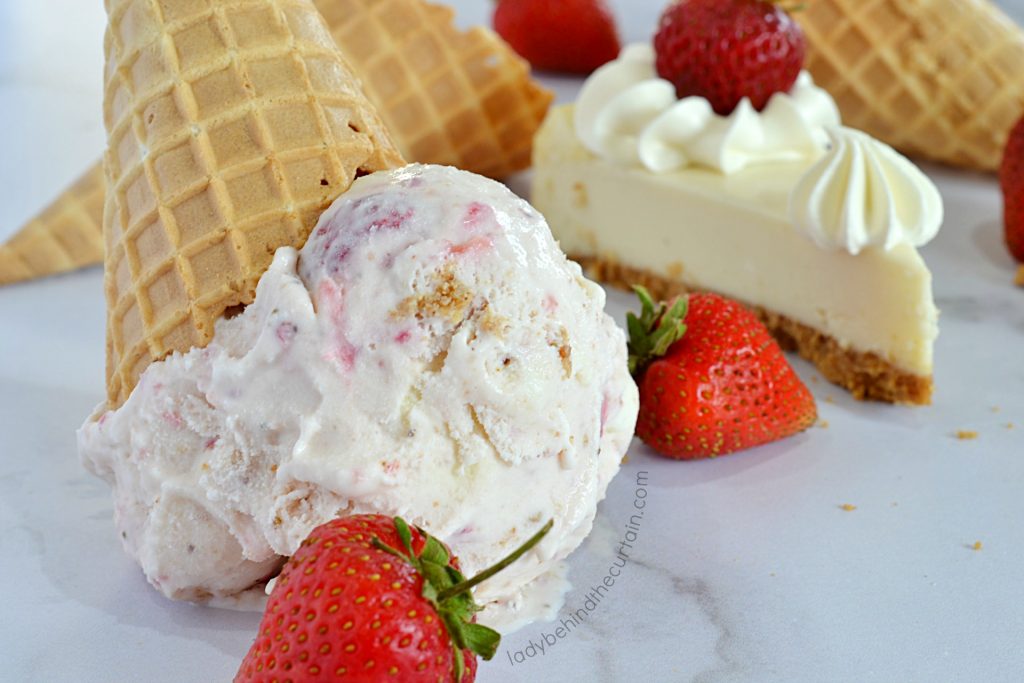 MORE ICE CREAM RECIPES
NEVER MISS A POST
More recipes you might like. THE ULTIMATE CHOCOLATE CHEESECAKE and STRAWBERRY CHEESECAKE.