Six Layer Brookie Cheesecake
Six Layer Brookie Cheesecake: This incredible cheesecake is so decadent, so delicious and totally worthy of any holiday dessert table. EVERY LAYER is just as delicious as the next and putting them all together? The flavors are roll your eyes in the back of your head incredible!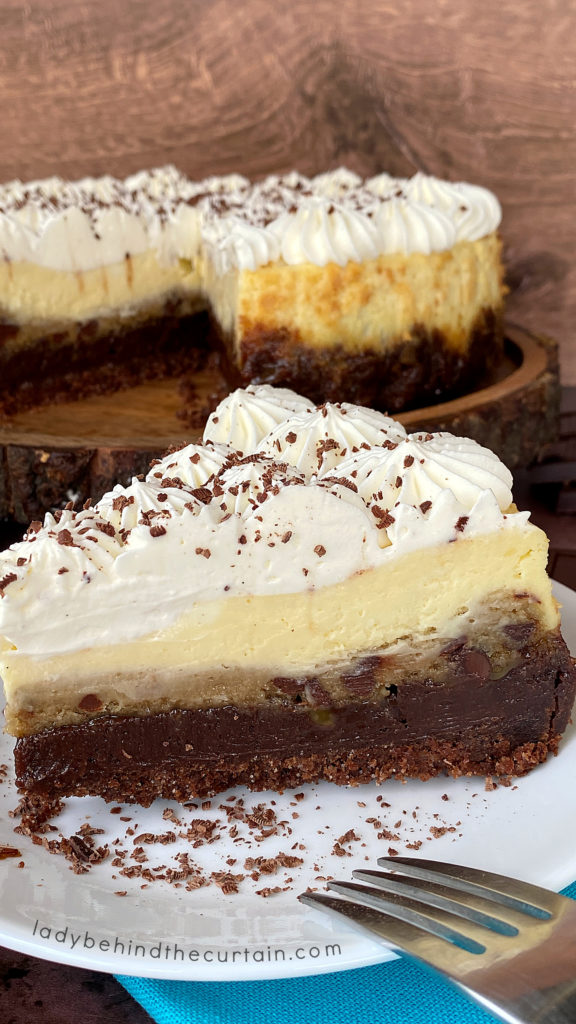 The Six Layers in the Brookie Cheesecake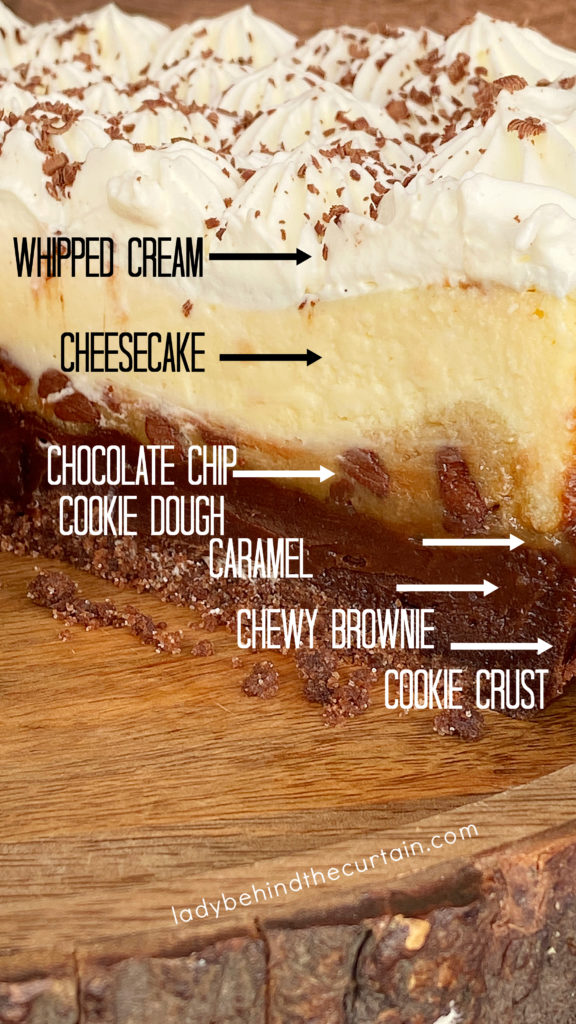 CRUST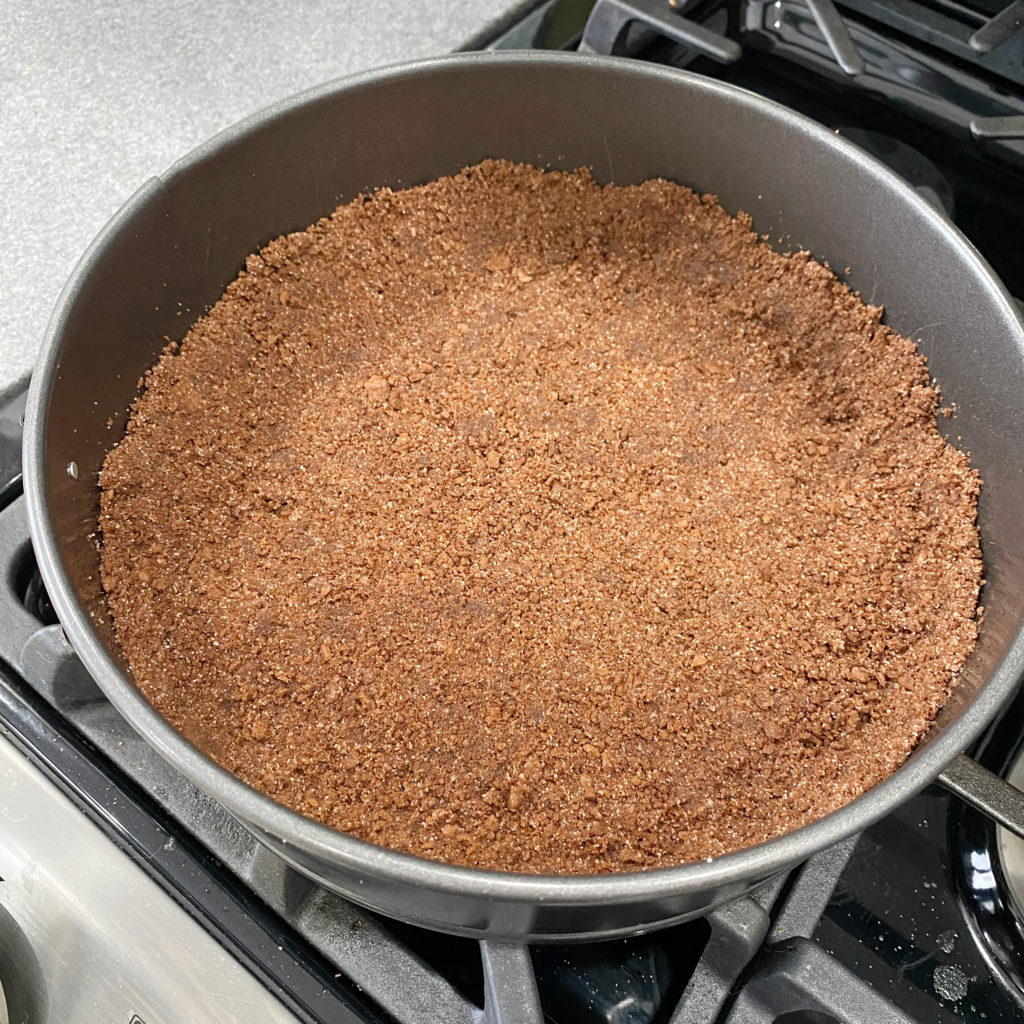 CHOCOLATE BROWNIE
Chocolate Layer: This decadent layer is like eating a chewy gooey brownie. DELICIOUS!
CARAMEL
Caramel: I used store bought caramel ice cream topping. Other options could be a can of Dulce de Leche or making homemade caramel. Scroll down this post to find my recipe for →HOMEMADE CARAMEL
CHOCOLATE CHIP COOKIE DOUGH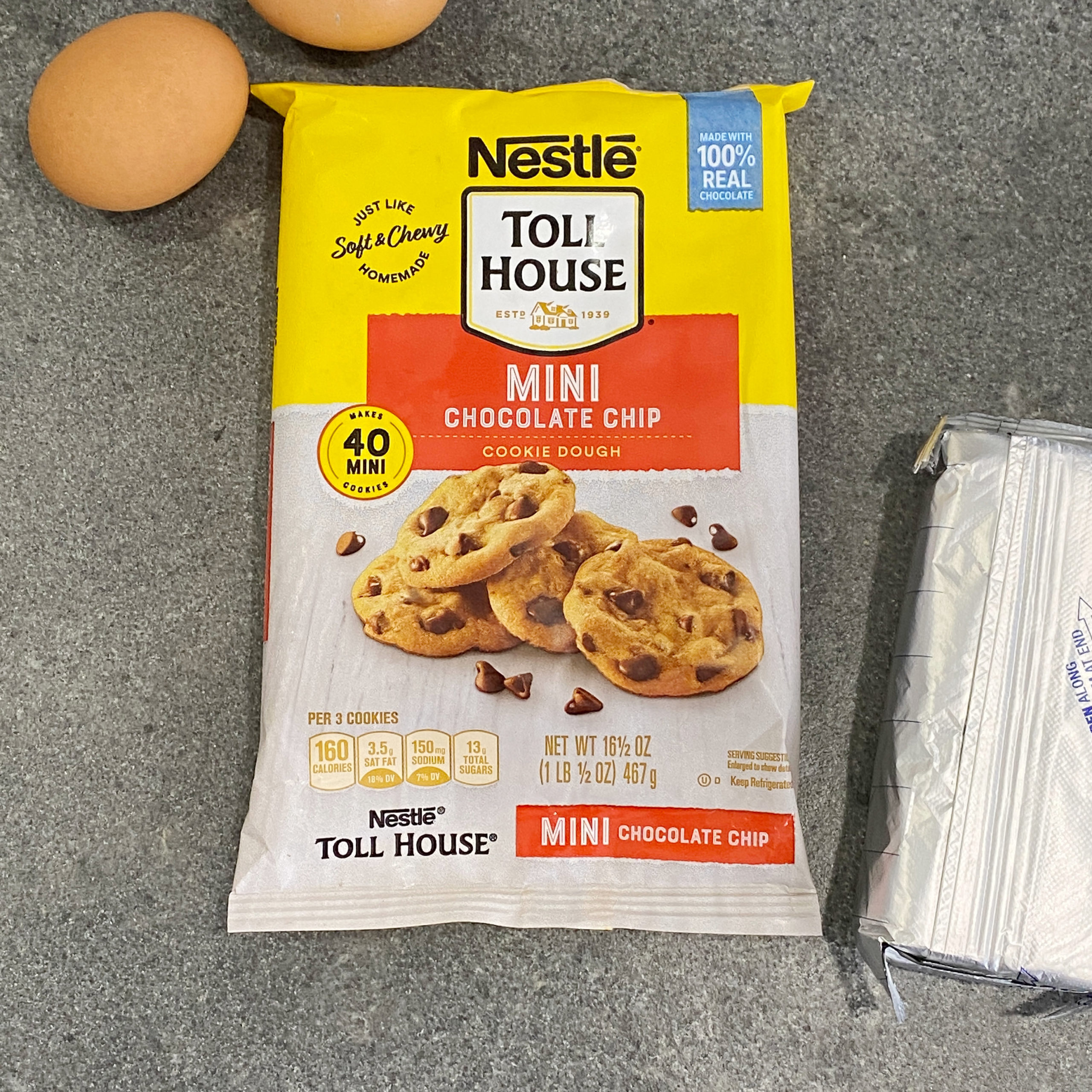 Chocolate Chip Cookie Dough: Store bought cookie dough is the way to go for this recipe. The cookie dough stays soft nestled between the brownie and cheesecake. Totally divine!
CHEESECAKE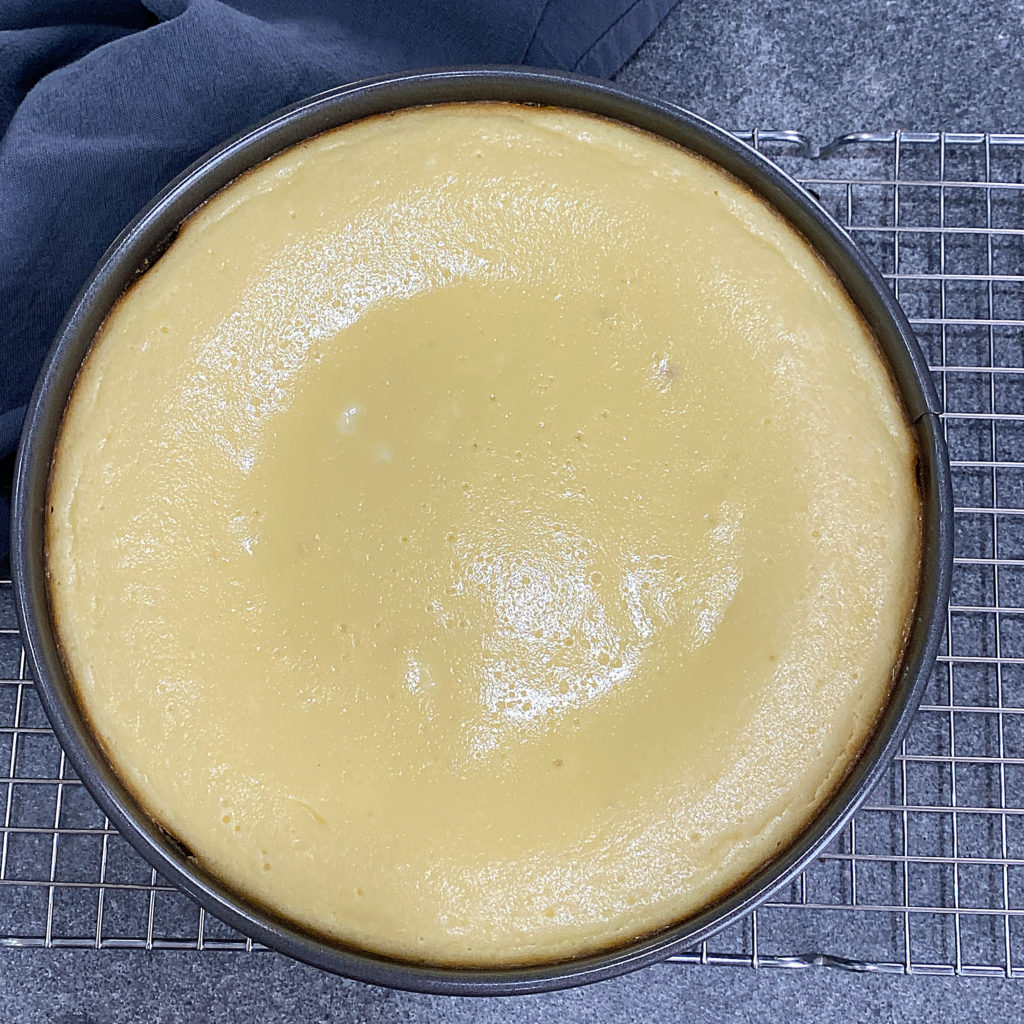 HOMEMADE WHIPPED CREAM WITH CHOCOLATE SHAVINGS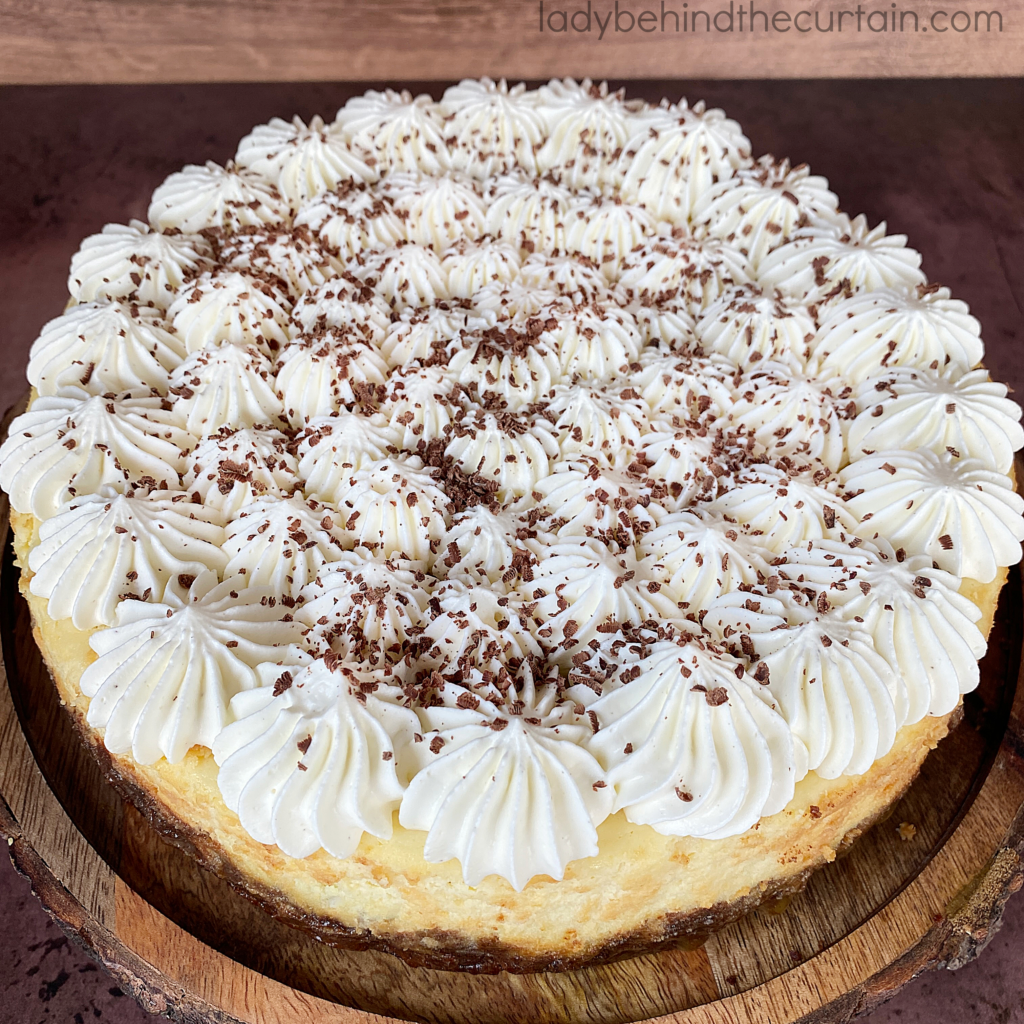 A Labor of Love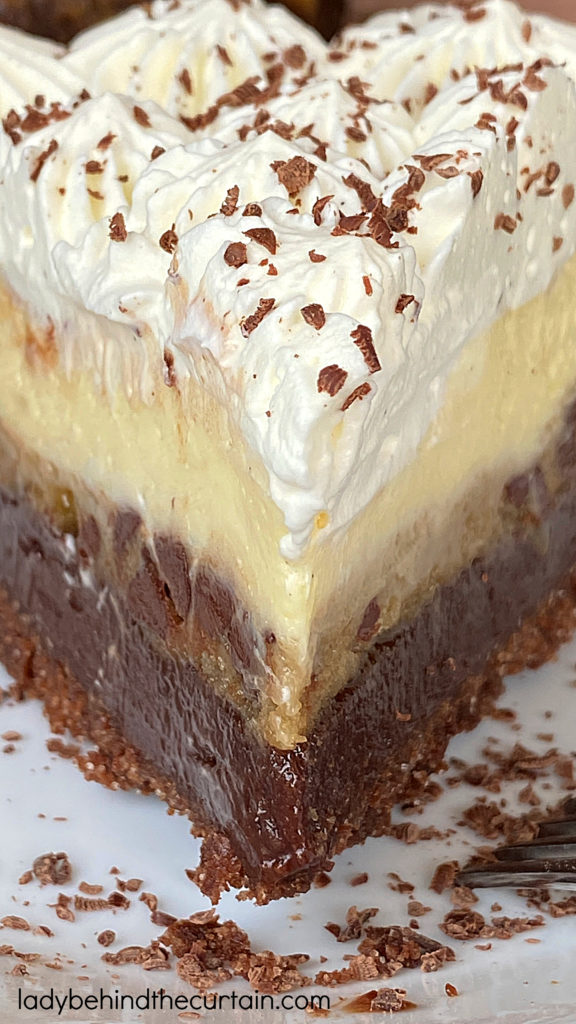 Be Warned….this cheesecake takes a full day to make. But TRUST ME…..it is worth it! This cheesecake is not hard to make. The layers are easy, but there are layers and with layers comes time. From the chocolate crust, dense brownie layer, chocolate chip cookie dough to the creamy cheesecake filling….EVERY BITE IS INCREDIBLE!
Overnight Storage Trick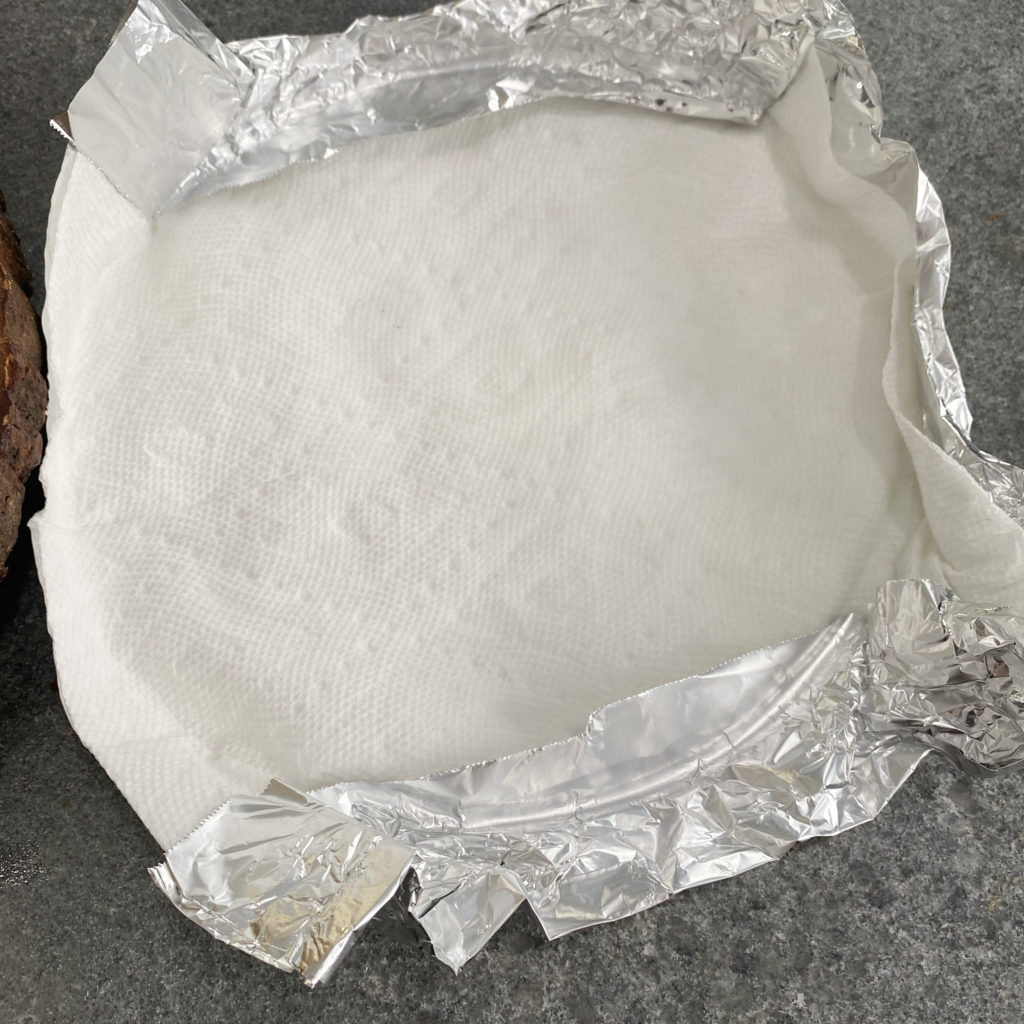 Whipped Cream Piping Tip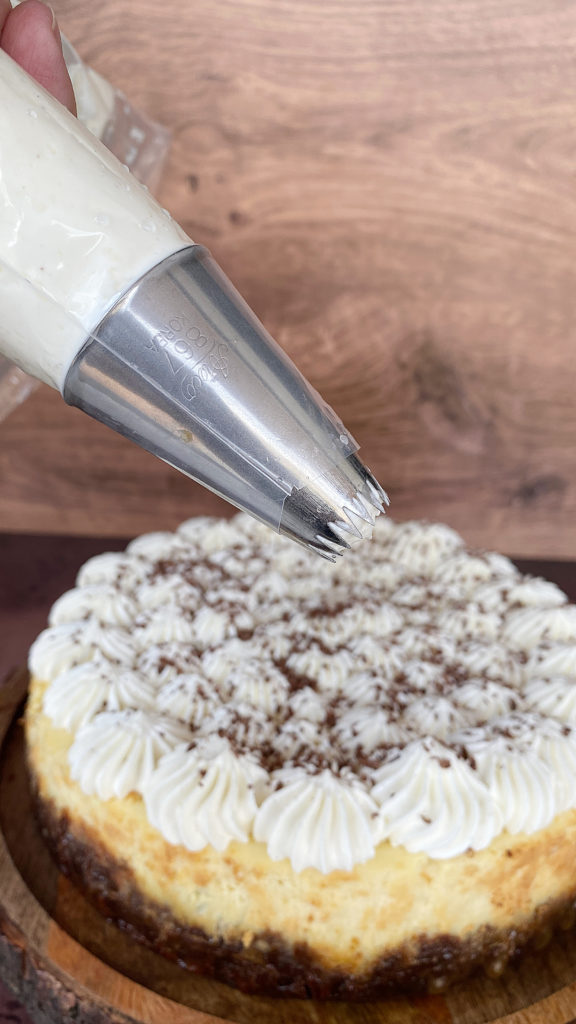 What is a Brookie?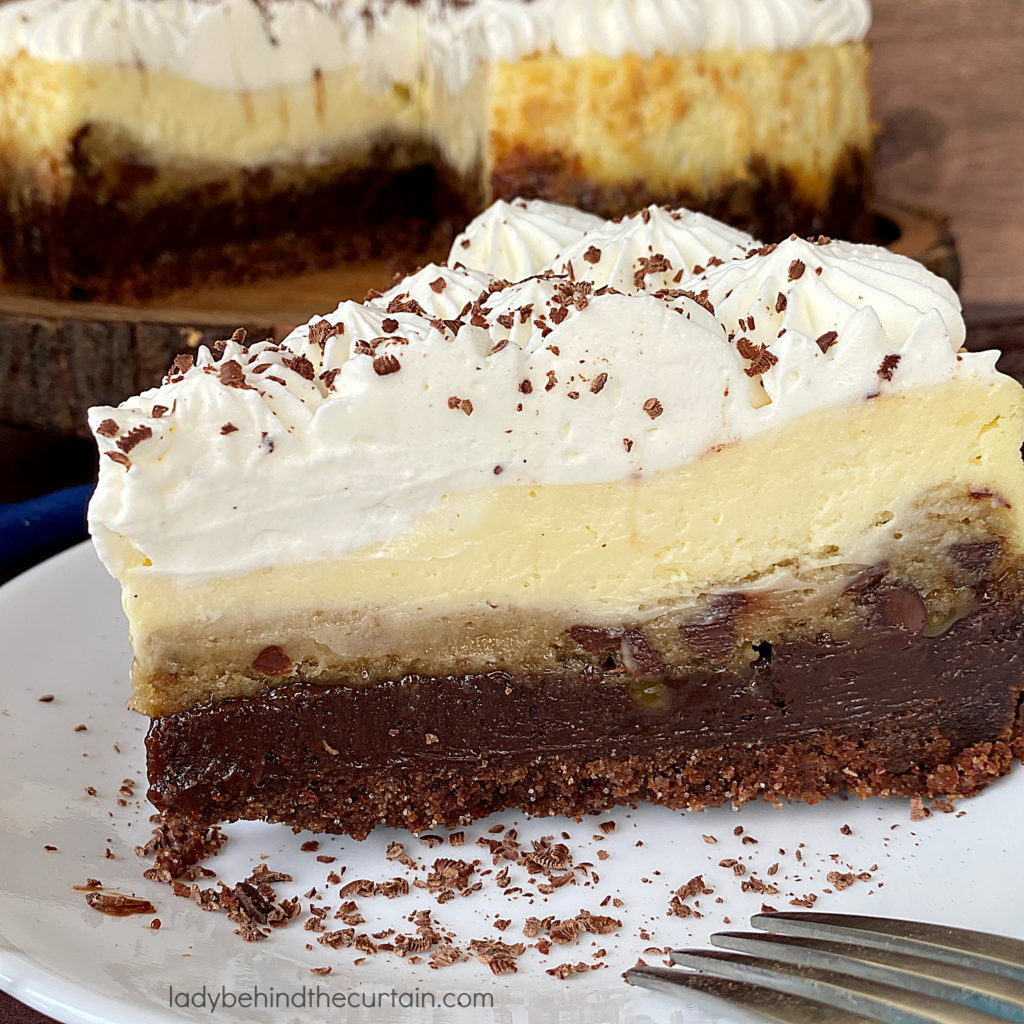 Can Cheesecake Be Frozen?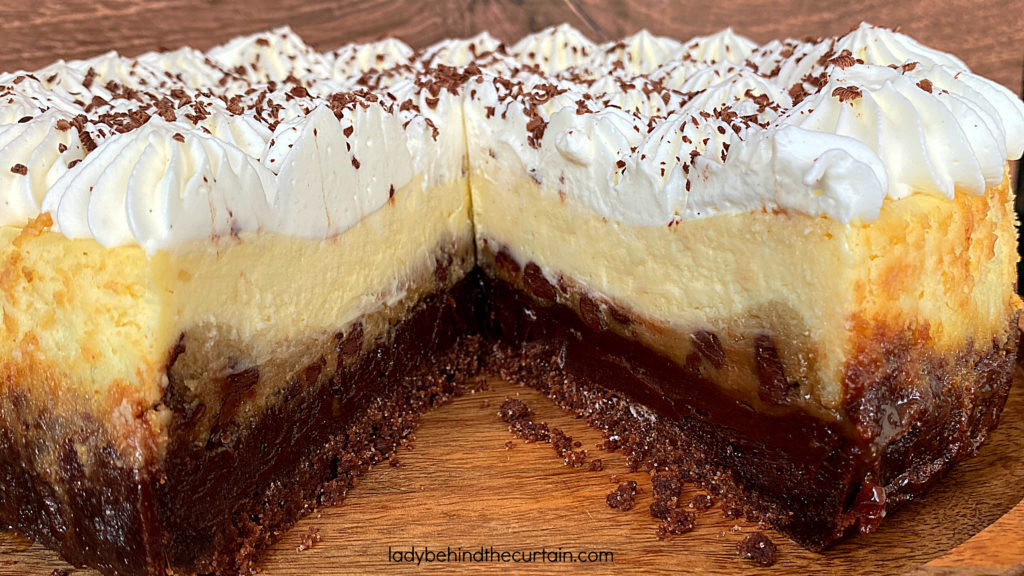 To use the bottom of springform pan: Once the cheesecake is completely cooled and has been in the refrigerator (in the pan) for at least 4 hours preferably overnight. Release the outer rim of the pan, leaving the cheesecake sitting on the bottom of the pan. Wrap the cheesecake with several layers of plastic wrap and a layer of foil.
To use a cardboard bottom: Once the cheesecake has been refrigerated and if completely cooled and firm, use a knife to separate the cheesecake from the pan bottom. Slice it onto a foil wrapped piece of heavy hardboard. Then wrap with several layers of plastic wrap and a layer of foil. (This method scares me)
For a cheesecake with fruit topping: ALWAYS freeze cheesecake WITHOUT the topping. Add the topping before serving
Always thaw a cheesecake overnight in the refrigerator: When partially thawed, transfer if from the cardboard or springform bottom to a serving plate.
How to Freeze 6 Layer Brookie Cheesecake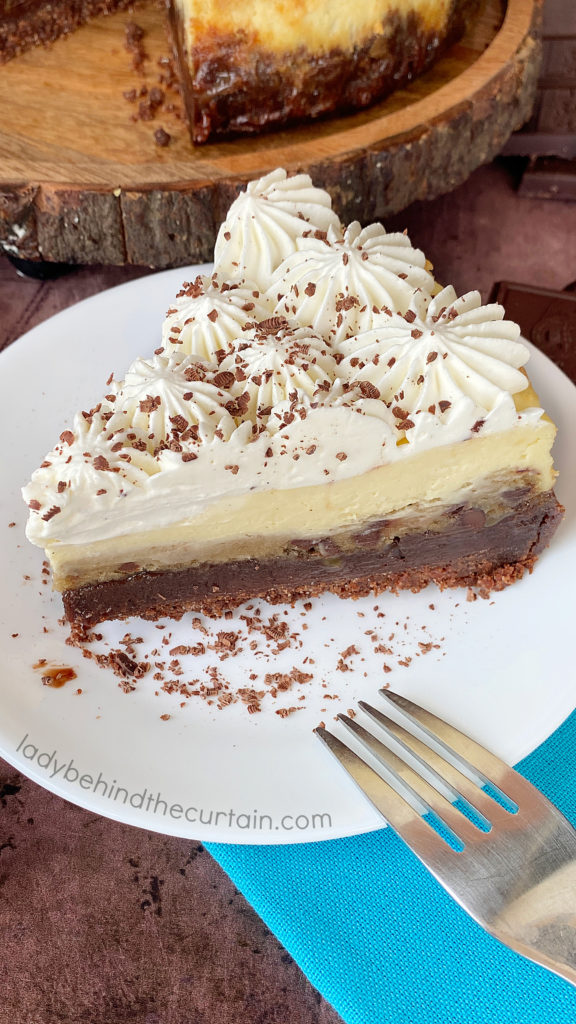 Wrap well before freezing and thaw overnight in the refrigerator before serving. I recommend freezing the cheesecake WITHOUT the whipped cream and shredded chocolate toppings.
HOW TO SLICE CHEESECAKE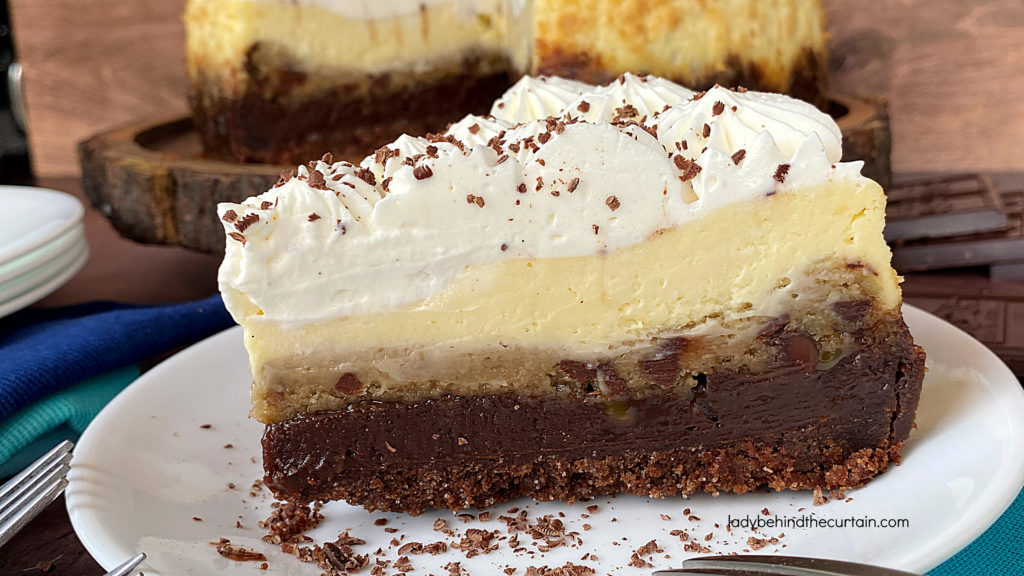 MORE CHEESECAKE RECIPES
MISSISSIPPI MUD CHEESECAKE 2. CHOCOLATE EXPLOSION OREO CHEESECAKE 3. CINNAMON ROLL CHEESECAKE…CLICK HERE FOR MORE CHEESECAKE RECIPES→OVER 80 CHEESECAKE RECIPES
SIGN UP FOR THE LADY BEHIND THE CURTAIN NEWSLETTER AND FOLLOW THE LADY BEHIND THE PARTY ETSY SHOP
THANKS FOR VISITING♥