Chipotle Honey Biscuit Chicken Sliders
This shop has been compensated by Collective Bias, Inc. and its advertiser. All opinions are mine alone. #VivaLaMorena #CollectiveBias
Chipotle Honey Biscuit Chicken Sliders | Bring a little Latino flair to your summer picnic with these sweet and spicy biscuit chicken sliders.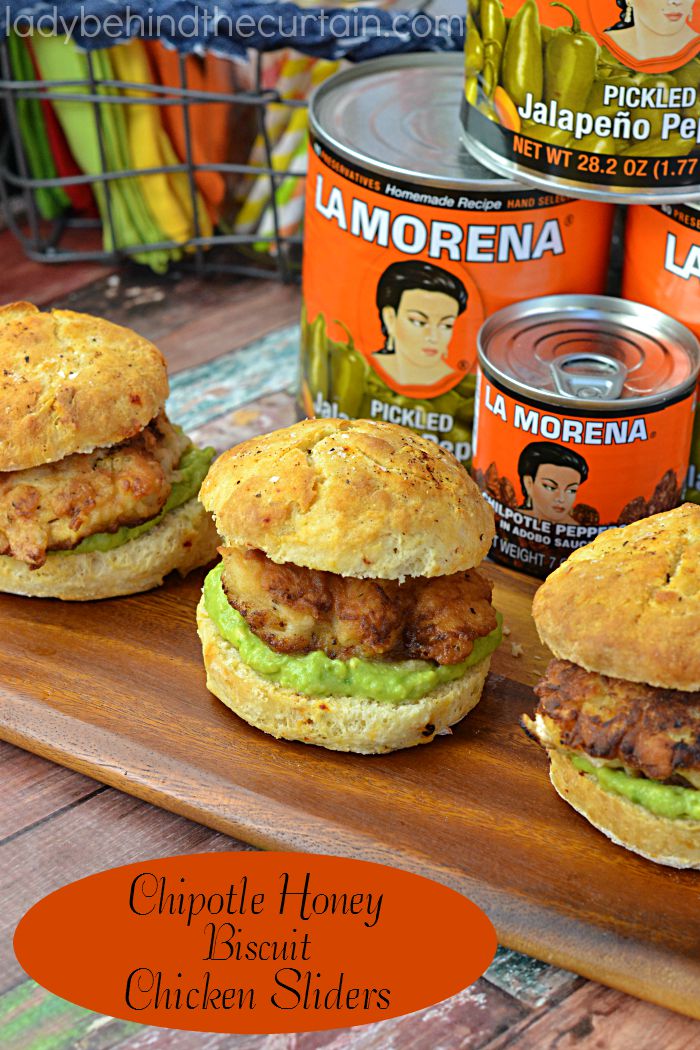 Summertime……I love summer.  We try to have as many family picnics as possible.  Sometimes I like to give our picnics a theme.  For one of them (we had three) our theme was southern food.  You know that was good!  Instead of bringing the same old basket of fried chicken I decided to spice things up a bit by using La Morena Chipotle Peppers to make the most flavorful tender biscuits EVER!  Everyone (even the kids) loved them.  By only adding one pepper I got the delicious smoky flavor with a little bit of heat.  We had tons of great food and we even played some old fashioned picnic games (HA!  I won horseshoes!)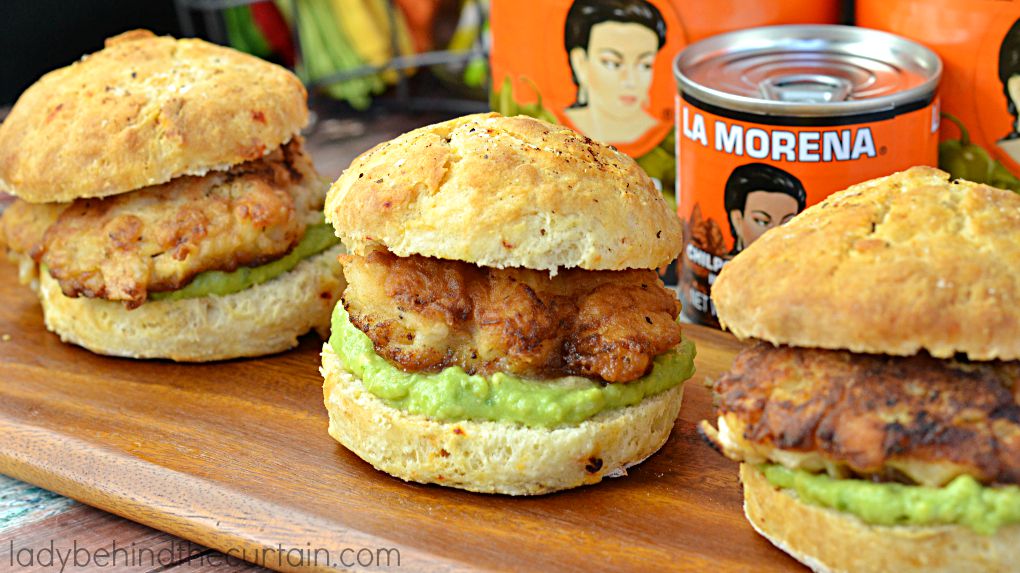 Whenever I want to add authentic Latino flavor to my food I always choose La Morena products.  You can find La Morena products on the Hispanic aisle at Walmart.  I also always have a can of La Morena Sliced Jalapeños.  They are great on hot dogs, pizzas and sandwiches!  Be sure to check out more picnic recipes with a twist at Padillagroup.com.  I'd love to hear your favorite!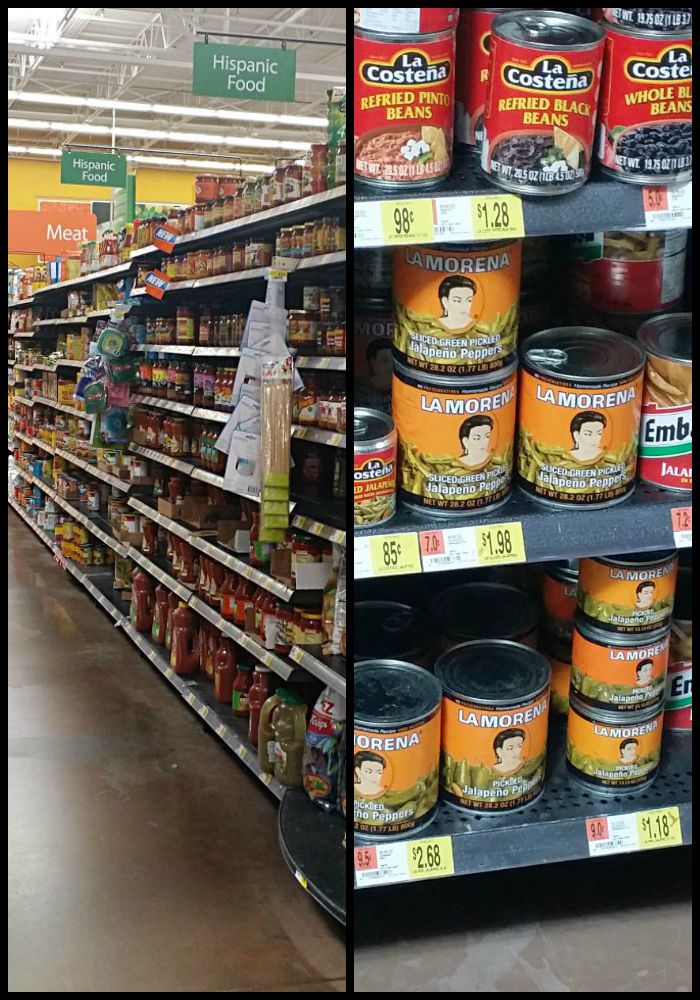 Like I mentioned above I only added one chipotle pepper (because I'm a wimp)  but if you have some die hard spicy enthusiasts you can add more.  Or leave the seeds in!  Yes,  I even took the seeds out (sorry…….)  I loved how plump and fresh the peppers were.  I couldn't resist the rich thick beautiful adobe sauce so I added it to part of the chicken coating.  Simply outstanding!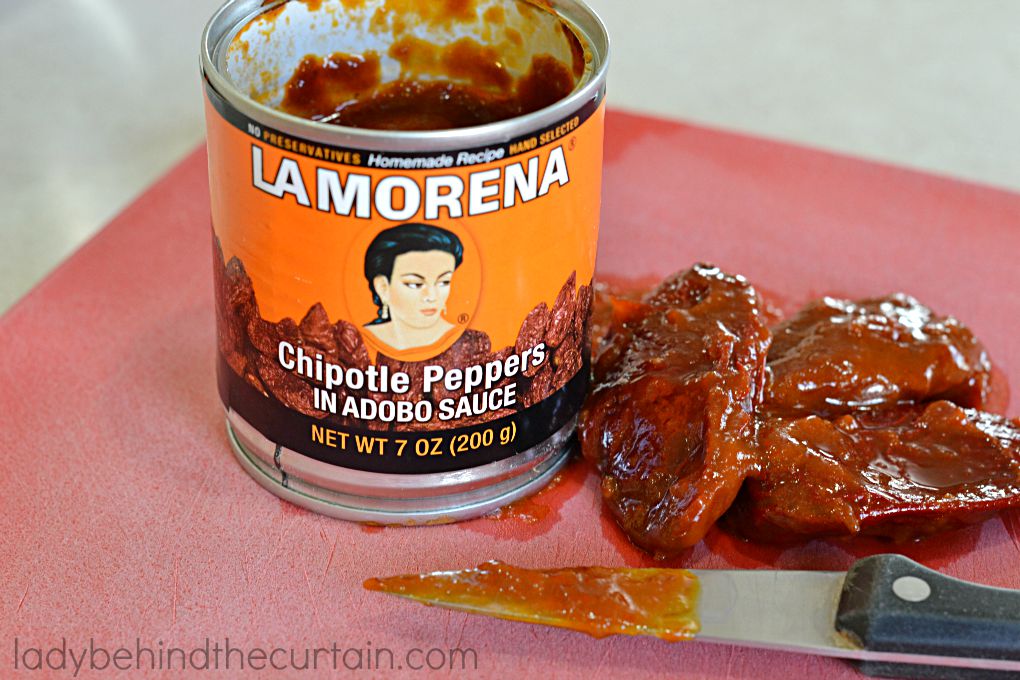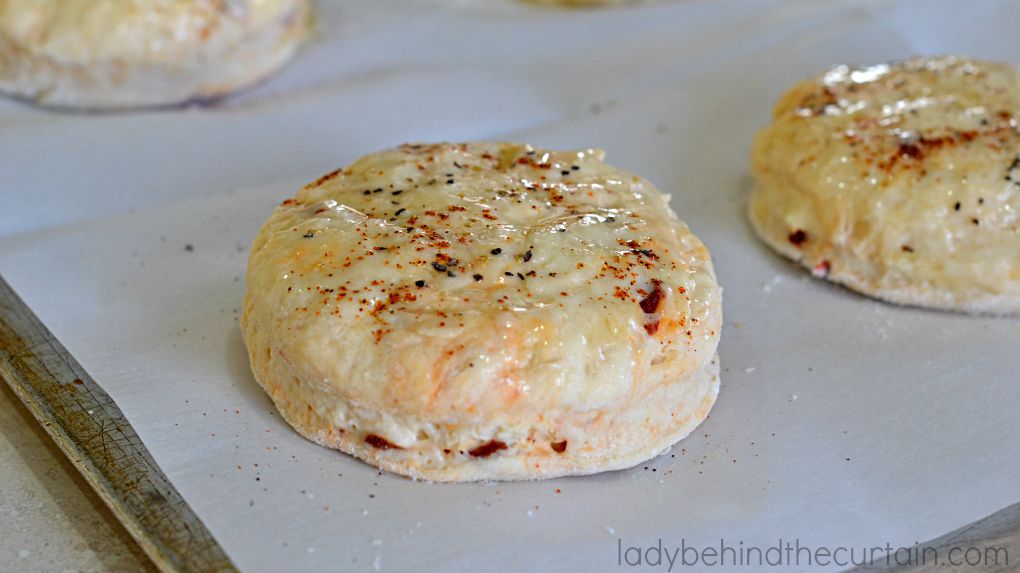 So here's the low down on the best sliders I've ever had.  Fist, I started with a chipotle honey biscuit then, added a cool avocado spread and topped it off with a fried chipotle honey chicken patty.  TIP: MAKE SURE YOU AT LEAST TRY A BITE WITH A DRIZZLE OF HONEY I PROMISE IT IS THE BOMB!  As an added layer of flavor add some of the adobe sauce to the honey and really drive in the spicy sweet flavor!  ENJOY!