These Candied Walnuts are not just for snacking.  Although I would definitely have a bowl of these out for a dinner party.  Have a jar of these Candied Walnuts waiting in the pantry to use for dressing up a salad.  I love adding them to the tops of brownies like my Company Brownies.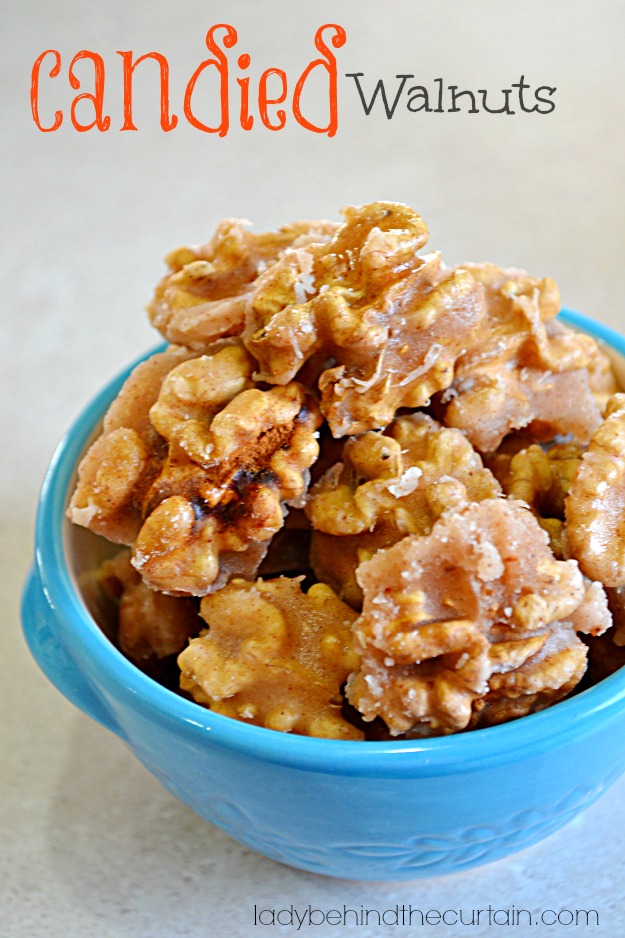 Have as a snack, sprinkle on a salad or place on a dessert.  These Candied Walnuts will add that something special to any dish. Create your own Recipe Box and save your favorite Lady Behind The Curtain recipes.  Make a Meal Plan with your favorite recipes and ZipList will automatically add the ingredients to a Shopping List.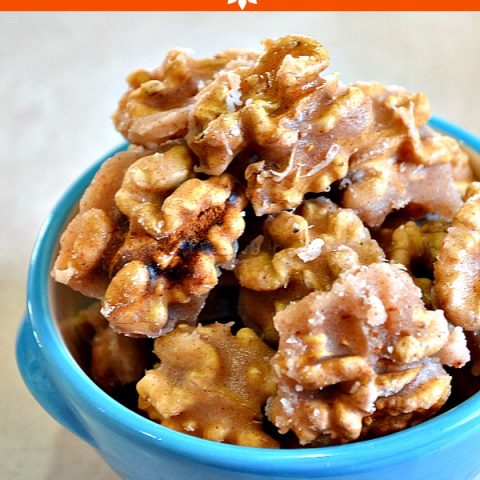 Candied Walnuts
Ingredients
1 cup granulated sugar
2 tablespoons corn syrup
1/3 cup water
1/2 teaspoon salt
1/2 teaspoon vanilla extract
1 teaspoon cinnamon
2 cups walnuts
Instructions
Mix corn syrup, sugar, water and all in a heavy sauce pan.
Stir over low heat until sugar dissolves, boil until candy thermometer reaches the soft ball stage about 238 degrees.
Remove from heat, sir in vanilla, cinnamon and walnuts.
Turn out onto wax paper and pull the nuts apart while cooling.
TIP: If you don't pull the nuts apart you will end up with one giant praline.