Carrot Cake Cupcakes: Serving traditional carrot cake as cupcakes makes the perfect Easter Dessert or treat. Cupcakes are easy to transport to a bake sale, Easter Egg Hunt or Grandmas house.
How to Make Carrot Cake Cupcakes
How to Freeze Carrot Cake Cupcakes
Tips for Tender Moist Cupcakes
Good ingredients equals great taste. To send your guests straight to cupcake heaven use only the best ingredients. Like real butter, real vanilla and dark Dutch cocoa.
Never over bake a cupcake. You can never save an over baked cupcake. You're doing it right when your cupcakes look slightly sunken, rather than peaked. Test them with a toothpick if you're unsure–if no batter clings to the pick, they're done.
Mix batter with a light hand. Baking fluffy, moist cupcakes is all about creating air bubbles in your batter that expand in the oven. If you over mix your batter, you collapse those bubbles. To avoid this mix on a low speed, stopping just as all ingredients blend.
Let all ingredients come to room temperature before baking. All ingredients incorporate into batter mush more easily if they're at similar temperatures.
Baking in advance? Freeze cupcakes. If you're baking to eat right away, we recommend storing cupcakes at room temperature. But if they're for tomorrow, freezing will retain their moisture much better than leaving them on a counter overnight.
Cream Cheese Frosting
Good ingredients "real" butter (not margarine).
Room temperature ingredients
Be patient…you'll need to whip the frosting at least 3 to 5 minutes (sometimes I do this step twice). This will allow air to incorporate into the butter and create the lightness you want.
That's it! It's really not as hard as you might think.
How to Add the Carrot Topper
Separate the frosting. ½ cup in one bowl and ¼ cup in another bowl. Use remaining frosting for the cupcakes.
Tint the ½ cup of frosting with orange food coloring and the ¼ cup of frosting with green.
Place orange and green tinted frosting in separate quart size bags.
Snip off the tip from each bag, pipe orange carrots in a zig zag pattern, staring at the top with a large zig zag and ending in a point, add green tops.
Adding More Flavor to Your Carrot Cake Cupcakes
NUTS: The option of adding chopped nuts to your Easter cupcakes if totally up to you. Some people have the opinion that it isn't a carrot cake without nuts. 1 cup of chopped walnuts or pecans are totally okay and would add a nice crunch.
RAISINS: While a traditional carrot cake recipe usually has raisin I opted to leave them out. There's no harm in adding a ½ cup to your batter.
Putting it All Together
MORE EASTER DESSERTS AND TREATS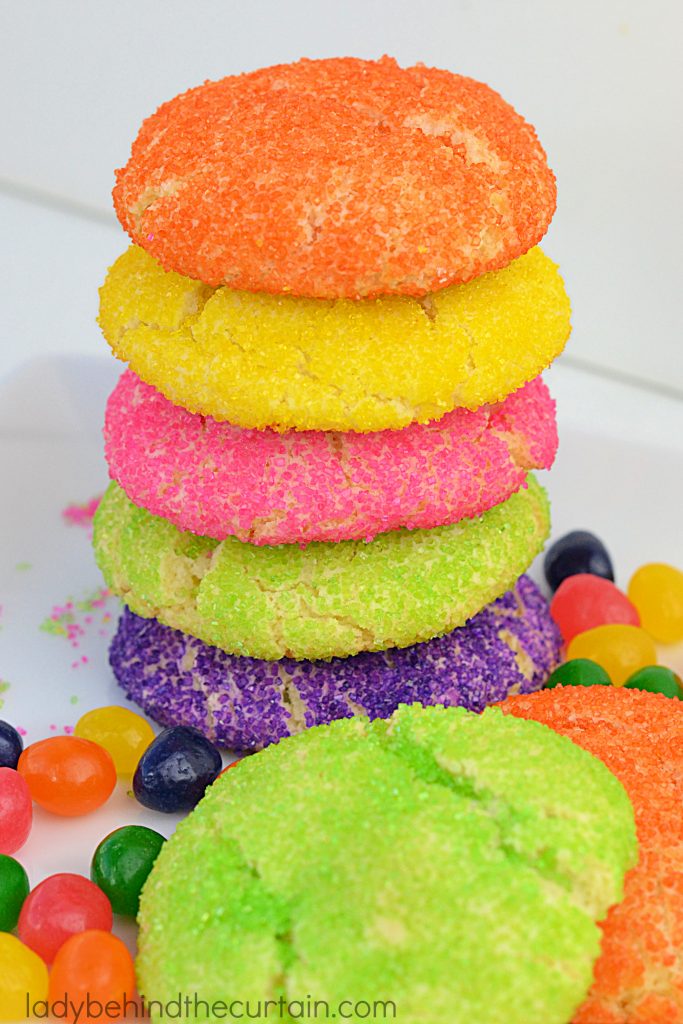 SOFT JELLY BEAN SUGAR COOKIES 2. FRESH STRAWBERRY CAKE 3. CADBURY CREAM FILLED CUPCAKES 4. EASTER PEEPES PRETZELS
SIGN UP FOR THE LADY BEIND THE CURTAIN NEWSLETTER AND FOLLOW THE LADY BEHIND THE PARTY ETSY SHOP