Sopaipilla Cheesecake Squares
Sopaipilla Cheesecake Squares | With a delicious creamy center and a crunchy cinnamon top.  At first you will think yum…this tastes just like a churro and then comes the cheesecake! NEW! NEW! NEW!  PARTY SUPPLIES FROM LADY BEHIND THE PARTY (me)!  Look below for all the details. ↓↓↓↓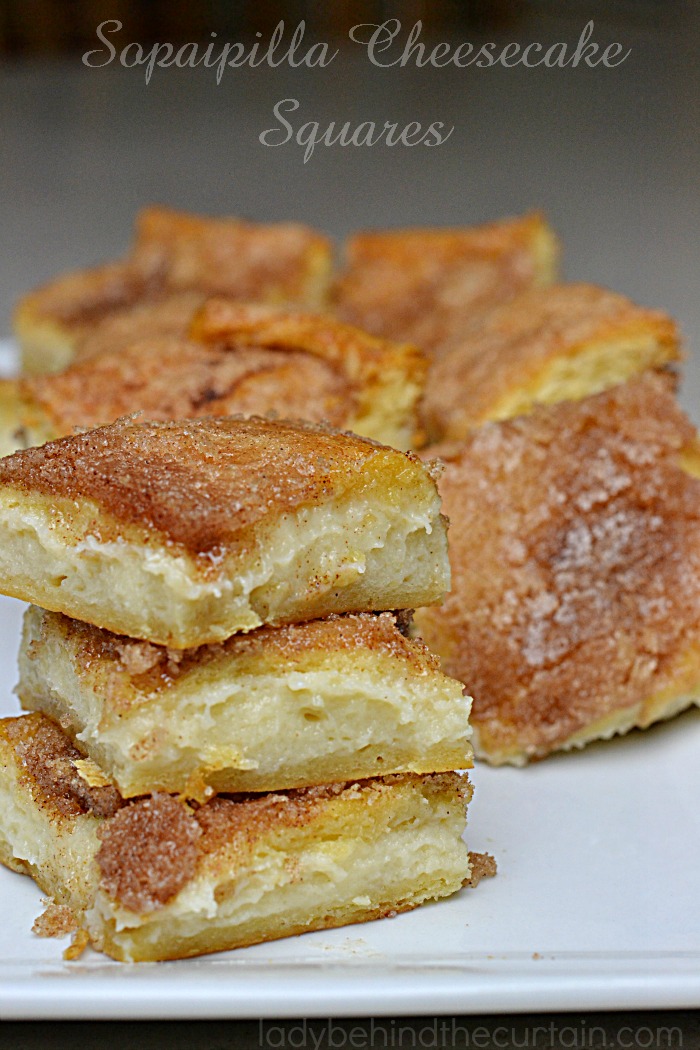 The most popular dessert you will ever make and the easiest!  What more can you ask for then that?  Serve this Mexican Cheesecake at your next Fiesta!
---

DECORATE YOUR FIESTA PARTY IN STYLE! Take all the guess work out of planning a party! Everything is colorful and coordinated with a fun theme. One stop shopping is the way to go and at Lady Behind The Party, that's exactly what you're going to find. Whether you're planning a Birthday Party, Wedding Reception or celebrating Cinco de Mayo this Let's Fiesta Party Pack will set you up in style. It's a Party in a Box! Look at the picture below for a sneak peek. There are over 25 Fiesta Party Supplies to choose from!

CLICK HERE AND SHOP NOW FOR GREAT PARTY SUPPLIES…. in my Etsy shop—->>>>Lady Behind The Party
---
What I love the most about this recipe is you don't have to make a crust.  Are you ready for it?  You use store bought crescent rolls!  I KNOW!  Awesome huh?  So first, spread a can of crescent rolls on the bottom and a pan.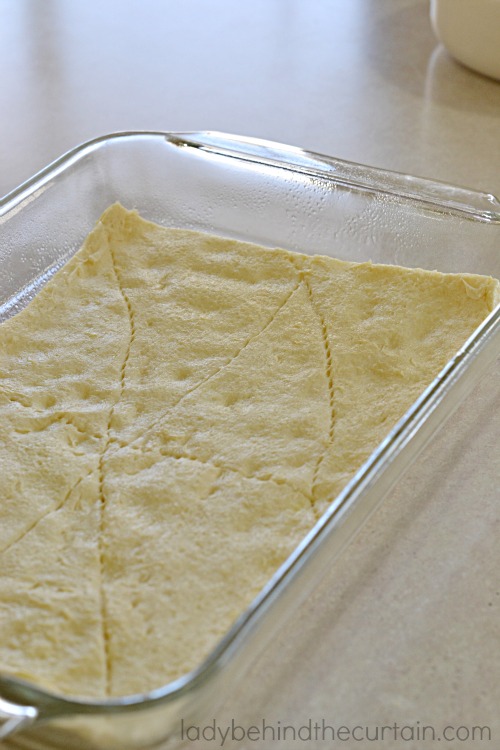 Add the cheesecake filling.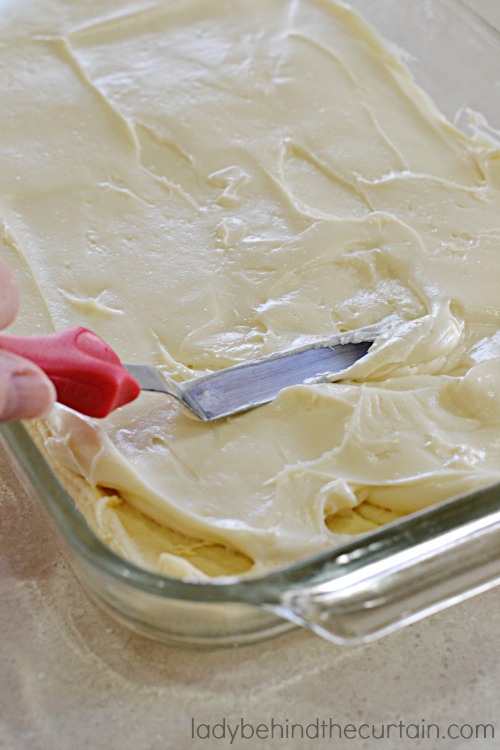 Another can of crescent rolls.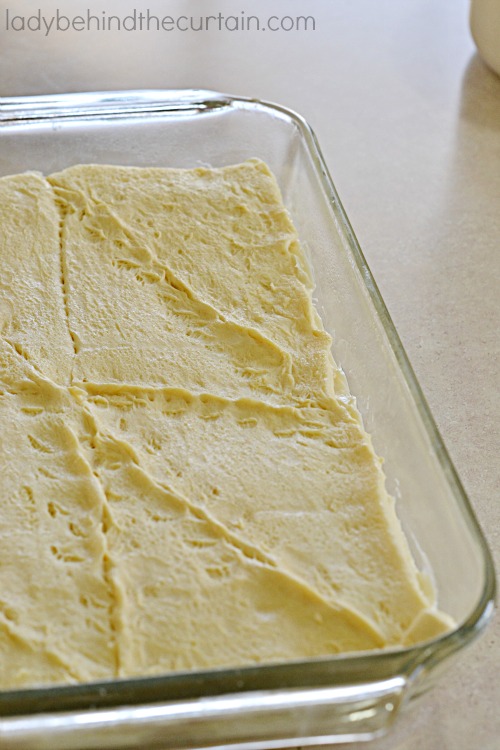 And then the magic begins….CRUNCHY SINFUL TOPPING!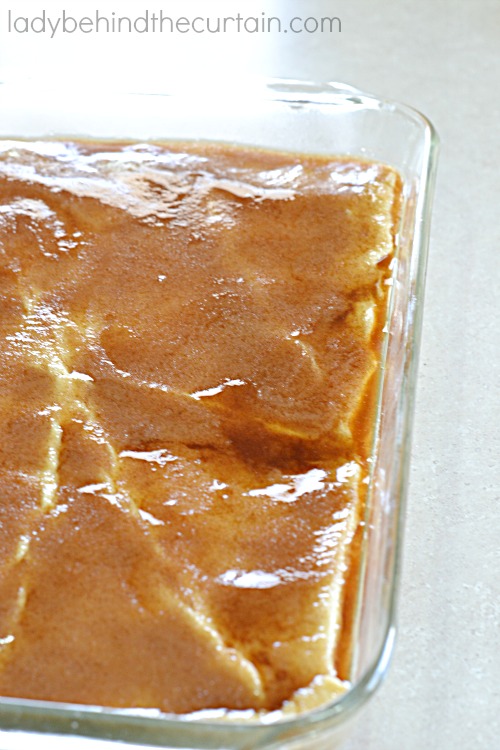 Just look at that crispy topping filled with butter, sugar and cinnamon!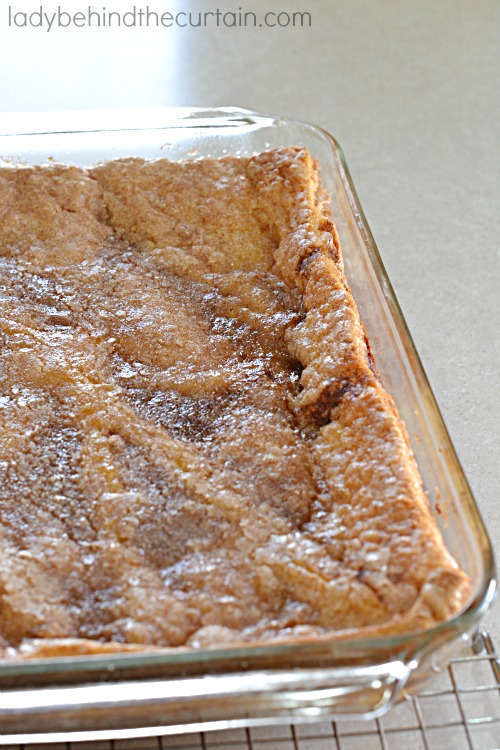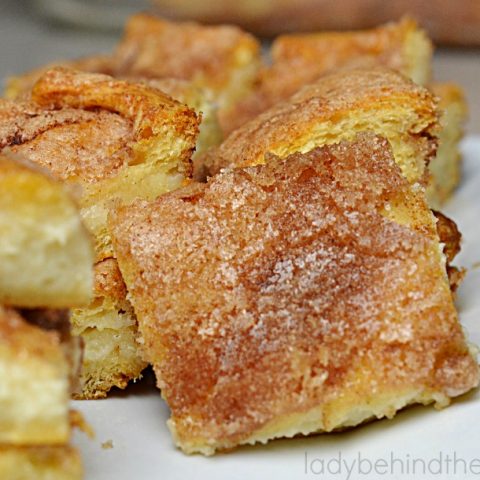 Sopaipilla Cheesecake Squares
With a delicious creamy center and a crunchy cinnamon top.  At first you will think yum…this tastes just like a churro and then comes the cheesecake!
Ingredients
2 - 8 ounce packages of cream cheese, at room temperature
2 - cans of refrigerated crescent dinner rolls
1-3/4 cups sugar, divided
1 teaspoon vanilla extract
1/2 cup butter, melted
1-1/2 teaspoons ground cinnamon
Instructions
Preheat oven to 350 degrees.
Lightly spray a 9 x 13 -in. baking dish with non stick cooking spray and set aside.
Blend the cream cheese, 1 cup sugar and the vanilla until well combined and fluffy.
Unroll one the crescent roll can into the prepared baking dish.
The rolls are almost the same size. Using your fingers press the seams together and spread the rolls to the edge of the baking dish.
Spread the cream cheese over the first layer of crescent rolls.
Unroll the last can of crescent rolls the same as the first, laying on top of the cream cheese mixture.
In a microwave safe bowl melt the butter.
Stir the remaining 3/4 cup sugar and the cinnamon into the melted butter.
Pour over the top.
Bake for 30 - 35 minutes or until the crescent rolls have puffed and turned golden brown.
Let cool completely before cutting.
Store leftovers in refrigerator.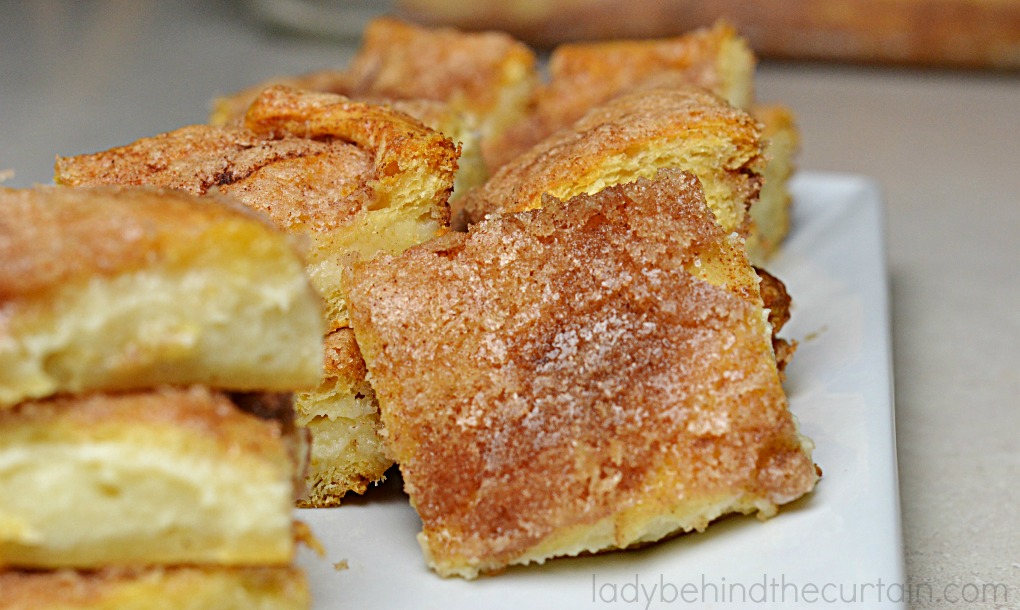 MORE CHEESECAKE BAR RECIPES

BLUEBERRY CHEESECAKE BARS  2. ORANGE CREAMSICLE CHEESECAKE BARS 3. PEANUT BUTTER CHEESECAKE BROWNIES