Soft Jelly Bean Sugar Cookies
Soft Jelly Bean Sugar Cookies: Simply the best semi homemade cookies. A soft sugar cookie with a burst of fruit flavor. Perfect for your Spring celebration. Make these fun flavorful Easter Cookies into an egg shape and fill an Easter basket for a someone special.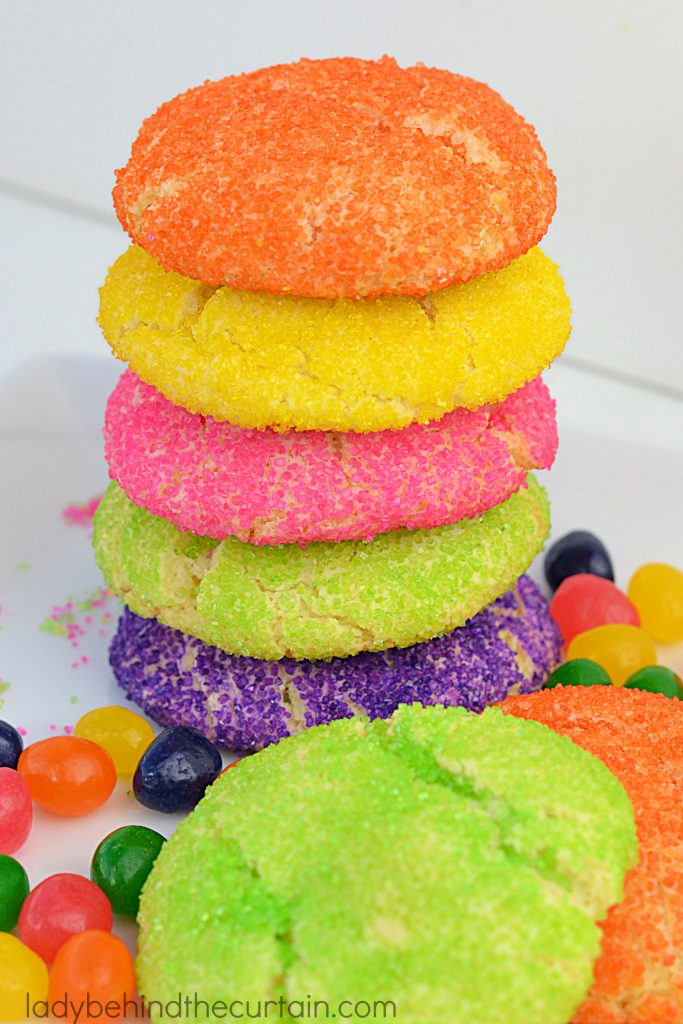 How to Make Soft Jelly Bean Sugar Cookies
INGREDIENTS (scroll down for printable recipe↓)

white cake mix
2 large eggs
1/3 cup vegetable or canola oil
1 (14 ounce) bag jelly beans
sanding sugar sprinkles

DIRECTIONS

Preheat oven to 375° and line 2 cookie sheets with parchment paper.
Add cake mix, eggs, and oil until well combined.
Scoop cookie dough with a 1 ounce ice cream scoop; roll into a ball and press three of the same flavor jelly beans into the dough.
Roll back into a ball, roll the cookie dough ball in same colored sugar as the jelly beans inside the cookie dough. DO NOT PRESS DOWN
Place on prepared cookie sheets.
Bake 10 to 12 minute or until the bottom becomes lightly brown.
Slide the cookie still on the parchment paper either onto a wire cooling rack or onto the counter to cool completely.
Easter Basket Fun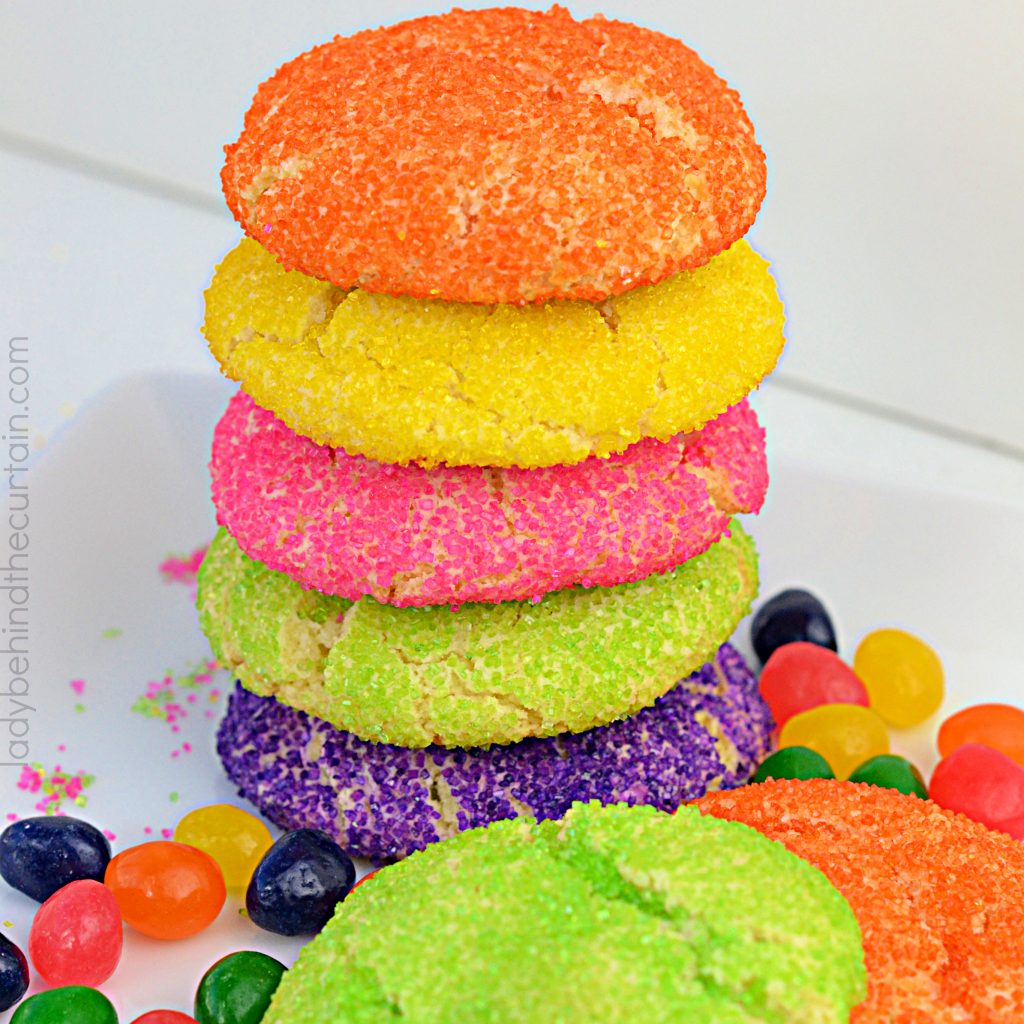 HOW TO MAKE CAKE MIX COOKIES
There are days when I really crave something home-baked, but don't feel like breaking out the measuring cups, and this easy cookie recipe is just the answer! You only need 3 ingredients, plus any add-ins you desire!
INGREDIENTS

Cake Mix: Vanilla cake mix is the most versatile
Eggs: Use large eggs for this recipe
Oil: I use vegetable oil in this recipe, however, any light colored oil will work such as Canola Oil or Corn Oil.
WHAT CAN I ADD INTO CAKE MIX COOKIES?
This is when you can get creative with toppings or add ins.
Chocolate Chips
M&M's
White Chips
Reece's Pieces
Chopped Candy Bars
Sprinkles
Peanut Butter Chips
Dry Jello Powder
Dried Fruit
WHAT FLAVOR OF CAKE MIX CAN YOU USE?
Here's another place you can use your imagination. There are so many flavor combos. Below are only a few options. The list could go on and on.
Vanilla
Chocolate
Spice Cake
Carrot Cake
Red Velvet
Lemon
Funfetti
ALSO….BROWNIE MIX
MORE CAKE MIX COOKIE RECIPES
NEVER MISS A POST