Semi Homemade Crescent Baklava
Semi Homemade Crescent Baklava. SAME GREAT RECIPE FROM 2012 JUST WITH NEW INFORMATION AND NEW PICTURES! This wonderful holiday treat is topped with a semi homemade crispy topping (store bought crescent rolls), filled with chopped nuts and topped with an incredible honey syrup. This melt in your mouth dessert is not a typical dessert your would find at a party! So…who says you have to make the 'typical' dessert? Make your favorite Christmas dessert like a pro—no one has to know you didn't make your own dough.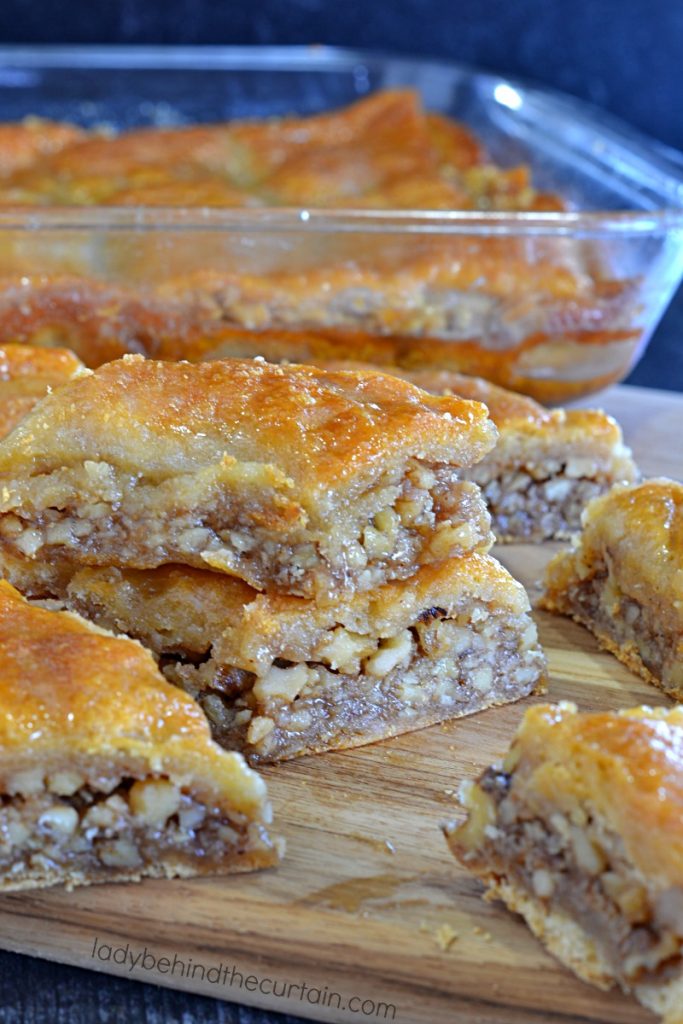 What is Semi Homemade Crescent Baklava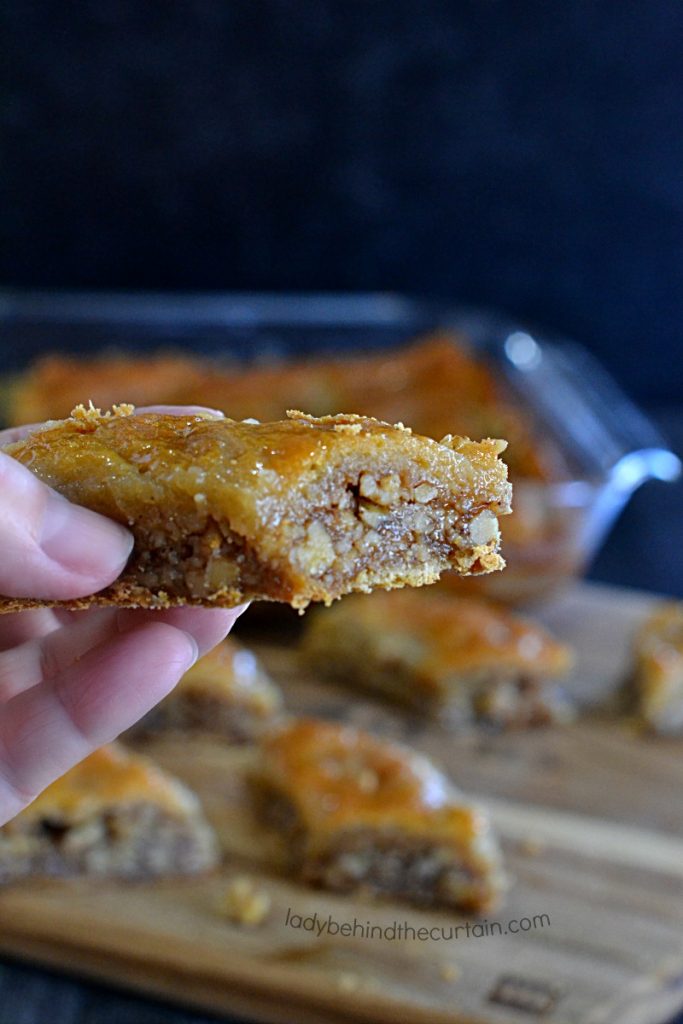 How to make Semi Homemade Crescent Baklava

For the Crust and Filling: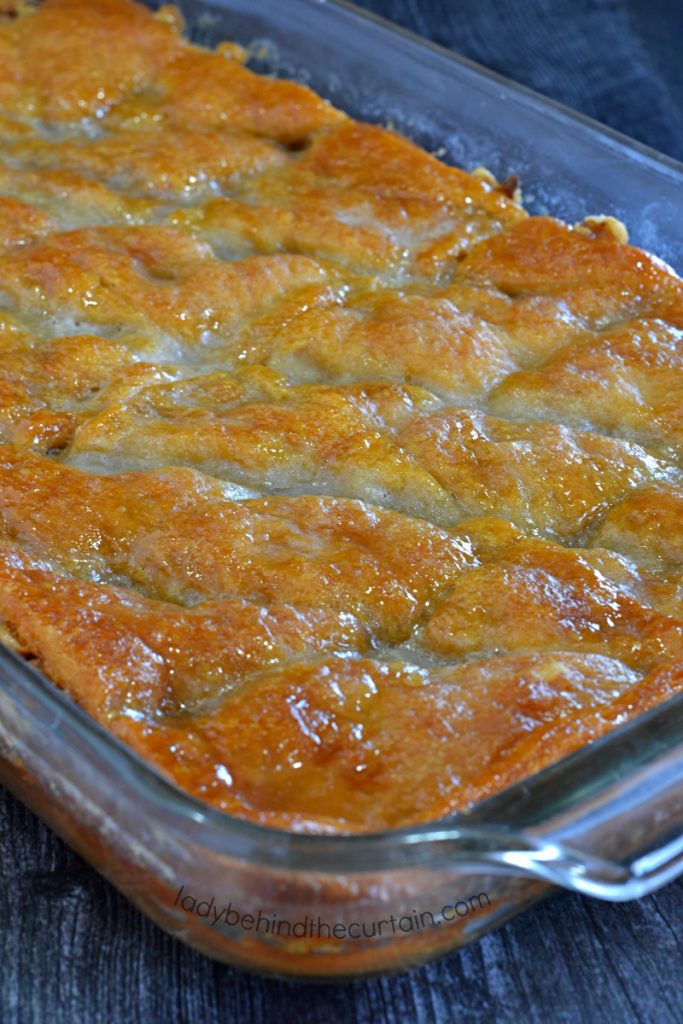 Unroll dough into a 1 x 13 inch baking dish (do not grease)
Press over the bottom and ½ inch up the sides.
Firmly press the seams together.
Bake 5 minutes.
Combine the sugar, nuts and cinnamon—evenly spread over partially baked crust.
Unroll remaining can of dough
Lay on top of the nut mixture
Press out to the edges of the pan.
With the tip of a sharp knife, cut dough into desired shape (see below chart)
For the Honey Syrup: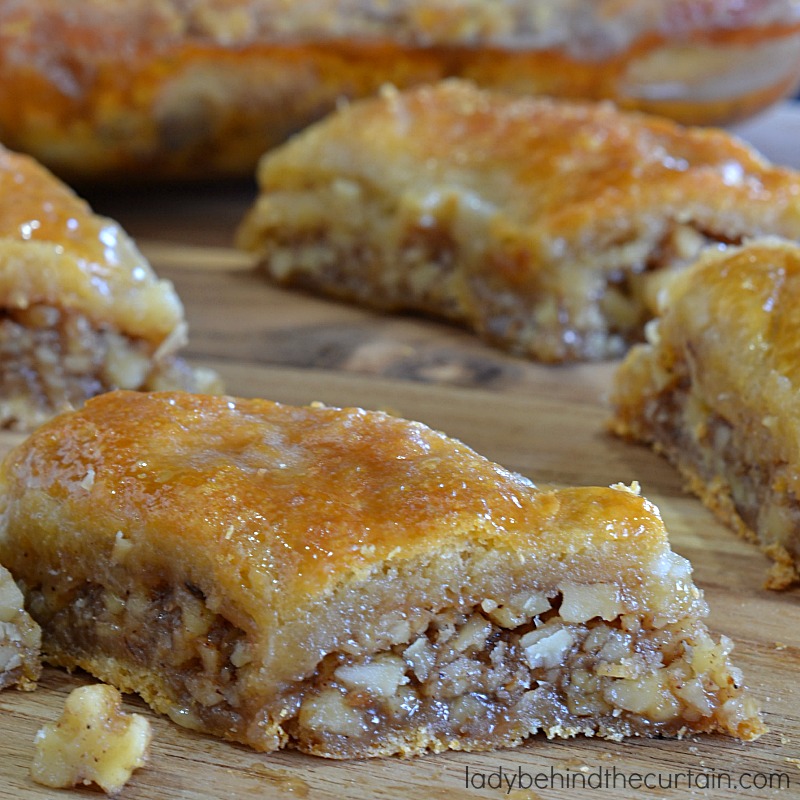 In a medium saucepan, combine the sugar, honey, butter and lemon juice.
Bring to a boil and remove from the heat.
Spoon half of the glaze evenly over the top of the dough
Return (remember the bottom crust already is partially baked) the Baklava to the oven, bake an additional 25 to 30 minutes or until golden brown.
Spoon remaining glaze over hot baklava.
Cool Completely
Refrigerate until ready to serve.
How to Cut Baklava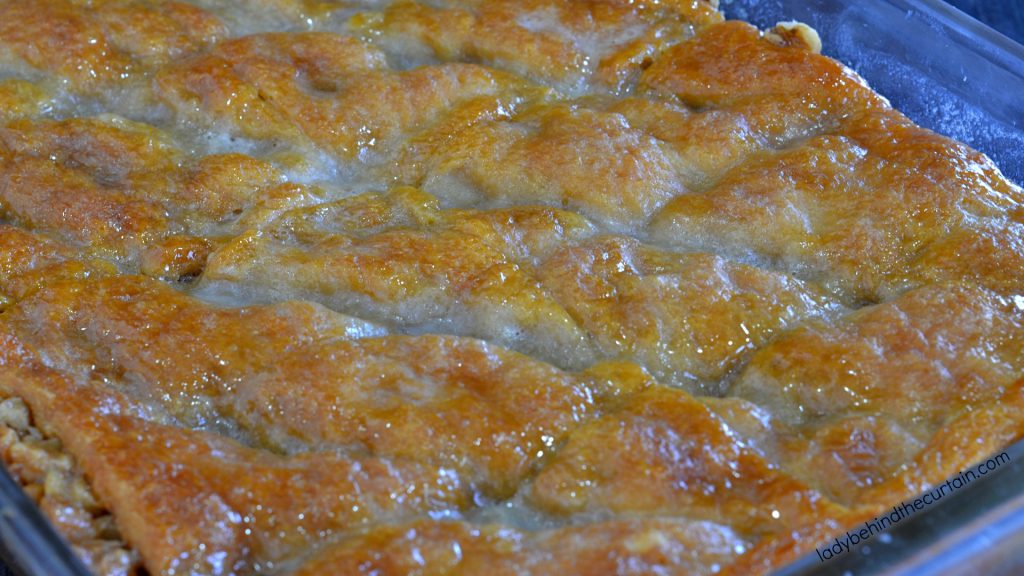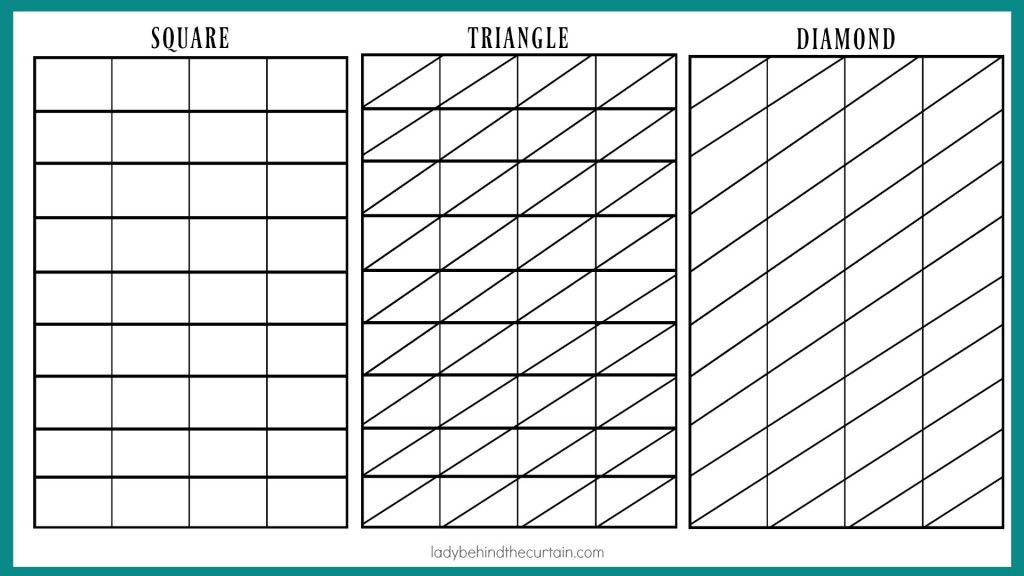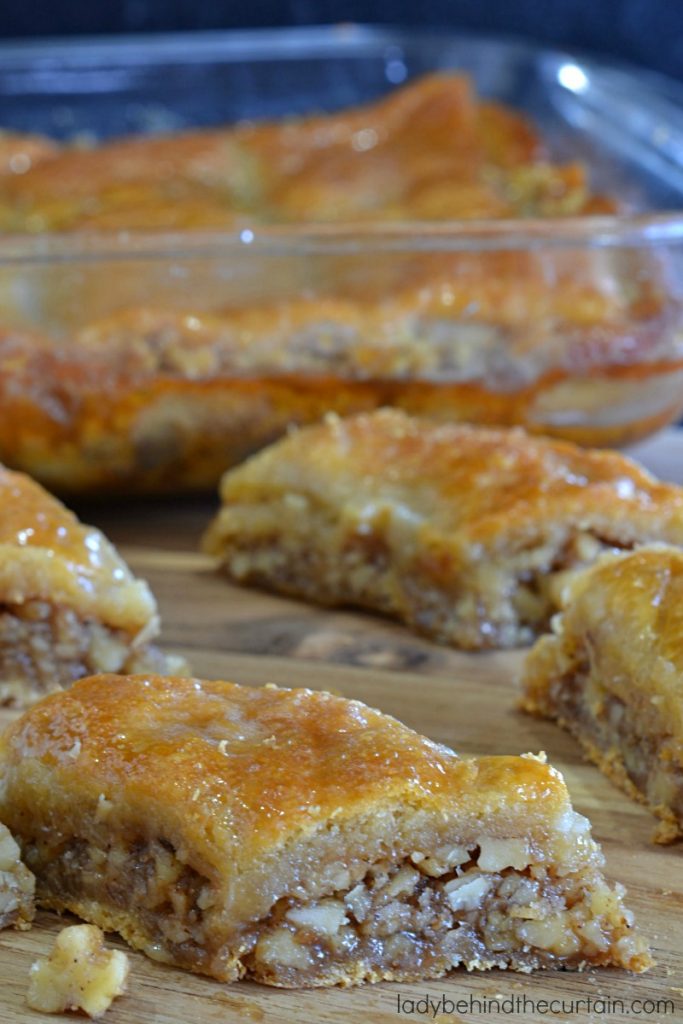 Square Cut: First, cut vertically into strips then horizontally
Triangle Cut: First, cut vertically into strips, then horizontally and finally diagonally
Diamond Cut: First, cut vertically into strips, then diagonally
NEVER MISS A POST
HOLIDAY DESSERT RECIPES