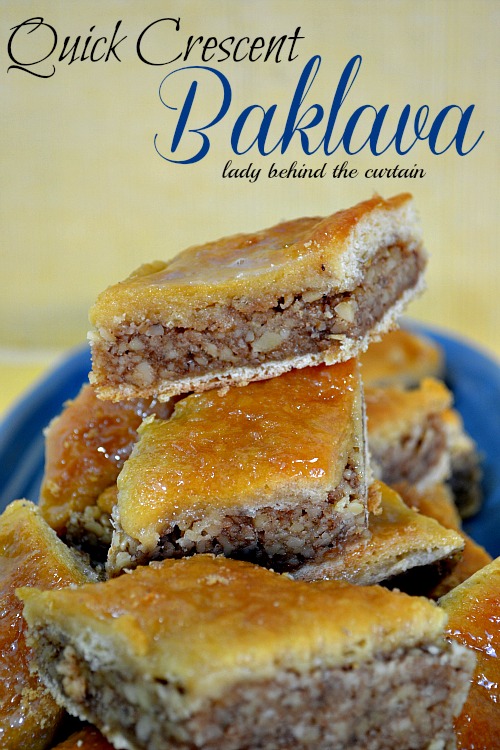 A nice alternative to the traditional Baklava.  This recipe is easy to make with tons of walnut and honey flavor!  This recipe comes from a Pillsbury contest in 1980-Annette Erbeck.
Quick Crescent Baklava Recipe
Ingredients
2 – 8 ounce can Pillsbury crescent rolls
3 cups walnut, finely chopped
1/2 cup sugar
1 teaspoon cinnamon
1 glaze recipe (below)
Directions
Heat oven  to 350 degrees.
Unroll 1 can of dough into an un-greased 9×13-inch baking dish.  Press over bottom and 1/2-inch up sides to form crust.  Firmly press perforations to seal.  Bake 5 minutes.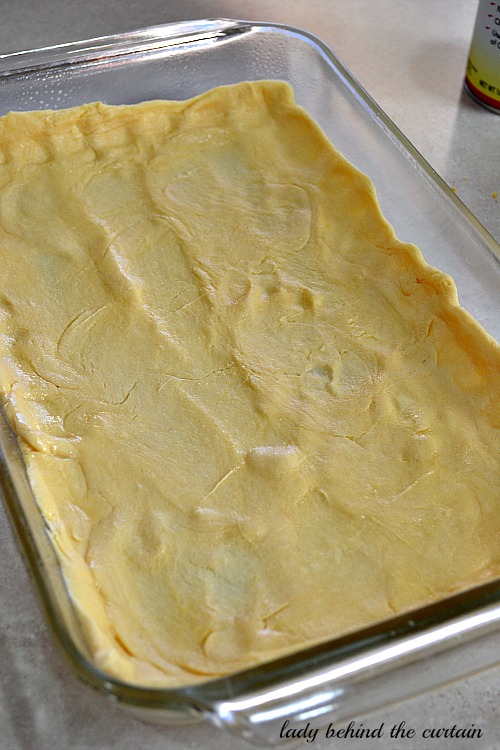 Combine walnuts, 1/2 cup sugar and cinnamon; mix until well combined.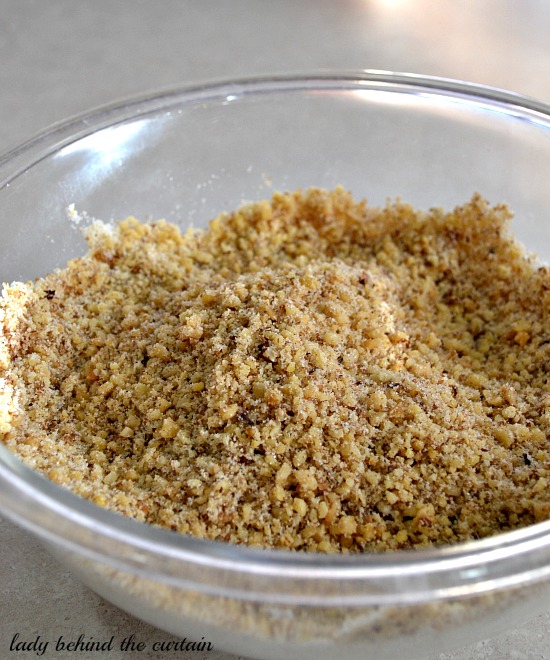 Evenly spread walnut mixture over partially baked crust.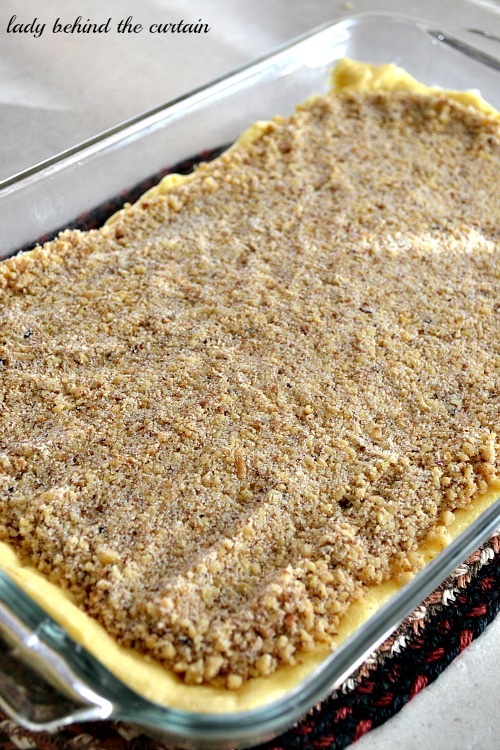 Unroll remaining can of dough  and press out to the edges of pan.    With the tip of a sharp knife, score dough, 5 lengthwise and 7 diagonal markings to make 28 diamond-shaped-pieces.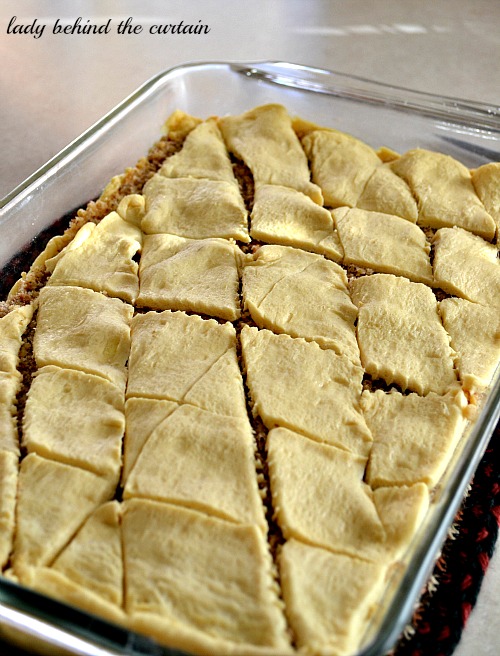 Glaze Recipe
Ingredients
1/4 cup sugar
1/2 cup honey
2 tablespoons butter
2 teaspoons lemon juice
Directions
In a small saucepan, combine all glaze ingredients.  Bring to a boil; remove from heat.  Spoon half of the glaze evenly over dough.  Return to oven; bake an additional 25 to 30 minutes or until golden brown.  Spoon remaining glaze over hot baklava.  Cool completely.  Refrigerate until thoroughly chilled.  Cut into diamond-shaped pieces.  This recipe is from the Pillsbury Best of the Bake Off Cookbook 1996.