How to Build the Ultimate Holiday Charcuterie Board
How to Build the Ultimate Holiday Charcuterie Board | When it comes to creating a fun party atmosphere I always turn to a Charcuterie Board.  This wonderful board is filled with an assortment of meats, cheeses, spreads, dried fruit and more.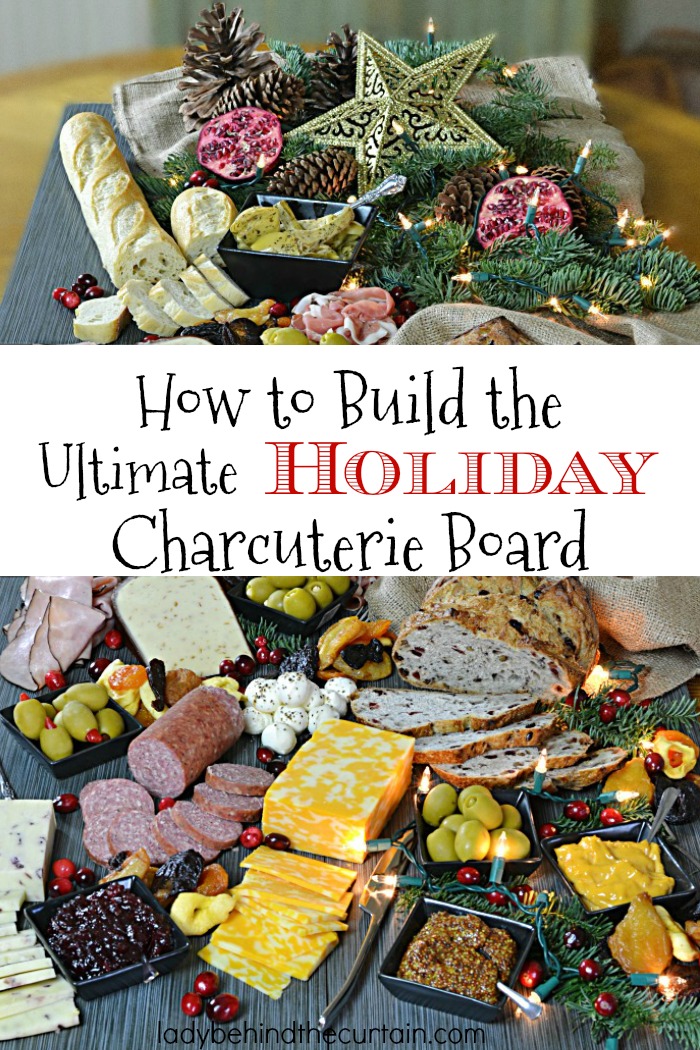 My number one go to meat is ALWAYS a Johnsonville Summer Sausage.  The sausage is already smoked over real hardwoods and it really shows through in it's flavor.  It' similar to salami in preparation but can be kept without refrigeration. It's my secret to a successful party.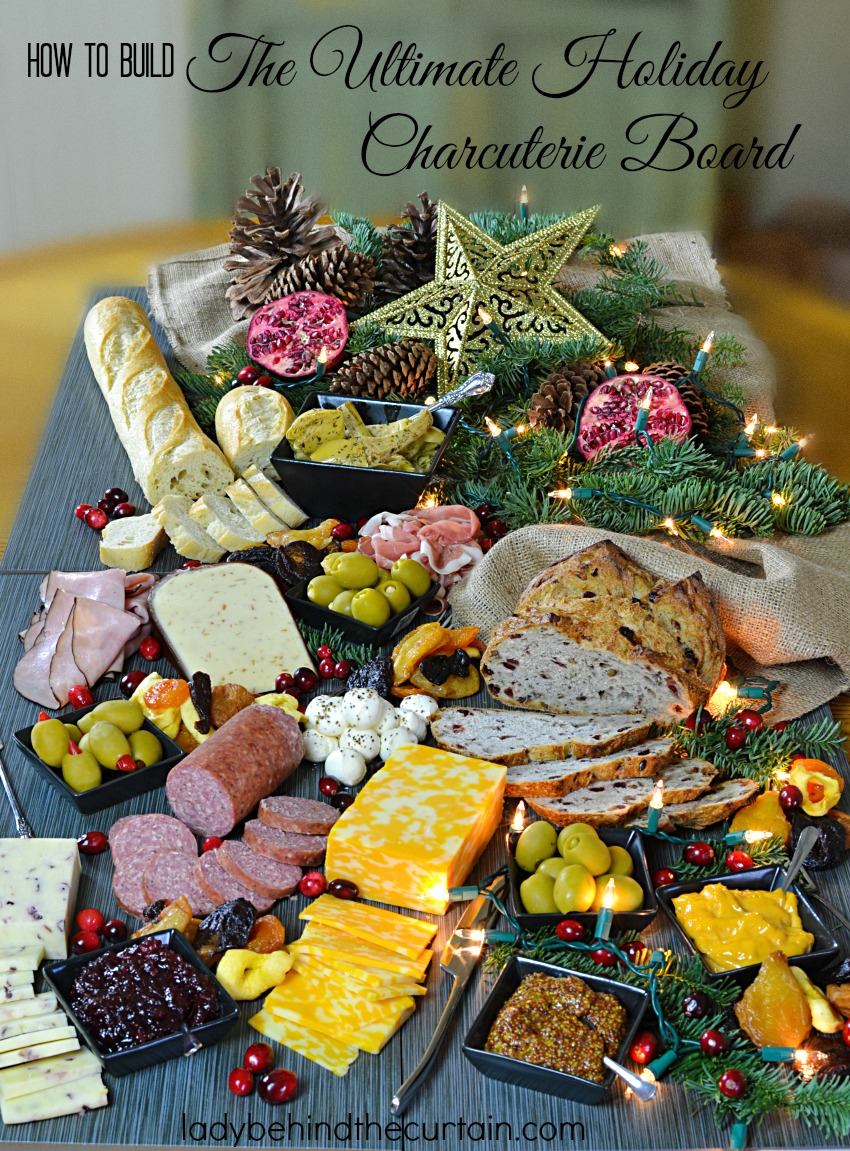 Before I start on How to Build the Ultimate Holiday Charcuterie Board I have some tips to share.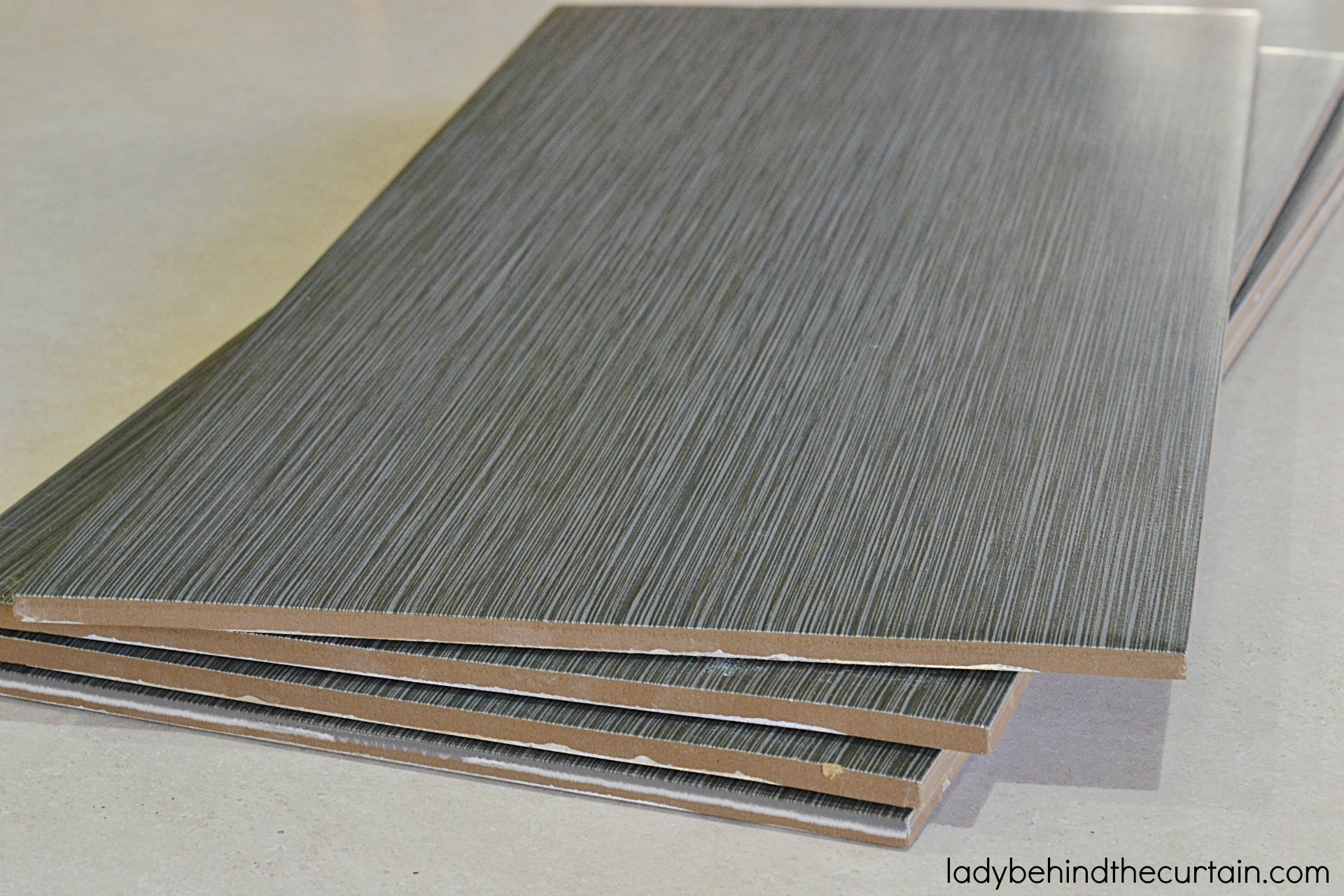 The Board, a Charcuterie Board is just that a large long piece of wood.  You can make your own but you will need to let the treatment cure for about 30 days before using it for food.  My recommendation?  Go to your local home improvement store and purchase 4 pieces of tile (12×24-inches).  Piece them together to create a long board down the center of your table. Finished piece with be 24×48-inches.  I purchased all 4 pieces for less then $10.  I love that it's washable!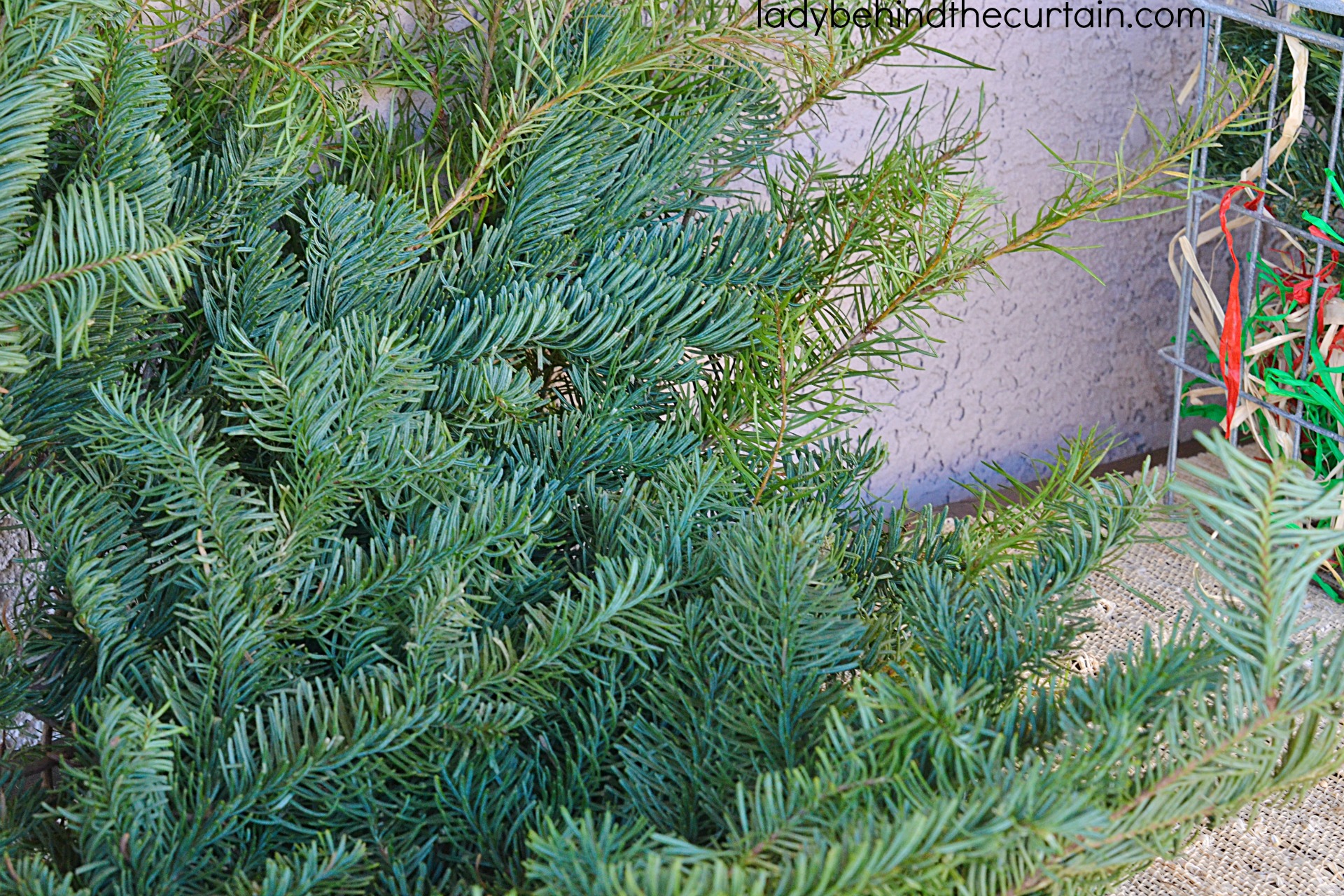 Free greenery,  did you know that if you visit your local Christmas tree lot they will give you the trimmings for free?  I know!  Free decorations!  Awesome!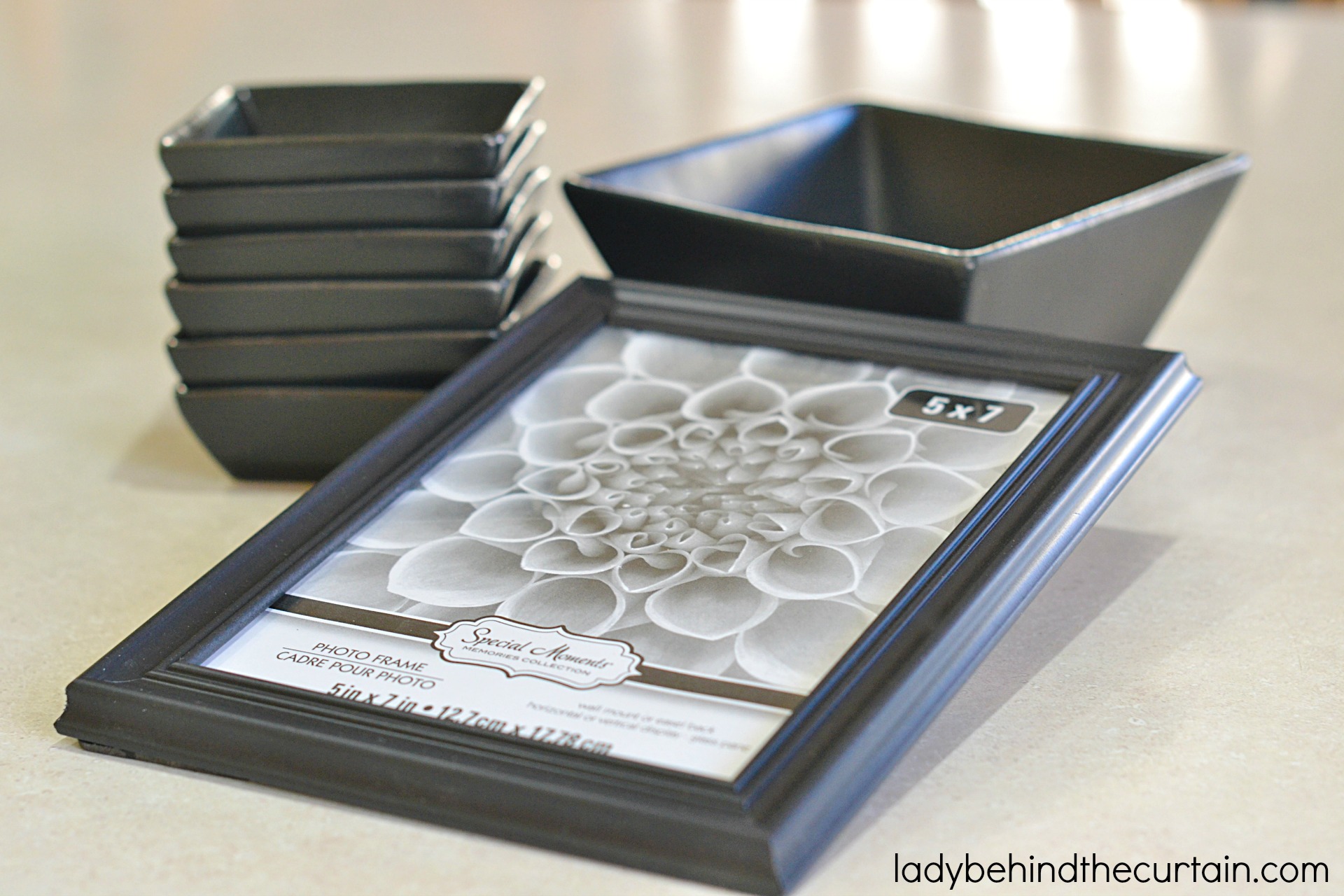 Cheap serving trays, If you don't have containers for the saucy items (olives, marinated products or spreads) or don't want to spend tons of money.  I have a solution.  Purchase an assortment of $1 frame sizes.  Insert a piece of card stock paper (color that goes with the theme of your party), use packing tape to seal the back.  It won't be completely water proof but it works for this purpose.  Now you have inexpensive trays.  You can also paint the frames.  Forget about the paper and paint the underside of the glass (the side that won't touch the food) the same color as the frame.  There are so many options for this idea and good news!  Just toss the frames!  NO CLEANUP!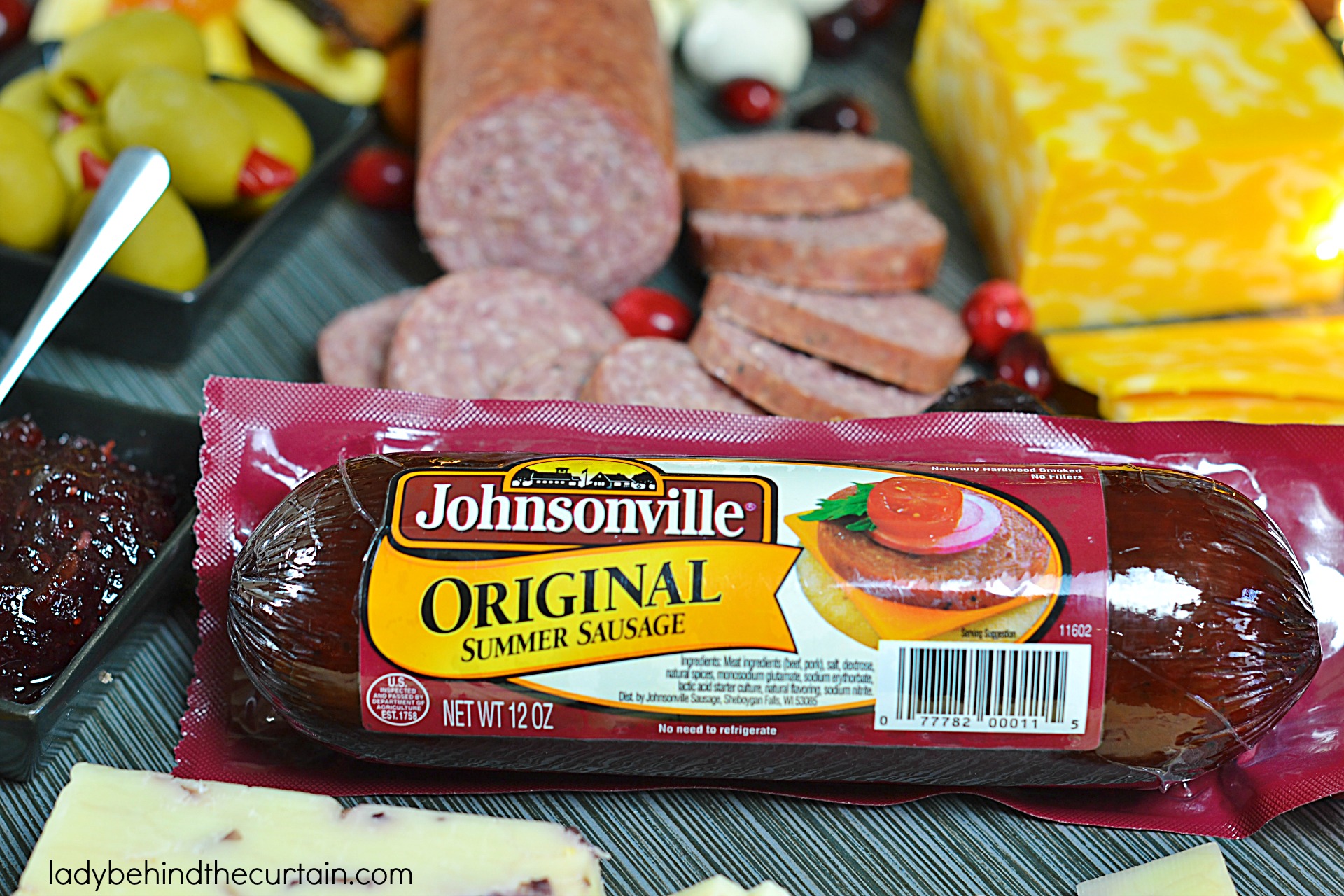 Always and I mean ALWAYS make sure you add a Johnsonville Summer Sausage to your holiday celebrations.  Whether that's on a Charcuterie Board, Cheese Board or Appetizer Platter.  This already smoked sausage will save time and tastes great!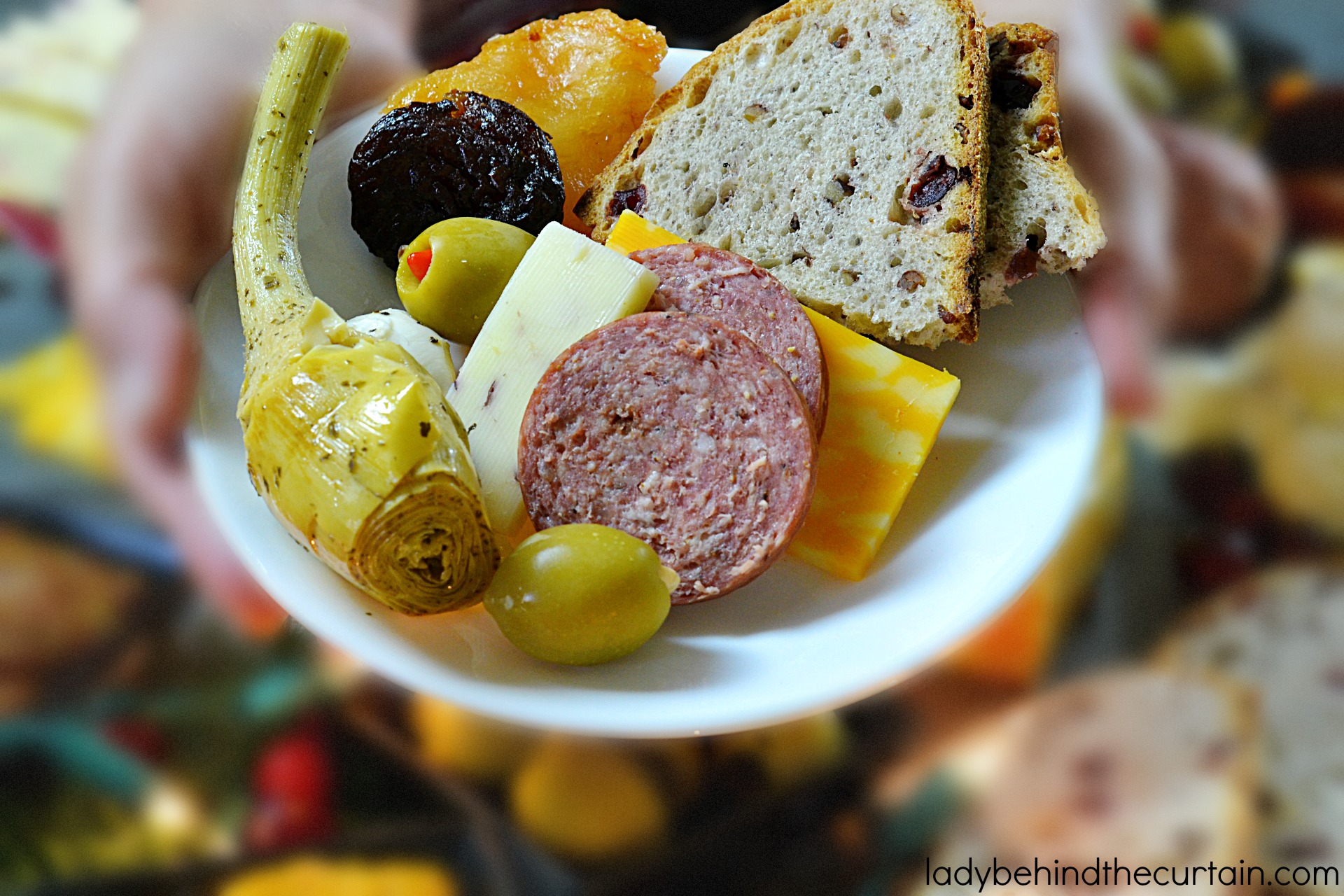 HOW TO BUILD THE ULTIMATE HOLIDAY CHARCUTERIE BOARD
I like to start with staging the decorations.  Since for the most part they will be separate from the food.  Once I set the tiles in place I laid down the burlap (I wanted to keep the theme somewhat earthy and natural).  Then I arranged the Christmas tree limbs, placed the pine cones and white lights.  I couldn't resist one bling statement so I added a large star ornament.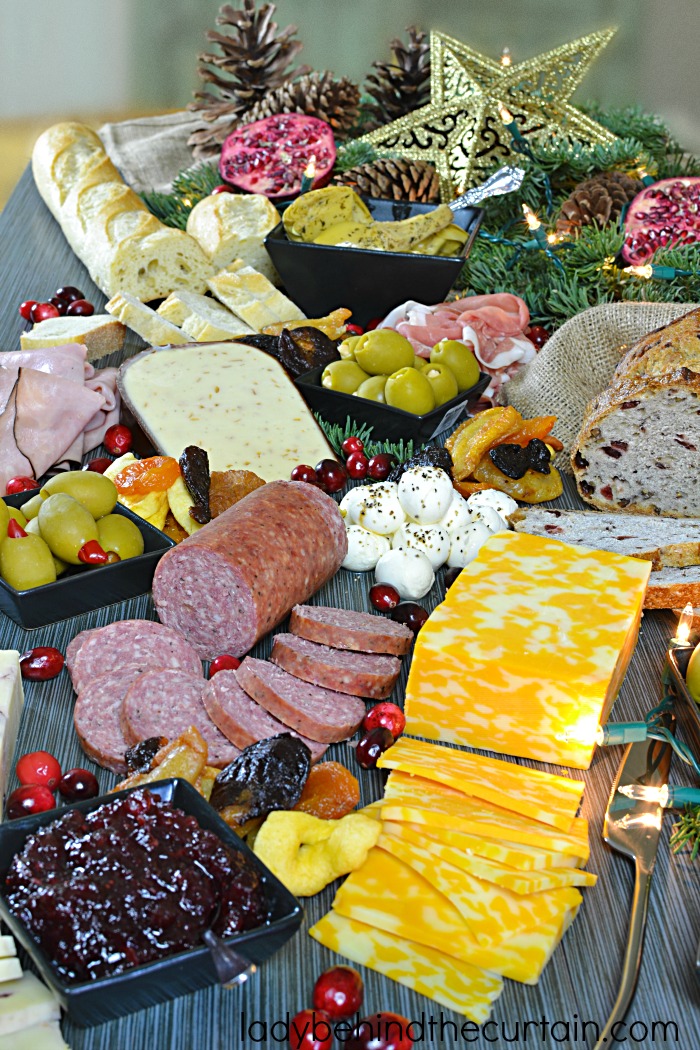 For added color I sliced a pomegranate in half and placed it on the pine.  Now that the backstage is set, start placing the food items.  Lots of great things.  Go to your local bakery for the bread.  I chose a Cranberry Pecan bread and a Baguette.  The cheese is fun!  Add one holiday cheese (I chose a Cranberry Cheddar) and add some of your favorites.  Meats, first and foremost add a Johnsonville Summer Sausage (it's the best!) and a few other choices.  Spreads, I like to have three different flavors, something sweet, spicy and a mustard.  Now onto the marinated items like artichoke hearts and olives.  Fruit is also an important component to a good Charcuterie board, whether that means fresh or dried.  For an added pop of color I added fresh cranberries.  There you go!  An awesome fun party board full of yummy food.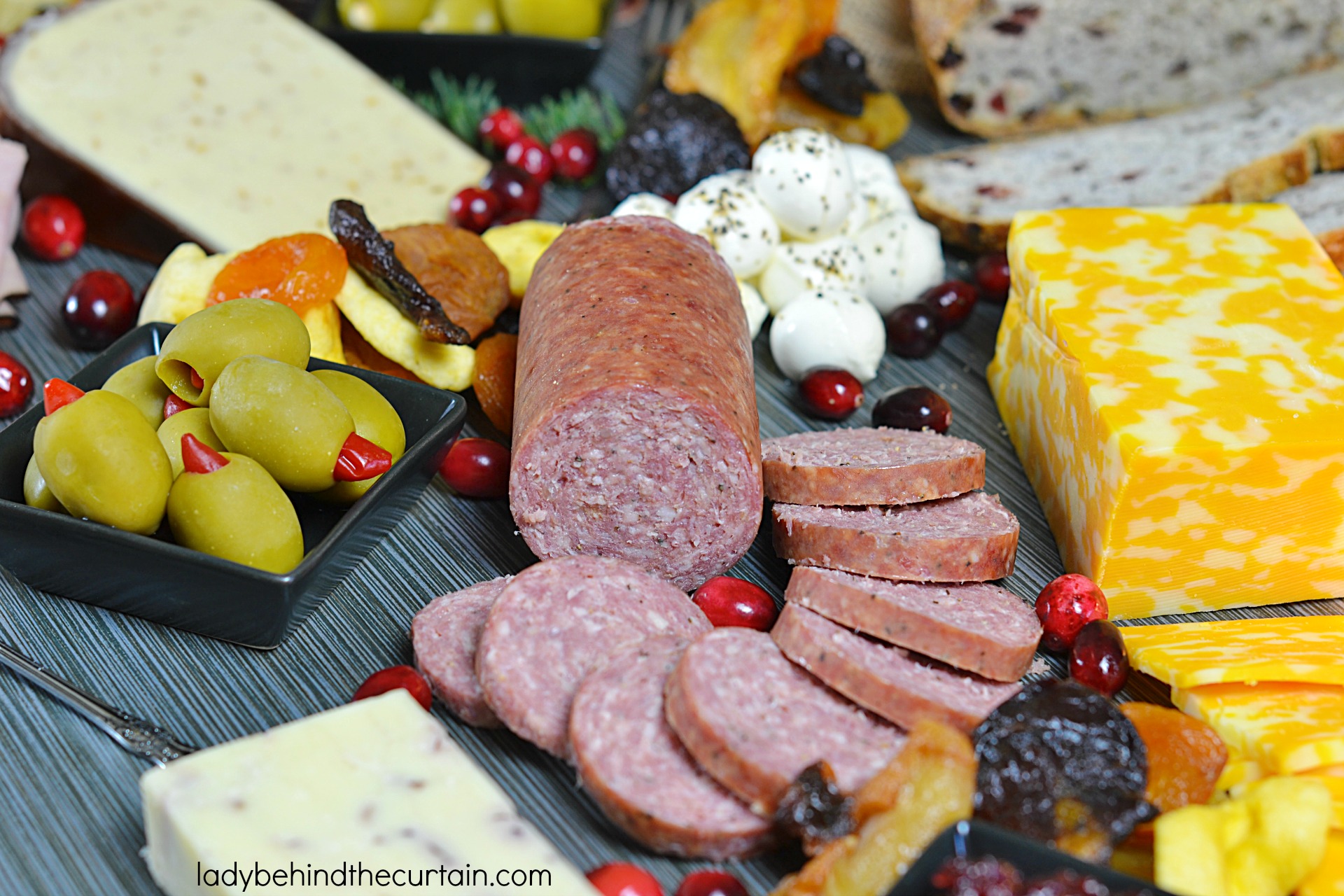 I hope next time you have a party you decide to make a Charcuterie Board!  Click HERE to view some great recipes and videos about Johnsonville's Summer Sausage.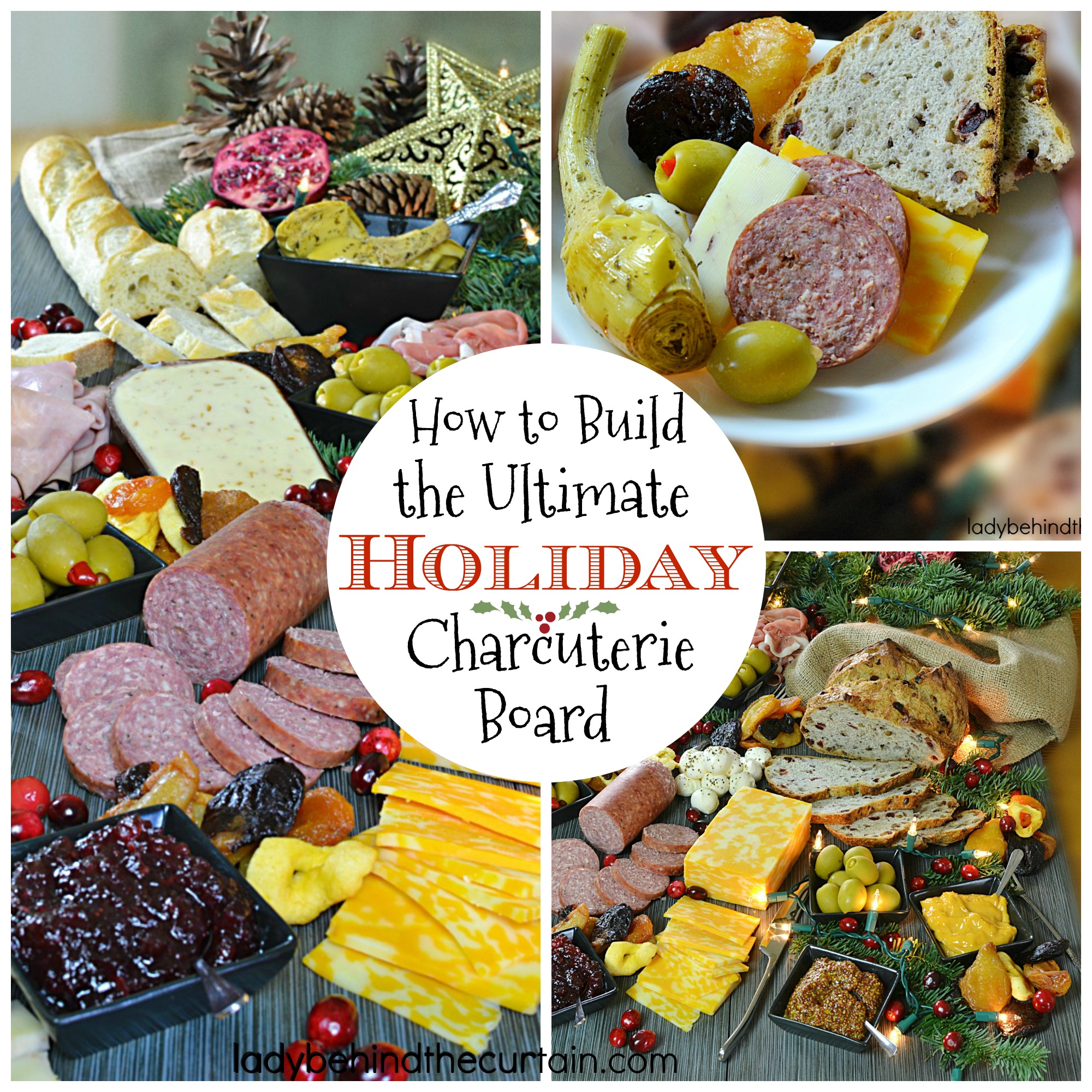 This is a sponsored conversation written by me on behalf of Johnsonville. The opinions and text are all mine.