Salted Caramel Bugles Puppy Chow
Salted Caramel Bugles Puppy Chow: Salty Bugles Chips coated with a butter pecan cake mix and creamy sweet salted caramel. That's it! ONLY THREE INGREDIENTS to create the perfect sweet and salty party treat, small DIY gift, party favor or just plain snacking treat. Puppy chow is so addicting your guests are going to love the classic sweet and salty combo.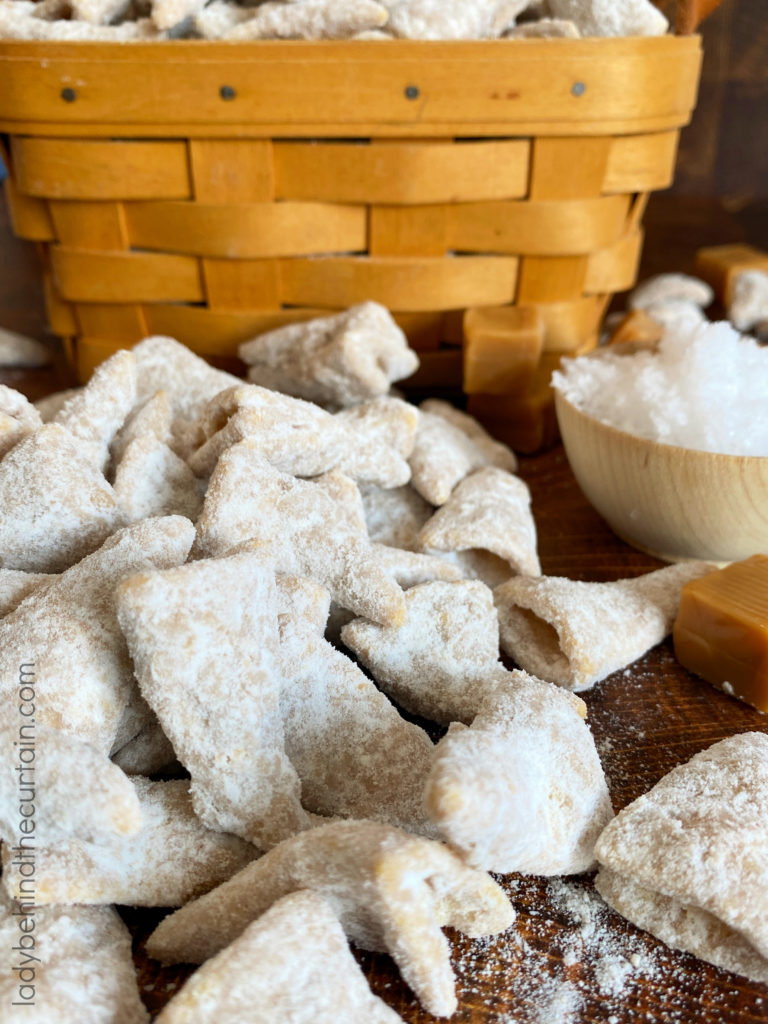 Puppy Chow vs Muddy Buddies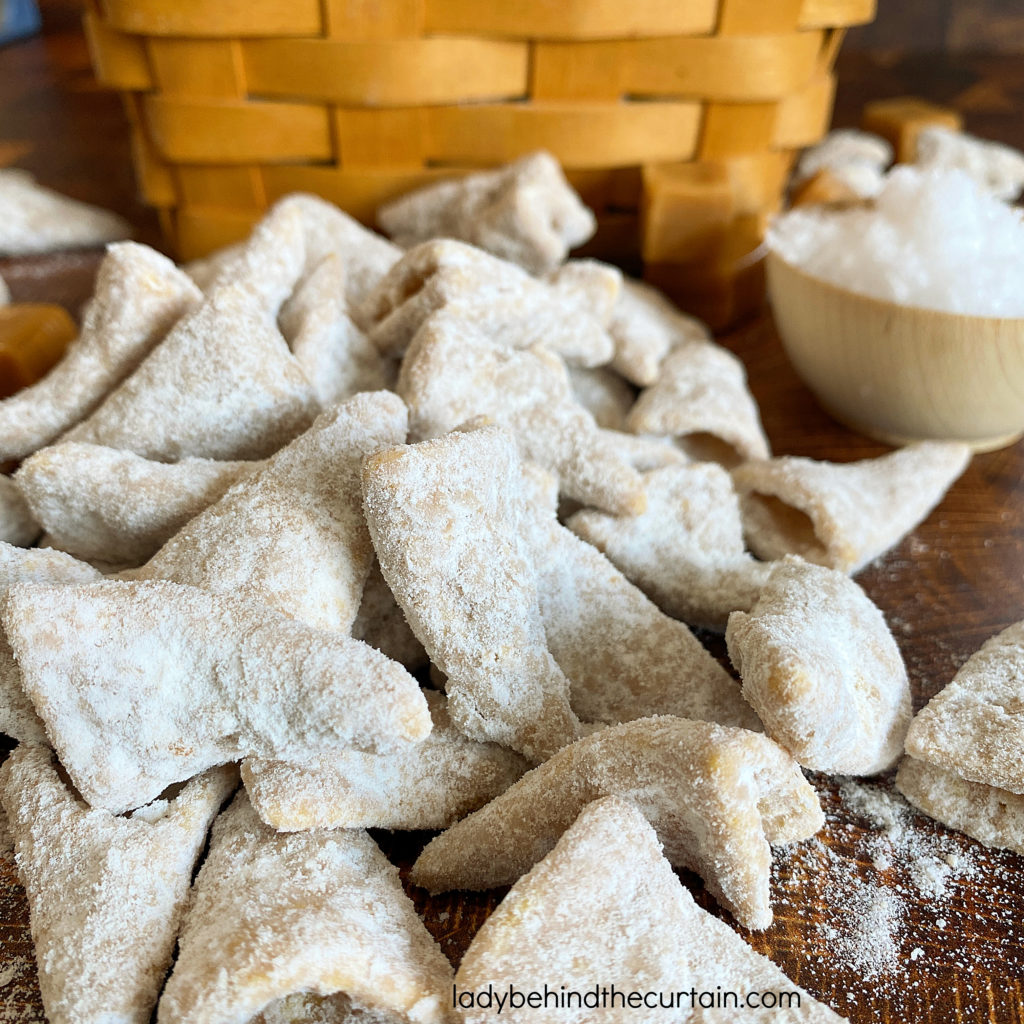 You Might Also Like This Recipe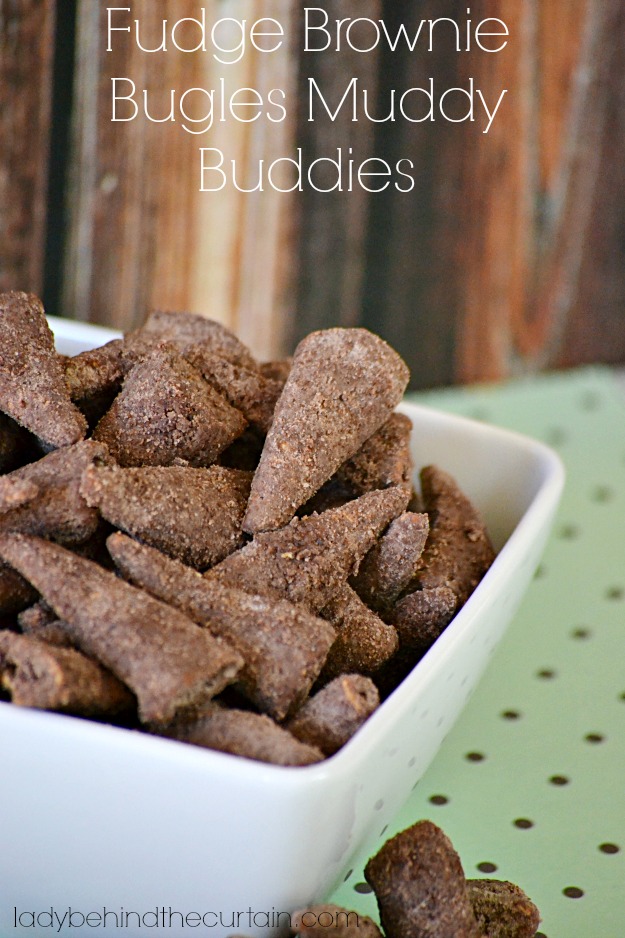 Salted Caramel Puppy Chow Ingredients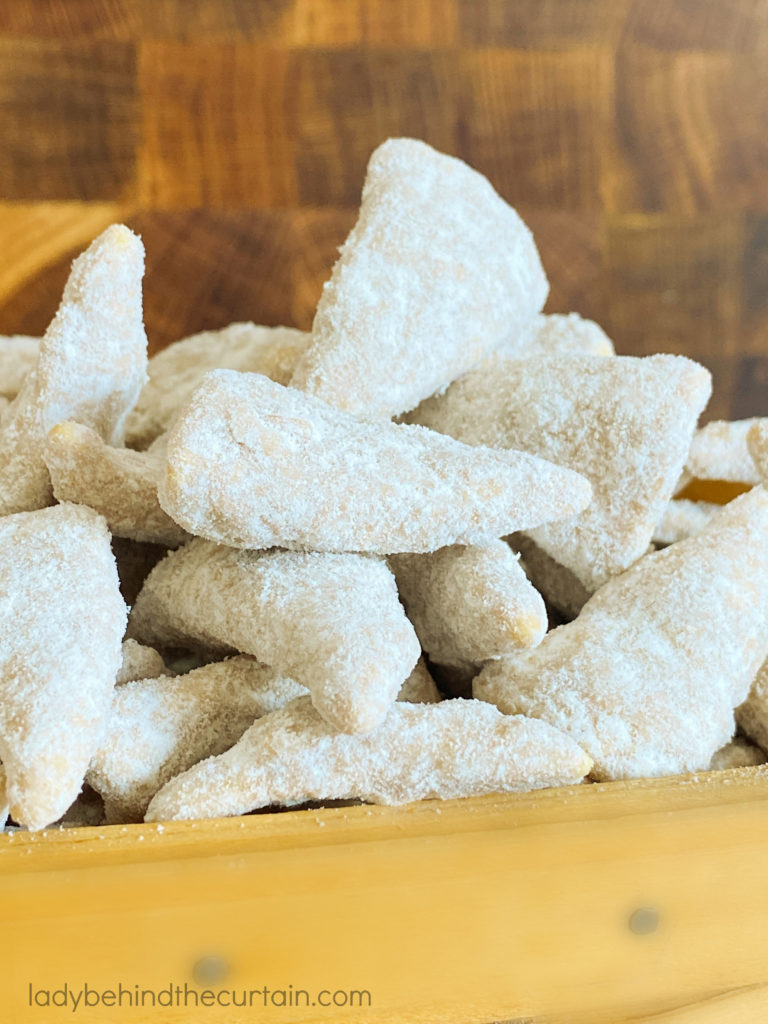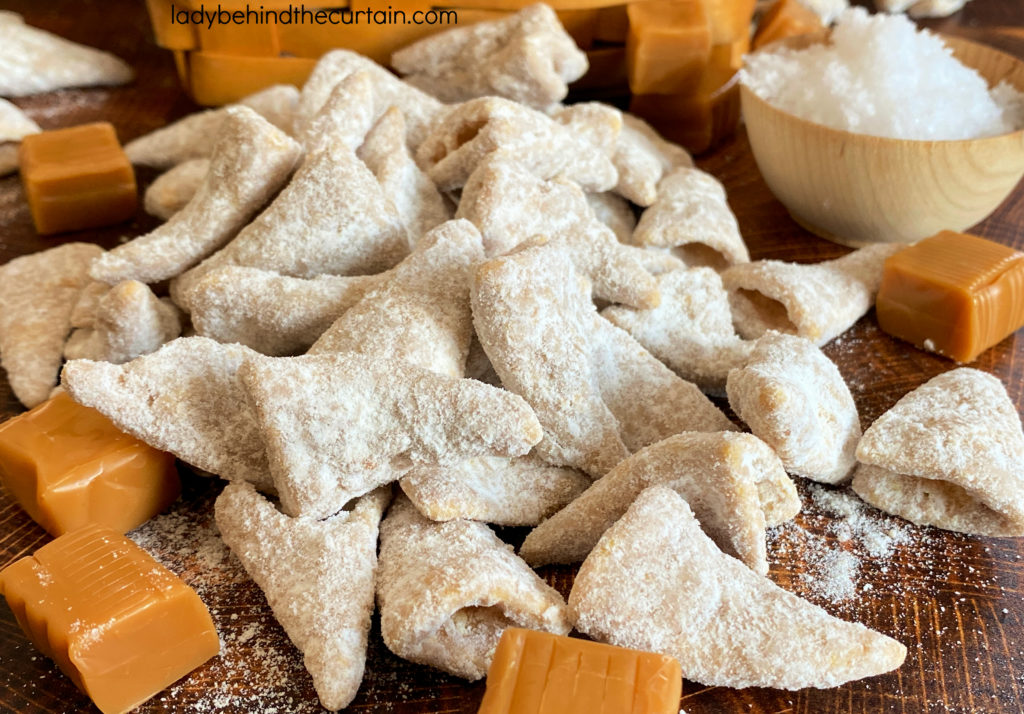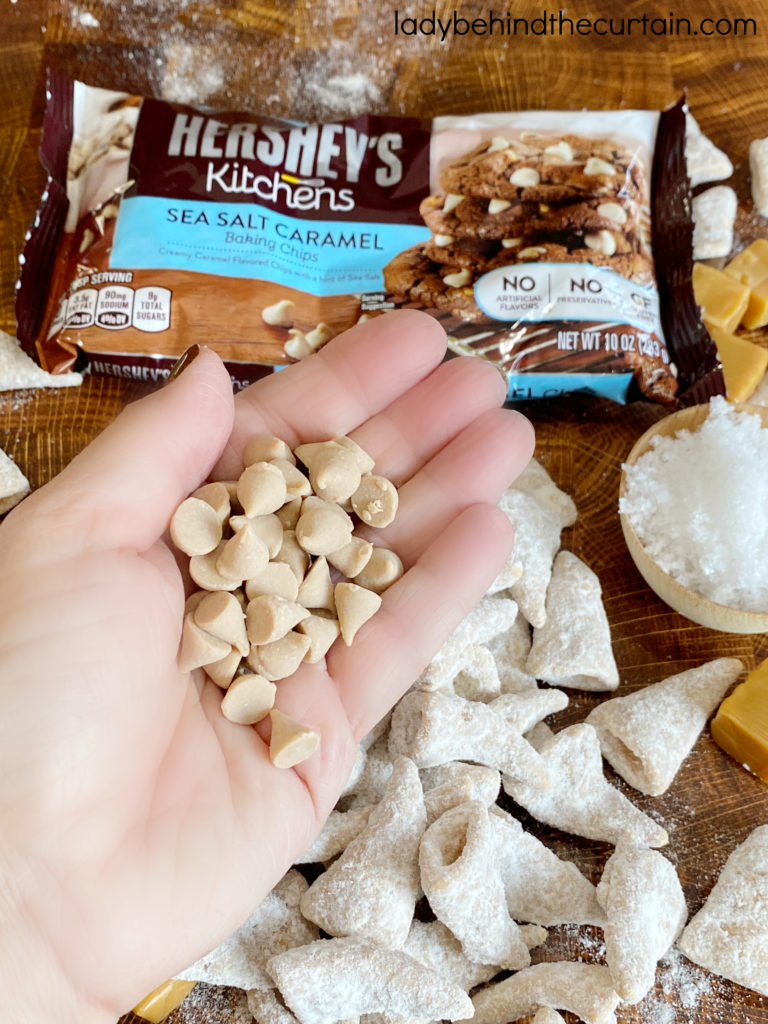 Bugles Chips: Makes the base of this recipe and adds crunch, texture and flavor.
Butter Pecan Cake Mix: Most puppy chow or muddy buddy recipes call for using powdered sugar. This recipe changed it up to a box of dry cake mix. With powdered sugar you only get a sweet taste. Use a cake mix and you add tons of flavor and not a lot of sweetness. That's the job of the salted caramel chips.
Salted Caramel Baking Chips: Hershey's and Trader Joe's both have their version of these chips. I've tried both and they are equal in offering creamy caramel flavor with a hint of sea salt.
How to make Salted Caramel Bugles Puppy Chow
Add bugles to a large bowl. (FULL PRINTABLE RECIPE BELOW)
To a gallon zip top bag add the dry cake mix; set aside.
Pour chips into a large microwave safe bowl, heat 1 minute or until melted.
Stir until creamy.
Pour over the measured bugles, stir until coated.
Pour coated bugles into the gallon bag with the dry cake mix.
Close bag, shake and tumble until chips are coated.
Pour onto a baking pan lined with parchment paper.
Let sit until caramel chips have hardened.
HOW TO STORE PUPPY CHOW—MUDDY BUDDIES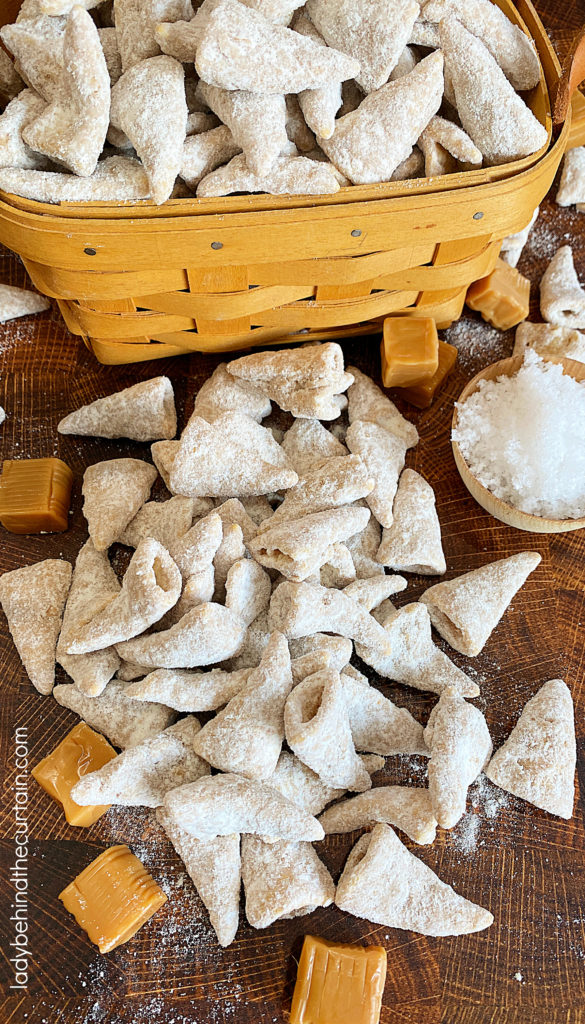 MORE PUPPY CHOW—MUDDY BUDDY RECIPES
NEVER MISS A POST