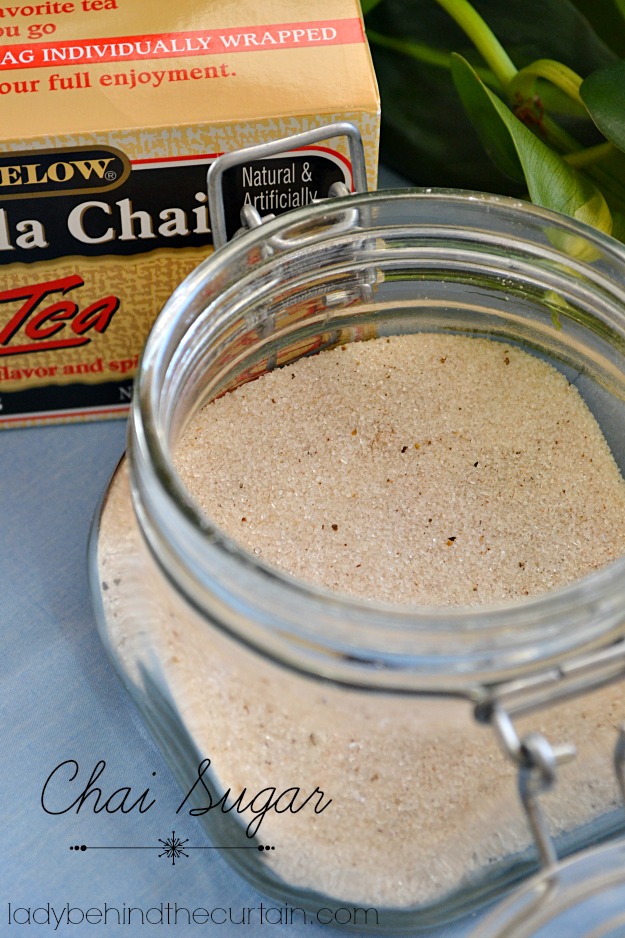 Have a tea or coffee lover in your life or someone who loves to bake?  Add this homemade chai sugar to a tea, coffee or baking inspired gift basket.  Sprinkle chai sugar on butter cookies, on top of muffins or on top of cupcakes before adding the frosting.
Of course you can create delicious drinks with the chai sugar too!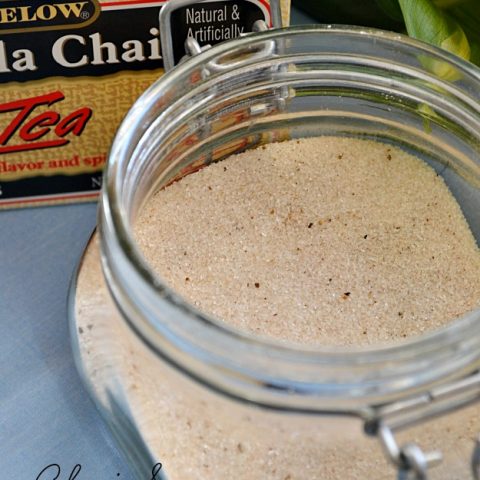 Chai Sugar
Yield:
Approximately 4 cups
Ingredients
4 cups granulated sugar
4 teaspoons ground cardamom
2 teaspoons ground cinnamon
1/2 teaspoon ground ginger
1/2 teaspoon ground cloves
1/4 teaspoon ground black pepper
1 vanilla bean, spit lengthwise and seeds scraped and reserved
Instructions
In a large jar combine the sugar, cardamom, cinnamon, ginger, cloves, pepper, vanilla bean and seeds.
Cover and place in a cool dry place for at least a week or up to 6 months.
Discard vanilla bean.
Divide sugar mixture into small jars.
Notes
This recipe was adapted from Southern Fall Baking 2013 magazine